Hot take: Dessert is just as important, if not even more important than the dinner itself.
What?!?!?!?
Okay okay, just hear me out with this one. Everyone has their own tastes when it comes to food. Everyone has their own specific way of seasoning their dishes, their own particular veggies that they like, and their own way of preparing things.
But just about every single human being has somewhat of a sweet tooth.
Whether you only really can enjoy one cookie after dinner or eat an entire cake in one sitting (like me), one thing that everyone can agree on is the fact that sweet treats just taste amazing in general, especially around the holiday season.
After a big meal, there's nothing like gathering around the dessert table and seeing what everyone has brought to share.
A lot of the time there are new desserts to try from people joining our gathering for the first time, or people experimenting with new creations. And one thing about sweets—it's rare to find one that doesn't taste good.
So if you're ever in a pinch at Christmas time wondering what different Italian desserts you need to be making, look no further. I've compiled a list of all of our favorite Christmas recipes we've used over the years, and put it together in one comprehensive area for you to bookmark and enjoy.
Most of these recipes come directly from Italy, and are huge hits at the source.
Here are all of the best Italian dessert recipes that you should be making this Christmas Eve.


This Easy $10 Cake: La Mattonella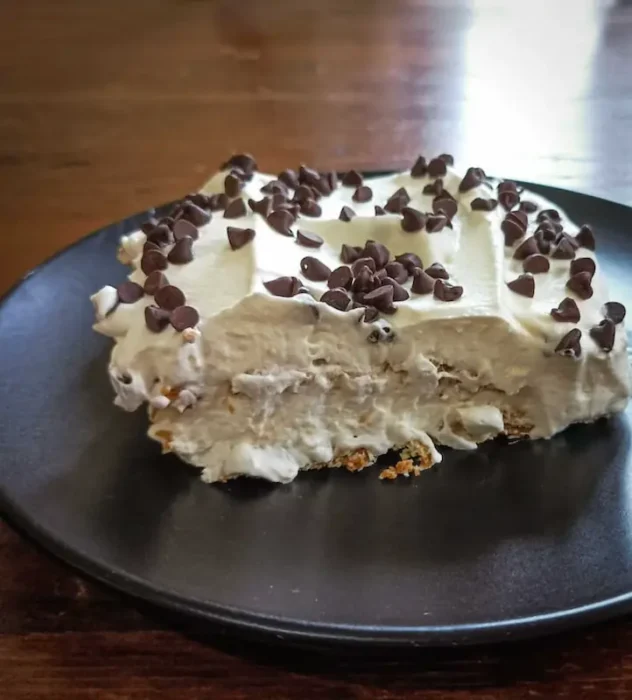 You may know this popular Italian recipe by the name of an IceBox Cake, which is what it's typically called here in America.
This traditional Italian Christmas dessert has been curated and passed down for generations, and is tried and true by many Italian families.
This Italian cream cake is so extremely easy to make, and costs all of $10 from Walmart's grocery section.
Most of the 50 minutes it'll take you to make this is spent with the cake sitting in the refrigerator.
That's right, this delicious dessert requires zero baking. It's perfect for those who celebrate Christmas Eve in a warmer climate and don't feel like turning the oven on. Plus, it's filled with whipped cream. And who doesn't love that?
You can find and make the full recipe as written by our very own blogger Michele Giuli right on our website!
These Quick And Delicious Greek Yogurt Muffins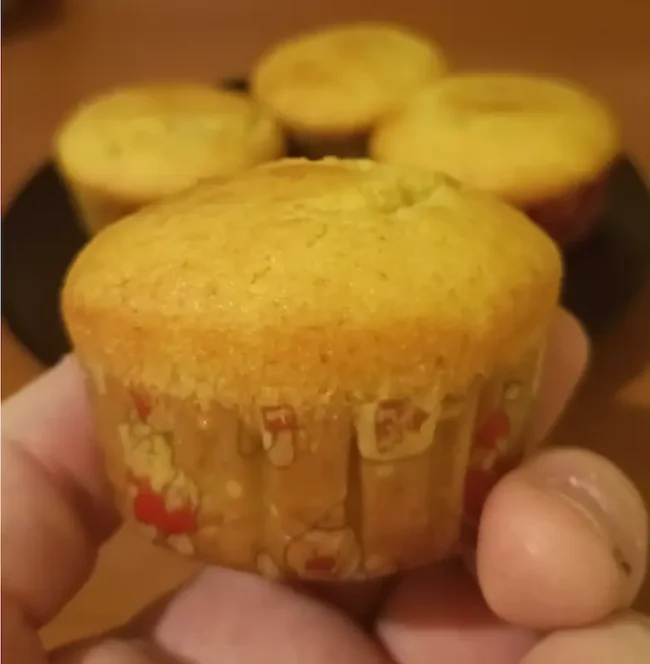 To me, one of the best parts about Christmas morning is waking up and enjoying muffins and cinnamon rolls before opening presents.
Knowing we would have a very long and full day of eating ahead of us, my mom always made it a point to make some lighter muffins using some of the ingredients that we had readily available around the house.
More often than not, a version of this popular dessert would make their way to the table, and would be enjoyed by all of us as we went about our morning.
This authentic dessert recipe has been tried and true by our food blogger, Michele, and is certain to be a hit at your breakfast table this Christmas season.
These Traditional Italian Cookies – Fave dei Morti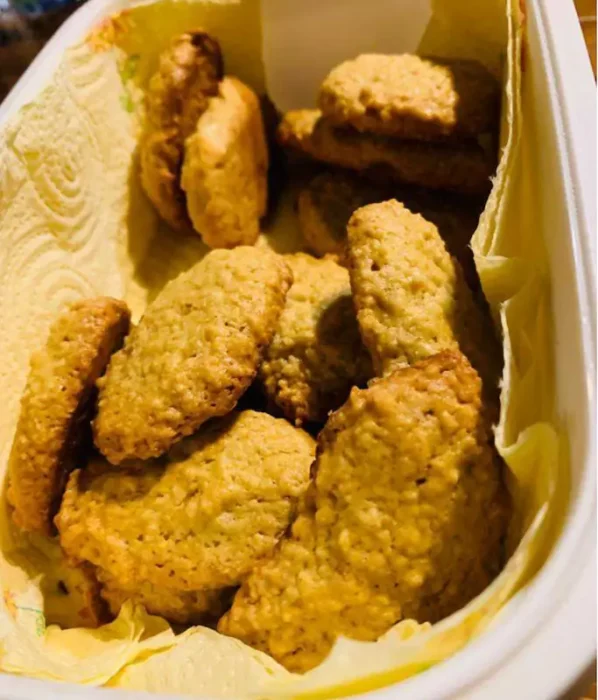 Though this traditional Italian dessert is usually enjoyed on All Souls Day, they make for a wonderful addition to your Christmas table, too.
This is one of my favorite Italian cookie recipes, and here's why:
They're simple, light, and easy to make.
This classic Italian cookie recipe just calls for six different ingredients. That's it! They're not overly sweet either, which makes them easy for people all over to enjoy.
The one thing I will say is this recipe uses almonds. If anyone in your family has a nut allergy, this may not be the best thing for you to make.
But if not, boy you're in for a treat.
→ Check out our authentic recipe, straight from the heart of Italy!
This Dairy Free Sponge Cake Recipe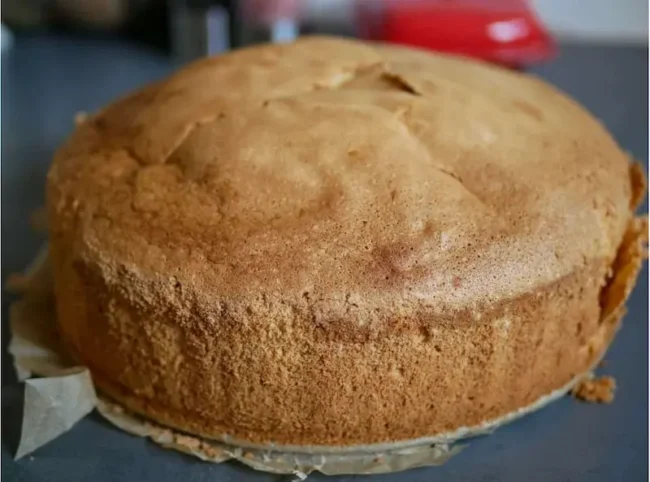 Have family members with dairy allergies? Been there.
Sometimes it's so hard to make an allergen friendly version of your favorite foods.
But with this dairy free sponge cake, you'll be the hero that saves the day.
You might be wondering, if there's no dairy, what could possibly be in the cake? This isn't your typical Christmas dessert. Isn't dairy the food group responsible for making cake, cake?
Think again. All it's made with is flour, seed or olive oil, baking powder, sugar, and vanilla extract, if you'd like. The absence of any animal product makes it easy for people who are on a vegan diet or have allergies to enjoy. This is also a great dessert to make if you are on a low calorie diet, as this recipe neglects most calorie dense ingredients.
Even if you love dairy, I'm confident that you'll still love this homemade cake!
A Yummy Piña Colada Cheese Pie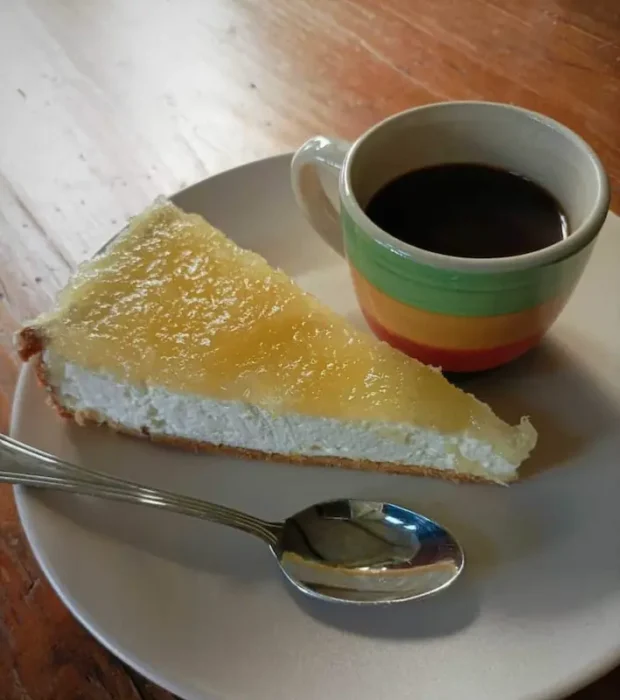 If you like piña coladas (but aren't so much about getting caught in the rain) then this cheese pie recipe is for you.
It has all of the classic flavors of your classic piña colada.
The filling is made up of coconut cream, and the topping is filled with pineapple slices. Seriously, what could be any better than that?
Best of all, the pie crust is hit with a shot of coconut flavored rum, which is obviously the secret ingredient to a piña colada. It's essentially everyone's favorite drink in cake form, which is just outstanding.
Try it for yourself!
An Easy Ricotta Pie With Crumbly Crust
I've been saying for years that one of my favorite holiday desserts is a classic ricotta pie.
Many Italian families from the regions of Southern Italy have been enjoying ricotta pie as a classic holiday dish for centuries. What started out as a popular Easter dish has become one of the most traditional Christmas desserts there is.
I know for me personally, no holiday is complete without ricotta pie. It's a family tradition!
This sweet dessert so sweet and fluffy, almost like a cheesecake. You really can't go wrong with such a great taste.
This recipe has a spin on the classic Italian dessert, though. It's made with chocolate drops to add some depth and definition to everything.
This is so different from any other ricotta pie recipe that I've seen, and I'm confident that your family will love it.
This Easy Alcohol Free Tiramisu Recipe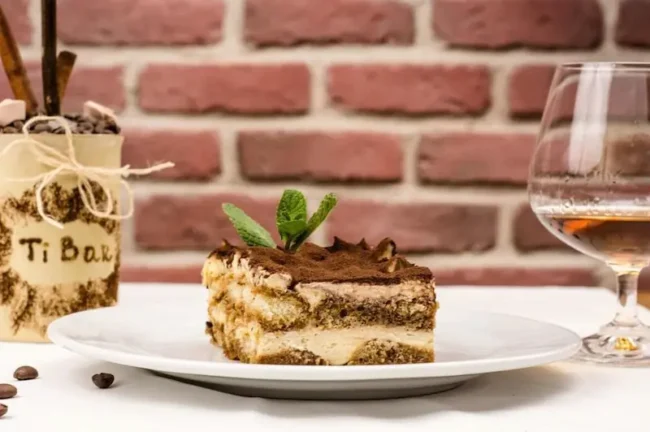 When I went and visited Italy, my favorite dessert that I had was a nice homemade tiramisu from a kind family who hosted us for dinner.
It was absolutely delicious, and I had thought about it for weeks after the fact.
The secret?
The unsweetened dark cocoa powder.
I hadn't had it with this kind of powder before, but I was hooked. It presented almost a bit of a bitter taste, which contrasted nicely with the traditional sweetness of a tiramisu.
Our food blogger Michele's recipe is the closest thing I've had to this wonderful dessert. I love making this for my family on every holiday; nobody can ever get enough of it. Here's his famous, tried-and-true recipe:
A Fresh Lemon Ricotta Pound Cake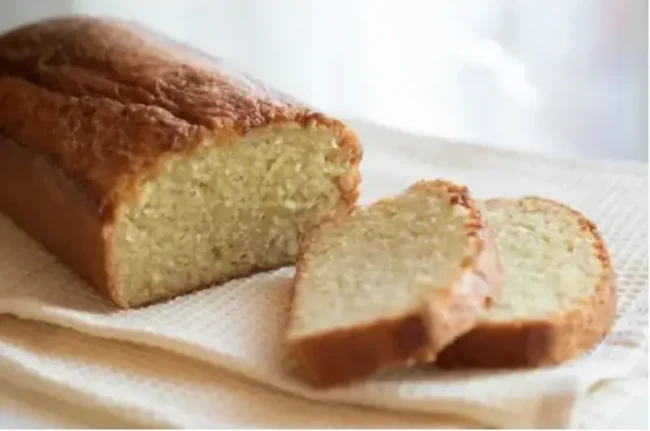 Want the flavor of ricotta pie, but hate how heavy it can be?
You're in luck.
My lemon ricotta pound cake is the next best thing.
Not only can this be used as a wonderful light option for after Christmas dinner, but it is perfect for breakfast on Christmas morning, too.


That's the beauty of this lemon ricotta pound cake—it's so extremely light and delicious that anything can be done with it. When we were kids, my cousin ate this 3x a day with every single meal for about ten years. That's how good this cake is.
Try it for yourself!
These Tiramisu Martinis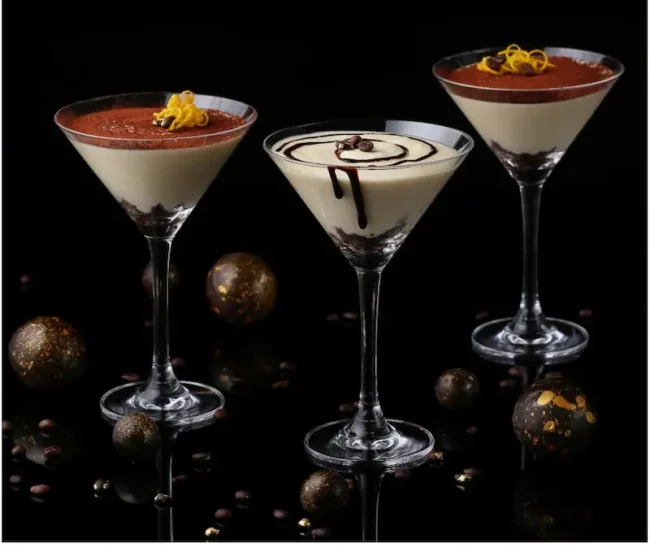 I debated putting these on the list, because they're technically an Italian cocktail and not a dessert.
But, who said that cocktails can't be desserts?
Especially if they're composed of your favorite sweet liqueurs, cocktails can sometimes bring you the best of both worlds when it comes to the classic debate of finishing your meal off with one last drink or something sweet.
These taste just like the real dessert, and can be as strong or as light as you want them to be. Regardless, they'll be absolutely delicious.
Try this tiramisu martini recipe for your guests, and I guarantee you they'll be hooked.
These Classic Italian Christmas Cookies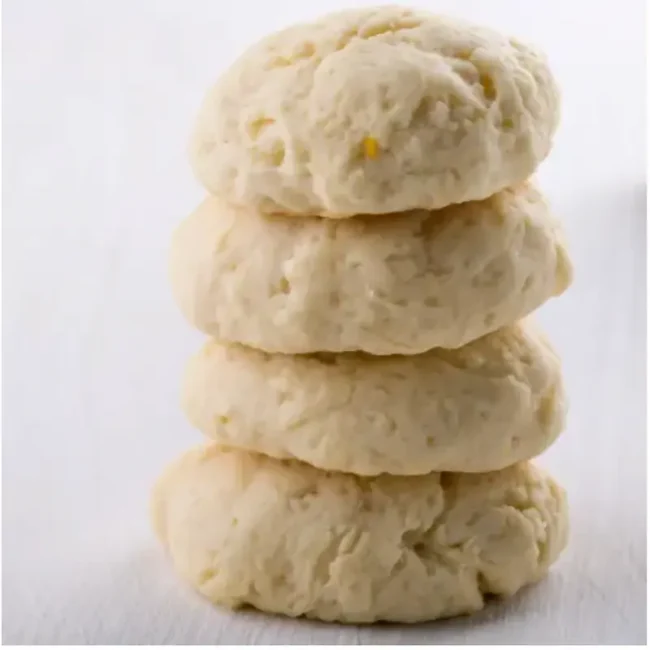 The second anyone brings up Italian cookies, what immediately comes to mind?
Is it the delicious, lemony fluffy cookies with icing and sprinkles on top?
If so, you're in for a treat.
These Italian ricotta cookies have been some of my favorite cookies to enjoy on Christmas ever since I was a little girl. My great uncle used to bring these Italian Christmas desserts to every gathering, every single year without fail. To me, it wasn't Christmas unless I was eating one of these bad boys.
Here is → the authentic recipe that my uncle has always used, and that has been passed fown through my family for generations.
A Light And Fresh Limoncello Tiramisu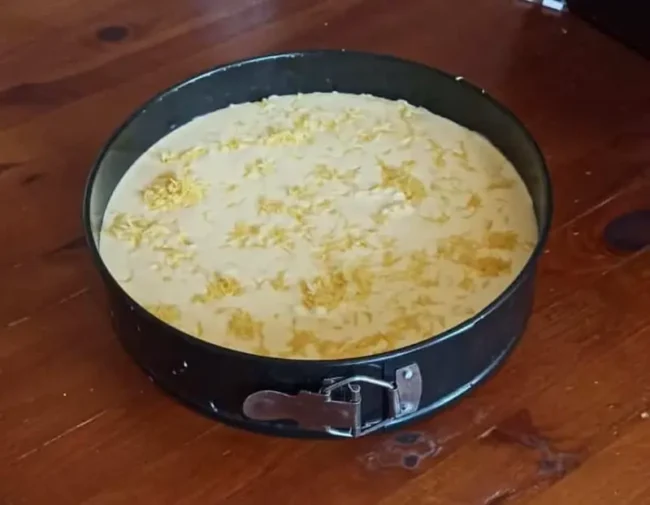 Though this dessert is usually made in the summertime, I like to make it year round.
Here's why.
Limoncello in Italy is commonly used as a digestif, something to help settle your stomach after a long, full meal.
I don't know about you, but on Christmas, I tend to go a bit overboard when filling my plate. A shot of limoncello tends to do the trick just fine when it comes to settling my stomach, and the flavor is evident in this tiramisu.
It makes it so you can enjoy your dessert right after your dinner without feeling like your stomach is going to explode, and that's always a win win for me.
→ Go check our limoncello tiramisu recipe!
These Easy Tiramisu Cups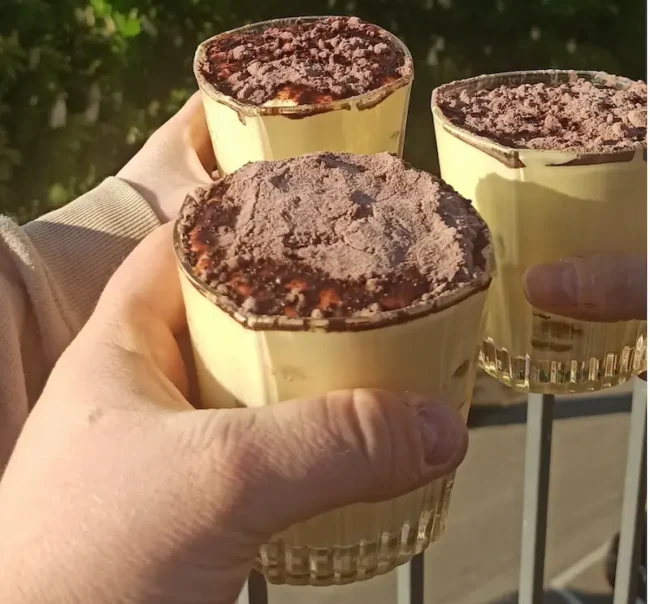 Have a few family members that go a little too overboard when it comes to the dessert? The ones who will eat half of the dessert table before you've even finished washing dishes?
I hear you.
That was always my uncle, stealing food from the dessert table even before dinner had been served.
Had he been around after our blogger tested and perfected these tiramisu cups, they would've been perfect for him and for my mom, who tried desperately hard to make sure there was enough dessert to survive his table raid.
They're essentially mini pre portioned servings of tiramisu. Tiramisu cupcakes if you will. And who doesn't love mini personal versions of your favorite dessert?
Give them a try this Christmas. You won't be disappointed!
This Foolproof Italian Cheesecake Recipe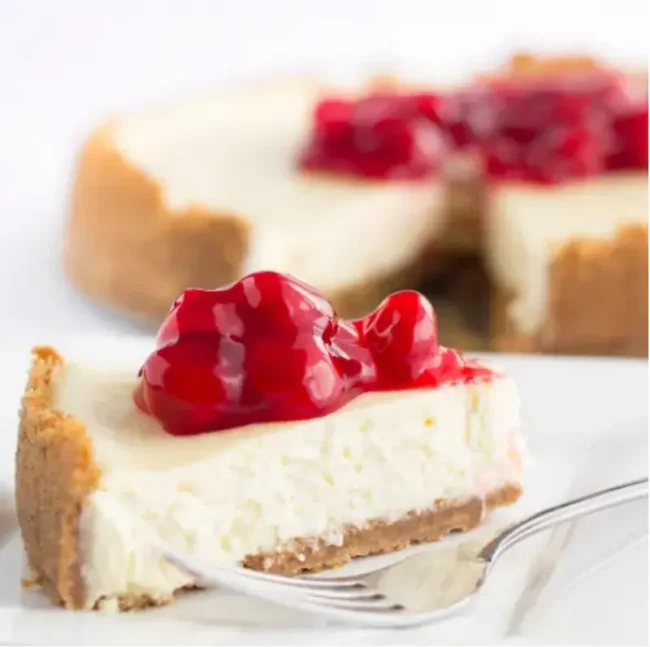 This is something out of a magazine.
When you think of a display case in a dessert shop window, I bet your mind goes to something like this Italian ricotta cheesecake.
This homemade delicious cake is just perfect. It makes for the best Italian Christmas cake.
This traditional Christmas cake is so extremely sweet and creamy, and is picture perfect when topped with any kind of fresh berries. A lot of the time, I'll add some chocolate chips as a topping to really add a whole other layer.
It's filled with ricotta cheese, cream cheese, lemon zest, and all of the other sweet ingredients that are known for making a delicious cheesecake. If there's one recipe on this list that you have to try this festive season, it's this one.
Yule Log Cake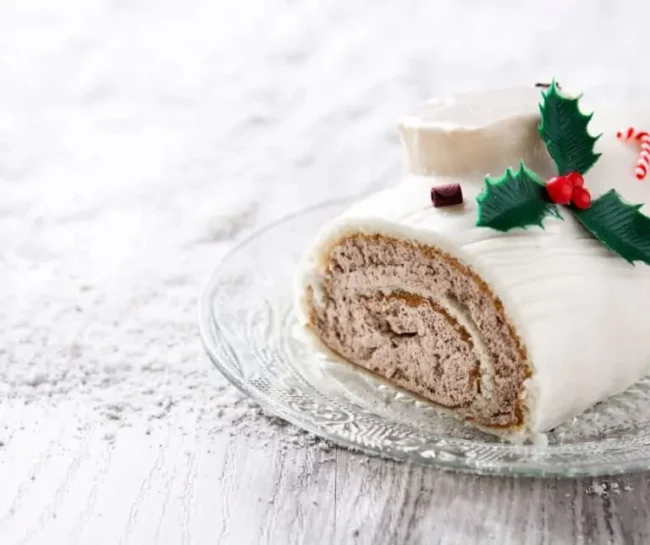 When you think of a Christmas dessert that's served in any European country, I can guarantee you think of Yule Log Cake.
A Yule Log Cake, or Bûche de Noël, is commonly a chocolate cake molded into a spiral, filled with sweet cream, raspberry jam or mocha, and topped to look exactly as a log that is burned on Christmas.
Oftentimes, families will take it up a notch, and decorate their cake fully with sleighs, fruit, fine chocolate, the whole nine yards.
A Yule Log Cake can also commonly be confused with a swiss roll, which is slightly different in nature. The Yule Log is decorated to look exactly like firewood, whereas the swiss roll is just decorated with powdered sugar and fresh fruit.
→ No matter how you decide to make your Yule Log Cake, when using this recipe, it'll taste amazing
---
This article is part of a series. If you're planning your Christmas menu, you might also like these posts:
*If you don't want to spend the Holidays cooking, we can ship some delicious Italian food right to your doorstep. And if you're in the Boston area, we're also organizing Christmas catering services. Let us help you amaze your guests!*