If you have a bunch of leftover meatballs, that's a good thing.  There are so many cool things you can make with them.  
I have personally tested each one of these recipes in my own kitchen.  There are a lot of websites out there that will give you a list of recipes that they have never even made before.  
Every photograph in this article was taken in my kitchen, by me or someone on my team.  We are always working on new ways to cook with meatballs.
If you have any questions about any of these recipes, just leave a comment or email me and I will get back to you.
Leftover meatballs give you a great head start to an easy weeknight dinner. 
Maybe you made way too many homemade meatballs.  Maybe you have a bag of frozen meatballs in the freezer.  Whatever the case may be, leftover meatball recipes are a great way to make something delicious for the whole family.
My Favorite Ways to Use Leftover Meatballs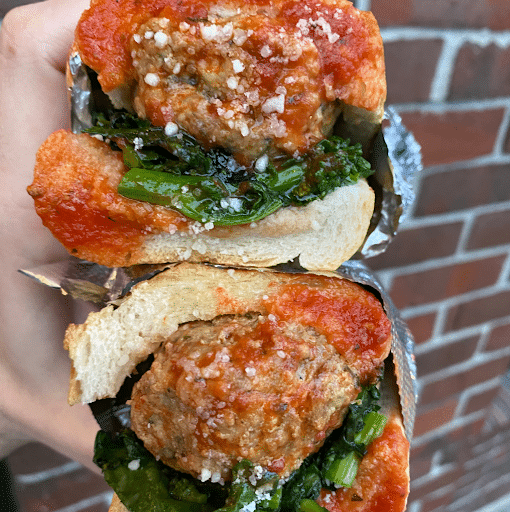 Meatball Subs
Meatball subs are just a no brainer.  With a good roll and a good sauce, you can't go wrong.  Add some grated parmesan cheese and you're all set. Everyone loves a meatball sub. 
Meatball Sliders
These little meatball sandwiches are a lot of fun to make.  You can use dinner rolls or Kings Hawaiian rolls.  Add some mozzarella cheese, brush on some garlic butter and pop them in the oven.  It's the perfect way to use up the meatballs.  Do it one and they'll be asking for meatball sliders all the time.
French Onion Soup with Meatballs
This is an unconventional way to make French Onion Soup, but it makes so much sense.  The meatballs really belong in the beefy broth you use to make French Onion Soup.  It's an easy meal with a nice simple side salad.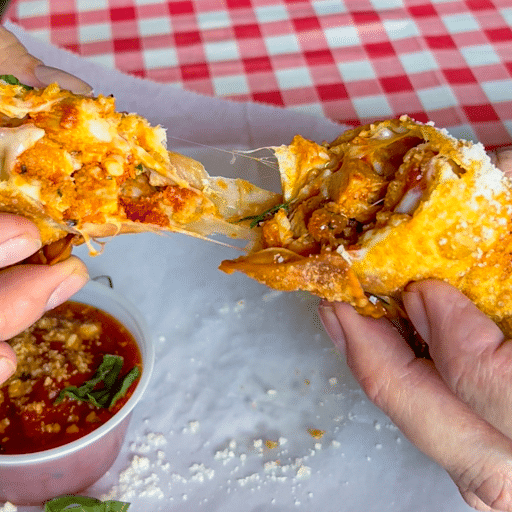 Meatball Egg Rolls
Meatball egg rolls are a really great appetizer for a party.  Fill some wonton wrapper with chopped meatballs, mozzarella cheese and spaghetti sauce.  Fry them up until golden brown and they are awesome.  When you take a bite they explode with all of the flavors you love like little meatball bombs.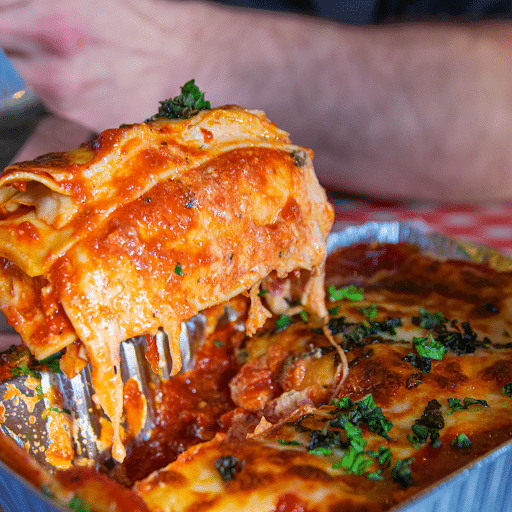 Meatball Lasagna
In Naples and most of Southern Italy it's common to put meatballs and ricotta cheese in lasagna.  This is actually one of my favorite ways to make a lasagna.  Make it as the main course for your big Sunday dinner. The family will love it and they'll be back every week for more. 
Meatball Grilled Cheese
This sounds crazy, but it's so good.  Make a meatball grilled cheese sandwich by slicing some Italian meatballs and layering them in between slices of bread with provolone cheese, tomato sauce and fresh basil.  Grill them in a frying pan with some butter until golden brown.  It's a really easy way to use your leftover meatballs.
Meatball Pizza
Meatballs are the perfect topping on a pizza.  Make your own homemade pizza dough or buy it at the store.  I like making a pizza with meatballs and ricotta cheese.
Meatball Calzone
A meatball calzone with ricotta cheese and mozzarella is a great way to use leftover meatballs.  When everything cooks together inside the dough you end up with hot and juicy meatballs covered in a creamy delicious sauce.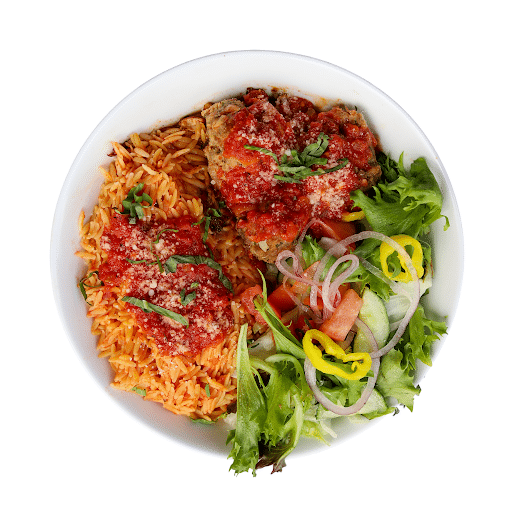 Meatball Salad
There's a restaurant in Fort Lauderdale, Florida called Cafe Martorano.  They have a meatball salad that is so simple, but so good.  It's just meatballs on a plate that have been simmered in a delicious sauce with a green salad on the side tossed in a vinaigrette.  The combination is perfect together. 
Meatball Bolognese
Whip up a quick tomato sauce and add in some broken meatballs.  Let it slowly simmer together until the flavors of the meatballs and sauce come together.  Toss it with fettuccine and sprinkle on some freshly grated parmesan cheese.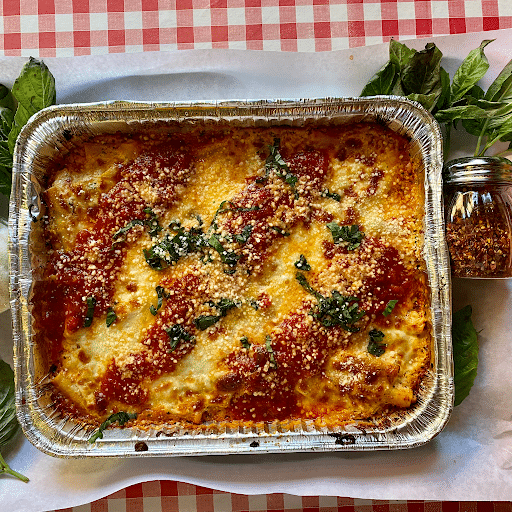 Baked Ziti
Cook some al dente pasta and mix it with ricotta, mozzarella, meatballs and parmesan cheese.  Add some homemade marinara sauce and bake it in the oven for the perfect meal.  Baked ziti is an easy recipe to make a quick dinner for a large group of people.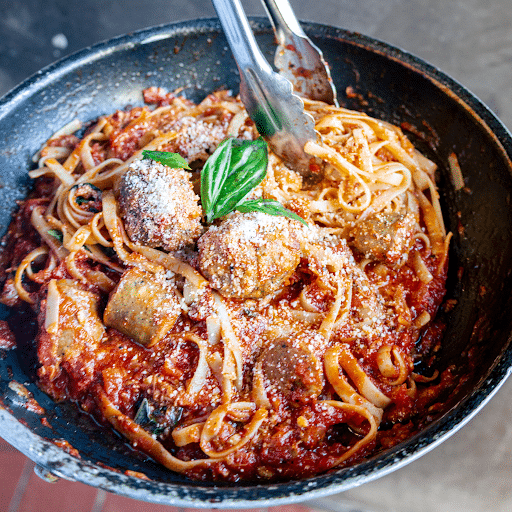 Spaghetti and Meatballs
This is the perfect meal for so many reasons.  You can add your meatballs to a large pot of tomato sauce and let it slowly simmer on the stove.  You can also do it in a slow cooker so you can go to work and return home with a really flavorful tomato sauce and tender meatballs waiting for you.  Make a bunch because it's always good to have some leftover spaghetti in the fridge when the late night hunger strikes. 
Stuffed Peppers
Chop up the leftover meatballs and saute them with Italian sausage and diced onions.  Mix it together with cooked rice and stuff it in some bell peppers.  Bake it in the oven with tomato sauce until the peppers are soft.  
Meatball Bruschetta
Get a loaf of your favorite bread and top it with tomato sauce, diced meatballs and mozzarella cheese.  Bake it in the oven and finish it off with grated parmesan and fresh basil.
Meatball Alfredo
This isn't something you see everyday, but it actually works well together.  Instead of using your usual pasta sauce, cook your meatballs in a creamy Alfredo sauce.  It's one of those leftover meatball recipes you never knew about, but once you try it you'll love it.
Ziti and Meatballs
This is as easy as boiling some ziti and heating some meatballs up on the stove.  You can even use a good store bought tomato sauce.
Stuffed Cabbage
This is a great recipe for using up leftover meatballs.  Break up the meatballs and mix them up with some cooked rice.  Wrap it up in cabbage leaves and bake in the oven with tomato sauce and chicken broth.
Meatball Chopped Cheese
A chopped cheese sandwich is a specialty of New York City.  It's basically a steak and cheese but made with ground beef instead of shaved steak.  Try making one with leftover meatballs and see how much flavor it adds to the sandwich. 
Meatball and Escarole Soup
Usually this recipe is made with little meatballs.  You can also use large meatballs if you dice them up first.  Let it simmer on the stove for a long time to develop the rich flavors that make this soup so delicious. 
Diced Meatballs and Orzo
Orzo is small pasta that looks like rice.  If you cook it slowly with tomato sauce and grated Romano cheese it becomes really creamy, similar to a risotto.  I like to chop up leftover meatballs and let them cook into the orzo.  It's a great meal and kids love it.
Meatball Hash
This is a great idea for breakfast.  Dice up your meatballs and fry them with onions, potatoes and bell peppers.  Let it get nice and crispy and throw a couple over easy fried eggs on top!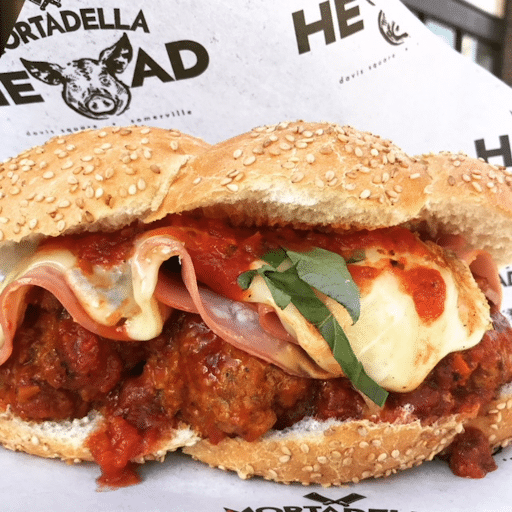 Leftover Meatball Recipes FAQs
What kind of meatballs can I use for these recipes?
These recipes can be made with chicken meatballs, pork meatballs or meatballs made with ground beef.  Any meatball with work.  This includes homemade meatballs and store-bought meatballs. 
How should I store leftover meatballs?
When I make a big batch of meatballs I store them a few different ways.  
I put them in a zip lock freezer bag and store them in the freezer.  

I put them in an airtight container and place them in the freezer.  

I put them in a freezer and oven safe container with tomato sauce and cheese so that I can easily put the container in the oven for the perfect meatball parmesan.  It's an instant baked meatball casserole whenever you need it. 
How long do leftover meatballs last?
In my experience, leftover meatballs will last 3-4 days in the fridge and about 6 months in the freezer.
What is the best bread for a meatball sub?
That's not an easy question.  People from different parts of the country have their favorite types of rolls for meatballs subs.  They are also called different things depending on where you're located.  You'll be safe with any type of sub rolls, hoagie rolls, French bread, torpedo rolls, seeded and braided rolls or semolina rolls.