Eggplant parmesan a/k/a eggplant parmigiana is one of my favorites! I think it's up there with the best Italian dishes for many reasons.
It's truly an authentic Italian dish. I see it everywhere I go when traveling through Italy. If you go, look for melanzane alla parmigiana or parmigiana di melanzane on the menu!
It's a really satisfying meal for both meat lovers and vegetarians. And it can also be a main course or a side dish at the same time! But what are the best eggplant parmesan sides?
I love a classic eggplant parmesan with baked eggplant, mozzarella cheese, parmesan cheese, marinara sauce, and fresh basil.
I fry my eggplant in olive oil and then place it on a paper towel-lined dish to remove any excess oil. Some people fry their eggplant with bread crumbs. I usually just dredge my eggplant in flour and an egg wash.
The eggplant can also be cooked in an air fryer. Some people use bread crumbs and some people don't.
Whatever eggplant parmesan recipe you decide to use, enjoy with a nice glass of red wine and some of these awesome eggplant parmesan side dishes!


My selection of dishes to serve with eggplant parmesan
Who doesn't love a big hunk of buttery garlic bread?! The more garlic the better for me. This is such an easy side dish to make on the fly. Add some shredded mozzarella cheese and make it Cheesy Garlic Bread.
This is one of the best side dishes because it's delicious and so easy to make. I like to serve my Italian sausages with sauteed onions, yellow and red peppers. Cook the onions and peppers down nice and slow to bring out the natural sweetness.
A caprese salad is loved by just about everyone. Get your hands on some ripe tomatoes, fresh mozzarella and fresh basil leaves. Drizzle some extra virgin olive oil and you feel like you're on the Amalfi Coast. Check our full caprese salad recipe for more details!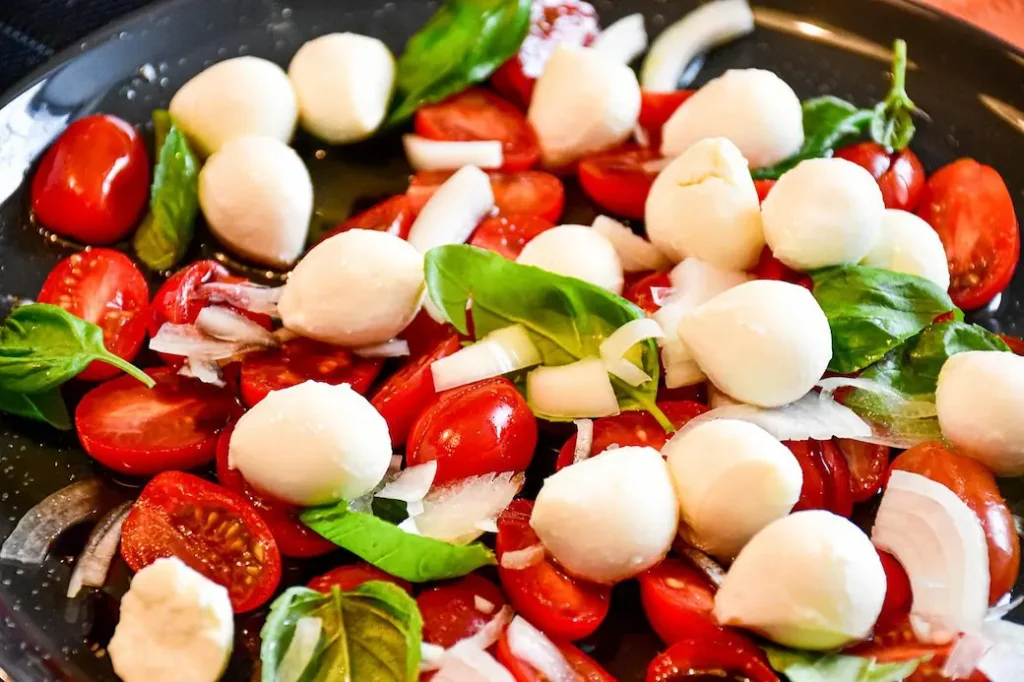 You can get really creative when you make an antipasto salad. Go to the grocery store and pick out some cold cuts, cheese and marinated vegetables. I like to use prosciutto, capicola, provolone and fontina. I also usually pick up a jar of giardiniera, artichoke hearts and roasted red peppers. Arrange them on a bed of mixed greens and drizzle with a red wine vinaigrette.
This is a really easy recipe and there are many different versions. A great way to make Italian green beans is to sautee them with olive oil, garlic, red pepper flakes and crush tomatoes. Let them simmer over medium heat until the green beans get tender.
Eat your greens! This is such an easy side dish that goes great with just about every Italian meal. I like a fresh salad that's a mix of different lettuces like escarole, arugula or bibb lettuce. Toss it lightly with a vinaigrette made with balsamic vinegar, salt, pepper and Italian seasoning.
If you follow Mortadella Head on Instagram or Youtube, you know we love our lasagna. It's all about the cheesy goodness of the ricotta, mozzarella and provolone. Add some sausage and meatballs for the meat lovers out there. Try to use fresh pasta and a good pasta sauce.
We have lots of delicious lasagna recipes that you can try on your own. Just pick the one you like more and surprise your guests with it.
And if you don't feel like cooking today, we can also deliver some lasagna packs to your house. 
Is there anything that doesn't pair well with meatballs? Bake them, fry them or cook them right in a fresh tomato sauce and you can't go wrong with homemade meatballs. I like using a mixture of beef and pork. The pork adds some fat which means big flavor!
Have you tried making our Meatball Parm Sub at home?
This bitter green is perfect for a rich eggplant parmesan. Roast your broccoli rabe with olive oil, garlic and grate Romano cheese. If you'd rather sautee it you can. Make sure you blanche it in hot water first.
This Italian classic belongs on every table. The slow cooked meat sauce with some fettuccine is something everyone loves. It has beef, pork, onions, celery and carrots. You can also add some grated parmesan cheese and cream.
Making gnocchi can be fun for the whole family. Those soft pillowy potato dumplings are perfectly tossed in a simple tomato and basil sauce with some mozzarella cheese melted on top. It's such a simple dish, but the fresh flavors are so good. I can remember the first meal I ever had in Italy when I was 12 years old. It was Gnocchi Sorrentina at a sidewalk cafe in Rome. I can still picture the smell of the basil when it was delivered to the table.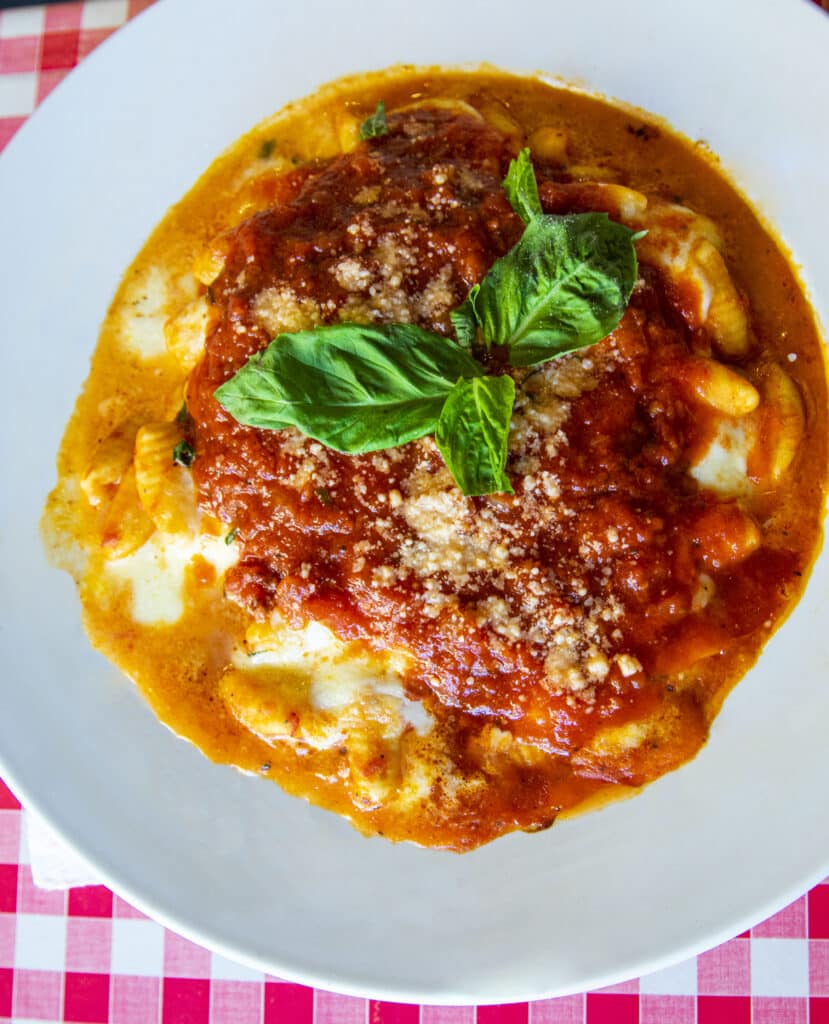 Toss your spaghetti squash with some olives, caper and tomatoes for a low carb version of Pasta Puttanesca.
Go to Rome and you'll see this true classic Italian dish everywhere. The creamy texture of the eggs and grated Romano keep people coming back time and time again.
14. Sauteed Dandelion Greens
If you're into delicious bitter greens, get your hands on these. Also known as chicory, you can sautee them in some olive oil and garlic for a great side dish.
Have you read our Sauteed Dandelion Greens Recipe?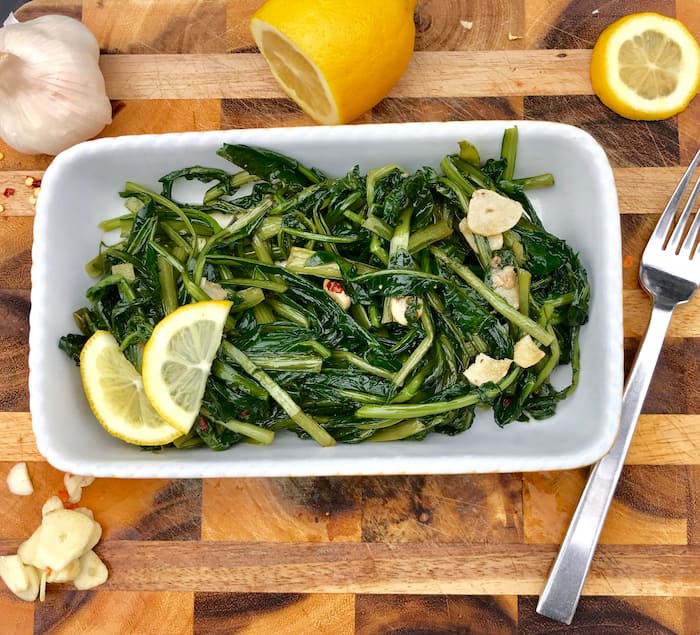 15. Zucchini and tomatoes
This is an old school favorite. Slow cook some diced zucchini with onions, garlic and tomatoes for an easy vegetarian side dish that goes with just about everything.
Escarole can be eaten raw in a salad, but it can also be cooked slow with olive oil and garlic. Add some cannellini beans if you're feeling adventurous.
I love nice thin, crispy chicken cutlets fried in olive oil. Top them with a lightly dressed arugula salad and turn it into a Milanese. A lemon vinaigrette is really easy to make.
Toss your potatoes with olive oil, garlic, salt, pepper and fresh parsley before you toss them in the oven.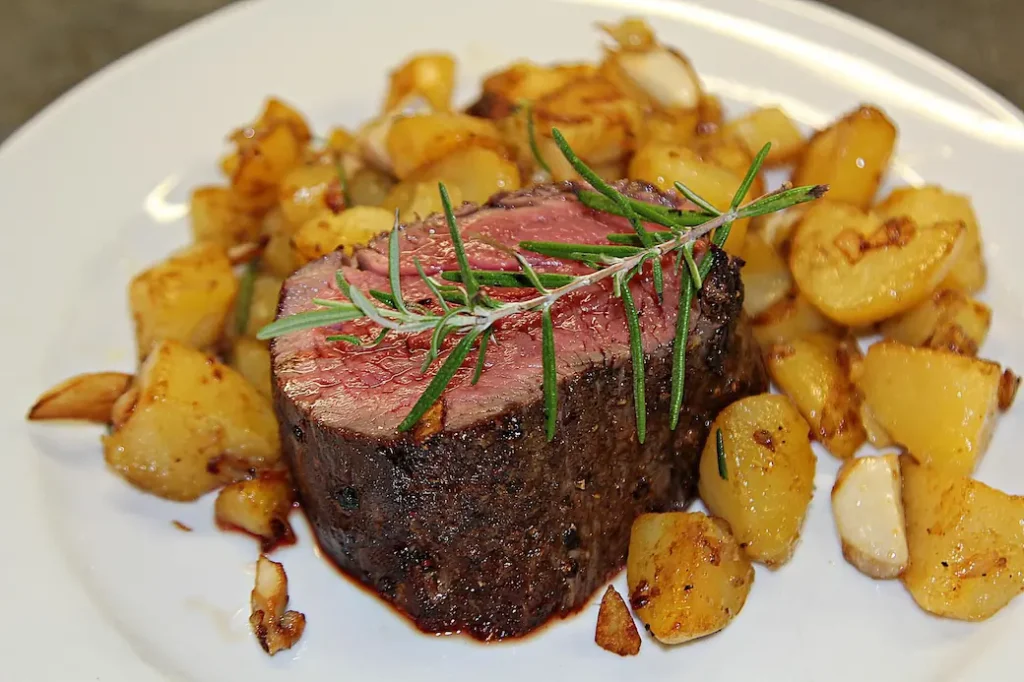 Cook some orzo and toss it with arugula, tomatoes, fresh mozzarella and basil pesto for a great cold Italian pasta salad.
A few scoops of this and you'll be hooked! The way the ricotta cheese melts into the tomato sauce and fills the little tubes of pasta makes every bite a dream.
This dish really wakes up your taste buds. The fresh lemon and capers also works great with veal and fish.
Don't rush it. This dish takes a little patience. Cook it long enough for the Marsala wine to reduce into a sweet and thick syrup. You'll be glad you did.
This is so easy to make and it goes with everything. The rice soaks up so much flavor. Add lots of grated cheese!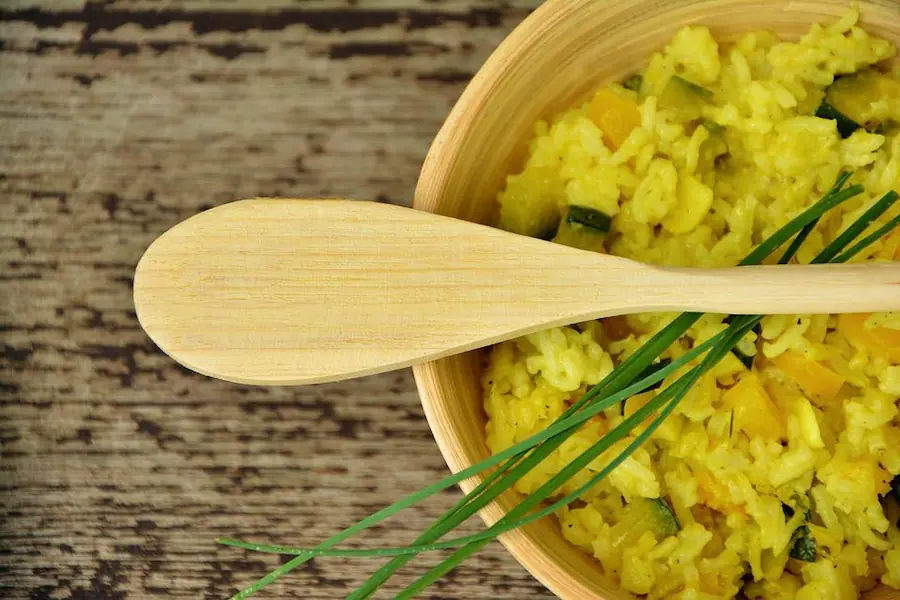 I like to toss my arugula with olive oil, red wine vinegar, salt and pepper. Add some cherry tomatoes and thin sliced red onion.
Marinate your shrimp for at least an hour in olive oil, salt, pepper and oregano. Toss them on a hot grill. You only need about a minute on each side.
This is a pasta dish for people who love a good cream sauce. Use lots of grated pecorino Romano and you won't be disappointed.
Dice your cucumbers and toss them with tomatoes, red onion, feta and a light vinaigrette dressing.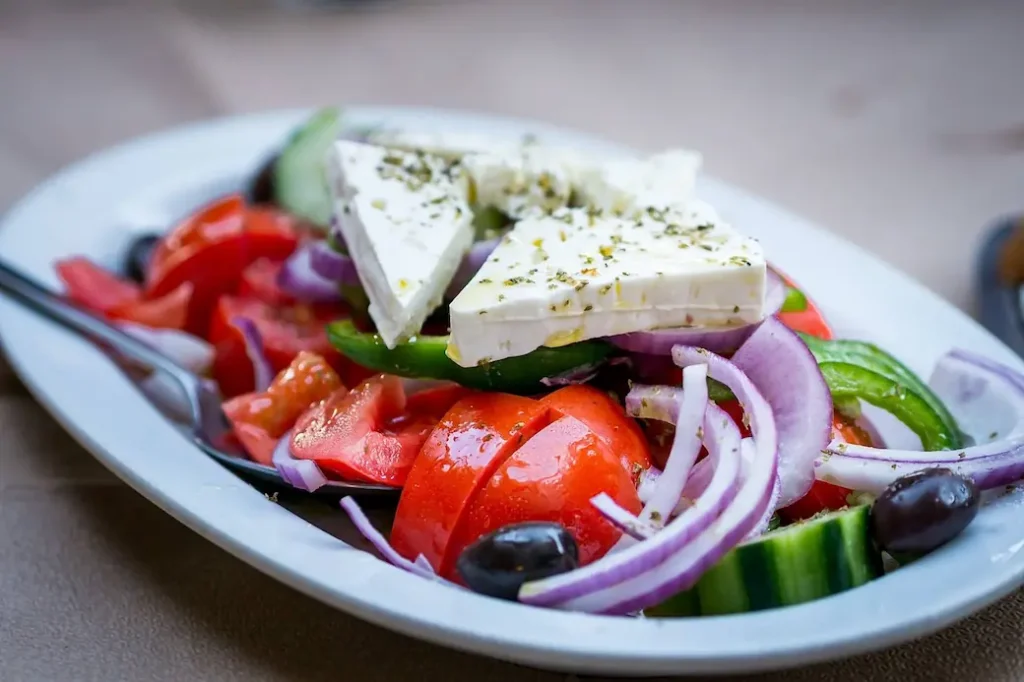 What wine goes with eggplant parmesan?
It's not easy to pair an eggplant parm with good wine. 
That's because, while eggplants are usually served with white wine, eggplant parmesan also has lots of cheeses and tomato sauce. These call for something juicier.
To put it more technically, you want something that is aromatic, moderately tannic and medium or full bodied. 
This leaves us with red or (better) rosé wines. 
The best rosé wine to serve with eggplant parmesan is probably a Bolgheri DOC Rosato or a Garda DOC Classico Groppello. Alternatively, you can try a Nebbione or a Zinfandel rosé wine.
On the other hand, if you prefer red wines, you could go for a Montepulciano d'Abruzzo or a Rosso Piceno.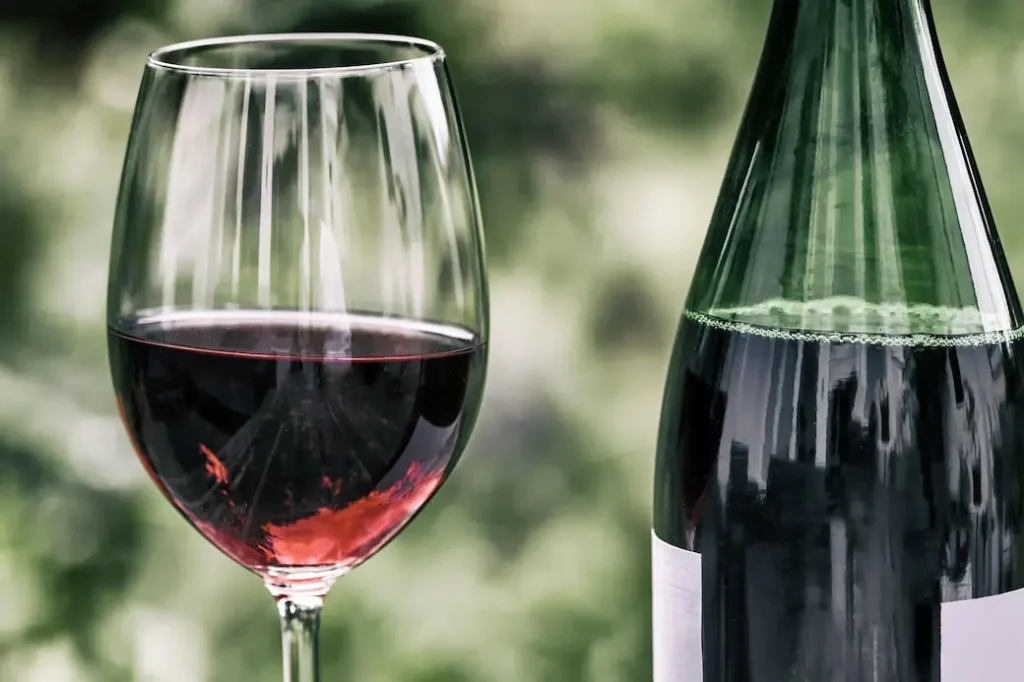 Q: Can eggplant parm be frozen?
A: Yes. Eggplant parm can be frozen and then reheated in the oven. Cook a bunch and freeze some for later.
Q: Does the eggplant have to be fried?
A: No. You can slice your eggplant, brush it with olive oil and bake it in the oven on a large baking sheet for a lighter version. Do it in a single layer so the eggplant gets nice and golden brown.
Q: Can meat be added to eggplant parm?
A: Yes. One of my favorite versions has mortadella and hard-boiled eggs in between the layers of eggplant slices. I had it in Sicily a few years ago and now I make it all the time.