I know there are a lot of people out there who get nervous when it's time to throw a bbq party for a large group.  They want to make sure there is enough food for everyone in attendance. 
If you're one of those people I'm going to ease all of your worries today.  I've cooked at a lot of barbecues and I like to think I know what I'm doing.
One of the biggest concerns you probably have is how many pounds of meat are you going to need?  
In this article I'm going to talk about how to calculate how much food you'll need at your next cookout. We'll also go over the right portion size, side dishes, and how to build a shopping list before you head off to the grocery store. 
Let's get started.

What Meat to Serve at Your BBQ
In this article I'm going to use BBQ and cookout interchangeably. So this article will be helpful whether you're making authentic Southern barbecue or just putting hamburgers and hot dogs on the grill. 
When you throw a BBQ you can choose one type of meat and serve it as a main course or you can make a different types of meat and let people try a little of each. Either way, the number of guests will determine how much bbq you prepare.
Here's a list of meats you can serve at your next bbq or cookout.
chicken wings

pork ribs

whole chicken (try making beer can chicken!)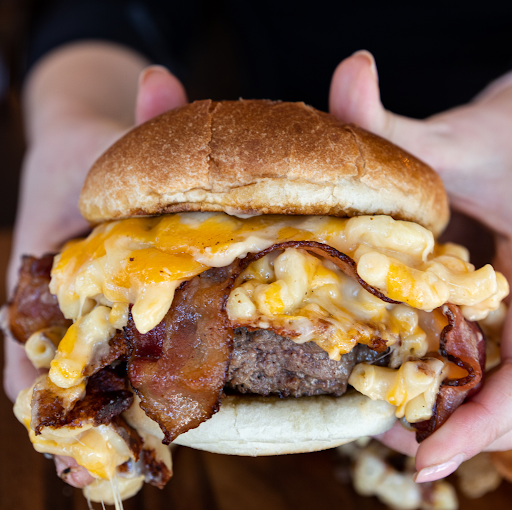 burgers (try some fun burgers with crazy toppings!)

pulled pork sandwiches

baby back ribs

beef brisket

sausages

hot dogs

chicken thighs

steaks

pork chops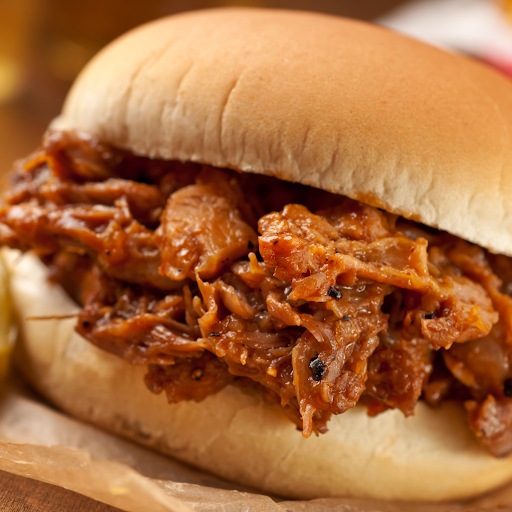 Who's Coming to the BBQ
It's important to know who's coming to the bbq before you buy the food.  You'll need to make a guest list.
You'll want to know the number of people coming to the party as well as the type of people coming.  
Are they going to be big eaters?  Are there a lot of small children or older people who usually eat smaller portions? 
A child is probably going to eat a serving size of a quarter of a pound of meat. 
A high school football player is probably good for close to a pound of meat.  
Whether it's a large crowd or a small group, it's helpful to know who you're cooking for.  This will help you buy and prepare the right amount of meat.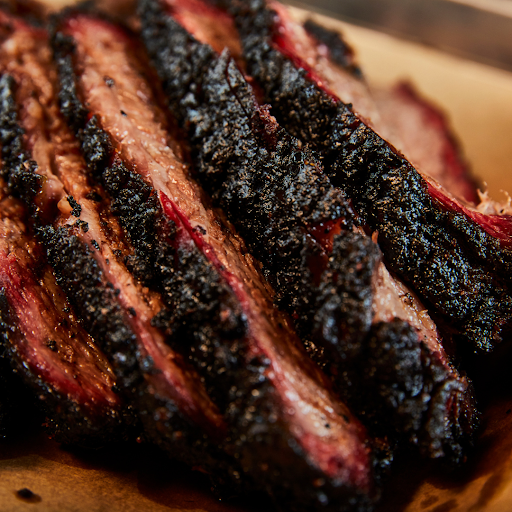 How to Calculate the Amount of Meat You Need at the BBQ
Now it's time to do some math.  It's a pretty simple formula. They say the general rule of thumb is that each person will eat about 6 ounces of meat or a little more than a third of a pound.  
To be on the safe side, I always round up and have at least a half pound of meat per person.
This means if I'm serving 20 guests, I serve about 10 pounds of meat.  
It's important to note that how much meat you serve doesn't always equate to how much meat you buy.  This is true for pulled pork and beef brisket.
When you are slow cooking fatty cuts of meat like a pork butt, pork shoulder, Boston butt or brisket, they shrink.
During the cooking process a lot of the fat renders down and a cut of meat might lose half of its weight. 
For example, if you start out with 10 pounds of raw pork butt, you might end up with 5 pounds of pulled pork. 
So pay attention to how much pork or how much brisket you need to serve.  Multiply it by two and that's how much raw meat you should buy. 
If you're serving ribs, a good rule of thumb is a half-rack of baby back ribs per person.  That's what the average adult can eat.  This is if the ribs are the only meat you're serving.  The number of ribs in a rack can be anywhere between 9 and 12.

What else should you serve at the BBQ?
It's fun to have a wide variety of side dishes and sauces at the bbq.  If you serve some heavy sides the guests probably won't be able to eat as much meat. Here is a list of ideas you can serve with the BBQ meat.
potato salad

pasta salad

cole slaw

mac and cheese

orzo salad

baked beans

roasted zucchini

tomato and mozzarella salad

vinegar based bbq sauce

mustard based bbq sauce

honey bbq sauce

chili made with ground beef

corn on the cob
Don't worry about cooking too much food.  It's better to have more than less.  You can store the extra food in an airtight container in the freezer if you want.  
And people like taking home leftovers.  Have some take-out containers available so they can make a plate before they leave.
Good luck at your next cookout!