I'm going to let you in on a little secret.
You know how when you go to an Italian restaurant and see the menu full of all those different dishes made with all of those different tomato sauces? Pasta dishes like Arrabiata, Amatriciana, Pizzaiolo, Cacciatore and Puttanesca are what I'm talking about.
The chef probably wasn't in the kitchen this morning with all of those sauces simmering on the stove. Odds are he makes all of those sauces to order with one base tomato sauce. And that base sauce is usually a marinara sauce.
Marinara is the type of tomato sauce that goes with everything.
It's very common for a restaurant to make a bunch of marinara sauce that they then add ingredients to, in a saute pan, to turn it into something different.
For example, when someone orders chicken cacciatore you take a saute pan and add your chicken, peppers, onions and mushrooms. When they start cooking you toss in the marinara sauce, let it all simmer together for a few minutes and "Voila!"… chicken cacciatore.
You can do the same thing at home if you want to get creative.
You can make your own homemade marinara sauce and store it in the freezer for when you need it. You can also load up on jarred marinara at the grocery store and make it a pantry staple.
Either way, there might come a time when you need some marinara sauce and don't have any. If that happens, the question will be what do you have in the cabinet that can be used as a marinara substitute.
In this article, I'm going to give you a list of things you can use in place of marinara sauce.
What is Marinara Sauce?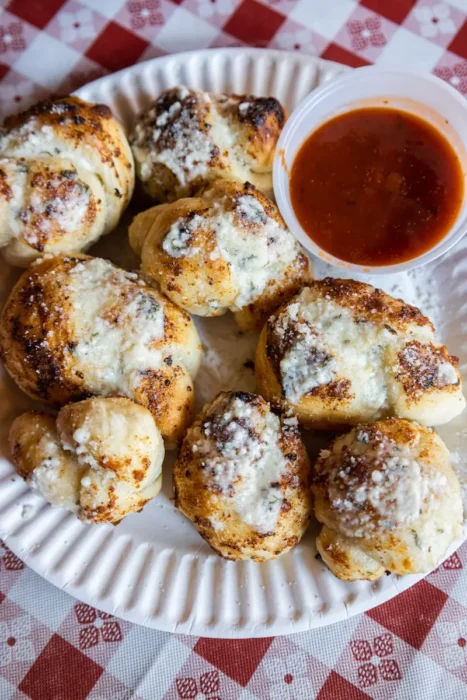 Marinara sauce is a red sauce that can also go by other names. It can be called tomato sauce, spaghetti sauce or pasta sauce. It's a sauce that has become very popular in Italian-American cuisine.
A classic marinara sauce in the United States can be used for so many things. You will usually see it used to make chicken parmesan and or as a dipping sauce for mozzarella sticks. These are a couple of common ways you'll see it used in restaurants.
It's a simple sauce with tomatoes as the key ingredient.
How to Make Marinara Sauce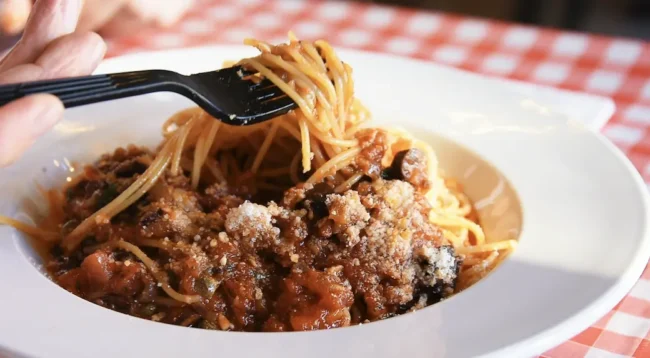 A marinara sauce is pretty simple to make. If you want to make your own tomato sauce, here is a step-by-step recipe.
Step 1: Gather your ingredients
You only need a few main ingredients to make a really good marinara sauce. Get some extra virgin olive oil, fresh garlic, fresh onion, salt, black pepper, tomatoes and fresh basil.
There are different types of canned tomatoes you can use. They can all be found at your local grocery store. Look for crushed tomatoes, tomato puree or tomato passata. You can also use whole peeled tomatoes in the can and crush them by hand or in a food processor.
Step 2: Prepare your ingredients
Take a large sauce pot or dutch oven and add a couple tablespoons of olive oil. Heat the oil on medium heat.
Dice up a small onion and a few garlic gloves. Add them to the hot oil and let them cook until the onions become soft and translucent.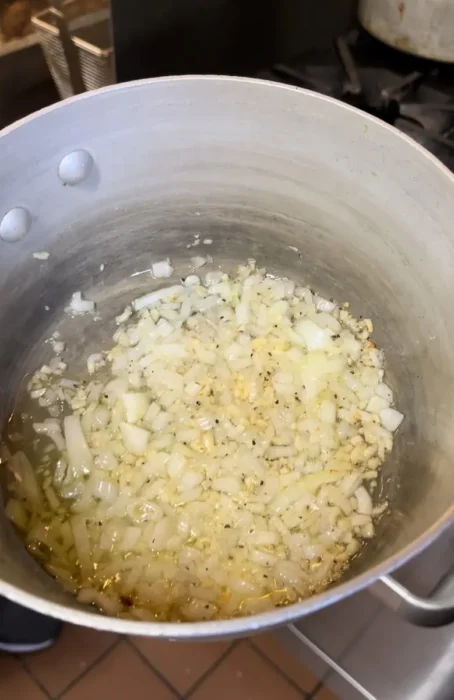 Season the onions and garlic with salt and pepper.
Add the tomatoes to the pot with a cup of water.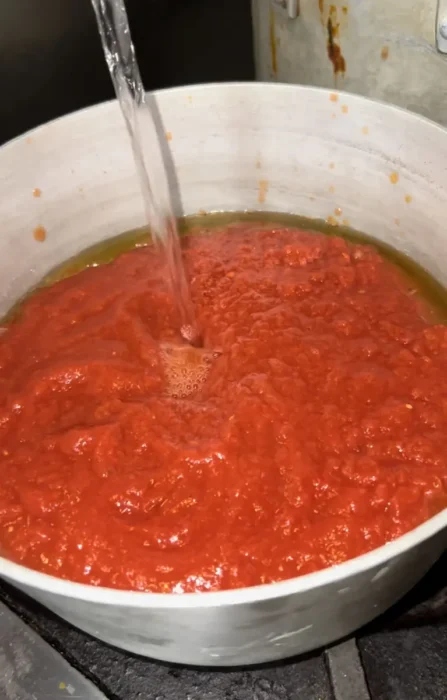 Step 3: Simmer the Sauce
Bring it to a boil and then turn the heat down to low. Add some fresh basil leaves and let the sauce simmer for at least an hour and up to four hours.
If you like a thicker consistency cook it longer. Also, the longer it cooks the more concentrated the tomato flavor will become.
Substitutes for Marinara Sauce
While marinara sauce is a key ingredient in many recipes, here is a list of marinara sauce substitutes and how you can use them.
Fresh Tomatoes
Fresh tomatoes can be sauteed in a pan with olive oil, garlic and basil to make a really quick sauce. Toss the fresh tomatoes with your favorite pasta shape and add some fresh grated parmesan cheese.
Pizza Sauce
Visualizza questo post su Instagram
A pizza sauce is usually very similar to a marinara sauce. There are different variations. If you are going to use a pizza sauce in place of marinara, find one that doesn't have overpowering flavors.
There are a lot of pizza sauces on the market that are too heavy on the oregano. Avoid these ones if you are using it as a substitute for marinara sauce.
Tomato Juice
There are times when tomato juice is a perfectly good substitute for marinara sauce. I have an example.
There was a time when I needed to make minestrone soup. Usually, I add marinara sauce to the soup for color and flavor. I ran out of marinara and I didn't have time to make one.
So, I ran to the nearest convenience store and the closest thing I could find was tomato juice.
I added it to the soup and it turned out great.
Tomato Ketchup
You can use tomato ketchup in certain circumstances. You have to be careful when using ketchup because it usually contains corn syrup. Ketchup is the best tomato sauce substitute when you need something sweet.
I have used it in dressings and marinades that called for tomato sauce. The added sugar adds a dimension of flavor that a tomato sauce cannot.
You can also use it to dip things like mozzarella sticks, fried ravioli and zucchini sticks. Take some ketchup, garlic, salt, pepper, oregano and olive oil. Simmer it on the stove with one cup water and let it reduce. It's a fun way to try something new.
Tomato Paste
While some people may consider tomato paste as an ingredient in marinara sauce, it can also be used as a substitute for marinara sauce.
I recently made a quick homemade tomato sauce using only tomato paste, garlic onions and water. I let it simmer until it thickened up and then I made an eggplant parmesan. It was great.
You can buy tomato paste in a can or a tube. A can of tomato paste is good when you need a lot. But if you only need a little bit of paste tomatoes for color and caramelization, a tube is perfect.
Tomato Salsa
Visualizza questo post su Instagram
You probably think a jar of salsa is only good for tortilla chips. With a few additional seasonings, you can easily turn a jar of salsa into a homemade tomato sauce.
Toss it with some spaghetti and grated Romano cheese and you'll love it.
Pureed Tomatoes
Pureed tomatoes are a versatile ingredient that can be used in many pasta dishes. Just about any tomato-based sauce can be made with pureed tomatoes.
Pureed tomatoes can be used to make a homemade sauce with a few other ingredients.
Tomato Soup
Visualizza questo post su Instagram

If you ever need to make a vodka sauce, here is a quick recipe using tomato soup. Get a good quality cream of tomato soup. Add it to a saute pan with olive oil, garlic, onions and red pepper flakes. Pour in a couple ounces of vodka and let the alcohol burn off.
Toss it with some penne, grated Romano cheese and basil.
Cherry Tomatoes
Take some cherry tomatoes and cut them in half. Toss them in olive oil, salt, and pepper. Roast them in an oven at 225 degrees until they become soft and caramelized.
Toss them with pasta and grated cheese for a new type of tomato sauce.
Caponata
If you need a quick sauce for pasta and want to use something other than marinara sauce, get a jar of caponata at your local Italian specialty store. It's a Sicilian eggplant dish with tomatoes, onions, peppers, celery and garlic.
It can also be served as a side dish or use this eggplant spread on bruschetta.
Romesco
This is a sauce that is from Spain that is a nice change when you want something more than tomato products. It is made with red bell peppers, garlic, tomatoes and nuts. You can use pine nuts, walnuts or almonds.
Sun Dried Tomatoes
If you want the taste of tomatoes, but are looking for something different, make a sun dried tomato pesto.
Get a jar of sun dried tomatoes and blend them with garlic, olive oil, parmesan cheese and pine nuts.
Toss it with some pasta and more parmesan cheese.
Carrot Sauce
Visualizza questo post su Instagram
This is a sauce that I had never heard of until about a year ago. My friend Domenico from Sicily called me and told me he had made it for lunch.
He said he sauteed some carrots and onions until they were very soft, then he pureed them into a sauce and tossed them with pasta and parmesan cheese.
I tried making it myself and it was great.
Crema di Zucchine
Visualizza questo post su Instagram
This is another recipe that I learned about from my friend Fausto. He taught me how to cook down the zucchini and onions until they are very soft. Then you blend them up with olive oil and parmesan cheese.
Toss them with your favorite pasta and you have a quick and easy pasta dish.
And Finally, Mortadella Head's Tomato Sauce
This sauce is really versatile. The onions, garlic, and slow simmer bring out a big flavor, making it the perfect base for lots of other recipes. It should be used for simmering meatballs, making chicken parm, tossing with your favorite pasta and so much more. It should be your "go to" tomato sauce. Make a triple batch and store some in your freezer to make weeknight dinners easy and delicious. You'll never have to buy supermarket sauce in the jar again!
Ingredients
-3 28 oz. cans of crushed tomatoes
-½ cup olive oil
-2 cups ¼ inch diced yellow onion
-2 tablespoons minced fresh garlic
-1 tablespoon kosher salt
– ½ tablespoon black pepper
– 6 to 8 fresh basil leaves
-2 ½ cups of water
Instructions
Place stock pot over medium heat and add olive oil.
Add onions and garlic. Season with salt and pepper.
Saute on medium heat until onions turn translucent. This should be approximately 5 minutes.
Add tomatoes and water. Bring to a boil. Once boiling, bring heat down to a simmer.
Add basil leaves. Let it simmer on low heat for at least 30 minutes or up to 4 hours if you really want a thick, rich sauce.
Stir often so it doesn't burn and stick to the bottom of the pot.