Who likes baked ziti?  If your answer isn't "YES" you might have to get off this page.
Baked ziti is a dish that everyone loves.  It's a pasta bake where the sky's the limit when it comes to variations.  You can load it up with ground beef, Italian sausage and meat sauce if that's your thing.  You can also leave it the pasta, cheese and tomato sauce.
The only problem with baked ziti, and I don't really think this is a problem…is that it's one of those pasta dishes where there are always leftovers. 
And when you have leftover baked ziti you usually have a lot of leftover baked ziti.
Should you reheat the whole casserole dish even if you aren't going to eat all of the leftover pasta?  Should you only heat up what you think you can eat?
There are a few different reheating methods for baked ziti.  I'm going to teach you how I do it and why I think this is the best way. 
Just to be clear, this article isn't a baked ziti recipe, but if you need one I have one for you.  It's so easy, even if it's your first time making it it will come out great.
I'd also like to point out that this article describes how to reheat a baked ziti in a conventional oven that you have at home.  I think this is the best method. 
Also, please remember that every oven heats up a little differently, so it is important to keep an eye on the baked ziti while it is in the oven to avoid burning it.

Reheating Leftover Baked Ziti
I'm going to get this part out of the way first.
When you reheat leftover baked ziti there is a risk of it getting dried out.  Between the first cook and the reheat, it's in the oven for a long time.  
If it's leftover and you're reheating it, that probably means that it was already cooked at least once.
During the cooking process, the heat from the oven removed a lot of moisture from the ingredients that make up the baked ziti.  The pasta, tomato and cheese were all cooked at high temperatures in dry heat.  
When we reheat it it's important that we replace some of that moisture.  This is pretty easy if you follow a few simple steps.
The goal is not to ruin the leftover baked ziti during the reheating process.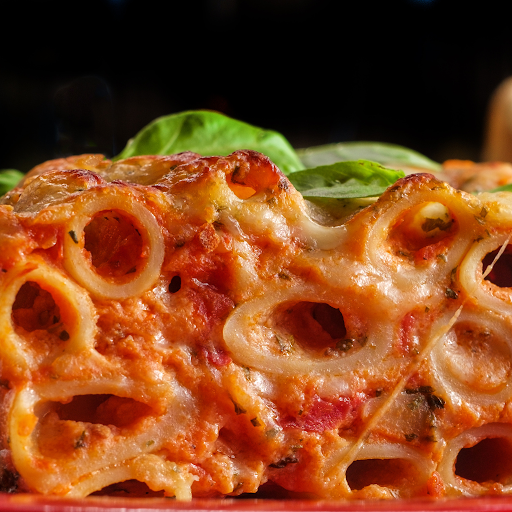 I strongly suggest reheating the baked ziti in smaller portions.  
Reheating a small portion will reduce the cooking time needed. This will lessen the risk of the leftover baked ziti drying out.
Here are a few simple steps to reheating baked ziti.
Step 1
Preheat the oven to 400 degrees.
Step 2
If the leftover baked ziti is in a large casserole dish, cut out individual sized portions.
Step 3
Get a baking sheet or some other type of oven safe dish and spread a thin layer of marinara sauce on the bottom.
Step 4
Place the individual portions of baked ziti on top of the sauce.  Make sure you space each piece out so the heat can circulate between them.
Step 5
Put a little pasta sauce on top of each portion.  You can also add a little extra cheese at this step.
Step 6
Cover the baking sheet with aluminum foil.
Step 7
Place tray in the oven for 30-40 minutes
Serve the leftover baked ziti with extra sauce and grated parmesan cheese on the side.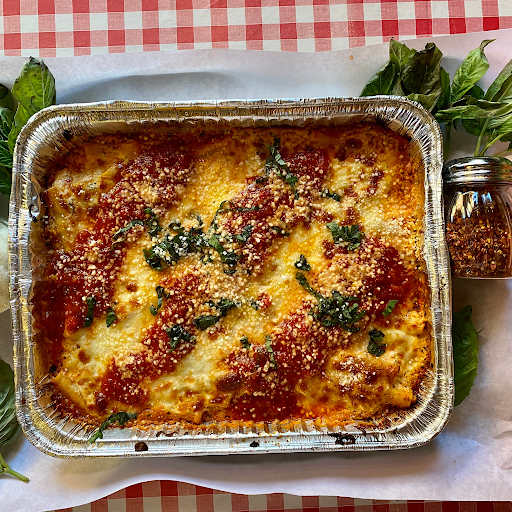 Whole Pan of Baked Ziti That Is Uncooked
Baked ziti is a great dish for putting together in advance and cooking it when you need it.  It can be put together in a casserole dish and stored in the fridge or the freezer.  It's one of the easiest ways to meal prep for a busy week. 
I honestly believe that if you know what you're doing, a frozen baked ziti is just as good as a freshly prepared baked ziti. 
After many tests, I suggest preheating your oven to 400 degrees for best results.
Remove any plastic wrap that is covering the pan. 
Cover the baking dish with aluminum foil and put it in the preheated oven on the center rack.
If the pan of baked ziti is frozen, cook it for 65-75 minutes.
Remove the foil for the last 10 minutes to let the cheese on top get golden brown.
If the pan of baked ziti is not frozen, either out of the fridge or room temperature, cook it for 35-45 minutes covered in aluminum foil.  Once again, remove the foil for the last 10 minutes. 
The goal is to make sure that the baked ziti is cooked all the way through.  The center of the baked ziti, or the internal temperature, should be 165 degrees F. You can test it by inserting a food thermometer into the middle of the pan.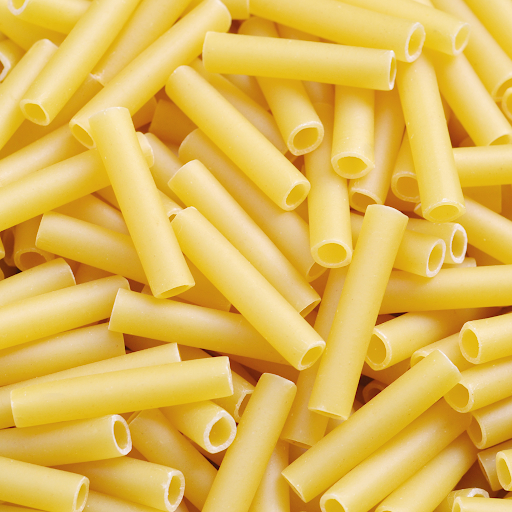 How To Reheat Baked Ziti FAQs
What other types of pasta can be used to make a baked ziti?
"Baked Ziti" is an all encompassing term that is used to describe a casserole that is usually made with a tubular shaped pasta, different types of cheese and a sauce.  You can use different types of pasta such as ziti, rigatoni, mostaccioli, paccheri or penne pasta.
Does a baked ziti have to be made with tomato sauce?
A baked ziti is usually made with tomato sauce, but I recently made one without it.  It was a baked ziti with a white sauce.  I put together chicken cutlets, roasted broccoli, ricotta cheese, provolone, mozzarella and garlic cream sauce.  It was delicious!
How long can baked ziti be frozen?
If properly wrapped and stored in a freezer-safe dish, a baked ziti can last for at least 6 months.
What are some other ways to reheat baked ziti?
Other ways to reheat baked ziti are in a microwave, toaster oven or air fryer.  The methods will only work for smaller pieces and not an entire baking dish.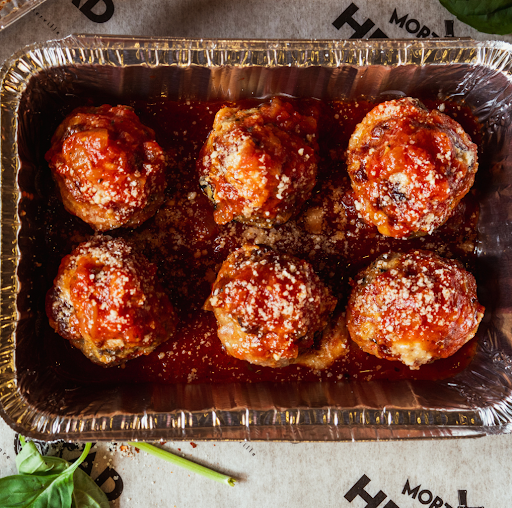 What is a good side dish for baked ziti?
A great side dish for baked ziti is meatballs.  I love great meatballs simmered in a delicious tomato sauce.  I also like a simple salad with mixed greens and a vinaigrette.