I know what you're thinking:
Leftover lobster meat is somewhat of an oxymoron.
If you're anything like me, and especially if you're living in New England, fresh lobster is life.
It's seriously one of my favorite foods, and it's one of the few types of shellfish that are good no matter what way they are prepped.
If you love sandwiches, hello, lobster rolls.
If you're into pasta, warm lobster raviolis are the best.
Lobster flatbreads, lobster bisque, anything you can think of. If it's food, there's a way to put some lobster in it.
So even though those occasions where you find yourself with leftover lobster might be few and far between, odds are one of your friends will have something come up at the last second and won't be able to attend that lobster boil you've been planning.
Which means their live lobsters? Those are up for grabs.
Here is a list of leftover lobster recipes, and all of the wonderful things that you can be making with some leftover whole lobster.
Lobster Rolls
View this post on Instagram

One of the most obvious things you can do with some extra leftover lobster pieces is make some lobster rolls.
Grill some hot dog buns with butter until golden brown, and stuff it with your lobster salad mix. For this, you will need:
About 4 lobster tails

¼ cup of mayonnaise

1 tbsp dijon mustard

½ tsp old bay seasoning

Salt and pepper to taste

1 tbsp fresh chives

Juice of one lemon
One lobster tail should make one lobster roll. Size this lobster roll recipe according to who will be eating with you!
Lobster Salad
Who doesn't love a good lobster salad?
My favorite way to make this is similar to a Greek salad.
Except instead of adding grilled chicken, I add lobster!
Make a greek salad as you normally would, and at the end, add your lobster chunks straight into the bowl and mix around.
The lobster meat in this salad could be marinated in warm butter, tossed in mayo, or served plain and cold.
It's entirely up to you. That's why this is such a great recipe.
Lobster Mac and Cheese
If you've even stepped foot into any New England restaurant, you've had this. Or you at least have taken a bite of this right off of your friend's plate.
Normally, I'm all for a dry mac and cheese. In fact, I usually prefer it.
But not with this lobster mac and cheese.
Making this is a special occasion. You want this to be as cheesy as can be.
Cook a pound of pasta until al dente. While the pasta is cooking, get started on your cheese sauce.
Make a roux with ⅓ cup of flour and half of a stick of butter. Season with salt and black pepper. Whisk constantly.
After about a minute, slowly whisk in 3 cups of milk. Again, season to taste.
After the milk is mixed in, melt equal parts gruyere, cheddar jack, mozzarella, and gouda if you prefer in a saucepan. The amount of cheese you use should equal 3 cups of cheese.
Finally, once the cheese has melted, toss in your leftover lobster chunks. Mix to combine.
Enjoy!
Lobster Ravioli
Whenever I'm out to eat at an Italian restaurant, this is one of my favorite pasta dishes of all time.
But honestly, lobster ravioli is so easy to make right at your house.
Take your favorite pasta dough recipe ever, and roll it flat on the counter with a rolling pin.
Using a pizza cutter, cut the dough into about 4 inch square slices.
Fill the center of each slice with a mixture of lobster, ricotta cheese, grated parmesan cheese, and tomato sauce. Fold up, and seal tightly with a fork.
Toss them in boiling water until they float to the top, and serve with extra tomato sauce.
Enjoy!
Lobster Tacos
Shrimp tacos can step to the side for this one.
Lobster tacos are to die for.
The key is actually in the slaw.
Take a bag of shredded purple cabbage and mix it up with some greek yogurt, salt, pepper, cilantro, and lime juice. Mix it up well.
Take a taco shell and load it up with the slaw, some diced red onions, leftover lobster meat, and more greek yogurt. Top with extra lime juice and cilantro to taste.
So easy, right? That's why I love these tacos so much.
Spicy Lobster Pasta
What's lobster pasta without a little bit of a spice?
Take your leftover lobster meat, and simmer in a dash of olive oil for about a minute. Add a quarter cup chopped white onions, and cook 'til translucent.
When onions are translucent, add about a cup of white wine. Let cook for about 3 minutes.
When wine is cooked off, add in one can of diced tomatoes and about 6 oz of marinara sauce of your choice. Season with tons of crushed red pepper, and Italian bomba sauce if you have any on hand.
Finally, add about a cup of heavy cream to the mix, along with salt, pepper, and more crushed red pepper. Mix until the sauce thickens, add to pasta of your choice, and serve immediately.
Lobster Linguine Scampi
The only thing better than shrimp scampi is lobster scampi.
And I'll stand by that.
Take a quarter of a cup of butter and melt it in a pan with a quarter of a cup of olive oil. Once butter is melted, add in about 4 cloves of minced garlic to the pan, along with red pepper flakes. Cook until fragrant.
Add lobster meat, and cook until cooked through or just heated up.
Add ¼ cup of white wine and the juice of one lemon. Cook for three minutes until the alcohol evaporates.
Serve with linguine.
Lobster Cobb Salad
This is the next best thing to that lobster salad we talked about earlier.
Simply grill up some corn, and toss it on some chopped iceberg lettuce with some gorgonzola crumbles, chopped tomatoes, a hard boiled egg, crispy bacon bits, and the leftover lobster.
Finally, drizzle with a ton of creamy blue cheese dressing and lemon juice.
The lobster really makes this salad spectacular. Even though it's simple, it sure is delicious.
Lobster Pizza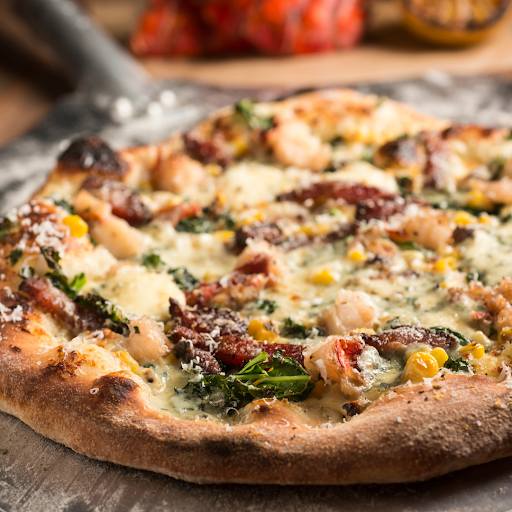 Who doesn't love lobster pizza?
We ALWAYS condone adding bits of lobster to your favorite pizza.
Whether it's a round pizza, flatbread pizza, or any other kind of pizza you can think of, you need to add lobster to it, like, yesterday.
If you really want to try something different, try adding leftover lobster to some Roman pizza bianca. It's sure to taste delicious!
Lobster Chowder
If you were looking for the perfect recipe for lobster chowder, you've come to the right place. Take a look at ours, here!
Ingredients:
1 cup cooked lobster meat, chopped

3 cups potatoes, diced

1 onion, chopped

3 cloves garlic, minced

4 cups seafood broth

1 can of corn kernels

2 cups heavy cream

1 tablespoon flour

1/2 teaspoon dried thyme

1/4 teaspoon cayenne pepper

2 tablespoons butter

Salt and pepper to taste
Directions:
In a large pot or Dutch oven, melt the butter over medium heat. Add the onion and garlic and cook until softened, about 5 minutes.

Add the potatoes, thyme, and cayenne pepper and stir to combine.

Sprinkle the flour over the vegetables and stir until combined.

Add the seafood broth and corn kernels to the pot and bring to a simmer. Simmer until the potatoes are tender, about 15-20 minutes.

Add the lobster meat to the pot and stir to combine.

Pour in the heavy cream, stir to combine, and heat until the chowder is hot.

If the chowder is too thick, add a little more seafood broth or cream to thin it out.

Season with salt and pepper to taste.

Serve hot with crusty bread or oyster crackers on the side. Enjoy!
Creamy Lobster Bisque
Try out this recipe for the most delicious lobster bisque you will ever have!
Ingredients:
The meat from 2 lobsters, about 1 1/2 pounds each

2 tablespoons olive oil

1 large onion, chopped

2 carrots, chopped

2 celery stalks, chopped

3 garlic cloves, minced

1/4 cup tomato paste

1/4 cup brandy

4 cups lobster stock (or chicken stock)

2 cups heavy cream

2 tablespoons unsalted butter

Salt and freshly ground black pepper to taste

Fresh herbs, chopped for garnish
Instructions:
Start by cooking the lobsters. Bring a large pot of salted water to a boil. Add the lobsters and cook for 8 to 10 minutes, until the shells turn bright red.

Remove the lobsters from the pot and let them cool slightly. Then, remove the meat from the claws, tail, and body, and set aside.

In a large pot over medium heat, add the olive oil and sauté the onion, carrots, celery, and garlic until softened, about 10 to 15 minutes.

Add the tomato paste and cook for another 2 to 3 minutes.

Add the brandy and cook for another 5 minutes or until the liquid has reduced by half.

Add the lobster stock and bring to a simmer.

Add the lobster meat (reserve a few pieces for garnish), and simmer for about 10 minutes.

Remove about 1/3 of the soup from the pot and puree it in a blender until smooth.

Return the pureed soup to the pot and stir in the heavy cream and butter. Simmer for another 10 minutes, stirring occasionally.

Season with salt and pepper to taste.

Ladle the soup into bowls and garnish with reserved lobster meat and chopped herbs. Serve immediately, and serve in an airtight container.
Lobster BLT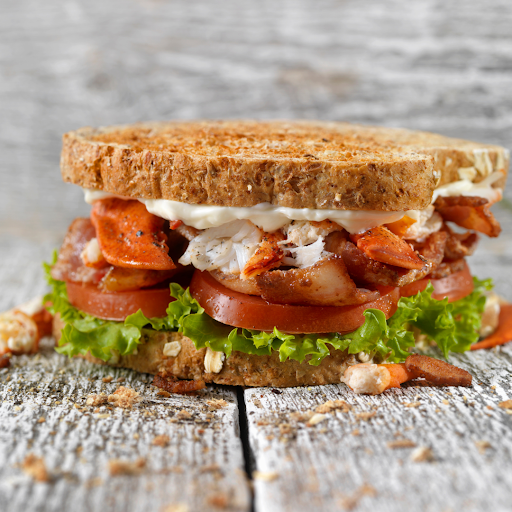 This one is a whole heck of a lot easier than the two above this.
Simply take your pre-cooked lobster meat and add it to a BLT.
For best results, follow this rule of thumb: the crispier the bacon, the better this BLT will be.
Trust me.
Creamy Lobster Risotto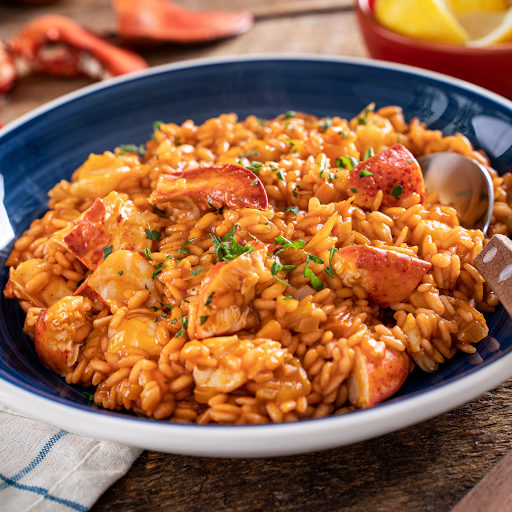 Who doesn't love risotto?
If you recall my asparagus and mushroom risotto recipe, it's one of the best ones out there.
All you have to do is replace the asparagus and mushrooms with lobster meat.
It's important when making risotto to constantly stir everything together. That's how it gets nice and creamy and doesn't burn.
You have to try this recipe!
Lobster Nachos
Lobster nachos are so delicious.
They're not like the typical nachos that you're used to eating, though.
When I make lobster nachos, I like putting the lobster meat over a bed of fresh wontons, and topping them with a TON of seaweed salad.
With some soy sauce to dip them in, you really can't go wrong.