Whenever I'm at the store, I literally go insane when asparagus is on sale.
I always buy way too much of it, use half of it for my meal, and stare at it dumbfounded after the fact while wondering what I am going to do with all of the leftover asparagus.
It's one of my favorite vegetables, and especially as summertime approaches, I keep seeing it in farmers markets and trending on places like Instagram reels and TikTok.
There are so many asparagus fans out there now, and I don't blame them. It's my favorite kind of fresh produce.
The problem is, I keep seeing all of the same exact recipes repeating over and over again, when there are so many wonderful ways to use them.
Let me show you some of my favorite recipes to use with leftover asparagus.
Some you may have seen before and some you haven't.
Either way, anything on this list is guaranteed to knock your socks off.
Here are the best asparagus recipes for fresh or leftover asparagus.
Asparagus Pasta Salad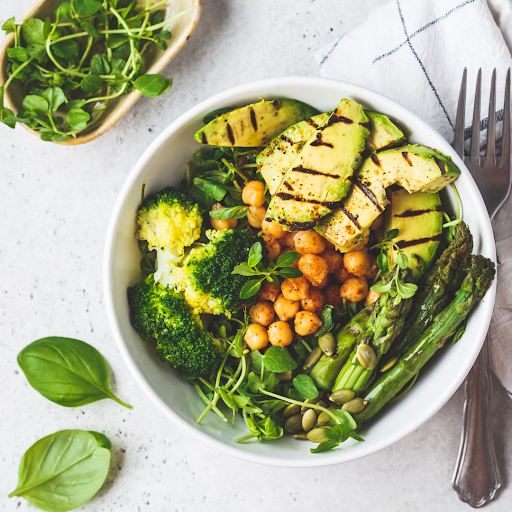 One of the most obvious things you can make and one of the best recipes on this list is Asparagus Pasta Salad.
You can add asparagus to any zesty Italian pasta salad recipe, or if you're feeling bold, make your very own pasta salad.
Toss some orzo in a bowl with arugula, leftover cooked green asparagus, olive oil, salt, black pepper, garlic, Italian seasoning, feta cheese, and lots and lots of lemon juice.
This quick meal is guaranteed to be delicious!
Lemon Asparagus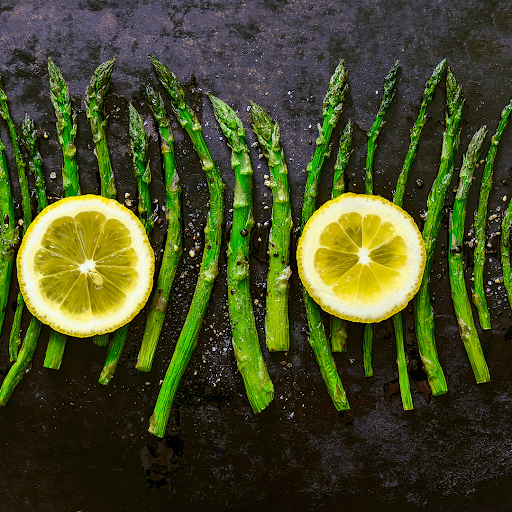 If you have a bunch of asparagus leftover that's uncooked, this is the best way to use it.
I like to batch make a big portion of this at the beginning of the week to serve with all of my weeknight dinners.
It's a foolproof method, and my family loves this.
Simply break the woody ends of asparagus off, and saute your leftover asparagus in a pan with some olive oil, salt, pepper, and tons of chopped garlic.
Once sauteed, toss the asparagus and chopped sauteed garlic in more olive oil and a bunch of lemon juice, salt, and pepper.
Let chill in the refrigerator for at least a half hour with some lemon slices, and serve all week.
Asparagus Frittata
This is the easiest breakfast ever.
Preheat the oven to 400°, and whisk together 6 eggs, salt, pepper, and some milk or heavy cream.
In a cast iron skillet, cook up chopped onions and chopped asparagus over medium heat until tender.
Add the egg mixture and let cook on the stovetop for a few minutes until the sides set.
Add grated parmesan cheese to the top, and put in the oven for about 15 minutes.
Asparagus Mushroom Risotto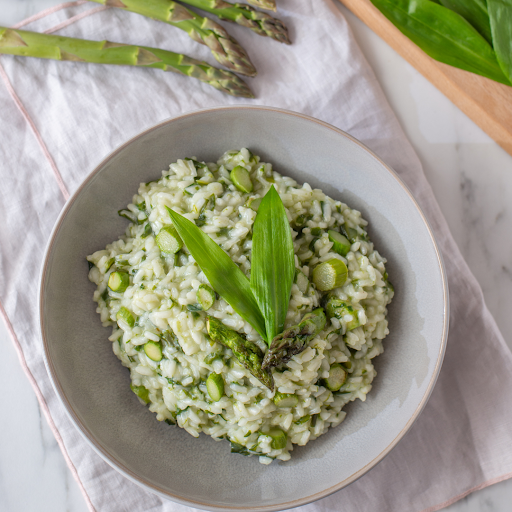 My very own take on two of our Trader Joe's favorites!
Sauté 1 ½ cups arborio rice in a pan with garlic and olive oil for two minutes, stirring constantly. Add a ½ cup of white wine into the pan, and stir until it evaporates.
Once wine is evaporated, add 4 cups of chicken or vegetable broth a ½ cup at a time until the rice is fully cooked through.
About five minutes before the risotto is done, add the chopped mushrooms and asparagus to the pot (two minutes before if asparagus is already cooked).
Enjoy!
Grilled Asparagus Salad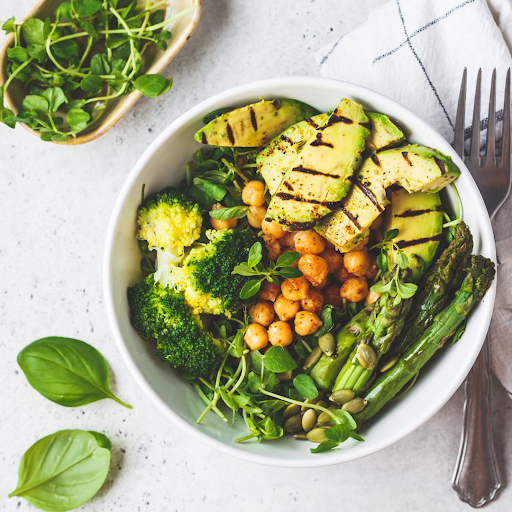 This is a great option if you have fresh asparagus left.
Chop the asparagus ends off, and put it directly over the hot grill. Grill for about two minutes on each side, or until the asparagus is fully cooked.
Alternatively, you can put the asparagus into foil packets and cook for five minutes on each side.
Chop it up and put it over some mixed greens with some olive oil, garlic, and feta cheese.
Asparagus Pesto Pasta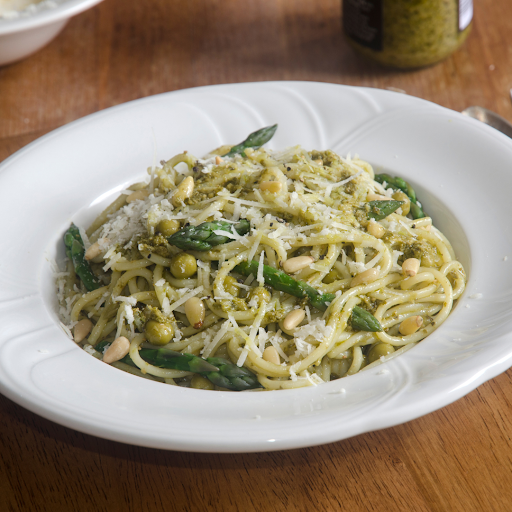 This might be one of my favorite recipes on this list, and one of my favorite pasta recipes of all time.
Asparagus pesto pasta is so easy to make, and the perfect way to enjoy a heaping bowl of pasta.
Toss some asparagus spears into a food processor with tons of grated parmesan cheese, olive oil, lemon zest, chopped garlic, salt, pepper, and pine nuts if you prefer.
Pulse until it reaches that perfect pesto consistency, and toss it with your favorite pasta along with some more olive oil if desired.
Asparagus Quiche
This is a great way to use up some leftover cooked asparagus in the fridge.
This can be used as a main dish or side dish for any breakfast or brunch gathering.
Set the oven to 375° and spread out pie crust over a 9 inch pie dish.
In a medium saucepan, toss in some diced sweet onions and asparagus with some salt and pepper. Cook until asparagus is warm and onions are translucent.
In a medium bowl, whisk together 4 eggs, a splash of cream, salt, pepper, and cheese of your choice.
Spread asparagus and onion mixture over the bottom of the pie crust. Pour eggs over the top and top with more cheese.
Cooking time is 45 minutes or until quiche is set.
Asparagus and Goat Cheese Tartine
A tartine may sound fancy, but really it's just an open faced sandwich.
Toast up some bread of your choice and add some olive oil to it. Top with leftover asparagus, goat cheese, and pickled onions if you prefer.
Top with whatever seasonings you prefer. I personally love everything but the bagel seasoning.
Asparagus and Bacon Tartine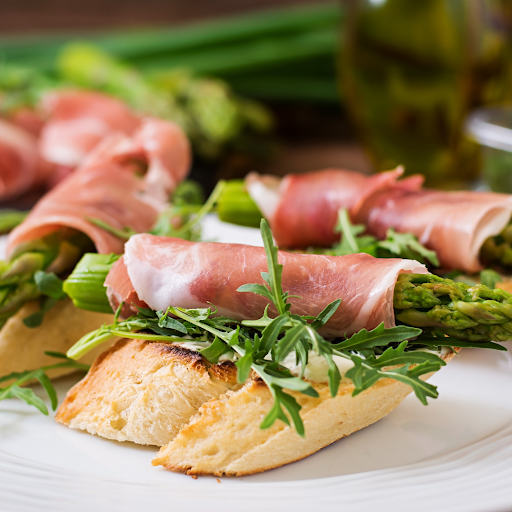 Just like what we said above!
This is the perfect breakfast option for when you're running out the door in the morning.
Like we did above, brush toast of choice with olive oil, and rub with garlic clove if you'd like. Top with leftover asparagus, crumbled smoky bacon, and fresh herbs.
If you're really feeling adventurous, top with shredded cheddar cheese and put in the broiler for 1-2 minutes or the cheese is melted and golden brown.
Asparagus Toast With Poached Eggs
This is another great breakfast that you're sure to love.
Toast up bread of your choice (for this one, I prefer to use an english muffin.
While bread is toasting, perfectly poach two eggs. Make a whirlpool in boiling water, add a dash of vinegar, turn off the heat, and add the eggs to the middle of the whirlpool. Cook for 2-3 minutes.
Take the asparagus out of the fridge, and heat it up if you'd like. Personally, I enjoy this dish with cold asparagus. Chop it up.
Top english muffins with butter, asparagus, and poached eggs.
You can also add Canadian bacon if you prefer.
Other Recipes For Leftovers: