Maybe it's the warmer weather approaching, or maybe there's something in the air.
I don't know what it is.
But as soon as springtime rolls around, all of my hopes, dreams, wants and wishes lie within a heaping bowl of dressed pasta.
It's seriously the perfect side dish for any summer BBQ or those hot summer days.
I feel like pasta salad gets a bad rap at times.
A lot of people think of it as unhealthy, because, well, pasta.
But think about it.
It's so easy to combine all of your daily values of vegetables in one bowl, the fresh veggies are what make the pasta salad.
If you make your own dressing rather than use a store bought one, there's less sodium, sugar, and overall calories involved too.
In my opinion, eating a pasta salad is no different than eating a sandwich that's smothered in veggies, or a cold salad piled high with croutons. To me, it's as healthy as it can be, as long as you do it as the Italians would and add tons of vegetables to the bowl.
Plus, most of the time when you're making pasta salad, it'll be a very easy recipe that you're using. It'll be done in no time.
There are a few tricks to making the perfect zesty Italian pasta salad recipe, and I'll go over them here.

Tip 1: Use the best vegetables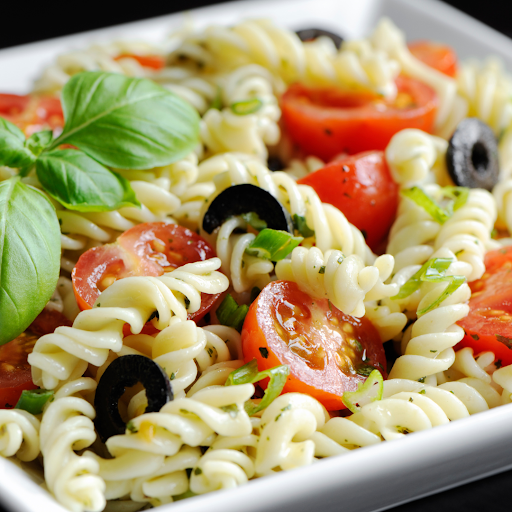 This might sound like a no brainer, but you'd be surprised by the things that some people are tossing into their pasta salad recipes.
When making my authentic Italian pasta salad, I like to use vegetables like tomatoes, cucumbers, celery, artichoke hearts, black olives, red onions, roasted red peppers, and anything else along those lines.
Why?
The flavor!
Think about it.
Those vegetables are all perfectly delicious on their own, and will add a whole other dimension to your perfect pasta salad.
Tip 2: Use good pasta shapes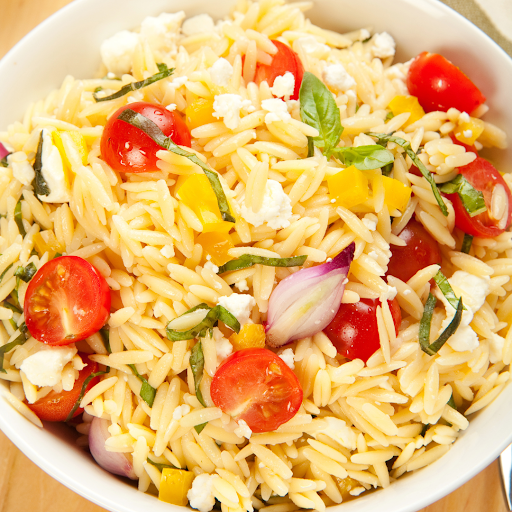 For the sake of demonstrating, we used rigatoni when making this video.
But in all actuality, there are so many better shapes that you can be using, the type of pasta in your dish can truly make or break a flavorful pasta salad.
When I'm making pasta salad, I love to use an orzo.
I find that the tiny slivers of pasta presented in this shape hold to the dressing nicely and combine with all of the other ingredients well.
With orzo, it's easy to get a "bite of everything" as you're eating this, too.
Rotini pasta, macaroni, ditalini, or even pastena are also all great options as well.
Tip 3: The seasoning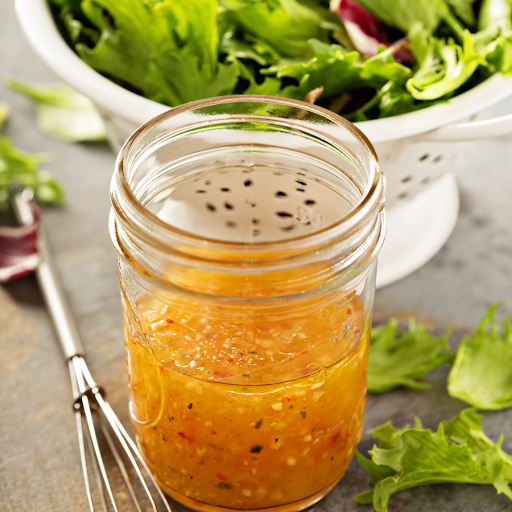 The key to a good pasta salad is the seasoning.
Trust me.
You can have a bowl full of beautiful vegetables, but no seasoning and it'll taste extremely bland.
You want to make sure you're using at least a teaspoon of salt with every step.
Veggies added? Salt.
Pasta added? Salt.
Dressing in the bowl? Salt.
It won't taste salty, it'll taste seasoned.
A lack of salt will make for a lack of flavor.
Of course, this is in addition to the other seasonings necessary, too. We like to use an Italian red wine vinaigrette recipe, oregano, crushed red pepper flakes, cracked black pepper, and more.
Tip 4: The cheese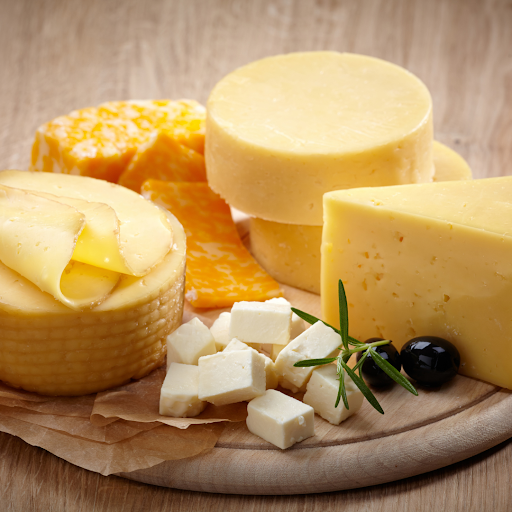 This might be a bit of a controversial take.
But I believe that the sharper and more pungent and present the cheese, the better the pasta salad will taste.
My reasoning?
The depth of flavor contrasts so well with the pasta.
Think about it:
Pasta as a whole is typically blander and unseasoned, the only fix for this is salted pasta water.
By including a cheese with less flavor, like mozzarella, gouda, or parmesan cheese or something else along those lines, you're making the pasta salad a little more bland one step at a time.
Try using sharp provolone cheese, feta cheese, or something else along these lines.
My only exception for this rule?
A zesty pasta salad.
Typically with these, the dressing has enough flavor and zest to compliment both nicely.
If you're going the mozzarella Italian dressing route like we did, just generously salt the pasta water. It'll make all of the difference.
Print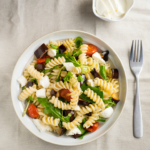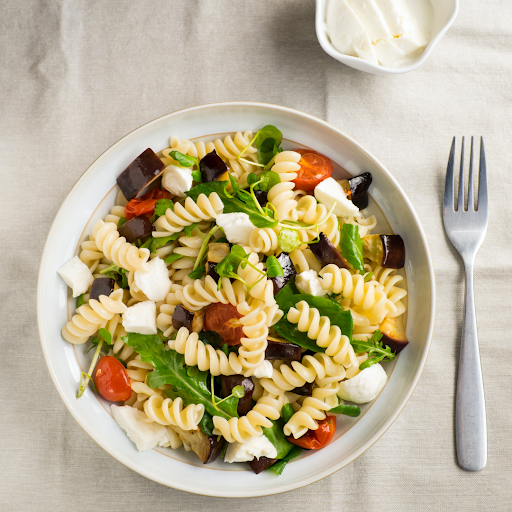 Zesty Italian Pasta Salad Recipe
---
Author:

Total Time:

45 Minutes
1

lb pasta of your choice

½

cucumber, chopped

½ cup

roasted red bell peppers, chopped

½ cup

arugula, chopped

½ cup

olives, chopped

½

tomato or

½ cup

of chopped cherry tomatoes or grape tomatoes, chopped

½

–

1

cup mozzarella cheese, diced into cubes OR fresh mozzarella balls OR fresh mozzarella pearls

½

red onion, chopped

½

of a chicken breast, breaded and fried (optional)

1 cup red wine vinaigrette dressing

or any other zesty Italian salad dressing

2 tsp

salt

1 tsp

black pepper

1 tsp

oregano
---
Bring a large pot of generously salted cold water to a boil. Add pasta and cook until al dente or according to package directions. Once done, toss with olive oil and let chill in the fridge for a minimum of 30 minutes.

While the pasta is set aside, begin to chop all of your fresh vegetables, chicken and cheese into small pieces. The finer the chop, the better the taste!

Once pasta is cooled completely, combine everything into a large bowl, along with the homemade zesty Italian dressing and seasoning. Mix well.

Serve this easy pasta salad immediately, right out of the large mixing bowl.

Store in an airtight container in the fridge. The best pasta salad typically lasts in the fridge for up to 5 days