What do you do when you are stuck with a bunch of leftover ham?
That sounds like a weird question, but if you've stumbled upon this article you know exactly what I mean.  You probably have a bunch of holiday ham in the fridge that you don't know what to do with. 
When you cook ham, you never finish it.  I'm not talking about when you make a few ham slices with your eggs in the morning.  I'm talking about times when you cook a whole ham during the holiday season or for a Sunday dinner.
For some reason, when people buy a ham at the grocery store they always get one that is way too big.  Nobody likes looking at a small ham on the dinner table. What kind of holiday feast would that be?
I'm talking about the honey-baked ham, spiral-sliced ham or big country hams.  These come already cooked and you just need to heat them up in a baking dish without drying them out.  Too much moisture loss can ruin a fully cooked ham.  
They almost always come with cooking instructions.  They are hard to mess up if you follow the recommended cooking time.
A big juicy ham should never go to waste.  If you don't finish it at dinner, there are a lot of great dishes to make with the leftovers.  
You should get creative with your ham.  That's what makes life fun.  What's so fun about heating up the ham in the microwave covered in a damp paper towel?  That's what I read on some other websites.  It sounds pretty boring to me.  
There are so many different ways to use up that leftover ham in your fridge. I did a little research on this topic trying to find the best way to reheat the ham. I found so many awesome recipes to share that I can't pinpoint the best one. 
Italian Inspired Ways to Reheat Leftover Ham
This is a list of some awesome creations that you can make with your leftover ham.  These recipes are meant to me made with a pre-cooked ham that only requires reheating.  You can use bone-in hams or boneless ham.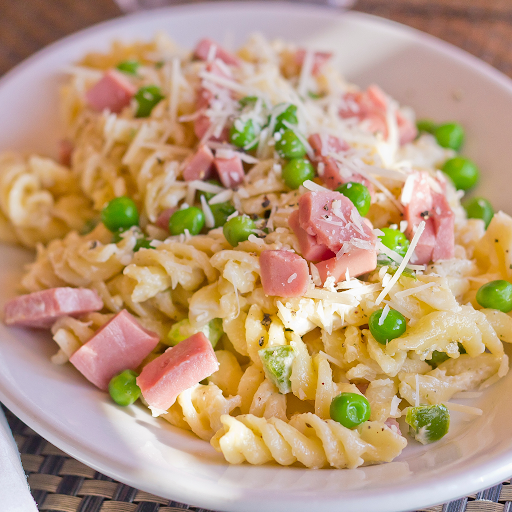 1. Pasta with Peas and Ham in a Cream Sauce
With a few simple steps you can whip up a quick meal that's just as good as the best Italian restaurant in town.
2. Eggplant Parmesan with Ham and Hard boiled Eggs
I had this dish when I was in Sicily.  It was awesome.  You just make the eggplant parm like you usually do and put in the ham slices in a single layer before you bake it.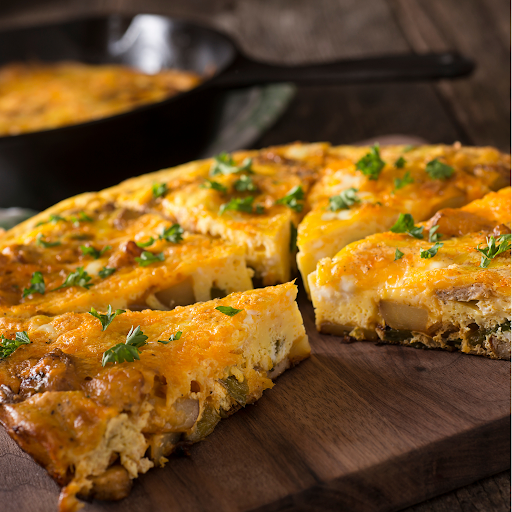 3. Frittata with Ham and Potatoes
This is a really easy way to use up the ham.  It can all be done in one frying pan for easy cleanup.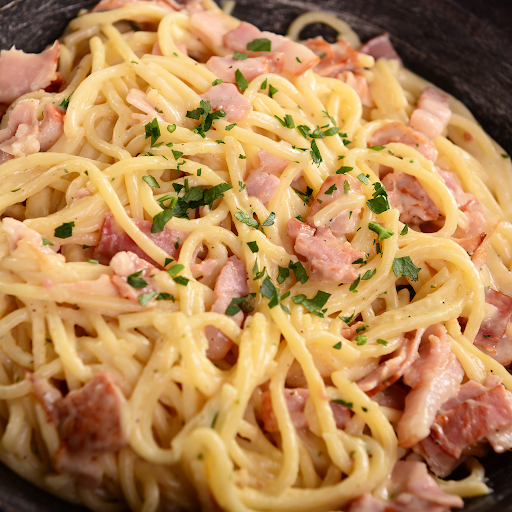 4. Spaghetti Carbonara with Ham
This is a spin on the authentic Carbonara that is usually made with guanciale.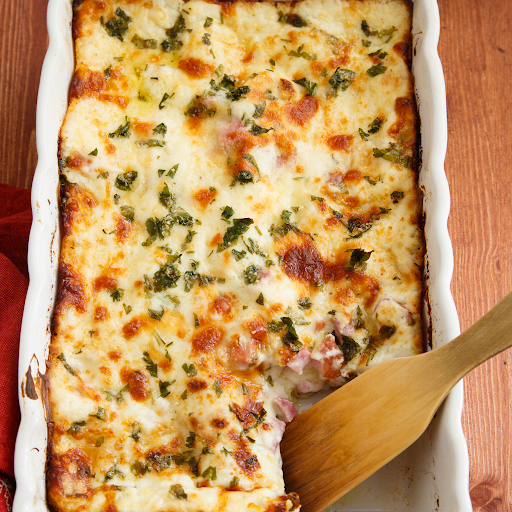 5. Lasagna with Ham and Broccoli Rabe
Layer the lasagna with slices of ham and garlicky roasted broccoli rabe. Thin slices are better for this recipe. 
6. Ham in Marsala
Take some thick slices of ham and saute cook them in a saute pan with leeks and Marsala sauce.  This is a great recipe from Lidia Bastianich.  The large pieces of ham really soak up the Marsala sauce to make a delicious dish. 
7. Rosette al Forno 
Rosette al Forno is an easy recipe made with sheets of pasta, ham slices and cheese cooked in a roasting pan.  Using thinner slices for this recipe is recommended. 
8. Pasta Fagioli with Ham
I usually use pancetta or prosciutto when I make pasta fagioli.  If you have leftover ham, cube it up and use it.  It makes a great soup.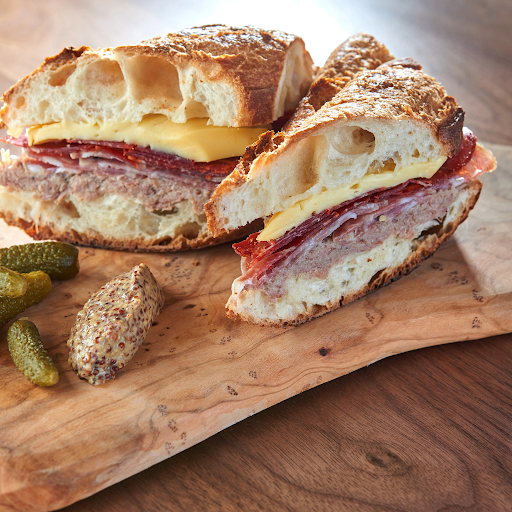 9. Panini
Italian style ham sandwiches that are pressed on a frying pan on low heat are a great way to use up leftover ham.  The cheese melts and the ham heats up beautifully.  I suggest using about a pound of ham for 3-4 people.  
10. Frittata di Pasta with Ham
Frittata di Pasta with Ham is a great way to use up leftover spaghetti and ham.  It's a common dish in Southern Italy.
11. Italian White Bean and Ham Soup
Italian White Bean and Ham Soup is a dish that is great when you use smoked ham. 
How to Reheat Ham FAQs
How should I store the leftover ham?
You can put the whole ham in a large tray and cover it with aluminum foil and store it in the fridge for a few days.  You can also slice it up, wrap the slices in plastic wrap and store it in the freezer.  If you have a spiral cut ham I suggest cutting the slices off of the ham bone before wrapping it up. 
Do I have to reheat the ham before I eat the leftovers?
No.  Hot ham is not necessary. Cold ham or room temperature ham is fine to eat.  Make some ham sandwiches with it.  When using precooked ham it is safe to eat cold.
How long does ham last in the fridge?
According to the USDA a spiral ham will last in the fridge 3-5 days.  This will be the same for any pre-cooked ham.