Who doesn't love a big plate of spaghetti and meatballs?  It's the classic Italian-American dish that has been served in restaurants and homes forever.  It's comfort food at its finest and it deserves a good glass of wine to go with it. 
When I close my eyes and think about this classic dish in my head, I envision it sitting on a red and white checkered table cloth with a bottle of Chianti in a fiasco bottle next to it.  You know…the bottles that are covered in wicker.
The truth is, there are a lot of different wines out there that could be considered the perfect match for the classic spaghetti and meatballs.
When considering what wine you want to drink with spaghetti and meatballs you have to think about the ingredients involved.  We're talking about ground beef and red sauce for the most part.  There's also going to be some olive oil, parmesan cheese and garlic involved.  Maybe even some fresh basil.
There are a lot of different meatball recipes out there, but for this article we are referring to Italian meatballs in tomato sauce. 
Let's take a look at some wines that will go best with spaghetti and meatballs.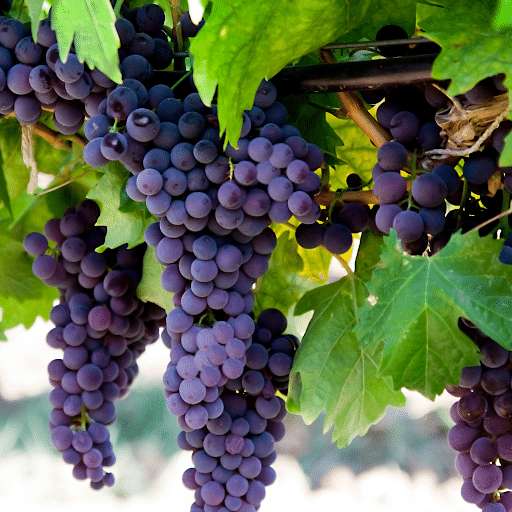 Chianti
This is a favorite of Italian red wine lovers. It's the most common wine associated with Italian cuisine. Chianti is a red wine produced in the Chianti region of Tuscany. 
It is made mostly with Sangiovese grapes. Chianti Classico are premium versions of the Chianti wine and have a high tannin content as well as high acidity. Chianti is a good match for rich tomato-based sauces.  The ground beef in the meatballs will flavor the sauce making it a good match for Chianti. 
Cabernet Sauvignon
Cabernet Sauvignon is a red grape that is grown in many parts of the world. It has flavors similar to black currant and black cherry. This wine is good with fresh tomato sauce.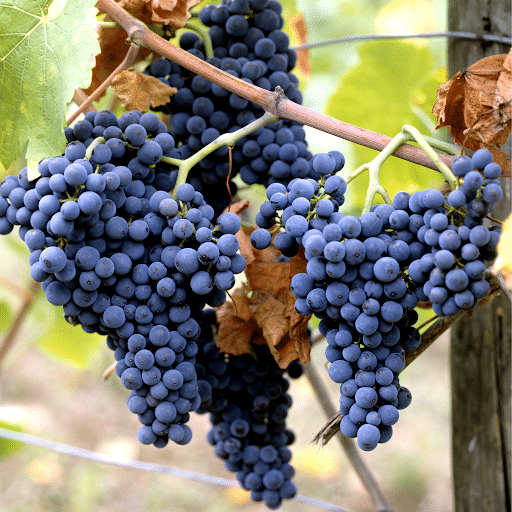 Merlot
A merlot is a red wine that can be paired with so many different types of food. You can enjoy a glass with a meaty lasagna or a sausage cacciatore. This is one of the best red wines to buy when you aren't really sure what to get. The flavor profile allows you to drink it with dishes that would also go with Cabernet Sauvignon or Pinot Noir. A full-bodied Merlot has hints of plum and blackberry with moderate tannins. 
Merlot is a natural fit with spaghetti and meatballs.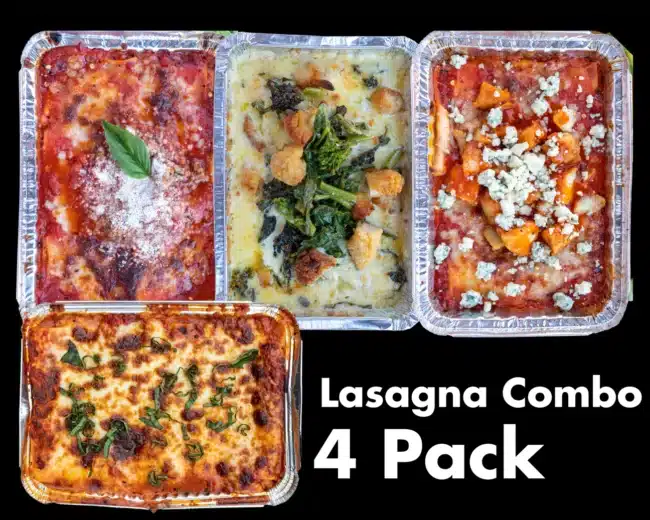 Cabernet Franc
Cabernet Franc is a red wine that is often blended with Cabernet Sauvignon. It has a hint of berries and medium to high acidity. It pairs well with meatballs in tomato sauce.
Pinot Noir
This is a red wine with medium acidity. It is a light bodied wine and is sometimes said to have a hint of mushrooms. It's actually a very good wine to pair with spicy meatballs.
Nero d'Avola
This red wine is a big deal in Sicily and is becoming pretty popular in the United States. It's a great choice if you usually order Cabernet Sauvignon and want to try something new. It has some fruity flavors like black cherry and plum. It has medium to high tannins and acidity. 

Barolo
This Italian wine is made from Nebbiolo grapes. This red wine is very high in acid and tannins.  This means it pairs well with meaty dishes like meatballs and Marinara sauce.
Montepulciano d'Abruzzo
This is a classic red wine from the Abruzzo region.  It's made with Montepulciano grapes.  It's a well rounded wine that pairs well with hearty beef dishes like meatballs and Bolognese sauce. 
Barbera
This is one of the most popular Italian reds from Piedmont.  It has a juicy acidity and notes of black cherry. It goes well with fatty meat dishes which are a good match for the high acidity in the wine. 
Rosso di Montalcino
Similar to Chiant, Rosso di Montalcino is made with Sangiovese grapes.  It can be served with spicy pasta dishes and most tomato sauces. 
Amarone
Amarone is a full-bodied red wine.  It is dry and sometimes considered syrupy.  It is best served with rich, meaty stews and game.  This is why it does go well with beef meatballs in a rich tomato sauce. 
Zinfandel
If you decide to go with full-bodied reds, a Zinfandel is a good option.  It's a bold and tannic wine that will compliment a rich meaty dish. 
Sauvignon Blanc
Sauvignon blanc is a white wine with grassy notes and citrus flavors.  It can be served with spaghetti dishes with light sauces and spicy foods.  So if your meatballs are spicy, open a bottle of sauvignon blanc.
Pinot Grigio
Pinot grigio is a dry white wine with a lot of acidity.  It's the type of wine you want served cold on a really hot day. It can be served with spaghetti and meatballs made with a light tomato sauce.  
Chardonnay
If you are going to serve Chardonnay with spaghetti and meatballs make sure it's oaked.  An Oaked chardonnay is a full-bodied wine that goes well with rich meats and sauces. 
A simple rule of thumb is to serve red wines at room temperature and white wines slightly chilled.  But rules are made to be broken.  Sometimes I put ice cubes in my red wine when it's hot out.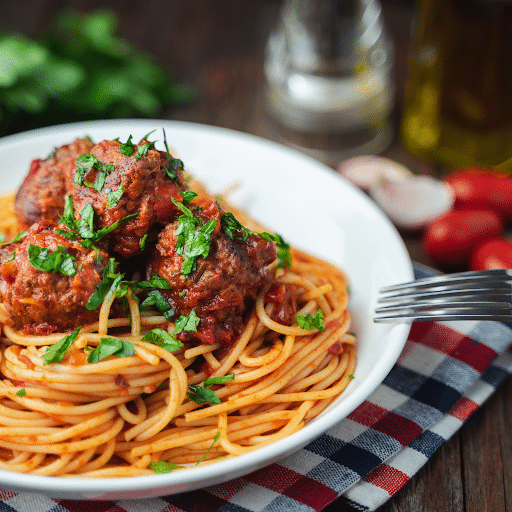 To be totally honest, there is no right wine or wrong wine when it comes to pairing food. The perfect wine pairing is to find a wine that you enjoy with your meal.  It's all about your personal preference. 
You should experiment with different types of wine to see what works for you.  Everyone's palate is different.  I like mixing it up.  Sometimes I'll go with a full bodied wine and other times I go with a light bodied wine.  It's fun to drink different wines with various pasta dishes to see what works. 
The moral of the story is to drink what you like.  Don't worry about choosing the wrong kind of wine because it doesn't really matter. 
Just pour yourself a tall glass of wine and dig into a big plate full of spaghetti and meatballs.