If you haven't heard of an air fryer by now, I'm sorry to say but you have been living under a rock.
The convection oven that rocked the world back in 2019 is still going strong among cooking trends, and has no signs of slowing down any time soon.
To be honest, it took me a little bit to buy one for myself.
My old roommate has one, so I got used to trying out new air-fryer recipes by using hers. We made everything from fried pickles, to sweet potato fries, to even roast chicken thighs.
When I moved in with my fiancé, I knew that this was one thing that I had to have.
We set out and bought a nice, upscale air fryer on Amazon Prime day, and the rest was history.
Now, I cook everything in my air fryer.
I opt to use it more than my regular oven, making everything from fish to pizza to even pumpkin bread in it.
It's so extremely versatile, and is probably my favorite kitchen appliance.
What is an Air Fryer?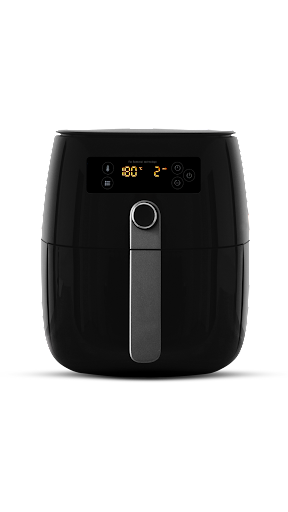 An air fryer blasts hot air at your food, working kind of like a convection oven. At every angle, hot air will blast at your food, making sure it crisps up under the heat of the oven.
Making sure you're not crowding anything, you start by placing your food in your air fryer basket.
Then, you turn it on, and wait.
That's literally it. That's all you need to do.
No need for cooking spray, hot oil, butter, or anything else that a traditional deep fryer may call for you to use.
All you need is a regular old air fryer and something delicious that needs cooking.
What Can You Make in an Air Fryer?
You can make just about anything in your air fryer.
Lucky for you, we compiled a list of our favorite air-fryer recipes, for you to try back at home.
Let us know if you try any of these, or have any recipes that you recommend us trying to make for ourselves!
8 Mouth-Watering Air-Fryer Recipes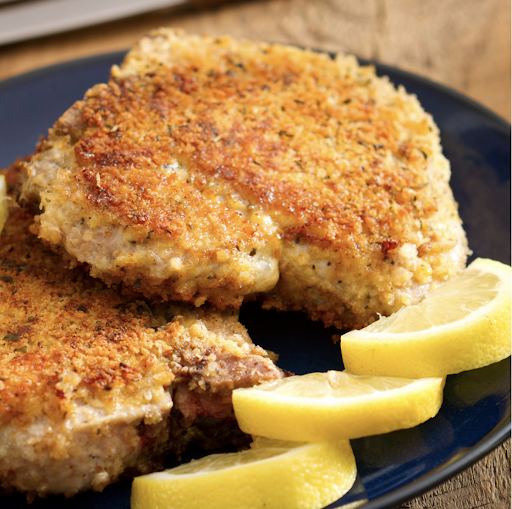 While this baked parmesan cod recipe is typically made in the oven, in the summer, I often opt to make it in the air fryer.
It'll make it crispy and keep the integrity of the breadcrumbs.
Best of all, it's much healthier than baking it on a cookie sheet with some olive oil.
Give it a try in your air fryer today!
I'll tell you, there's nothing like coming home after a long day and having a delicious snack waiting for you.
Lucky for you, these garlic parmesan pizza bites are super easy to make and take up practically no time.
Just toss them in your air fryer, make your garlic parm mixture while they're cooking, and once they're out, combine all of the ingredients.
This is one of those snacks that taste so fancy, but are just so simple in nature. Give it a try today!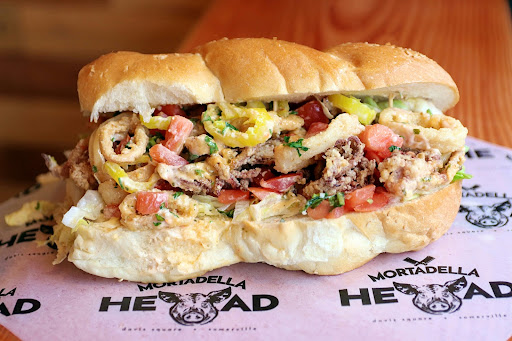 I bet you've never thought about making your calamari in the air fryer.
Look, sometimes you just want fried calamari without the unhealthiness of the deep fryer and oil.
This is where this air fryer calamari recipe comes in.
It's crunchy, delicious, and so so so much better for you.
Once you start making it this way, you won't be able to stop. Your tastebuds (and your waistline) will thank you.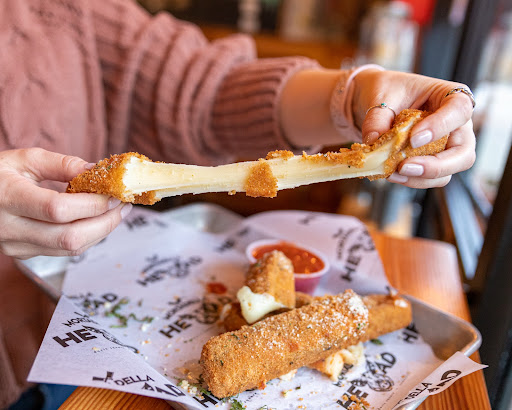 My favorite thing about these air fryer mozzarella sticks is that this air-fryer recipe is good for both homemade AND frozen store bought mozzarella sticks.
Feeling fancy? Try your hand at making these big fat homemade mozzarella sticks, but popping them into the air fryer.
Want to serve a crowd but not put in a ton of effort? Frozen mozzarella sticks work just as well with this recipe.
You can also freeze restaurant bought mozzarella sticks and pop them back into the air fryer when you're ready to finish them for the same exact quality as when they initially came out of the deep fryer.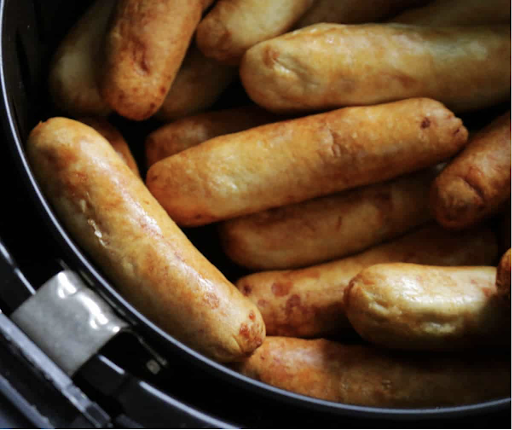 I know, I know. Why would you air fry sausage instead of baking it?
But have you ever even experienced air fryer sausage?
It's crispy, delicious, and tender.
You can air fry them as whole sausage links, or cut them up into little pieces and fry them individually.
Either way, you can't go wrong with this air-fryer recipe!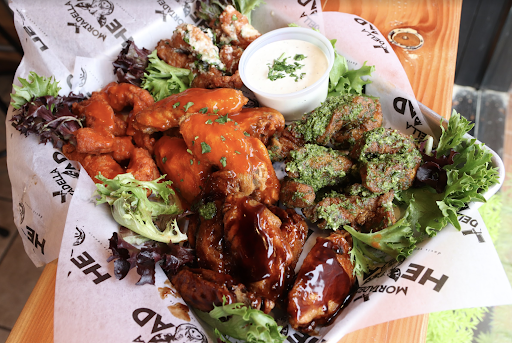 In my opinion, this is without a doubt the best way to make crispy wings at home.
Instead of baking them on an oven sheet for a million years waiting for them to get the right amount of crispy, by putting them straight into the air fryer, they'll crisp up better than they ever would in the oven and take so much less time to cook.
You can make these buffalo style, BBQ style, or even just make plain old regular Italian wings.
Regardless of how you like them, this method works like a charm every time.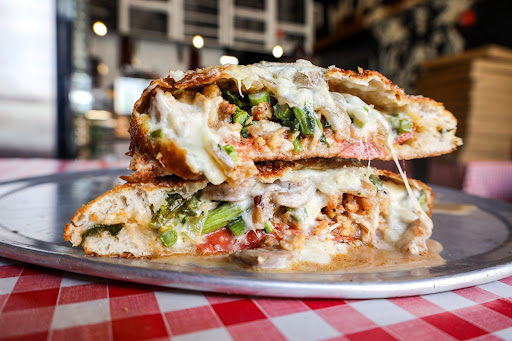 Similar to the mozzarella sticks recipe, this air fryer stromboli recipe is good for any kind of stromboli.
Whether it be store bought, homemade, or leftover restaurant ordered stromboli, the best way to bake it is in the air fryer.
It'll heat everything up evenly, just as a pizza oven would, and provide your dish with the perfect amount of crispy and crunchiness.
In 2023, we aren't using our microwave oven for recipes containing pizza dough anymore.
Stick it right in the air fryer, and thank me later.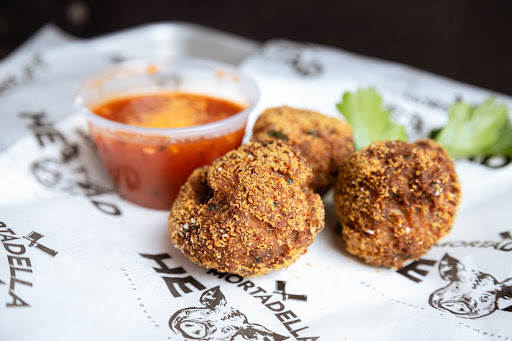 Last but not least, is this crunchy fried meatball air-fryer recipe.
Look, nothing will beat a fried meatball in a skillet with some olive oil.
Nothing.
It's a classic Italian American staple, and something that even my great grandmother used to make.
But cooking these in your air fryer is most definitely the second best way to prepare these.
They keep their perfect circular shape, remain nice and moist, and are nice and crunchy on the outside.
If you want, try rolling them around in some egg wash and breadcrumbs before air frying. The breadcrumbs will add a whole new dimension to the meatballs that you never knew existed.
If you try any of these mouth-watering air-fryer recipes, let me know what you think in the comments section!