I always try to cook a fish based meal at least once a week.
Fish recipes are some of my favorites, especially when frozen fish fillets are on sale at my local supermarket. It's so extremely versatile, and whether it's salmon, shrimp, or mahi mahi, I love all of it.
Another reason why I love fish recipes so much is because they're so incredibly easy. You can cook them in an air fryer, in the oven on a sheet pan, or in a frying pan, which makes it perfect for busy weeknights.
That's also why I love this baked parmesan-crusted cod recipe.
A lot of people have been asking lately, "what's your favorite baked cod dish?"
I would be lying if I said anything other than this recipe.
It's so incredibly easy. All you need is a few simple ingredients and 20-25 minutes to get the good stuff on your table.
This is a fool proof recipe, and has a five star rating among my family.
Here's how I make it!
You'll Need: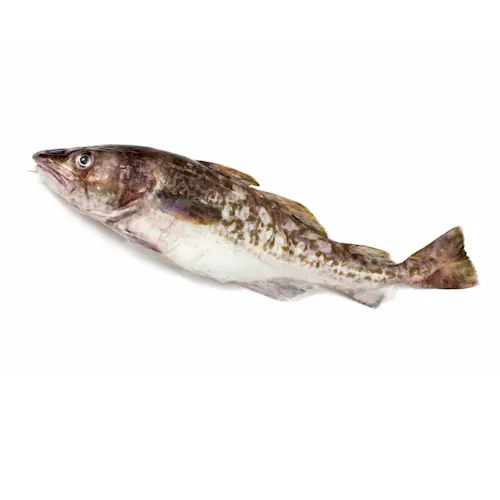 Dry cod fillets: This mild white fish is the perfect contender for this recipe. It's a flaky white fish that'll taste good no matter how it's prepared.
Parmesan cheese: Any kind of cheese will do, but I recommend using a high quality parmesan for this one. You can even grate it yourself off of the rind.
Panko breadcrumbs: This is to compliment the parmesan for the breading.
Garlic powder, onion powder, salt, pepper, crushed red pepper, sweet paprika: This is what you will be seasoning the breading with.
Flour: It's always a good idea to begin the breading process by dredging the fresh cod in some all purpose flour.
Beaten eggs: This will be the second step of the breading process, ensuring that the parmesan breading sticks directly to the fish.
Directions: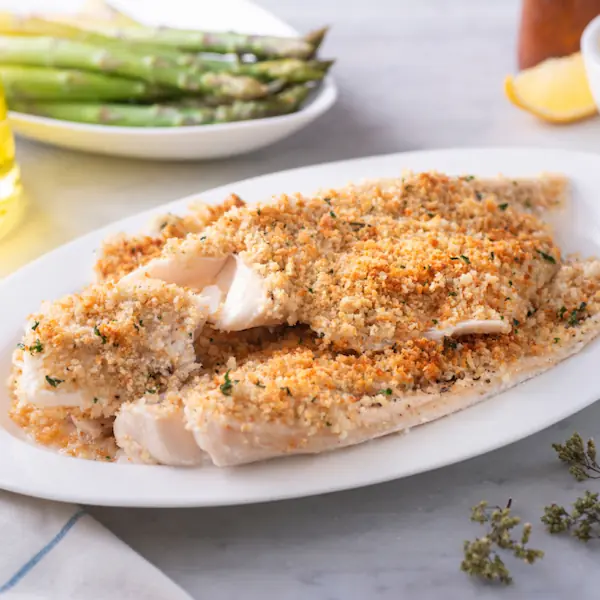 Preheat the oven to 420° and line a baking sheet with aluminum foil or parchment paper. Drizzle with a little olive oil, cooking spray, or melted butter.
Pour the Panko breadcrumbs, seasoning, and parmesan into a large bowl, and mix thoroughly to combine.
Beat your eggs in a small bowl with a fork and season with salt and pepper.
Dredge the cod filets in flour, then submerge into the egg wash. Finally, place fillets into the bread crumb mixture, and make sure the cod fish is thoroughly coated in the parmesan Panko crust.
Place the parmesan crusted cod onto the baking sheet, and cook for 10-12 minutes, or until the top of the fish is golden brown. Squeeze some fresh lemon juice over the top of each fillet, and serve the parmesan baked cod right away.
FAQs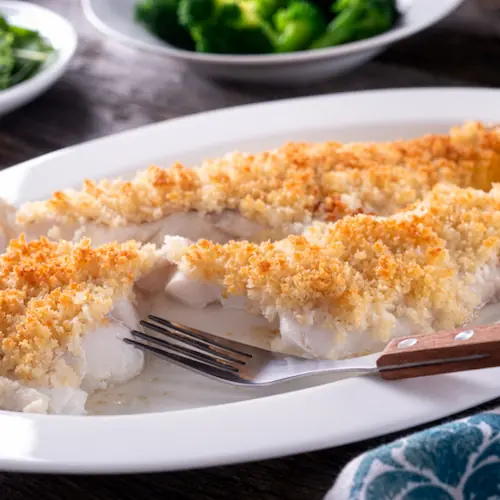 Q: How can I be sure that my fish is done?
A: Cod is naturally a flaky fish, so when you take a fork to the top of each fillet, the fish should flake fairly easily. If it doesn't it's usually a pretty good sign that it needs a few more minutes.
Q: How should I store my parmesan crusted baked cod?
A: You can put this in the refrigerator in an airtight container for up to five days. This also freezes extremely well. By using an airtight container or a freezer bag, your parmesan crusted cod can last for up to three months in the freezer.
Q: Could I make this in the toaster oven or air fryer?
A: You absolutely can! In fact, sometimes over the summer that's exactly how I prefer to bake this dish. Bake this as is with the "bake" setting on your air fryer or toaster oven.
What To Serve With This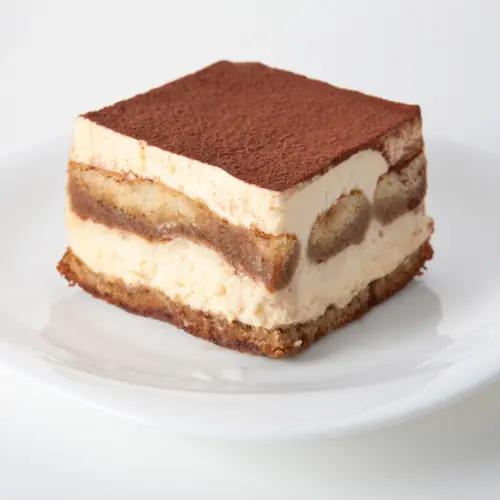 Wine: My general rule of thumb for seafood is that white wine is the way to go. Try this with a chilled glass of Pinot Grigio.
Appetizer: This would be wonderful with some bacon wrapped scallops, as can be found at the bottom of this article.
Side: You can really never go wrong with some Italian sauteed spinach.
Print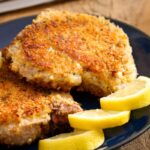 Easy Baked Parmesan Cod Recipe
---
Author:

Total Time:

25 minutes

Yield:

4

1

x
1 package dry cod fillets

1 cup parmesan cheese

2 cups panko breadcrumbs

1 tsp garlic powder

1 tsp onion powder

2 tsp salt

2 tsp pepper

1 tsp crushed red pepper

1 tsp sweet paprika

1 cup flour

3 eggs, beaten
---
Preheat the oven to 420° F


Line a baking sheet with aluminum foil and drizzle with olive oil

Pour the Panko breadcrumbs, seasoning, and parmesan into a large bowl. Mix thoroughly to combine

Beat eggs in a small bowl with a fork and season with salt and pepper

Dredge the fish in flour, in the egg wash

Place fillets into the bread crumb mixture, making sure fish is thoroughly coated

Cook for 10-12 minutes, or until the top of the fish is golden brown

Squeeze some fresh lemon juice over the top and serve
Prep Time:

15

Cook Time:

10

Category:

Seafood

Method:

Cooked

Cuisine:

Italian
Keywords: parmesan baked cod recipe