As you may know by now, we are the pros at experimenting with the air fryer.
And 9 times out of 10, it comes out wonderfully. (Except for the time I tried to make fried pickles. Those sucked)
So it really came as no surprise when I bought a whole bunch of calamari rings and put them to the test that they were delicious.
And believe it or not, I didn't feel totally awful after eating them, either.
Because these ones require hardly any extra oil, and zero deep frying.
The way the air fryer works, as I explained in an earlier article, is like a convection oven.
Hot air surrounds every angle of your ingredients providing you with maximum crunch for a minimal amount of effort.
So though you may not want to throw out your deep fryer just yet, you can put it toward the back of the shelf; for this recipe, at least.
What makes this so special
As I said earlier, the lack of oil used to make these guys changes your calamari game.
I'm talking about restaurant quality food without all the bad stuff.
Doesn't that sound incredible?
Now, you can cook these in your air fryer with frozen calamari rings purchased from the grocery store, and save yourself a ton of time.
But trust me, you're going to want to do this yourself, from scratch.
It's just that easy!
All it takes is an extremely light breading process, a relatively fast cooking time, and a few ingredients that you most likely have on hand.
This is one of my favorite appetizers that I've ever made in the air fryer oven, and I guarantee it'll be one of yours, too.
In fact, this is one of my favorite calamari recipes, period.
Serve this with some cocktail sauce to your guests as some side dishes to your entree, pick at this at 2am in your fridge light. Whatever – just make it the way listed below.
Let's cook up some crispy calamari!
What Do I Need To Make This?
Calamari Rings: You can buy these squid rings from the grocery store, fresh from the seafood counter. Key word here is fresh – if you're going to do this, do it right!
Flour: Some all purpose flour will do the trick perfectly. It'll be just like normal breading!
Eggs: You'll want to whisk 3 or 4 large eggs to make the egg wash with. Make sure you season it well with salt and black pepper!
Breadcrumbs: You can use panko breadcrumbs or regular breadcrumbs, whichever you prefer.
Fresh Parsley: Some of this from a jar works fine, too, but it'll taste much better fresh.
Cocktail Sauce: Okay, so this isn't as much of an essential ingredient, but to me there is no better way to eat these guys than slathered in cocktail sauce. You can buy some of this right from the grocery store!
Start by whisking your eggs in a shallow bowl with some salt, black pepper, and crushed red pepper flakes if you like.
Put some flour in a large bowl, and season it really well with salt, pepper, and garlic powder or onion powder if you want. Sometimes, I like to toss a tiny bit of old bay seasoning into the flour. Give it a shot if you have this lying around your house! It'll give your calamari a nice little "kick."
Put some breadcrumbs in another bowl, and season those too. Use salt, pepper, and some freshly chopped parsley. Trust me, this will be a game changer.
Preheat your air fryer to 400°, and begin to bread each of the fresh calamari rings; dipping them first in flour, then the egg wash, and finally, the breadcrumbs.
Spread the fried calamari pieces across the bottom of the air fryer basket, making sure that none of the pieces overlap. Spray with nonstick cooking spray and fry until golden brown (about 3-4 minutes).
Repeat the process as many times as necessary, frying the calamari pieces in small batches. Enjoy with some cocktail sauce!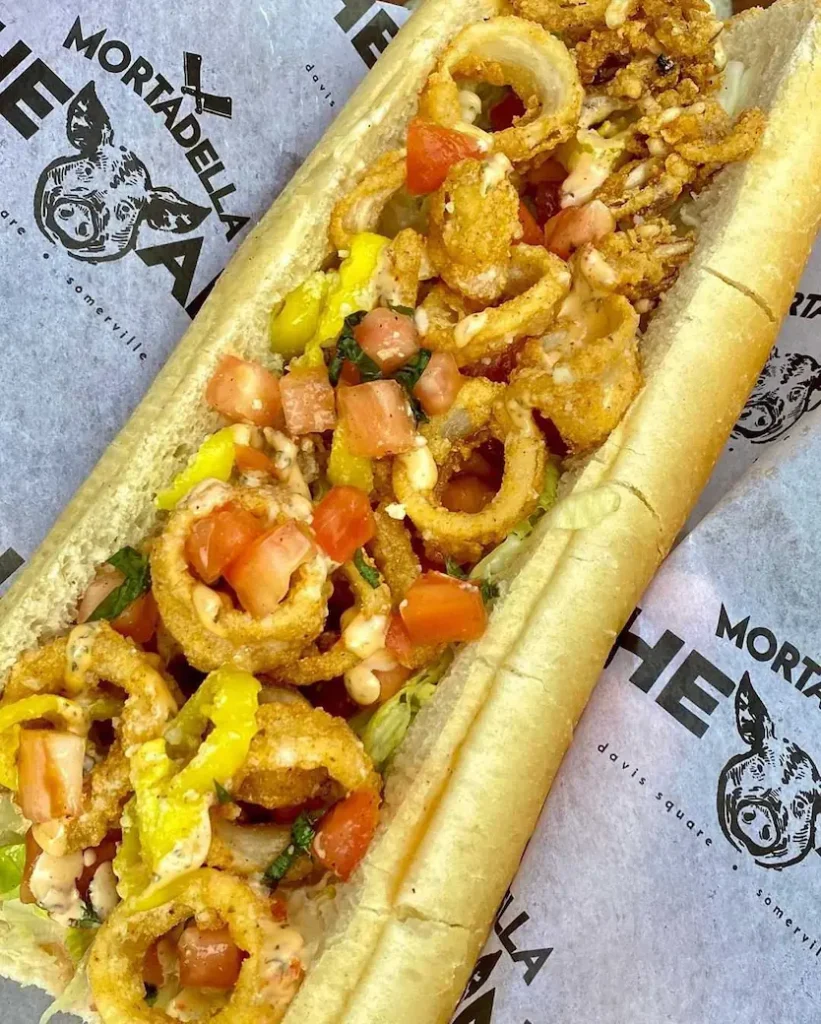 Q: How can I make this more time efficient?
A: Try doubling the amount of the flour, eggs, and breadcrumbs and coating multiple calamari rings in the breading at the same time. It might not be as neat as if you were to coat them individually, but it'll save you tons of time.
Q: They came out soggy. What should I be doing differently?
A: Try frying these using high heat (think 500°+) and/or frying them for longer. Also, it's important to make sure you're not using too much nonstick cooking spray; just a very light amount.
Q: Can I freeze these?
A: You sure can! The best way to store these is in an airtight container or freezer bags. Just make sure that you don't let them defrost when you take them out again. Put them straight into the air fryer, and let it run for 2 cycles.
What to serve with fried calamari?
Drink: A nice sweet riesling would be delicious with this. If you don't have riesling, moscato would also be a wonderful option.
Appetizer: Serve this alongside some shrimp cocktail. The cold shrimp will contrast the fried calamari quite nicely.
Meal: If you're feeling bold and have leftover calamari, make a Po'Boy out of it! Serve the pieces on a toasted sub roll with remoulade sauce, garlic, pecorino Romano cheese, and banana peppers.
Print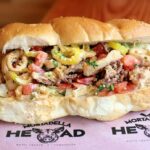 Air Fryer Calamari Recipe
---
Author:

Total Time:

40 minutes

Yield:

4

1

x
1 lb fresh calamari rings
3–4 large eggs, whisked
4 cups breadcrumbs
1 cup all-purpose flour
3 tsp salt
3 tsp black pepper
2 tsp fresh chopped parsley
1–2 tsp onion powder/garlic powder
1 tsp crushed red pepper flakes
1 tsp Old Bay seasoning
Cocktail sauce
Nonstick cooking spray
---
Preheat the air fryer to 400° F.

Whisk eggs and season with salt, pepper, and crushed red pepper flakes.

Put flour in a bowl and season with salt, pepper, garlic/onion powder, and Old Bay seasoning.

Season breadcrumbs in a bowl with salt, pepper, and fresh chopped parsley.

Pat calamari rings dry with paper towels

Begin to coat each of the calamari rings in the breading; starting with flour mixture, then egg mixture, and finally breadcrumbs. Repeat until thoroughly coated.

Put calamari rings at the bottom of the air fryer basket in a single layer, making sure none of them overlap. Fry until golden brown and crispy, about 3-4 minutes. Repeat as many times as necessary.
Prep Time:

15

Cook Time:

25

Method:

Air Fryer