Are you looking for a great recipe for homemade barbecue sauce? You've come to the right place.
I have an awesome recipe that I want to share with you. Whether it's your first time making your own sauce or you've been doing it for years, you'll love this delicious recipe.
We've had a few of our recipes featured on T.V. and this is one of them. Our mac and cheese recipe was on the Food Network with Guy Fieri and Diners, Drive-Ins and Dives. This recipe was on the Travel Channel's Food Paradise.
Having a great homemade bbq sauce recipe in your files is something everyone needs. It's even better when it's been on a national television show.
What I love about this recipe is that it's a great base for any type of sauce. You can easily turn it into a spicy sauce, a sweet sauce or add some smoky flavor if that's what you like.
In a few simple steps, you'll have a bbq sauce recipe that the whole family will love. Having your own sauce means that you can whip it up whenever you make pulled pork sandwiches, juicy pork chops or burgers.
It goes great with just about any pork recipe. I like to take a pork butt (a/k/a Boston Butt) or pork shoulder, hit it with a good dry rub and put it in the slow cooker. When a fatty cut of pork slow cooks in the best bbq sauce, the end result is going to make you happy.
Easy recipes like this have a long cooking time so the meat becomes tender and juicy. When you use the best bbq sauce it's even better.
I've tried a lot of bbq sauce over the years and I really think this is one of the best sauces I've tried.
The next time you want to spoil your taste buds, use this recipe.
HERE ARE THE KEY INGREDIENTS FOR OUR AWARD WINNING BBQ SAUCE
These bbq sauce ingredients are things you will be able to easily find at the grocery store. One of the best things about making a homemade bbq sauce is that if you don't have a particular ingredient on the list, it's still going to come out good.
Ketchup: This is an important part of the recipe because it adds a lot of sweetness and a rich tomato flavor. There are lots of different ketchup brands on the market like Heinze and Hunts. Use your favorite.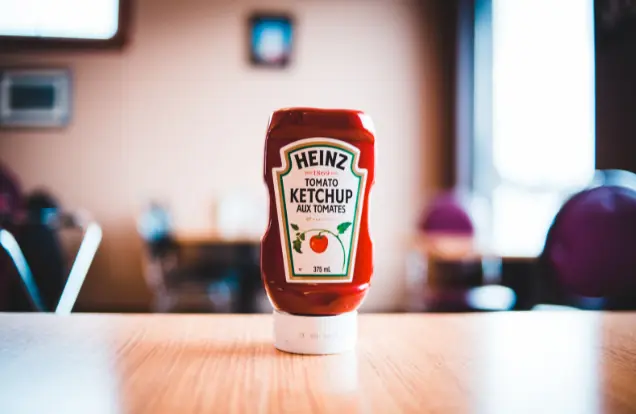 Apple Cider Vinegar: The apple cider vinegar in this recipe is going to make it tangy and add a little bit of sweetness from the apple. It's a vinegar that is not too sharp, but just sharp enough. It has a great fruity quality that compliments rich barbecued meats.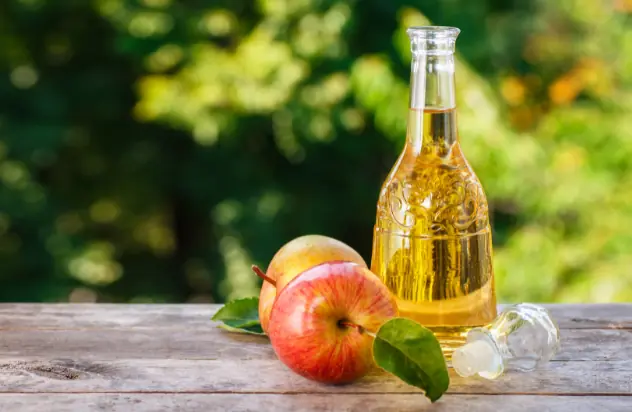 Worcestershire Sauce: This is an ingredient that shows up in a lot of recipes and you don't even know it's there. Worcestershire sauce is a condimented originally made from vinegar, anchovies and other flavorings that are fermented to create a unique umami like taste. It was invented in England during the early 1800s.
Brown Sugar: This recipe calls for brown sugar. Brown sugar usually contains some molasses and is stickier than your typical white sugar.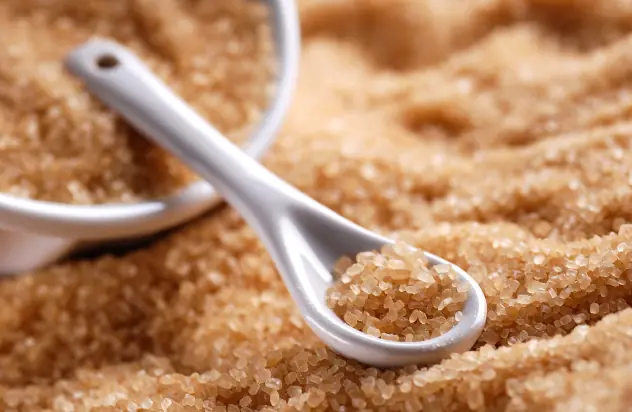 Yellow Mustard: This is regular old yellow mustard that you would put on a hot dog. It adds a nice tangy zip to the barbecue that you need. We'll be using mustard powder too, so stay tuned.
BBQ Seasoning: You can buy a premade BBQ seasoning or make your own. Making your own is really easy to do. You can make a bunch and store it in the cabinet to use as a dry rub for your grilled meats. I like to make a BBQ seasoning with smoked paprika, chili powder, garlic powder, onion powder, cayenne pepper, celery salt, dry mustard, salt and black pepper.


THIS IS HOW YOU MAKE OUR AWARD WINNING BBQ SAUCE
Let's make some homemade bbq sauce.
First you should make your BBQ seasoning. All you need to do is add all of your dry ingredients in a small bowl and mix them together. Once everything is thoroughly mixed, set it aside.
Now add all of your ingredients, including your BBQ rub, to a saucepan. Turn the stove on medium high heat and let the sauce come to a slow boil. Turn it down to low and allow the sauce to simmer for about 30 minutes.
It will turn a darker color and start to thicken up as it cooks.
When it's done cooking, let it come to room temperature, store it in an airtight container and leave it in the fridge.
Use it for ribs, pulled pork, burgers and chicken.
What are some good ways to use this sauce?
A good sauce like this is very versatile. There are a lot of easy meals you can make with this homemade bbq sauce.
Make pulled pork. You can cook it in a crock pot or large dutch oven. Add the sauce to the pot with some chicken stock and let it cook slowly for a long time until it falls apart.
Make pork chops or a pork tenderloin. Season them with the BBQ rub you just made and sear them in a frying pan on both sides. Place them in a roasting pan with some sliced apples and coat them in the BBQ sauce. Cover with aluminum foil and cook them in the oven until they are done, but still juicy.
If you have left overs, the next day you can take your meat and add it to an instant pot with potatoes and onions to make a great hash.
What other sauces can you make from this?
This BBQ sauce is a great base for so many other sauces. You just need to add a little of this or that and you will have a complete lineup of great sauces. Check out these great variations!
Our Pigferno sauce at Boston Burger Company gets rave reviews from the spicy sauce lovers. We add extra cayenne peppers, habaneros and jalapenos to bring in the heat!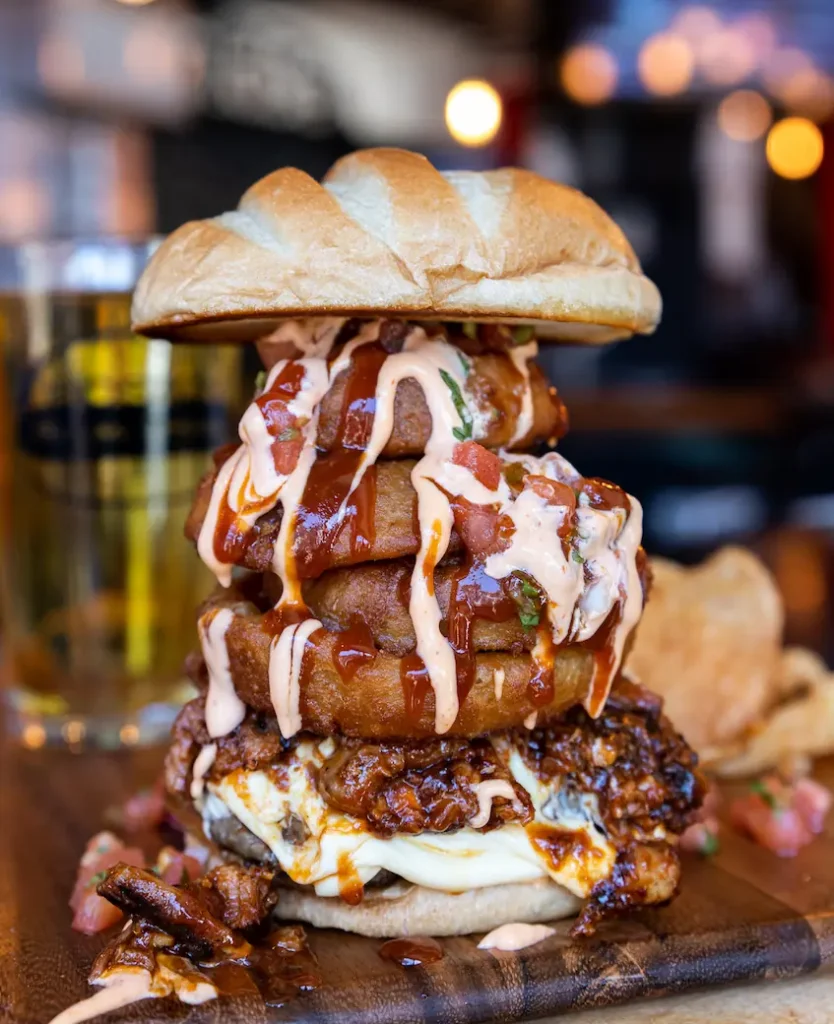 If you are going to be grilling some meat and you want to add a little bit of heat, this is the way to do it. Add some extra apple cider vinegar to the homemade BBQ sauce and whisk it up with some crushed red pepper flakes. Stand over the grill with a cold beer and start basting!
Ok. We already have some apple cider vinegar in the recipe, but if we want to turn this into a sauce that you'll find in North Carolina add some more vinegar and a little of your favorite hot sauce. It's great on a pulled pork sandwich.
Now if you want to do it like they do in South Carolina you can add some extra mustard to the sauce. Make a great barbecue chicken on the grill with a dusting of the spice rub and a slather of your new favorite mustard based BBQ sauce.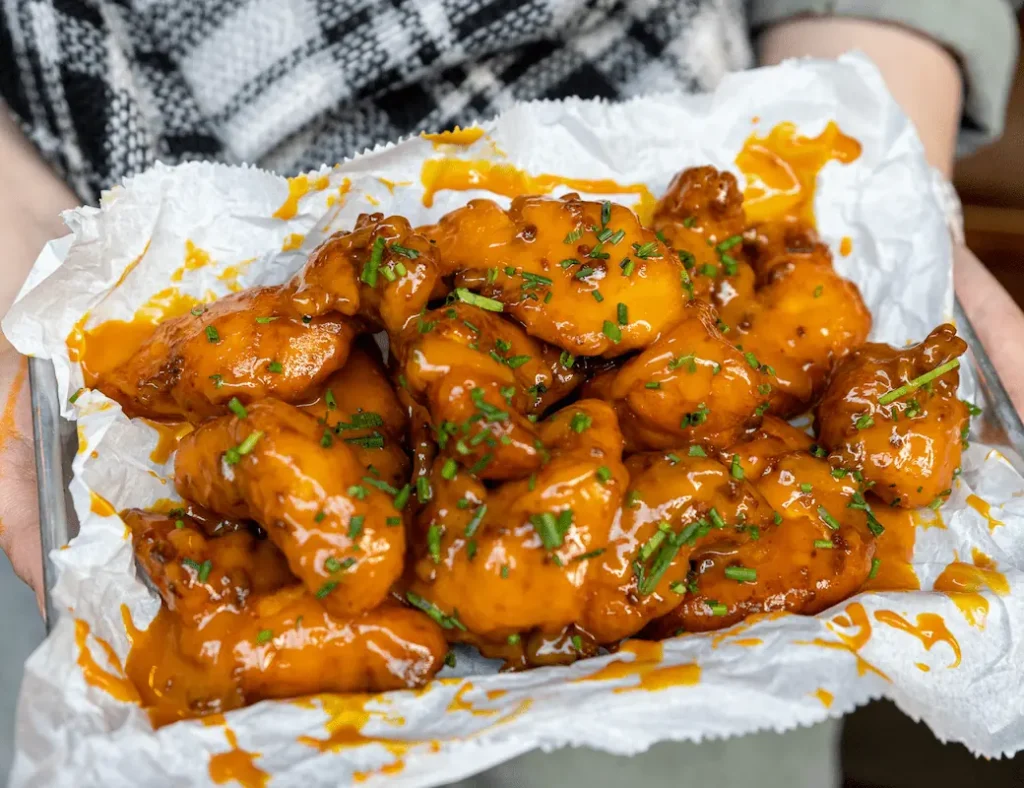 This is something that I like to say I invented (but I probably didn't) in the Mortadella Head kitchen. I add some balsamic vinegar to the BBQ sauce and let it cook a little. Then I fry up some chicken wings and toss them in a large bowl with the balsamic BBQ sauce. Dip them in some of our homemade creamy Gorgonzola dressing if you want to blow people's minds!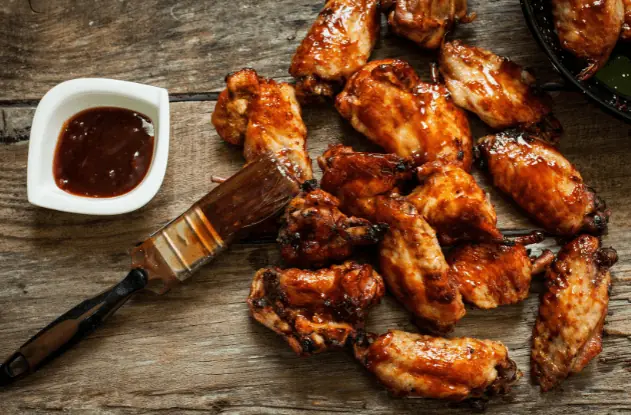 Print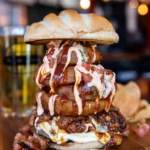 Our Award Winning BBQ Sauce Recipe
---
Author:

Total Time:

45 minutes

Yield:

1 quart

1

x
For the BBQ Seasoning:
1 tablespoon smoked paprika
1 teaspoon chili powder
1 teaspoon garlic powder
1 teaspoon onion powder
1 teaspoon celery salt
1 teaspoon dry mustard
1 1/2 teaspoon salt
1/2 teaspoon black pepper
1/4 teaspoon cayenne pepper
For the BBQ Sauce:
1 quart ketchup
1/2 cup apple cider vinegar
1/2 cup Worcestershire Sauce
1/2 cup brown sugar
1/4 cup molasses
1/4 cup yellow mustard
1/2 teaspoon black pepper
2 tablespoons of the BBQ seasoning
---
For the BBQ Seasoning:
Mix all ingredients in a bowl. Store in an airtight container in the cabinet.
For the BBQ Sauce:
Combine all ingredients in stock pot and bring to a slow boil over medium/high heat.

Once it starts boiling lower heat and simmer until the sauce thickens and becomes dark in color. About 30 minutes.

Store in an airtight container in the refrigerator.
Prep Time:

5

Cook Time:

40

Category:

Sauce