Chicken Parmesan is one of those things that everyone loves. It's a classic dish for many Italian-Americans.  
You have the sauce, you have the cheese…what's not to love?
When you throw some nice crusty bread into the mix you end up with the very popular chicken parm sandwiches.  
But, if you're going to eat chicken parmesan sandwiches, they might as well be the best chicken parmesan sandwiches…right?  
I like to consider myself a chicken parmesan sub expert.  I've been eating them since I was a fat, little kid and I'm still eating them now that I'm a fat, big kid.  
And I have some good news! I'm going to share the chicken parmesan sandwich recipe that I use at Mortadella Head. 
I learned a few things along the way and I'm about to share them with you. 

5 SECRETS TO THE BEST CHICKEN PARM SANDWICH
1. A Thin Cutlet
It's really important that you know how to make the chicken cutlet.  
Start off by using some boneless skinless chicken breasts.  Then you want to butterfly your pieces of chicken.  If you don't know how to butterfly your chicken breast, or you don't want to deal with it, buy some chicken cutlets that are already done at the butcher.  
In the store you may also see them labeled as chicken fillets.
Make sure your chicken cutlets are THIN!  This is really important.  If you like a thick chicken cutlet, that's your choice, but my advice is to go thin.  
Take your cutlet, put in between a couple sheets of plastic wrap and give it a few whacks.  You can use a meat mallet if you have one, but if you don't have a meat mallet you'll be fine.  You can get the same results with the bottom of a frying pan or a sauce pan.  Everyone has a frying pan or a sauce pan so there's no excuse for thick chicken cutlets today!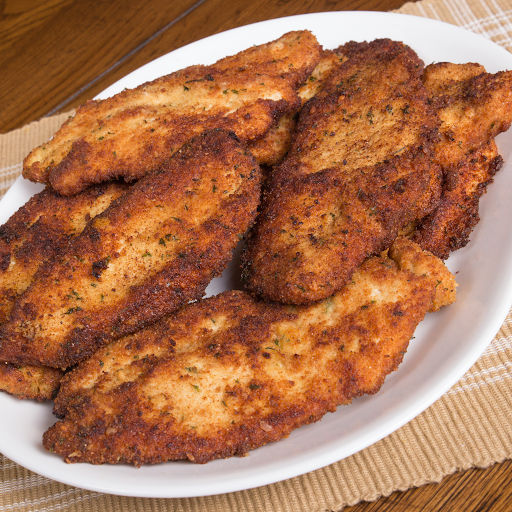 2. A Crispy Cutlet
You need a nice golden brown crispy chicken cutlet to make the best chicken parmesan sub.  It's a simple process, but it's really important.  
Set up a simple breading station.  
In the first plate you want to have flour seasoned with salt and pepper.  (This is optional.  I skip the flour quite a bit.  But a lot of people want to use the flour.  It's your choice.)
In the second plate you want to have beaten eggs seasoned with salt and pepper. It's important to season your egg mixture. 
In the third plate you want good bread crumbs also well seasoned with salt and pepper.  
You can use seasoned Italian breadcrumbs, panko breadcrumbs or plain breadcrumbs.  I prefer to use plain breadcrumbs and season them myself.
Now it's time to dredge.  The chicken cutlets go into the flour mixture, then the egg wash….then the breadcrumb mixture.  Dry…wet…dry.  Get it?  Good.  
Now pay attention!  When you get to the breadcrumb part of the breading process, place chicken into the dish and push your chicken cutlets into the bread crumbs on both sides.  This is going to help you get the nice crust you're looking for when it's time to fry them.
Fry your cutlets in a large skillet.   Make sure your oil is hot when you fry the cutlets.  But you don't want it too hot.  I set the flame to medium heat and let it heat up slowly. 
I like my oil at around 350 degrees.  Use a light olive oil, canola oil or a vegetable oil that handles high heat.  
When the cutlet hits the oil you want it to seal in all the juices from the cutlet and create a crispy crust.  If the oil isn't hot enough the chicken cutlet will soak up the oil like a sponge.  Nobody wants that.  
Sometimes when you add the chicken to the oil, the temperature will drop.  If it does, just raise it to medium high heat.
If you notice that the cutlets are starting to burn, turn the stove down to medium low heat.
​You should cook your cutlets for about two minutes per side.  When you see the outer edges of the cutlets starting to get golden brown you can flip them.
When the chicken cutlets are completely cooked, remove them from the hot oil and place them on a paper towel-lined plate or wire rack.  This will drain off any excess oil.  
I find that a wire rack is going to help the cutlets get a little extra crunch.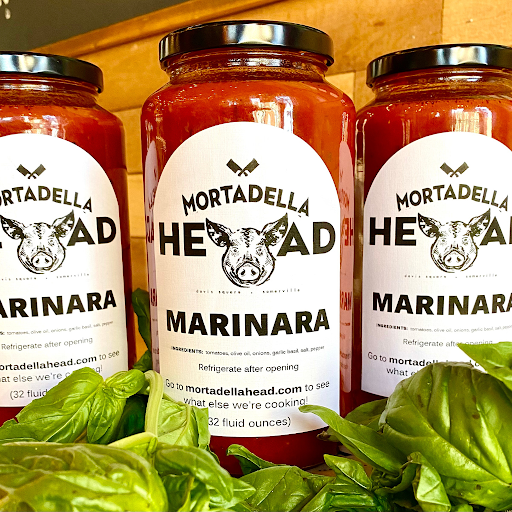 3. A Great Tomato Sauce
I'll be honest.  When it comes to Chicken Parmesan I'm an EXTRA SAUCE kinda guy.  But it has to be a good sauce.  I like a tomato sauce that is simple, with only a few really good ingredients.  It's so easy to make a quick tomato sauce.  All you need is a can of good tomatoes, olive oil, garlic, onion, salt, pepper and basil.
I'm a TOMATO SAUCE SNOB and I've always looked down on people who buy tomato sauce in a jar.   I know, I know…that sounds terrible. But it's true!
Lately I've been more open minded about buying tomato sauce in a jar because there are some decent ones out there.  
It's great when I see a local restaurant jarring up their tomato sauce.  
Those are the ones you want to buy.  They usually make a good product with good ingredients.
Stay away from pasta sauce made by the big brands that you've seen on the supermarket shelves all your life.  I won't mention any names.  I don't want the tomato sauce mafia coming after me.
Ok, ok.  We're going to assume that you have a good marinara sauce in your kitchen.  You either made it yourself or you bought a decent one.  Now it's time to apply the sauce to the chicken cutlet.
Are you ready….?  DIP THE CHICKEN CUTLET IN SAUCE!  This gets you the full coverage you're looking for on the best chicken parmesan you can make.  When your cutlet is fried, just dunk it right in the tomato sauce, give it a shake and you're good. 
4.The Cheese
When it comes to cheese on the best chicken parmesan, you want to use a melty cheese.  Your best options are provolone or a low moisture mozzarella cheese.  
I prefer provolone, but if you're a mozzarella person, go nuts.  You'll still be happy with the results.
Stay away from fresh mozzarella on chicken parmesan.  It's too wet. I don't like the way it melts and it gets rubbery and weird. It also doesn't have a lot of the flavor when it's cooked.  
Save the fresh mozzarella for your Caprese salad and cold sandwiches.
Don't forget the grated cheese!  It adds just the right amount of saltiness to the chicken parmesan sub.  Use parmesan or Romano.  I like pecorino Romano.
WHAT?! That's right…I don't use parmesan cheese on chicken parmesan.  I'm probably breaking some kind of rule.  Don't tell anyone please.
Whatever grated cheese you use, make sure it's a good one.  Buy it by the chunk and grate it yourself.  You'll be able to tell the difference.  Believe me.
And for the best results, add it to the chicken cutlet right after you dip it in the sauce.  The heat from the sauce helps the grated cheese melt perfectly into the chicken cutlet soaking in all the flavor.
5.The Bread
Depending on where you're from, you might be calling this sandwich a sub, hoagie, grinder or torpedo.  
I'm from Boston, so today we're calling it a sub.  That means now we're going to talk about what kind of sub rolls to use.  
You should be something crusty on the outside and nice and soft on the inside.  
Go to a good Italian or Portuguese bakery and pick up some French rolls, a seeded roll or a spuckie (I think that might be just a Boston thing).   
You could also use a Ciabatta roll if that's your thing.  Just make sure you use a good bread.
Print
How to Make the Best Chicken Parm Sandwich
---
2 lbs very thin chicken cutlets

1 cup light olive oil

6 eggs

2 cups of flour

2 cups of plain breadcrumbs

1 tablespoons dried parsley

1 teaspoon salt

1 teaspoon black pepper

1 quart of Marinara sauce

½ lb sliced provolone cheese

½ cup grated Romano cheese

4–5 fresh basil leaves
---
Get a large skillet and add oil.  Place it on medium heat.  Bring to 350 degrees.

Preheat your oven to 350 degrees.

Set up breading station with seasoned flour, eggs and breadcrumbs

Dredge chicken in flour on both sides.

Dip floured chicken in egg wash and allow excess egg to drip off.

Place chicken in breadcrumbs and push down on both sides so it sticks good.

Place chicken in a frying pan and cook for about 2 minutes on each side.

When chicken is cooked, place on a paper towel lined plate or wire rack.  Season them with salt.

Dip cutlets in tomato sauce for complete coverage.  

Place on a baking sheet and cover with grated Romano cheese and sliced provolone cheese.

Place the baking sheet in a 350 degree preheated oven until the cheese is melted.  This should take about 5 minutes.

Remove the chicken from the oven and place inside of the roll.  

Add some extra sauce, extra grated cheese and fresh basil.

Enjoy!