Is it just me, or has Block Island gotten widely popular this summer?
I feel like every week, someone that I know is posting about their wonderful weekend trip they're on, or recapping the great time they had on the long day trip they took.
Living so close to the beautiful state of Rhode Island, I can understand why.
New England's Ocean State is full of beachside havens, in many towns across the state.
But Block Island is special, in and of the fact that it's just so different from the rest.
For starters, the only way to get there is by ferry (unless you're bougie and have access to a jet ride, which if that's you, I'm very jealous).
Once you step off the ferry, it's the epitome of New England.
Fresh seafood shacks with picnic tables out front.
Other traditional New England fare.
Gorgeous inns and hotels, with Adirondack chairs overlooking the water.
Crystal clear water wherever you look.
It's like Martha's Vineyard or Nantucket, only way smaller, and probably more quaint too.
This perfect place is truly New England's hidden gem, and I'm happy to see that it's starting to get the recognition it deserves.
A lot of people who are visiting this summer are doing two full days there: A full beach day, an overnight stay in a nice hotel, and spending their next day enjoying the shops and beautiful town of New Shoreham before their ferry ride back.
But what do people crave when they wake up in the middle of a New England oasis overlooking the Atlantic Ocean?
That's right, nothing is better than a wonderful and delicious breakfast to kick off your morning.
That's why I've put together this list of the best places to enjoy a wonderful breakfast or brunch on beautiful, sunny Block Island.
So skip the hotel's breakfast buffet and do away with the complimentary day-old baked goods and cold cereals. We're exploring the best different places for you to get a true taste of New England this summer.
Here are the top places to start your morning off near New Shoreham!
42 Water St. Block Island, RI 02807

Beachside breakfast? Count me in!
Ballard's on Block Island isn't just a resort, it boasts some of the best food on the island too.
Enjoy some classic favorites like fresh omelets, eggs benedict, french toast and fresh fruit as you stare out at the sky blue waters of Rhode Island's coast.
If a huge breakfast isn't what you're feeling, you can enjoy a nice fresh pastry from their bakery.
Ballards also boasts a Bloody Mary bar, and some bubbly breakfast favorites to get you through the morning.
It's no wonder this is an island favorite!
32 Dodge St. New Shoreham, RI 02807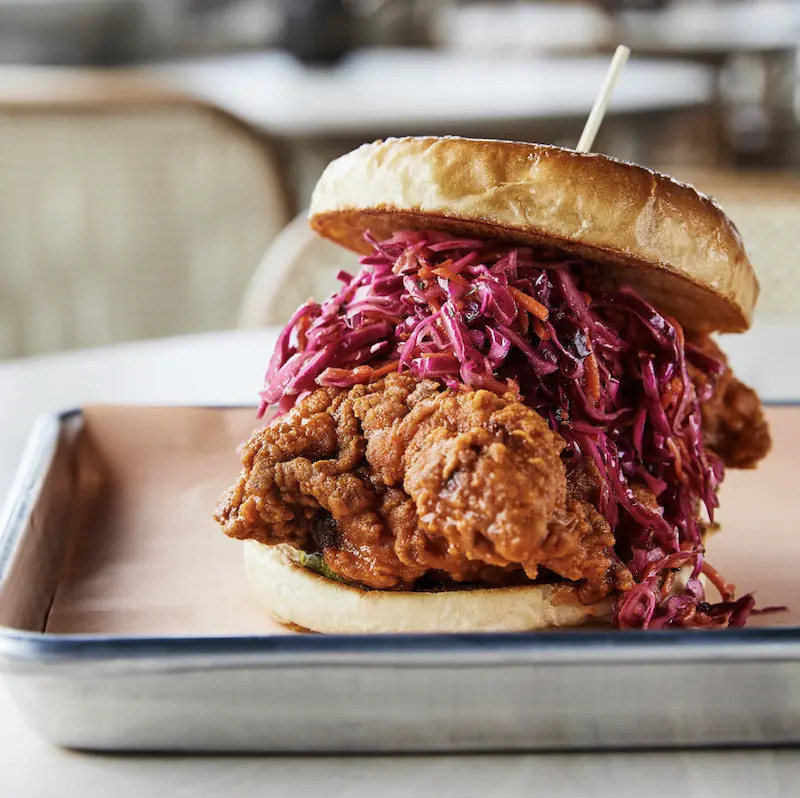 *Disclosure: This brunch restaurant opens at 11am every day*
If you were looking for the perfect brunch in a gorgeous dining room, this is the place for you.
Alongside their famous and popular lunch menu, The Surf also sells delicious brunch bowls to get you through your morning.
Between shakshuka, brisket bowls, and chimichurri, The Surf has you covered with delicious flavors and large portions.
If you weren't feeling brunch, The Surf is chock full of big fat burgers, massive sandwiches, and delicious handhelds to get you through your morning.
They also serve the yummiest island style cocktails and have great service, which are both wins in my book.
Rebecca's Seafood (Rebecca's Town Breakfast)
435 Water St. New Shoreham, RI 02807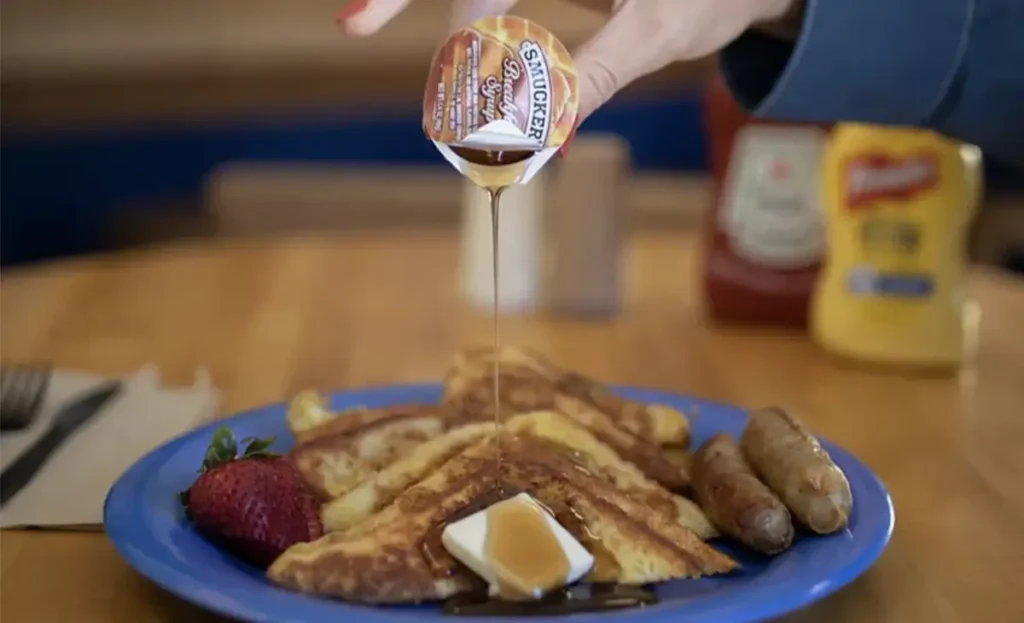 Don't be fooled by the name; Rebecca's Seafood: Town Breakfast is where it's at.
No, not your morning lobster dishes or New England clam chowder (to each their own if that's what you want); classic, hearty breakfast.
This is more of a traditional breakfast – you'll be in and out in no time!
This popular seafood restaurant is chock full of an array of dishes and all the breakfast your heart desires.
Breakfast sandwiches? They've got those.
Omelets? You bet.
This place also gives you the option to build your own breakfast, which is how you know it's good.
Wash it down with their fresh selection of orange juice, sodas, or iced coffee, and you'll be back on your feet and ready to start your day as soon as possible.
130 Weldon's Way. New Shoreham, RI 02807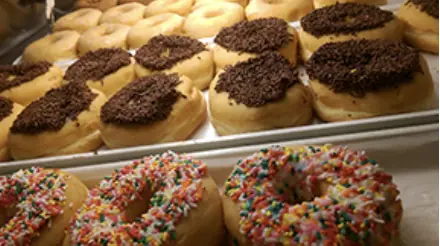 A bit different than the other restaurants we've listed earlier, Aldo's Bakery stands out among the crowd.
A favorite spot of the locals, Aldo's is the crown jewel for any and all of the island's sweet flavors.
This is more of a bakery than your traditional breakfast restaurant, although it does serve some classics like bacon, eggs, pancakes, waffles, and breakfast sandwiches.
Their breakfast is absolutely delicious, and their bakery items are to die for.
Aldo's Bakery is as Italian as you can get for your breakfast on Block Island, serving up the most delicious fresh pastries such as assorted homemade muffins, doughnuts, croissants and danishes.
It's a haven for every sweet tooth, and we guarantee you'll be buying seconds.
If you arrive here a bit later and are craving something else, they have the best variety of options like cookies, cakes, and other desserts.
I don't have much of a sweet tooth, but I would go to Aldo's every day if I could. That's how great this amazing place is!
235 Dodge St. New Shoreham, RI 02807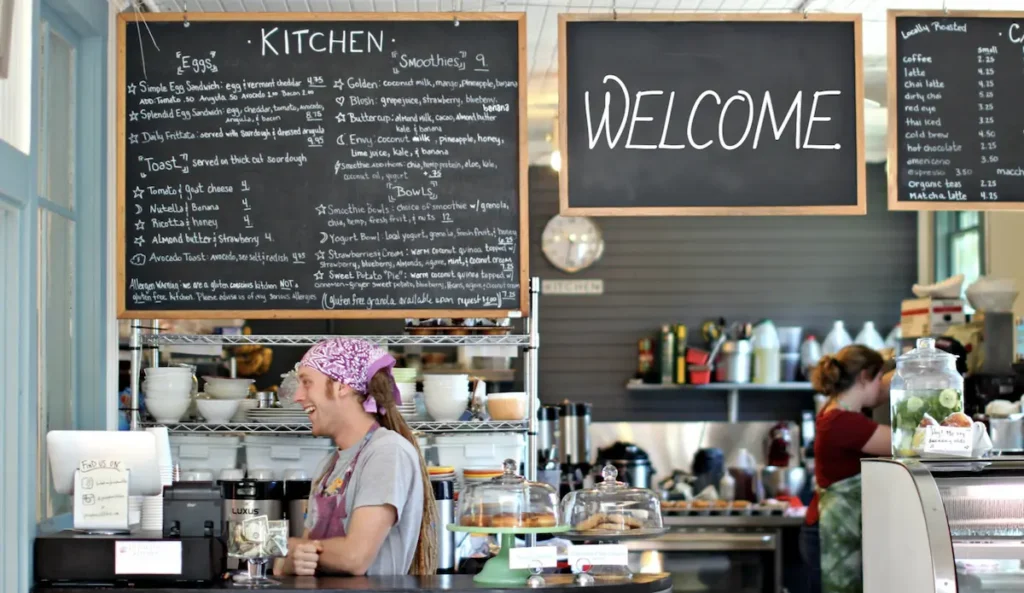 A new aged kitchen, Persephone's is like no other on this list.
A bustling counter with a wide variety of menu items, Persephone's Kitchen is one of the most popular breakfast spots on Block Island—and for a good reason!
Start off your day with one of their many delicious smoothie bowls, and taste the freshness of Rhode Island in every bite.
If smoothie bowls aren't your thing, they have countless other options of breakfast bowls, eggs, and artisan toast.
My favorite toast option of theirs is the LaLa toast, complete with goat cheese, pesto, bacon, onion, and more.
They also have various lunch options and many tasty sandwiches to choose from.
Go to Persephones, go crazy, and go home happy.
212 Water St. New Shoreham, RI 02807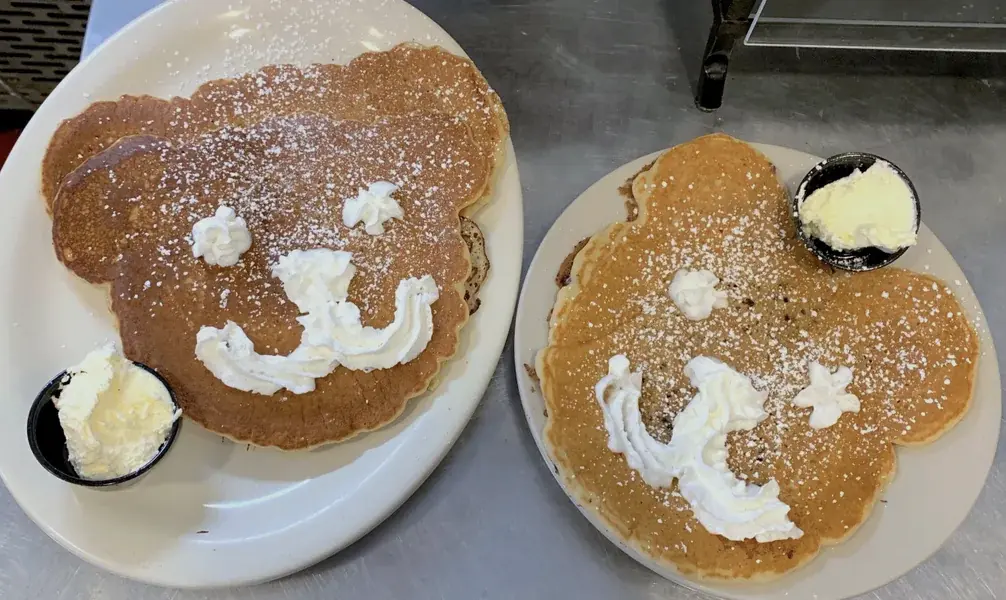 Outdoor dining? Breakfast with a view? Extraordinary staff? Say no more.
This great spot has a HUGE menu to choose the perfect breakfast for a variety of different tastes.
You want avocado toast? They have it, and it's delicious.
If you want an omelet, you have a wide selection of options to choose from.
Perhaps the most popular and greatest option of all though, is the griddle options.
They have the best sweet breakfast on the island, and you can get the most delicious pancakes with a variety of different toppings.
Vegan? No problem! Their vegan french toast is equipped with bananas, almond milk, vanilla and cinnamon to satisfy even the purest of sweet tooths.
Run, don't walk—you won't regret it.
Old Post Office Bagel Shop
123 Corn Neck Rd. New Shoreham, RI 02807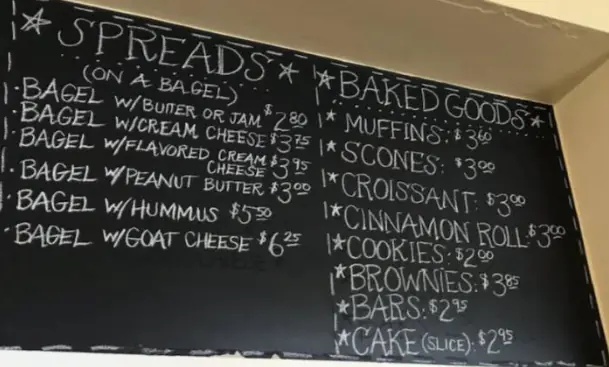 If you were looking for a good old fashioned bagel shop, this is the place for you.
The Old Post Office Bagel Shop has a wide variety of massive bagels, but it doesn't stop there!
Use any one of them to make the best breakfast sandwich you'll ever eat, or top them off with a delicious jam.
Regardless of what you're craving, there's something for everyone at the Old Post Office Bagel Shop.
The Harbor Grill & Orchid Lounge
41 Water St. New Shoreham, RI 02807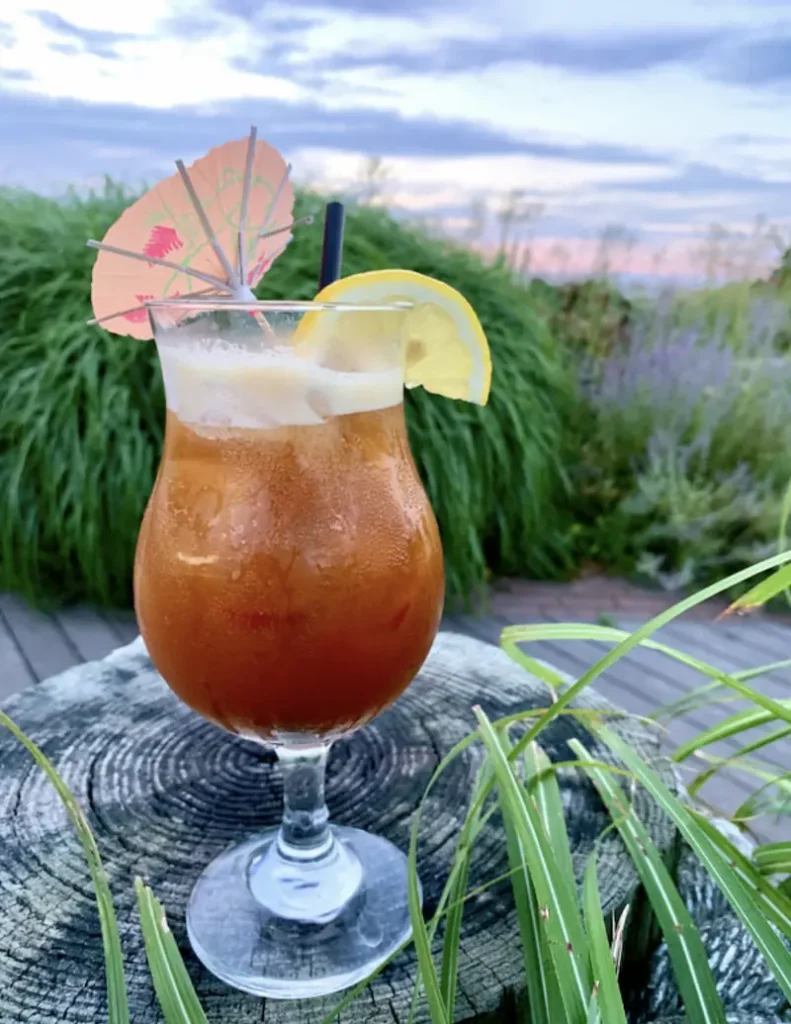 If you were looking for the spot to brunch, this might just be the place for you.
Choose between a myriad of great options like eggs, oats, yogurt, and pastries to munch on, and make sure you pair it up with the perfect cocktail.
That's right; the Harbor Grill & Orchid Lounge has stuffed their breakfast menu full of the booziest pick me ups imaginable.
Sip on some bubbly, they have plenty.
If you're in the mood for something a bit more mellow, they have a variety of Bloody Mary's to choose from.
Whichever route you choose, The Harbor Grill & Orchid Lounge will leave you speechless. It's seriously one of the best restaurants on the island.
232 Water St. New Shoreham RI 02807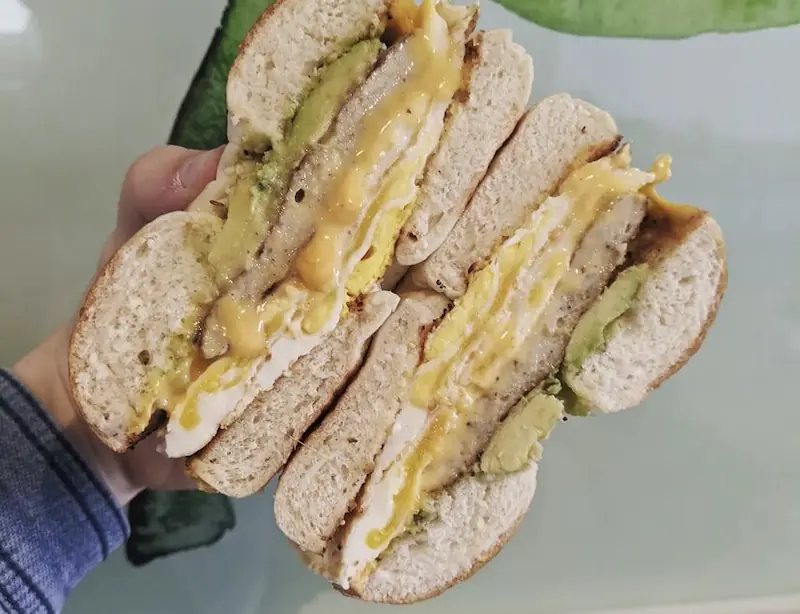 Last but certainly not least, is Odd Fellows Cafe.
With a wonderful breakfast and lunch menu, Odd Fellows serves up some New England classics like egg sandwiches, toasts, and huge bagels.
This place also doubles up as a sandwich shop, serving the best of the best flavors for lunch, too.
What I love about Odd Fellows most though, is their variety of breakfast beverages.
They have an entire cold brew and hot coffee bar, filled with unique offerings like a blueberry muffin latte and red velvet espresso.
They also have some of the best bubble tea that the island has to offer.
Stop by for food or grab a drink on your way out; but whatever you do, make sure you do not miss Odd Fellows on your trip to Block Island.