"Chicken Piccata," my aunt excitedly told me when I was about 7 years old, after I asked her what she was serving for dinner.
I had only seen Chicken Piccata once before, and I wasn't thrilled.
Capers? Lemon zest? Talk about a kid's nightmare.
But to my surprise, I loved it.
And now, just about 17 years later, I still love it.
In fact, whenever I go out to eat at a new Italian restaurant, I almost always get the Chicken Piccata.
There's just something about the way the lemon juice emphasizes the flavor of the chicken breast that makes this classic Italian dish so delectable. If a restaurant can do it right, you know it's legit.
Piccata is a classic dish from the heart of the Milanese region of Italy. Traditionally, Piccata is made with veal. But once you head to the United States, people are more apt to make this with chicken.
It involves tenderizing the chicken (or veal) and dredging it in flour, before browning it in olive oil or butter.
Once the chicken is prepared, the sauce for the piccata is then made with white wine or chicken stock, the contents of the pan used to fry the chicken, and lemon juice. Here you can add garlic, green onions, fresh parsley, and capers. Butter tends to get stirred in at the end.
The result is a light and delicious dish that is loved by many around the world.
When would I serve Chicken Piccata?
Chicken Piccata is great for any occasion.
This is a great dish to serve for your family on a weeknight, and it is a great choice for your next dinner party.
This meal is great for a fancy occasion, and can be great for when you have extra ingredients that you want to use up.
Regardless of when you decide to serve it, Chicken Piccata is a wonderful dinnertime staple.


What Should I Serve With Chicken Piccata?
There are so many wonderful options for side dishes, appetizers, and drinks for your Chicken Piccata.
Here's a list of some of the many different things that would pair well with the dish.
We love them, too.
Here at Mortadella Head, we know how to craft the perfect charcuterie board/antipasto platter/cheese board (whatever you want to say is okay with us) to fit the needs of you and the people you are serving.
The nice thing about these platters is that you can put whatever you want on them.
My personal favorite additions to antipasti platters are marinated mushrooms, prosciutto, and sharp gouda cheese.
Cheese with Cranberry and Crackers
This is a great choice of food to start off with.
Goat cheese with cranberry and crackers is considered a delicacy in some regions of the world, and pairs nicely with the freshness of the chicken.
Spread some cheese on some multigrain crackers and top them with homemade cranberry sauce or cranberry raisins.
What's the one thing that's better than dinner rolls?
It's no secret that garlic bread is one of the best appetizers known to man. It honestly deserves to be its own main dish.
With a little bit of olive oil, garlic powder, parmesan cheese, parsley, and a broiler, you can make a wonderful appetizer for your Chicken Piccata.
At Mortadella Head, we also will spread mayo (not garlic butter, mayo) over the top of our garlic bread.
Mayo?!?!?!?!?!
Hear me out for a second.
It instantly turns the bread golden brown and gives the appetizer a delectable, buttery, flaky consistency that you can't get anywhere else. You have to try it!
This is one of the more obvious choices, but it just works so well.
Ceasar salads tend to capture the essence of the lemon on their own, oftentimes being served with lemon wedges.
You can always count on a ceasar salad to be extremely fresh, which is why it pairs perfectly with Chicken Piccata.
The flavors compliment each other very nicely, leaving your palette cleaned and fresh as ever to thoroughly enjoy both dishes.
Arugula with Feta Cheese and Balsamic Vinegar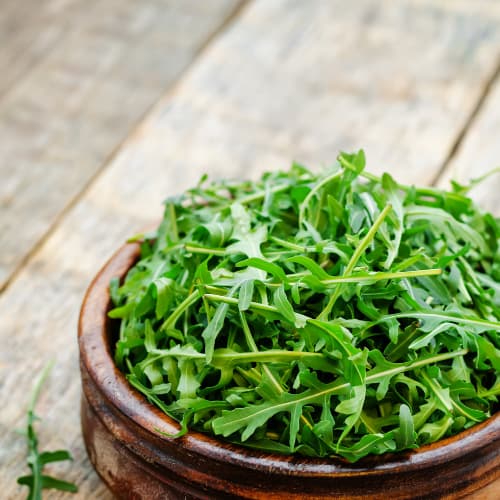 If you were in the mood for something different than a caesar salad, then you're in luck.
This dish is equal parts tangy and refreshing.
You'll get a nice vinegary bite to start your meal off, and then get a different kind of tanginess when you sit down to enjoy the Chicken Piccata.
Plus, your friends will be impressed with your fancy choice of greens.
This would also be great with some extra goat cheese if you have any lying around your house.
If you were looking for something hearty to pair with your Chicken Piccata, look no further.
Egg noodles are traditionally thicker, adding a whole layer of dimension to your chicken dish that you never knew you needed.
Toss them around in some butter (or olive oil if you prefer to keep it lighter) and you have the inner workings of a full meal. It'll taste like something you would get served at a restaurant.
Although Bucatini isn't traditionally found alongside your typical Piccata dish, it really should be—they pair wonderfully together.
Bucatini is similar to spaghetti, only the inside of the pasta is hollow.
Think ziti and spaghetti having a child. That's what Bucatini is.
The hollow pasta shape is perfect for Chicken Piccata, as the lemony sauce is able to fully coat and soak into the Bucatini, allowing the flavors to fully absorb into one another.
Truly a great option for adding your own unique flare to this dish.
Honestly, I believe this spaghetti is properly named.
When I was a kid, the thin texture used to freak me out.
Now, I absolutely love it.
It works well with Chicken Piccata because of how thin it is; the juices from the Piccata sauce soak into the thin spaghetti nicely.
Make sure to toss some grated Romano cheese into the pasta as well!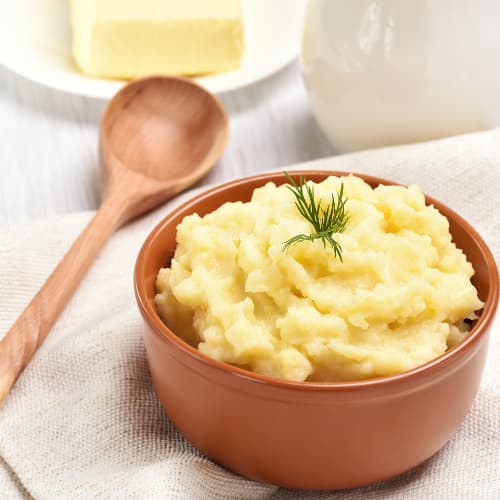 This is probably one of the more obvious choices, and for obvious reasons.
Mashed potatoes are just so damn good.
Make sure you're generous with your butter, it'll make them taste all the better.
Serve your pieces of chicken directly over the mashed potatoes, and voila! A meal that tastes as fancy as can be.
If you want to take your mashed potatoes up a notch, Gouda Mashed Potatoes are perfect for you.
The first time I had these, I couldn't get enough of them.
All you have to do is mash up whatever kind of warm potatoes you prefer with some softened gouda cheese, and you'll be in business.
These are guaranteed to impress anyone who has the blessing of eating your Chicken Piccata, and will be the perfect side to serve.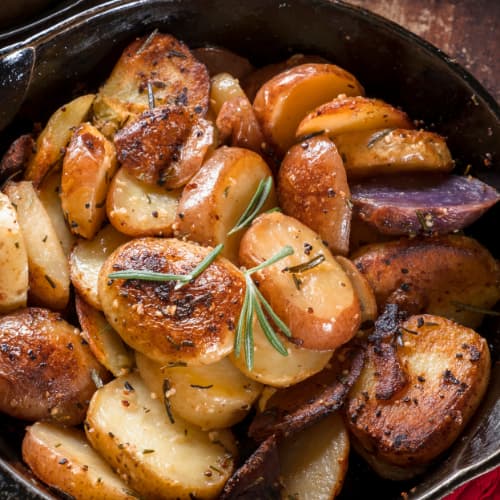 If you want something a little more "firm" with your chicken, roasted potatoes are the perfect option.
Take some Yukon Potatoes, cut them into wedges, and roast them in the oven or air-fryer with olive oil, salt, pepper, thyme, and any other seasoning you can think of.
They'll taste perfect every time!
These are the gold standard for potatoes.
Lightly roast them in the oven, enough so they turn soft.
When cooked just enough, smash them with a mixer with butter, parsley, salt, pepper, and a bit of sour cream, if you'd like.
This is just such a great side dish for Chicken Piccata – these potatoes are always guaranteed to impress!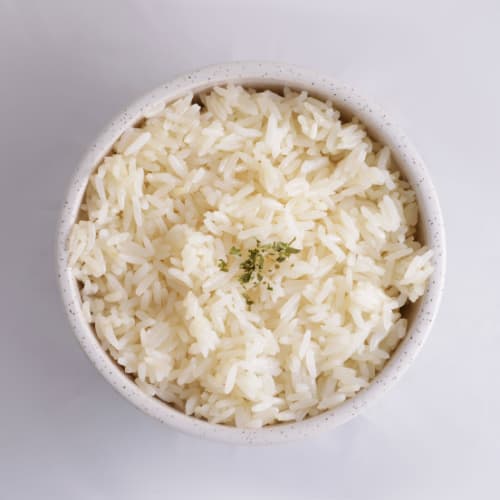 And no, I don't mean just any kind of rice.
There are a few different kinds of rice that will pairy very nicely with Chicken Piccata, and you'd be a fool not to try them the next time you make this dish!
Lemon garlic herb rice is the first kind of rice that comes to mind when thinking of Chicken Piccata, and for obvious reasons.
The lemon and garlic mimic the flavoring of the chicken, pairing the two together perfectly.
If you're looking for a more traditional form of rice, basmati rice or rice pilaf would also taste wonderful with Chicken Piccata, due to their versatile purposes.
Basmati rice is a longer, thinner form of rice, with a texture similar to that of angel hair pasta.
And rice pilaf, of course, is one of the more popular rice dishes that are made today. It seriously pairs well with just about anything.
No matter what kind of rice you decide to cook up alongside your meal, these three kinds of rice are the real deal when it comes to Chicken Piccata.
Roasted veggies of any kind would be amazing with Chicken Piccata.
If you're asking for my opinion on what would be best with this, though, I wouldn't say any of your common vegetables like roasted bell peppers or roasted carrots.
My all time favorite is roasted cauliflower.
This can be browned in the oven with olive oil, salt, pepper, and garlic, making it the perfect savory side dish to Chicken Piccata.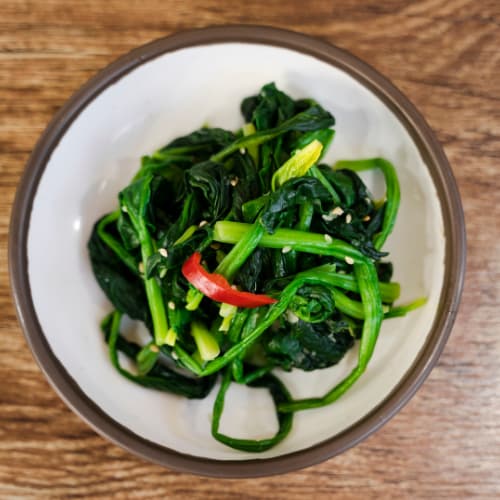 Spinach: a child's nightmare.
Lucky for you, I'll teach you a great way to prepare this in a way that will have your kids actually begging for seconds.
Saute it with olive oil and minced garlic in a pan, and let it cook until wilted and soft.
It'll come out bursting with flavor each and every time.
This is one of my favorite vegetables of all time.
At Mortadella Head, we make it in the oven with salt, pepper, olive oil, garlic, and grated Romano cheese.
Check out our recipe here!
My favorite way to make this is in a pan with garlic, chicken stock (or chicken broth), and olive oil.
Season with salt and pepper, and let the flavors of the chicken stock and olive oil mix together with the broccoli florets.
Serve directly with the Chicken Piccata, and enjoy!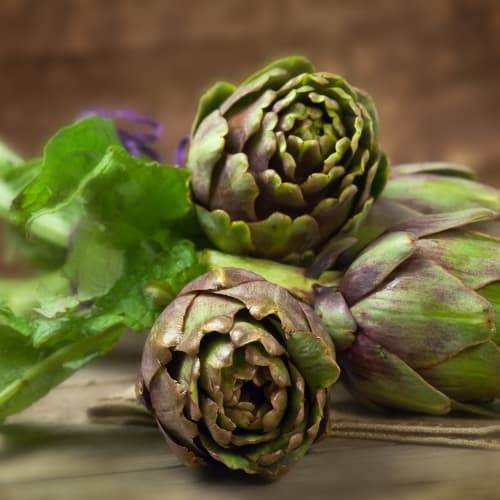 These are a staple in my family, and are the perfect side dish.
Brush the artichoke with olive oil, and fill the cavities up with whatever you like for garlic and spices.
The more thorough you are with the seasoning, the better the artichokes will taste.
Roast in the oven until cooked, and enjoy alongside your chicken!
This quick and easy veggie option is the perfect addition to your Chicken Piccata.
Saute in a pan with olive oil, garlic, and lemon juice.
Add a dash of vinegar, let chill in the fridge, and serve cold with your chicken.
This is another, easy favorite of mine.
Saute in a pan just as you would with the asparagus, with garlic, olive oil and lemon juice.
Let chill in the fridge with a dash of vinegar before serving, and make sure they're served cold.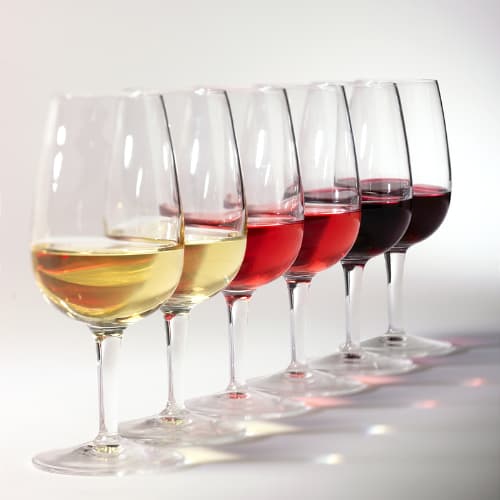 If you want my opinion, Chicken Piccata is best when served with wine. White wine is typically the best option for Chicken Piccata, however, some reds will do the trick, too. Here are my four favorite wines for Chicken Piccata:
Chardonnay
Sauvignon blanc
Pinot gris
Merlot
The lemon flavor continues! This is one of our favorite dishes because it's so light and airy, and the sweetness of the dessert melts right into your mouth.
Check out our recipe for this!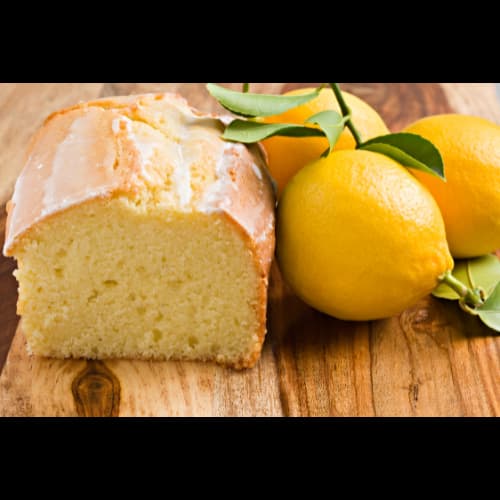 This right here was a staple in our family growing up.
I think my cousin would eat one of these a week.
In any case, the spongy consistency combined with the light lemon flavor makes for a killer combination. Use my family's very own recipe!
This bad boy is made with ricotta instead of cream cheese, keeping it light and airy as ever.
With this Italian Cheesecake recipe, you'll be creating something that's worthy of being in a display window of a cake shop.
If that doesn't mean you've made the perfect dessert, then I'm not sure what does.