The Best 5 Places to eat Porchetta in Italy
Without any doubt,
porchetta
is the meal that people from Central Italy are most fond of. It's so loved that, in summer, almost all the provinces (or cities) of the central regions dedicate a festival to this food. Every Italian raised in Lazio, Marche or Umbria has been to at least one of these events. Sometimes, when people talk about something vulgar or crude, they say that "
It's something you would see at a
porchetta
festival
". However, in the end, everyone attends to these celebrations and enjoys Italy's most cherished pork roast. If you never tried
porchetta
, or if you want some advice on where to find a good one, here is my list of the best 5 places to eat it in Italy.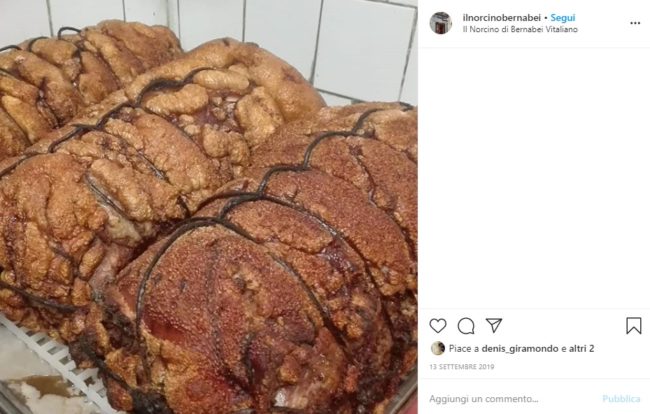 Il Norcino – Bernabei
If you're in Rome and want to see the nearby Roman Castles, you should stop by
Il Norcino
. This
norcineria,
run by Vito Bernabei, has been producing and selling top-quality cured meats and
porchettas
since 1912. His
porchetta
is famous all over the province (and beyond). Vito grew up in a family of
norcinieri
(butchers from Central Italy specialized in pork) and perfected the art learned from his father with new techniques and extraordinary creativity. His skills have earned him the title of "
king of porchetta
"
.
Osteria n.1
The Roman suburb of Ariccia is renowned for its local roast porks. If you're visiting Ariccia, go to
Osteria n.1
. This place has been praised by Gambero Rosso and many Tripadvisor users have given it 5-stars reviews. Every Tuesday, it helds a Porchetta Challenge in which competitors must eat 1 kg of
porchetta
in less than 30 minutes, but I don't recommend it. Food tastes better when you relax. Why spoil this experience to win a contest?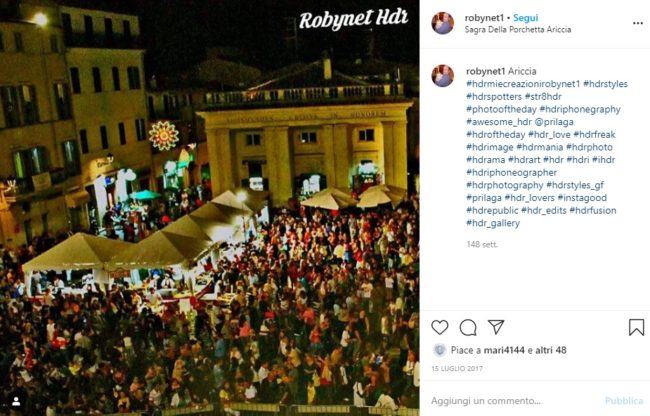 Porchetta di Grutti – Come una Volta
Tradition has it that the porchetta originated in Norcia, a little town in Umbria, to which
norcinieri
owe their name. Today, however, many people agree that the best
porchetta
in Umbria can be found in Grutti, a suburb of Gualdo Cattaneo, about 50 miles from Norcia. More precisely, you can find it at the
norcineria
 Porchetta di Grutti – Come una volta. This
norcineria
participates every year in 17 different festivals and has been included in the Gambero Rosso Street Food Guide of 2019.
Antica Bottega al Duomo Orvieto
Grutti is not the only good place to eat
porchetta
in Umbria. If you go to Orvieto,
you can find a very good one at the Antica Bottega al Duomo Orvieto
. Like any self-respecting
norciniere
, the owners have preferred quality over quantity and, in the quiet heart of their small town, they do their job using fresh, local ingredients. If you visit Orvieto's Cathedral, you should stop there to eat!
Le delizie di Aldo
Moving from Umbria to Tuscany, here's another place where you can eat a wonderful
porchetta
:
Le delizie di Aldo.
This place has not a great online presence, but it has been awarded with Tripadvisor's Certificate of Excellence for 3 years. If you go there, it could be an opportunity to taste other traditional Tuscan dishes, such as the Florentine steak. Whether you eat it in a restaurant, a pub or a street-truck,
porchetta
is always a real treat. If you visit Italy in the summer and you happen to be around a pork festival, drop by and have some fun. These festivals are always very lively and are a great excuse to spend an evening with friends and eat good food. Enjoy it!