Today, I want to share a simple ricotta filling recipe that you can use on special occasions to make delicious dishes with zero effort. It's made with just ricotta, spinach, and a couple of spices, and is used in many traditional recipes of Italian cuisine.
It has a simple yet delicious flavor, and as you'll see it's also very versatile. You can use it on pasta, appetizers, and even desserts. But let's see how to make it before we talk about how to use it. 
LFG!
Our ricotta filling recipe has just a few ingredients, that you can find in every grocery store.
Fresh ricotta, quite intuitively;
Spinach, fresh or frozen;
Parmesan cheese: this filling is commonly used for ravioli and other Northern dishes, so it makes sense to use parmesan. However, if you have any romano cheeses at hand, you can use them as well. This will give your ricotta filling a slightly different taste, though, so my advice is to try both kinds of cheese and decide which one you like more.
Olive oil to season the spinach;
Nutmeg powder and ground black pepper to spice everything up;
(Optional) lemon juice or, if you prefer, grated lemon zest;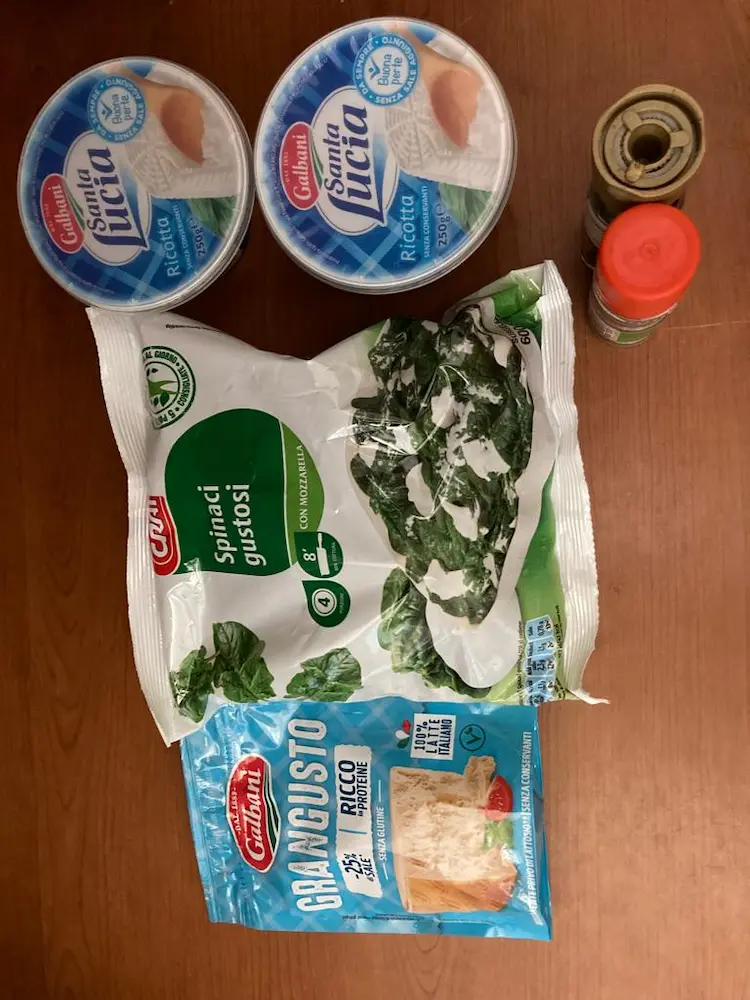 You don't need to spend a lot for this filling. Sure, if you have homemade ricotta cheese, organic spinach and top-notch parmesan cheese, go for it. But what I love about this great recipe is that you can make it taste great even if you're on a budget. I've used only ingredients bought from the local discount store (and frozen spinach), and it tasted delicious anyway.
Step 1: Start by heating (or thawing, in my case) your spinach in a pan with a drizzle of olive oil. If you want, you can add a couple of garlic cloves.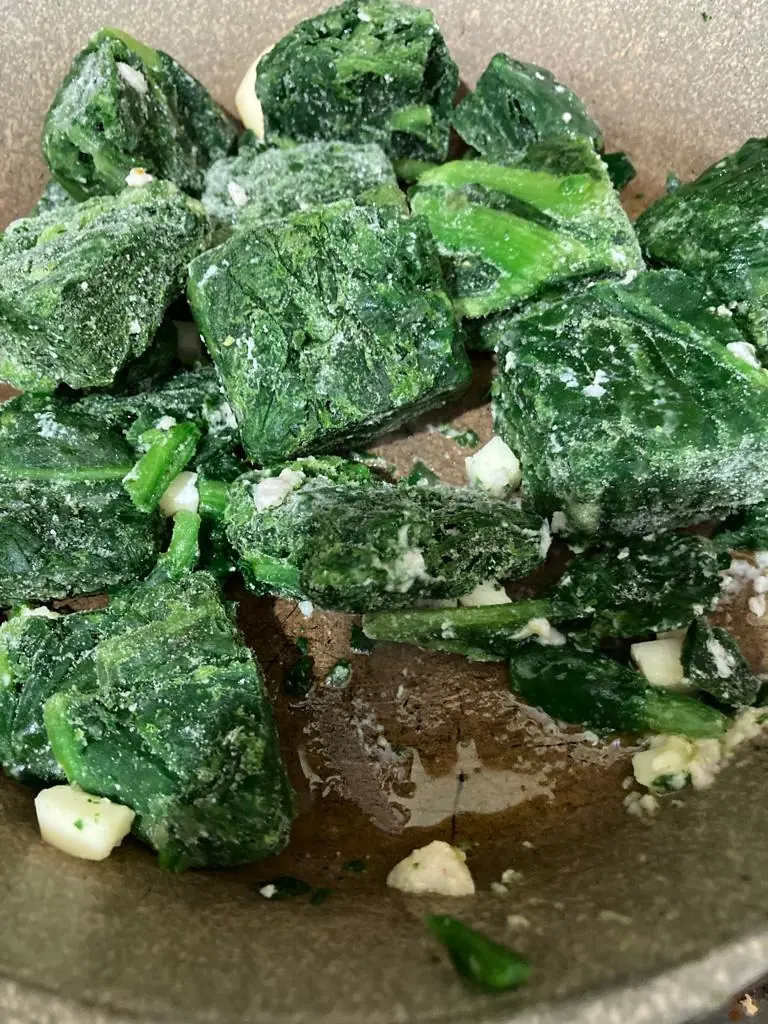 Step 2: In the meantime, toss the ricotta, grated cheese, and spices in a mixing bowl. Mix them well with a wooden spoon.
Step 3: After about 10 minutes, take the spinach away from the heat and remove all the excess water from the pan. Let them cool a little, then add them to a blender and turn them into a cream.
Step 4: Mix the spinach cream with the ricotta cheese mixture, and add the lemon juice (or grated lemon zest)
Your creamy ricotta mix is ready. Easy, right?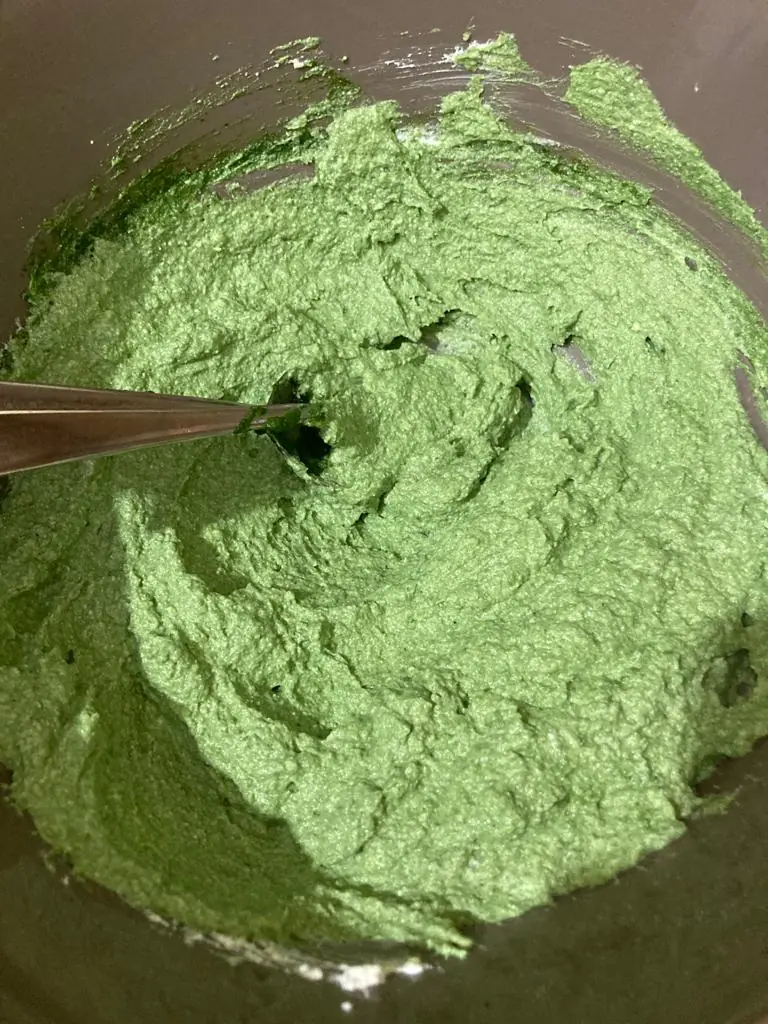 Ricotta Filling Recipe FAQs
Q: How can i store it?
A: You can put your ricotta filling in an airtight container and store it in the fridge. However, I don't recommend storing it for more than 2 days. I typically use it right away, but that's just a personal preference. If you need it for foods that take time, you can make it in advance the night before.
Q: What's a good substitute for ricotta?
A: Well, ricotta is the main ingredient for this recipe, but you can use cream cheese as well. You could also use spreadable cheese, or anything that resembles the consistency of ricotta. And if you're going to use this filling for desserts, heavy cream is fine too.
Q: What happens if I use pecorino romano cheese instead of parmesan?
A: Your ricotta filling will taste a little saltier and spicier. This is because, while parmesan is made with cow's milk, pecorino is made from sheep's milk and undergoes a different aging process. If you want to know more, I have written an article on the whole pecorino vs parmesan topic.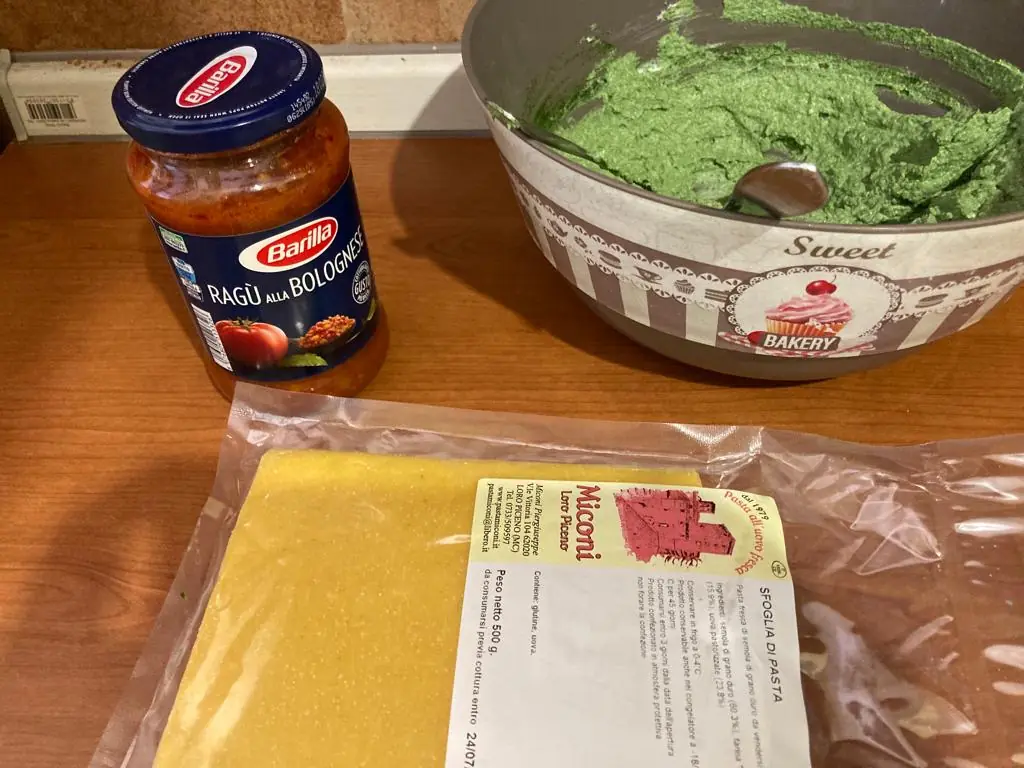 This ricotta filling recipe takes just a few minutes to make. And as I anticipated before, it's very versatile. You can use it for many dishes, and also add some extra ingredients to customize it in many ways. Let's spend a few words about that.
The first thing that comes to mind is that you could mix your ricotta filling with ground beef or chopped Italian sausage. It would become an awesome meat sauce. Or, you could mix it with parsley, melted provolone, and marinara sauce, and use it for one of our lasagna recipes.
It will also blend well with any type of meat or tomato sauce. And if you're making anything that goes in the oven, try adding some mozzarella cheese cubes to the baking dish.
If you mix it with all-purpose flour and eggs, you can also use it to make ricotta gnocchi. I've never tried it, but I bet it's delicious.
On a totally different perspective, you could add 5 tbsp of granulated sugar and some chocolate chips, and turn it into a filling for desserts. There's a typical modenese cake that is made with a filling of ricotta, spinach, eggs, almonds, and macaroons. It could be one of our next dessert recipes.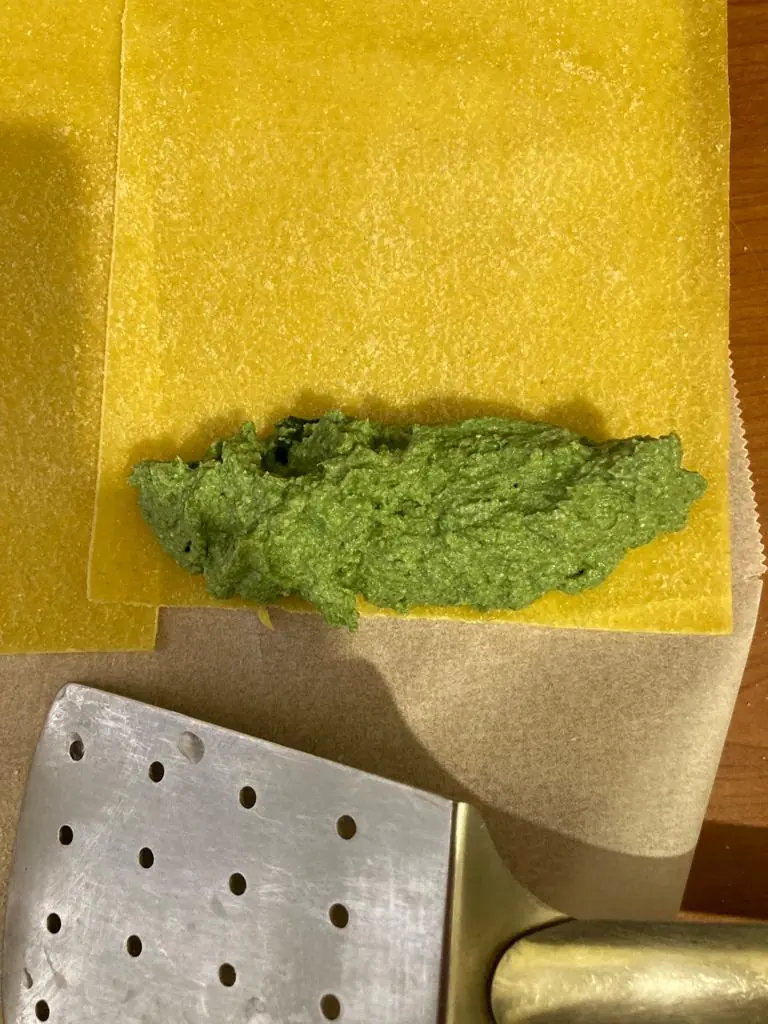 What can I do with this ricotta filling recipe?
This ricotta filling is often used for homemade ravioli, but this is not the only option. For instance, I've rolled it into some lasagna sheets and used it to make these tasty cannelloni al forno.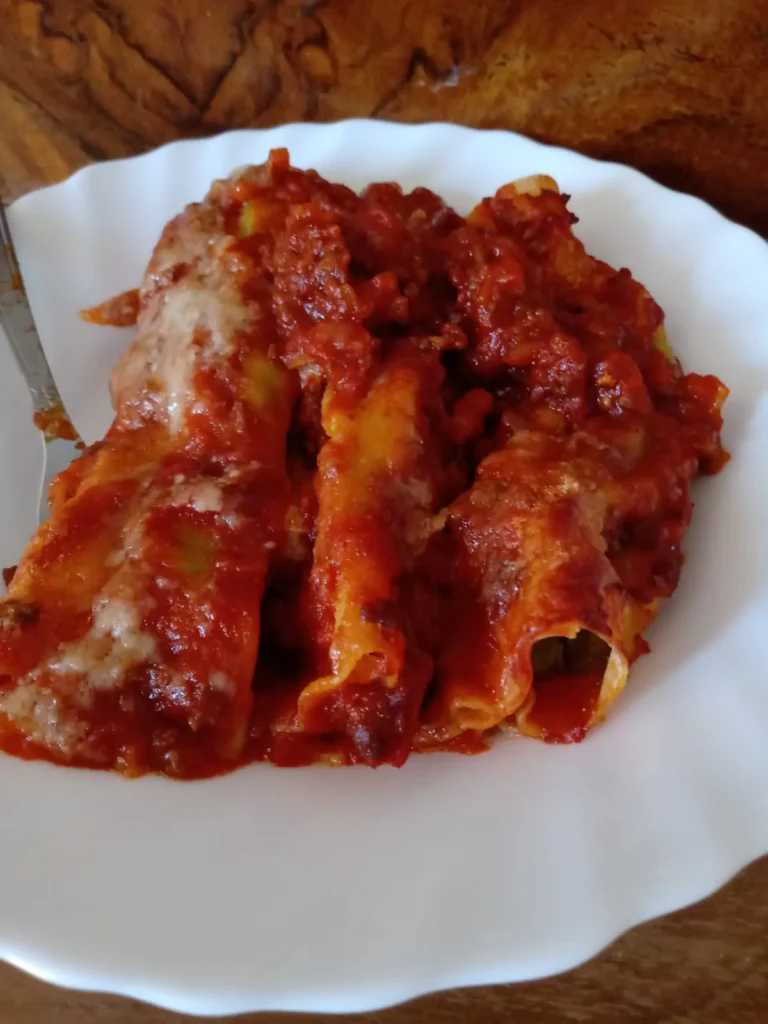 It's also great for eggplant involtini or baked ziti. Generally speaking, you can use it for any kind of baked or stuffed pasta. And as I was saying above, you can mix it with sugar and use it as a filling for desserts as well!
You can also use it to make some appetizers, like ricotta toast. This is actually one of my favorite ways of using leftover ricotta filling. Try topping it with fresh basil leaves and a sprinkle of red pepper flakes. The dairy will dissolve most of their capsaicin, but they'll make your toast look fancier. Pro tip: use a pastry bag to spread it on top of small loaves of toasted garlic bread. They will be both savory and good-looking.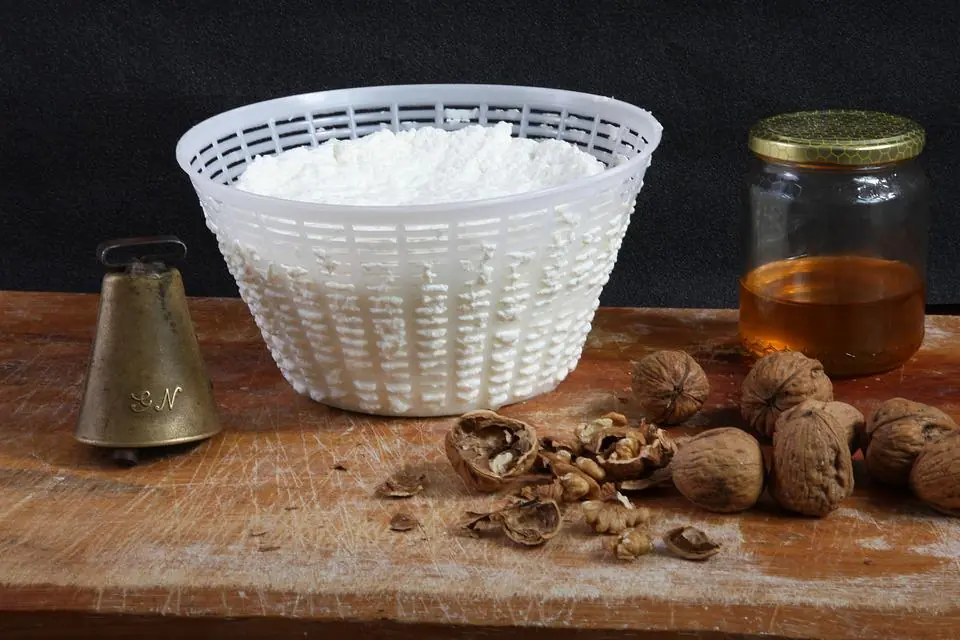 So far I've given you lots of advice on what to do with this ricotta filling recipe, but nothing on how to pair it with other courses. So here's what I would do if I were to use it for my next dinner party.
As you may know, I believe in working smarter, not harder, so first I would buy the ingredients in larger quantities, and use them to make more than one dish. I would also save some extra spinach and parmesan cheese for the side dish and meat course.
For example, I would use some of the filling to make the ricotta toasts I mentioned above, and serve them along with a board of sliced meats and cheeses (which do not require cooking). Maybe I would add some bruschetta as well.
Then, I would use the rest of the filling for a baked pasta dish, such as the afore mentioned cannelloni or any lasagna recipe.
And while the main course is in the oven, I would combine the extra parmesan with some béchamel sauce (which you can make from scratch in a few minutes), and make a cream with which to dress chunks of chicken breast.
Right after that, I would sauté the rest of the spinach with some garlic and a little olive oil.
I would serve it all with a good red wine, which goes well with both parmesan and baked pasta dishes, and also some rosé wine, which is perfect for chicken meat.
These are just my personal preferences, but there are many other things you could do with this ricotta filling recipe. I hope it comes in handy, and if you have any good pairings to suggest, let me know in the comments!
As usual, here is a recipe card, so you can keep our ricotta filling recipe with you at all times.
You can print it out and keep it in your kitchen, or use it from your smartphone as a shopping list. You can also scale the ingredients based on how many guests you will have, and convert the measurements to your preferred system.
Post the pics on Instagram and tag us when you try it!
Print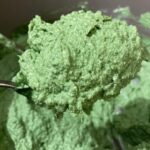 Easy Ricotta Filling Recipe
---
Author:

Total Time:

15 minutes

Yield:

6

1

x

Diet:

Vegetarian
16 oz fresh whole milk ricotta

13 oz spinach

6 tbsp grated parmesan

2 tbsp lemon juice

olive oil to taste

nutmeg powder

ground black pepper
---
Heat the spinach in a pan with a drizzle of olive oil.
In a mixing bowl, combine the ricotta with the grated parmesan and the spices.
Take the spinach away from the heat, remove the excess water, and when they've cooled down a little, blend them.
Combine with the ricotta cheese mixture, add the lemon juice, and mix again.
Use it for your favorite stuffed pasta or baked pasta dish.
Prep Time:

15

Category:

Filling

Method:

Blending & Mixing

Cuisine:

Italian
Keywords: ricotta filling recipe, ravioli filling recipe, ricotta and spinach filling