Are you stuck with planning your next event and don't know what to serve to your guests? Choosing a menu for big crowds is never easy, especially if you have to find something that will please people who follow different diets.
But after many years of working in the catering industry, I think I've found some perfect solutions. So here are some of the vegetarian catering menu options that we serve at Mortadella Head.
Catering is something that I always love talking about. There's something about feeding a big crowd that I've always found exciting.
At Mortadella Head we have years of experience making people happy with our catering services. Whatever you need, we can handle it. We do a lot of lunch catering for businesses in our area.
Business meetings and corporate events are one of our favorite ways to show off our delicious food. If you're having an early morning meeting and need breakfast catering, let us know.
How about a big pizza party for an employee appreciation day? Outdoor events like this are really great when you can make sure you get the best food ordered for your guests.
Or maybe are you planning a vegetarian wedding? Yes. You read that correctly. Italian food makes so much sense when you need a great vegetarian menu.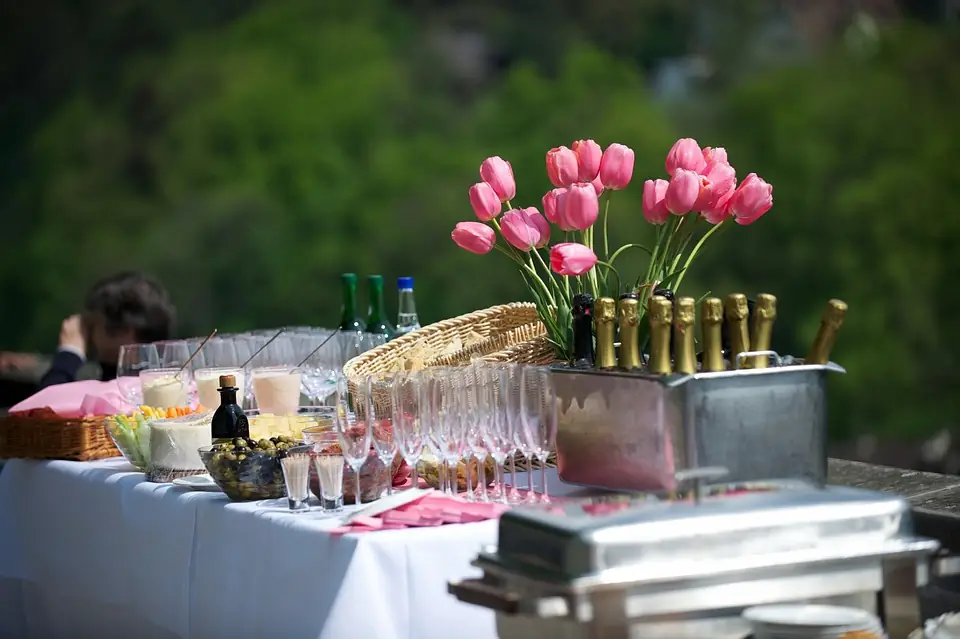 Italian cuisine really isn't just meatballs and chicken parm. Real Italian food is all about fresh vegetable dishes. The vegetarian options are endless.
Italian food is a vegetarian's best friend in so many ways.
I had a lot of fun developing the vegetarian catering menu for Mortadella Head. I love serving vegetarian dishes made with fresh local ingredients.
Most Italian dishes were invented with the freshest ingredients in mind. So it just seems natural for Italian catering menus to have a lot of really good vegetarian food. I mean come on, olive oil and garlic make everything better.
The vegetarian catering options and menu items at Mortadella Head can be served in full trays and half trays. A full tray usually serves 20-24 people and a half tray serves 10-12 people.
The great thing about the food we serve at Mortadella Head is that no matter what dietary restrictions we are dealing with, we can make some really awesome food.
An example is the delicious nut-free pesto we make for people with allergies to tree nuts.
Another one is the vegan options we have for people who love Italian food but don't want to eat animal products. Our Pizza Marinara is so good! It's perfect for both our regular menu and a vegan menu.
Here are some ideas on what you can order for your next event if you need a great vegetarian catering menu and still make your non-vegetarian guests happy!
Whether you want to do buffet style or passed hors d'oeurves during a cocktail hour, there are so many great options for vegetarian appetizers.
Bruschetta: This can be really fun for your guests. A bruschetta bar will allow you to give a few different seasonal choices. We arrange a beautiful display of toasted bread flavored with olive oil and garlic with basil pesto ricotta, marinated beans and roasted peppers. Here's my personal bruschetta recipe.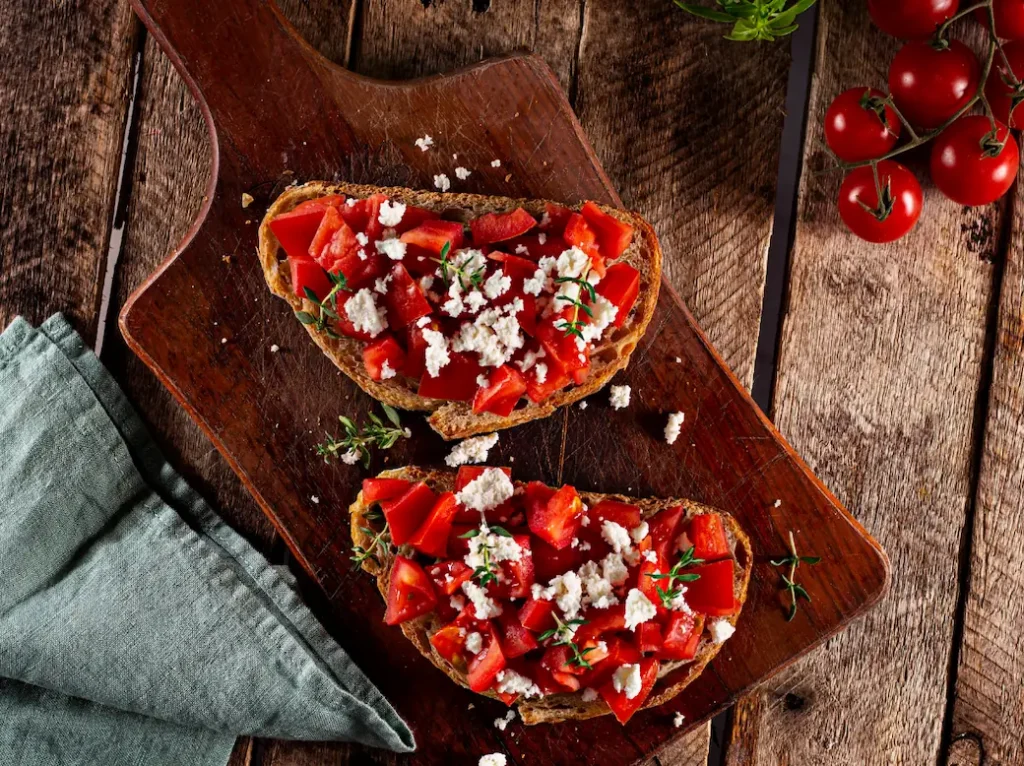 Caprese skewers: Use cherry tomatoes, fresh mozzarella cheese and basil. Finish them off with a good extra virgin olive oil.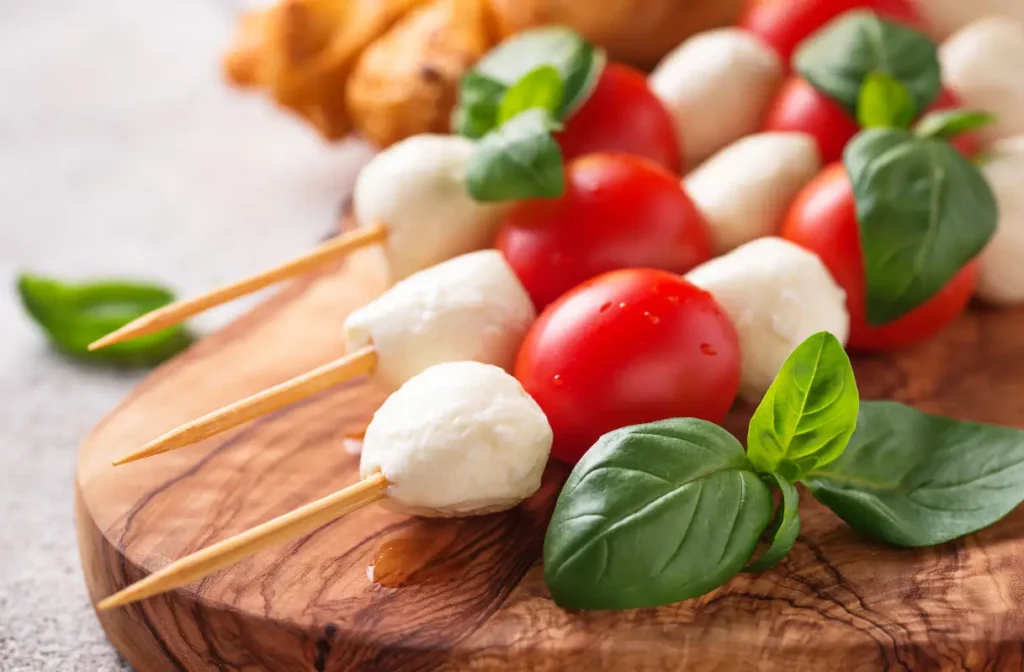 Crudite: Arrange a beautiful display of fresh garden vegetables like carrots, green beans, tomatoes and purple cauliflower. A hummus bar goes great with the fresh vegetables for dipping. Garlic hummus, roasted red pepper hummus and hummus made with black beans are a nice variety.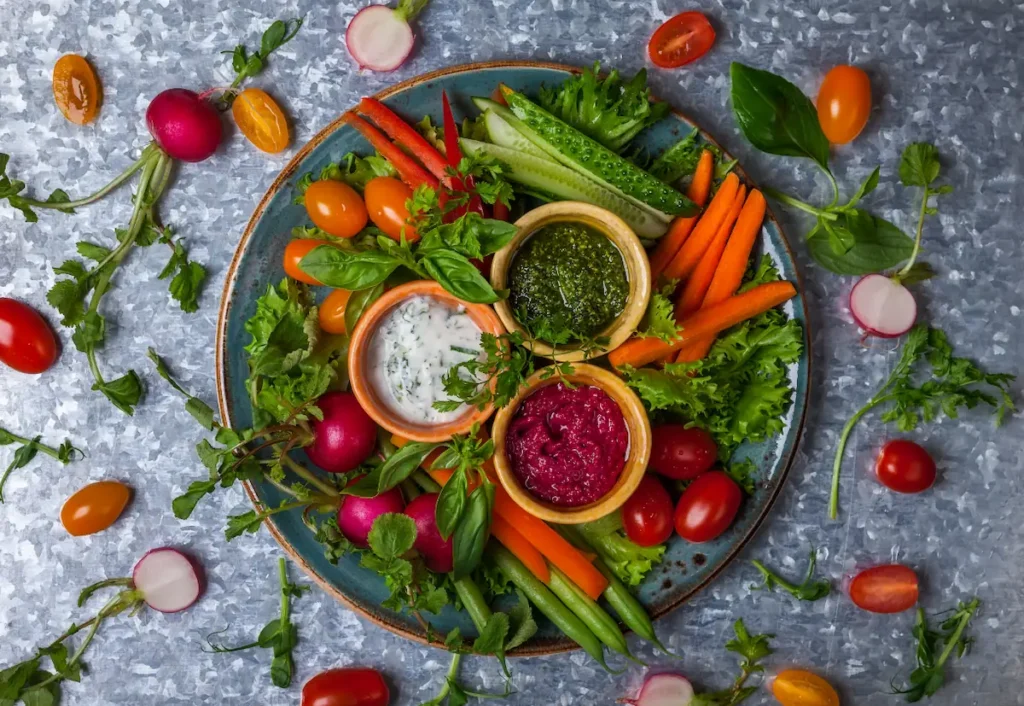 You aren't stuck with the standard garden salad for your vegetarian catering event. Get creative.
Caprese Salad: This is great in the summer with heirloom tomatoes, burrata and fresh basil. Add a good drizzle of extra virgin olive oil.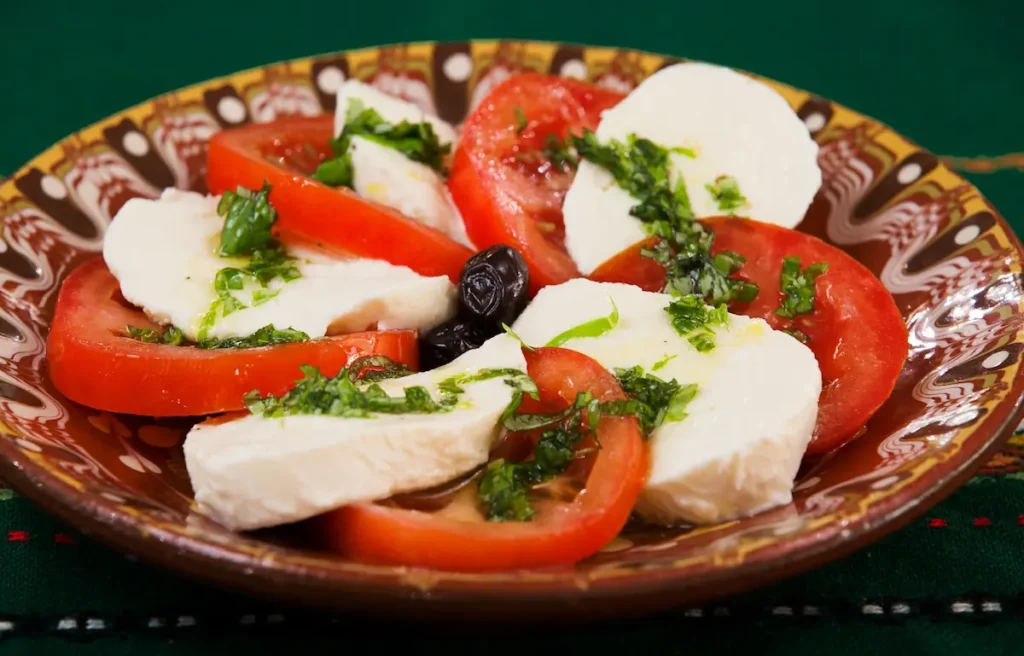 Greek Salad: Use a variety of lettuce, tomatoes, cucumbers and olives with a good feta cheese. Make a dressing with olive oil, lemon juice and oregano.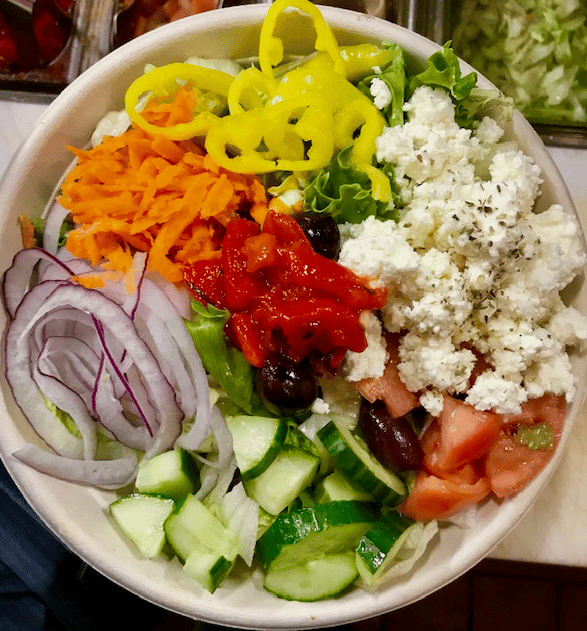 Beet Salad: Make this with goat cheese, red onion and a balsamic vinaigrette.
The choice of vegetarian entrees are endless with Italian food. Here are a few to choose from.
Eggplant Involtini: We make this with thin sliced and fried eggplant that we stuff with a variety of cheese and herbs. Then we bake it in our homemade vegetarian Marinara Sauce. Go check our recipe!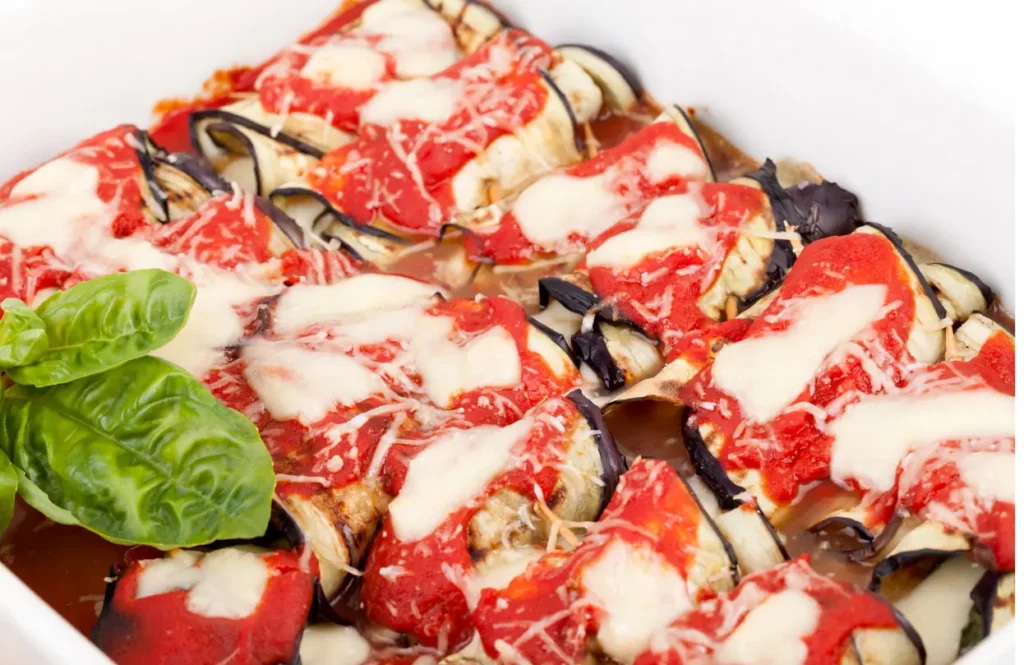 Vegetable Lasagna: We use fresh pasta sheets and then layer it with ricotta cheese, roasted garden vegetables and our vegetarian tomato sauce.
Risotto: Try truffle wild mushrooms cooked with a vegetable stock and parmesan cheese. This slowly cooked rice dish is creamy with a beautiful earthy flavor. And you can pair it with so many foods!
Pasta Pomodoro: This is such a simple dish but is really fresh and delicious. Make sure the pasta is cooked al dente and you use good tomatoes for your sauce. Drizzle some olive oil and grate some fresh parmesan cheese at the end.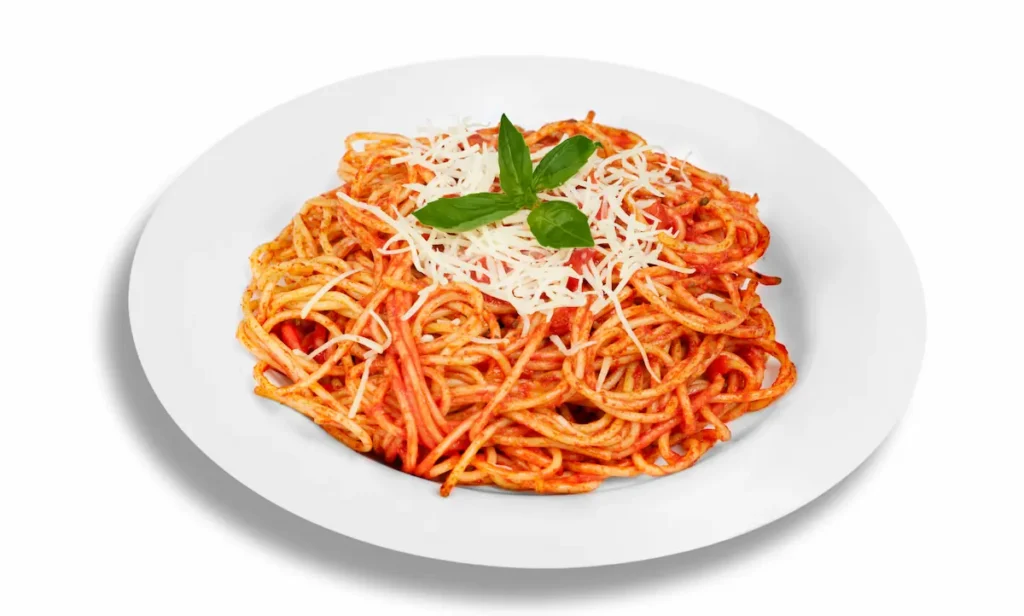 Whether it's your first time throwing a big event or you do it all the time, give us a call. We'll make sure your guests have great food!