And this is a fact.
Whether it's coconut shrimp, popcorn shrimp, or just classic battered shrimp, you better believe that if anyone is serving it, I'll be eating it.
That's why I am absolutely head over heels for this shrimp scampi fritta recipe.
I know fried shrimp is an Olive Garden appetizer, and listen, I'll give credit where credit is due—The Olive Garden classic shrimp scampi fritta is not half bad.
But today, I'm going to show you how to make the best fried shrimp scampi recipe you've ever had.
What does shrimp scampi fritta taste like?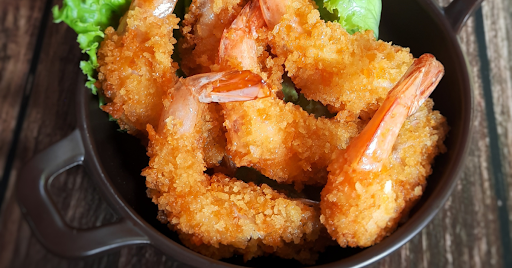 You could make this mild, or make spicy shrimp scampi fritta, it's entirely up to you.
If you like your meals with a bit more of a kick, toss some crushed red pepper into the breading, or go heavy on the bomba sauce if you're adding this to spaghetti at the end.
Regardless of how spicy you want to make your dish, if using our very own scampi recipe, the heart of the sauce comes from the olive oil, parmesan cheese, and fresh garlic, in lieu of the succulent butter sauce.
That's right, even though we love a good white wine butter sauce, we kept this dish a bit lighter to make up for the fried shrimp.
But trust us, it's just as delicious this way, if not more.
Can this be served as an appetizer?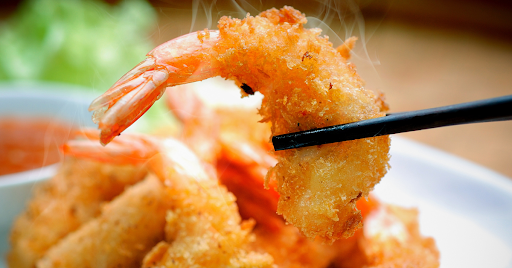 Absolutely! 
Believe it or not, this is one of the most popular shrimp appetizer recipes ever, and you'll be guaranteed to love it, even if it's not served over pasta.
Serve some of this fried shrimp with a lemon slice, different types of cheeses, and some alfredo sauce for dipping.
It'll be delicious!
What do I need to make this shrimp scampi fritta?
Uncooked shrimp, peeled and deveined: Any kind of shrimp will do with this, just make sure it's uncooked, as it'll do most of the cooking in the skillet with some oil.
Olive oil: Don't use extra virgin olive oil—regular olive oil heats better in a pan, making it better for frying
All Purpose Flour: Or any other kind of flour, really. If you wanted to omit this ingredient, that's fine too!
Eggs: The key to getting the breadcrumbs to stick to the shrimp is the use of the egg wash in this recipe.
Breadcrumbs: Of course, panko works fine too. This will be the final step in your breading process.
Parmesan cheese: Use a high quality parmesan cheese from your grocery store, and thank me later.
Salt, pepper, parsley, paprika: This is going to be your holy grail in terms of seasoning for your fried shrimp.
How to make shrimp scampi fritta:
Take your shrimp and coat them in some seasoned flour, until they are covered.
After your shrimp are covered in flour, coat them with the eggs. This will seal the flour in, and act as a glue for your breadcrumbs.
Finally, take your shrimp out of the egg wash mixture and coat them in some seasoned breadcrumbs.
Fry your shrimp in a large skillet over medium heat, being careful not to burn the olive oil or the shrimp.
Serve as is, or over your favorite shrimp scampi recipe.
Shrimp Scampi Fritta FAQs:
Q: What kind of sauce should I serve with this?
A: It's entirely up to you! You can serve this over olive oil and garlic, alfredo sauce, cocktail sauce, or even with tomato sauce if you'd like.
Q: Is this an appetizer or a main course?
A: It can be either! You can serve this as is with some dipping sauces, or if you're feeling bold, you can add this into your favorite shrimp scampi recipe. It's up to you.
Q: Can I make this in my air fryer?
A: Absolutely! Your air fryer is a wonderful option for frying this shrimp, and will even be a bit healthier too, as you won't need any olive oil. Give it a try and let me know how it comes out!
What to serve with shrimp scampi fritta: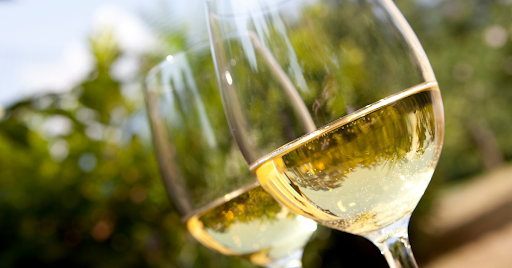 Wine: I always am a huge fan of chardonnay with any seafood. Give it a try!
Greens: Use some of that extra lemon juice and parmesan cheese to make a beautiful arugula salad. If you're really feeling bold, you can always top the salad with some extra fried shrimp!
Carb: If a traditional shrimp scampi isn't calling you today, that's fine. You can always serve this alongside some risotto. It'll be delicious!
Print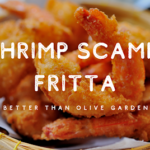 Shrimp Scampi Fritta Recipe (Better Than Olive Garden!)
---
Author:

Total Time:

20 minutes
4 tbsp olive oil

1 lb uncooked shrimp, peeled and deveined

2 cups all purpose flour, seasoned with salt, pepper, parsley, and paprika

5 eggs, beaten and seasoned with salt, pepper, parsley, and paprika

2 cups breadcrumbs, seasoned with grated cheese, salt, pepper, parsley, and paprika

2 tbsp parmesan cheese
---
Coat shrimp in seasoned flour

Remove shrimp from the flour mixture, and coat in the egg wash

Once shrimp is covered with the eggs, roll around in the breadcrumb mixture until covered

In a large skillet, heat some olive oil on medium heat (can also use canola oil or avocado oil)

Fry each piece of shrimp on each side until golden brown, being careful not to overload the pan

Place on a paper towel lined plate to dry

Serve with your

favorite shrimp scampi recipe

, or alone as an appetizer with some dipping sauces
Prep Time:

10 minutes

Cook Time:

10 minutes