Life is messy. And though it would be nice to cook what we like every day, sometimes we just have to hurry and throw together some quick foods.  
We've all been there. You rush through your house grabbing things on the run, mentally checking that you have everything and screaming internally: "OMG, what can I cook in 10 minutes?"
In the worst case scenario, you can always make a sandwich or heat some canned food. But if you have to cook for kids or relatives, you cannot feed them ready-made noodles every time. And then, who said that you can't wish for something tastier even when you're just on your own?
Luckily, quick foods don't have to be sad or boring.
There are many meals that can be arranged in a few minutes and fill your mouth with taste, giving you the energy you need to keep working through the day – or the comfort you deserve when you get back home.
Every culture has its own. Let's see some from Italy.
These Italian quick foods can all be done in less than 20 minutes. And if you need something faster, two of them can be ready in 5.
I've selected them so that anyone can find what they need.
This list has low cost foods and options for both omnivorous and vegetarian people. Some of them can be brought to work for lunch, others are perfect to make dinner when you're tired or have to go out again.
Also, kids usually like the last three. If you have to arrange something quickly to feed the whole family, take a look at them.
Let's start!
Spaghetti aglio e olio with parsley and chili pepper flakes
This meal is my go-to option when I'm in a hurry. And to be completely honest, I make it at least once a week even when I'm not that busy.
Spaghetti aglio e olio is a typical Neapolitan quick food made with just 3 ingredients: spaghetti, olive oil and garlic.
It was originally part of the so-called "cucina piccina" (small cuisine) – a name for the foods made by the poorest families. Now it is appreciated all across the world for its simple yet wonderful taste, and is perfect for both the budget-wise and those who like to multitask while cooking.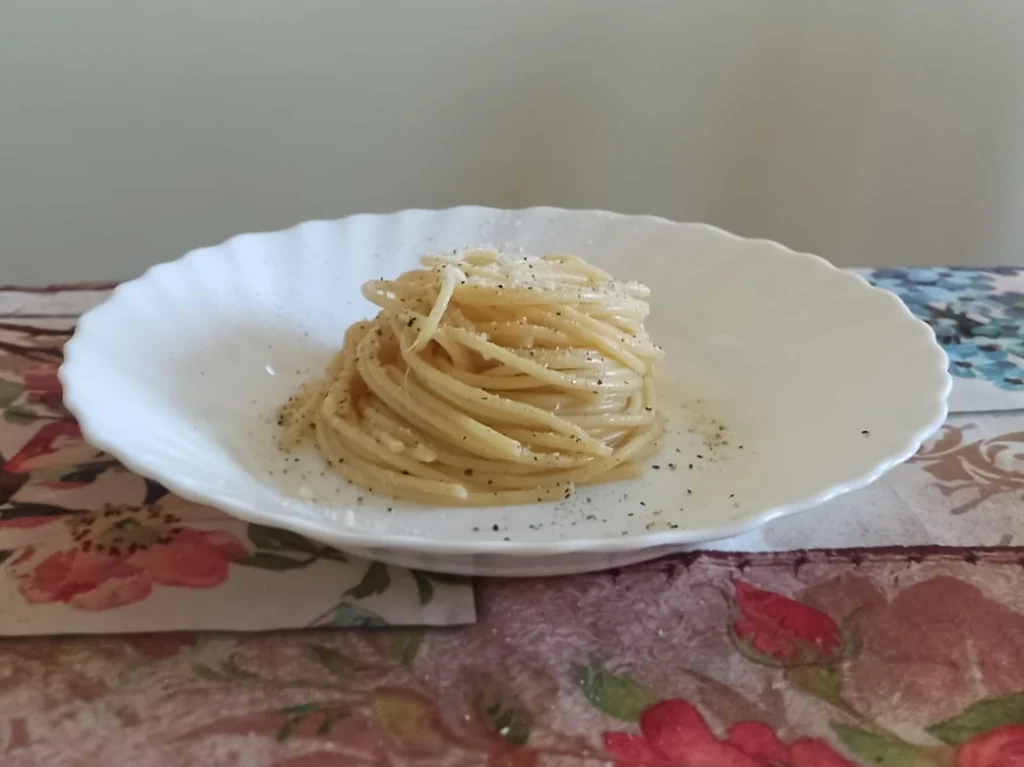 The process is very simple: all you have to do is cook the spaghetti in a pot, and in the meantime slice some cloves of garlic and stir-fry them in olive oil. When the spaghetti are ready, toss them in the pan with the oil and garlic, mix well, and your meal is ready!
It's already perfect as it is, but sometimes I like to add in some chili pepper flakes, a sprinkle of grated Parmesan cheese, and looots of fresh parsley. It creates a perfect mix of flavors and spices.
This dish can be made in less than 20 minutes. It also doesn't require much attention: it takes just two minutes to sauté the garlic, then you can set it aside and let the spaghetti cook while you take care of other chores.
Just remember to brush your teeth afterwards!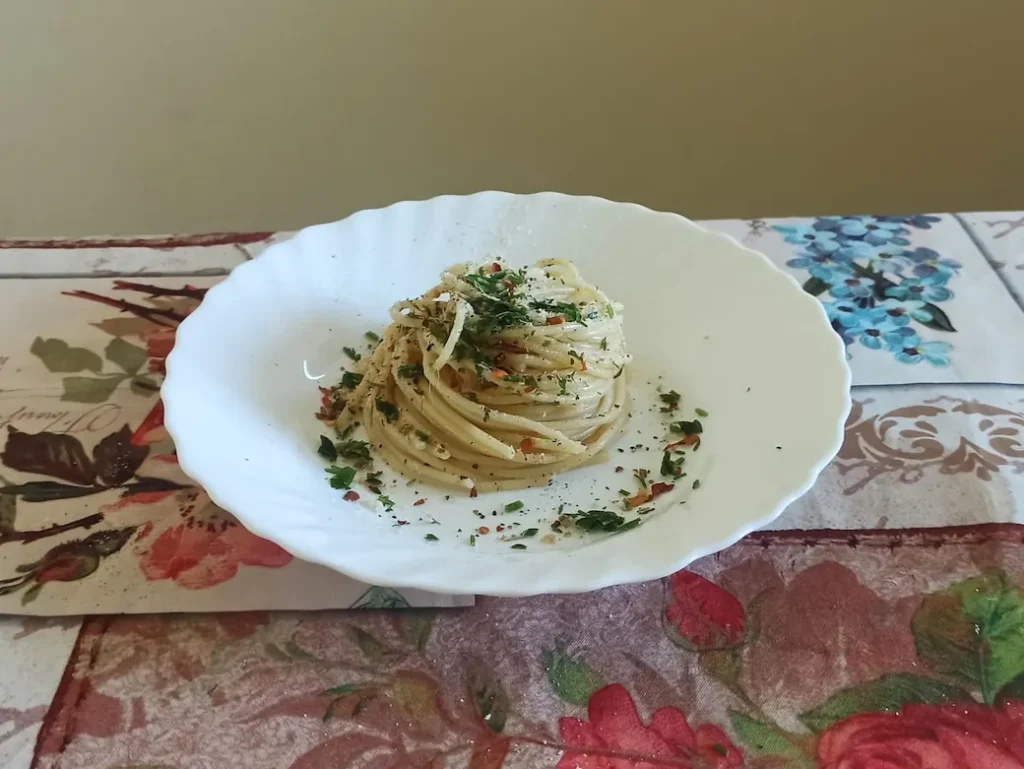 Another quick food made with pasta, for the cheese lovers out there. Cacio e pepe is a typical Roman main course dressed with a cream made of pecorino cheese and ground pepper.
It takes less than 20 minutes to be ready, and like with spaghetti aglio e olio, you can use most of that time to do other chores while the pasta is cooking.
All you have to do it wait for the pasta to be ready, then mix grated pecorino cheese with ground black pepper in a bowl and add a scoop of the cooking water to make the cream.
I personally love it, and I always recommend it.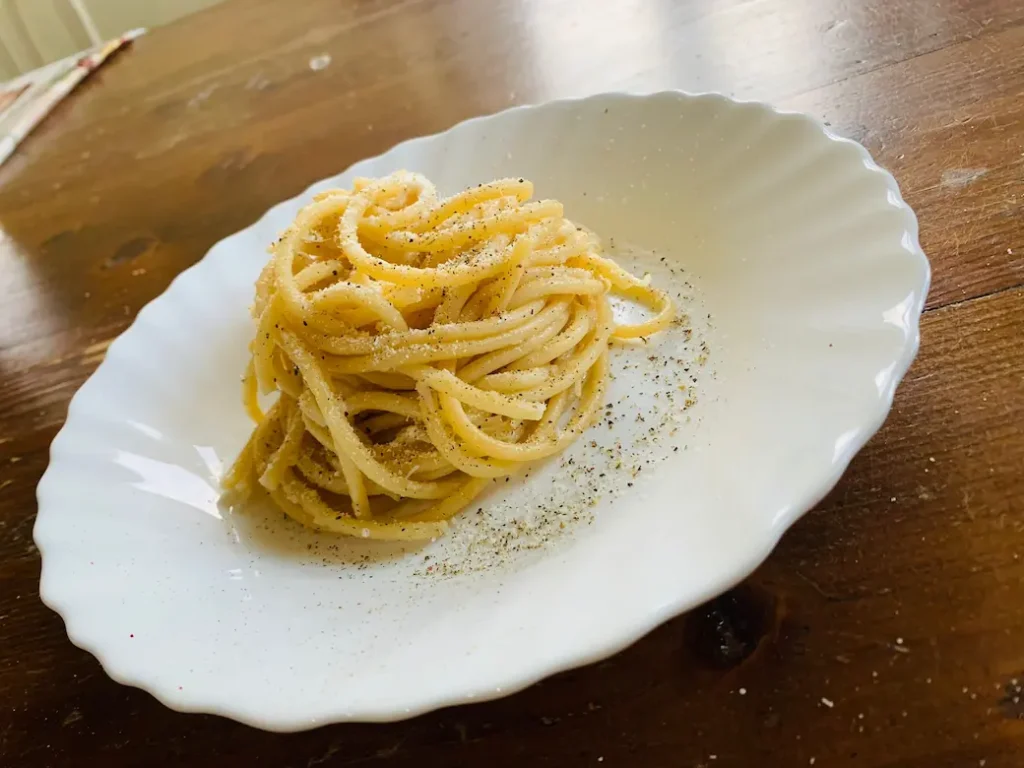 If you're looking for a fresh 5-minutes meal, you should try our caprese salad recipe. It's a dish from the island of Capri made with tomatoes and mozzarella. I've already written something about it in a post about cheap and easy Italian foods…
It is very healthy, and it takes just a couple minutes to be ready.
Here are all the ingredients you need for one portion:
2 plum tomatoes
1 mozzarella ball
1 tbsp of extra-virgin olive oil
a pinch of salt
some basil leaves
(The traditional recipe requires San Marzano tomatoes and buffalo mozzarella, but – just between us – any fresh alternative will do) 😉
The making is quick and simple. You just have to cut both the tomatoes and the mozzarella ball in slices, and then place them on a dish, season with salt and oil, and garnish with some fresh basil leaves. There you have it.
If you have some bread, you can also make a very fresh caprese sandwich. Or you could cut all the ingredients into cubes and eat your salad in a bowl along with a crunchy bruschetta.
Quick and easy – and delicious, too. I'm filling my house with basil plants just because I plan on making it every week this summer.
And finally, you can easily arrange the slices in a nice fancy way without losing time. This is perfect when you're having guests over and want to make something that looks as good as it tastes with zero effort. What could you possibly want more?
Bruschetta with ham and cheese
If you never heard of bruschetta, it's the Italian name for grilled or baked bread slices.
It's usually seasoned with just salt and extra-virgin olive oil, but many people also add meat to the bread before baking.
If you want a snack that's hot, crunchy and super tasty, that's the way to go.
You just have to preheat the oven at 392° F, and in the meantime top some bread loaf with a slice of ham and a small piece of mozzarella. Alternatively, you could spread some sausage on top of the bread and season with salt and ground pepper. Bake for 5 minutes, and enjoy.
You can make this snack in about 20 minutes, but sometimes even that is too much time. Luckily, there's a similar food that takes just 5 minutes to be ready.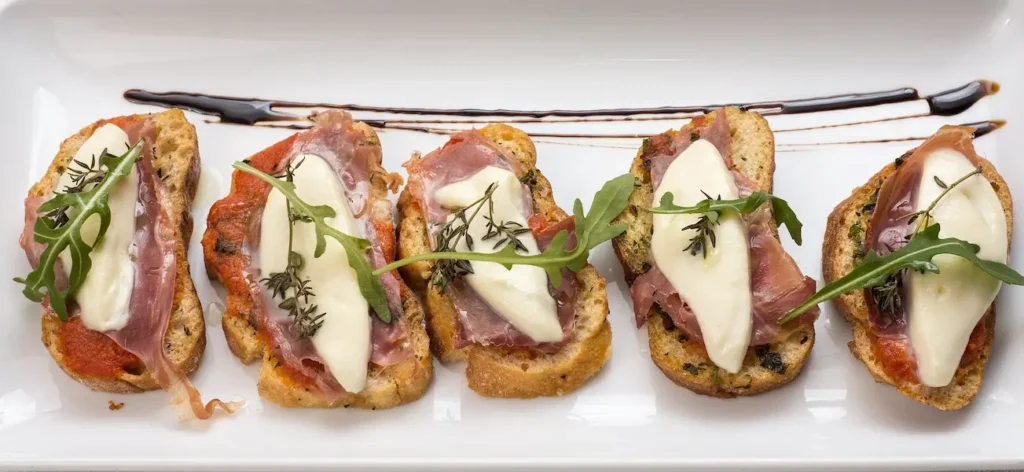 Ever heard of piadina?
It's an ancient type of flatbread which is now typical of the Emilia Romagna region. It is commonly used to wrap salads, cheeses or meat cuts and eat them immediately.
You can see where this is going.
Thanks to its simplicity, piadina is used to make lots of street food and quick meals in Central Italy. If you're looking for a way to make dinner in 5 minutes and you like ham and cheese, this is the food for you.
Take some store bought piadina bread (or any type of flat bread) and heat it on a pan for about one minute. Then flip it and heat the other side.
Add some ham, cheese and arugula on top of the bread, then fold it twice like in the picture, and there you have it.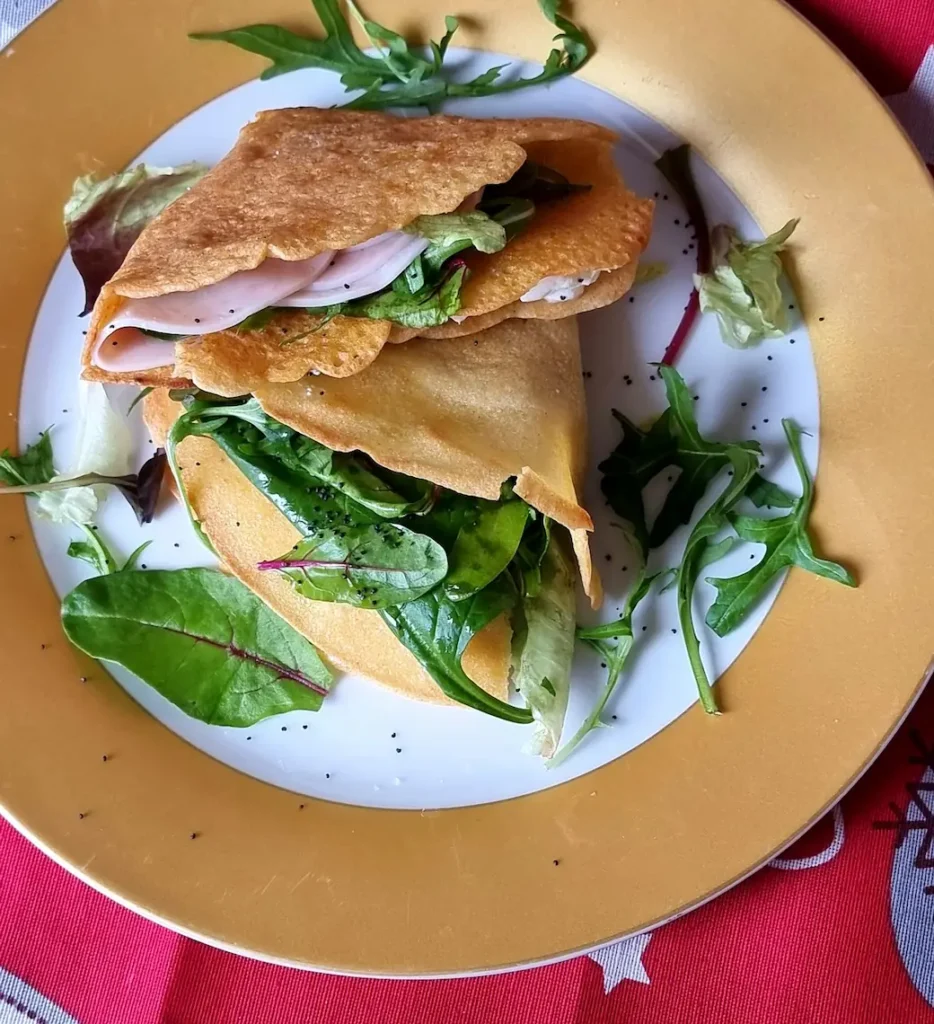 Have fun making these quick foods.
They're super easy and don't require much attention, so you can throw them together while you're getting dressed and bring them to work in a foodie bag.
And if it's dinnertime and you don't feel like cooking too much, they're a great alternative to the usual boring ready-made soup.
Either way, I hope you like 'em.
And for those days when even 5 minutes are too much: did you know that if you're located in Boston you can get some amazing Italian-American food delivered to your home, or have it catered to your office for lunch?
Just tell us what you need, we'll handle the rest 🙂
See you soon!