In the heart of Vacationland lies the motherland of it all, Portland. Who doesn't love a little city right on the ocean?
When in Portland in the summertime, you can catch me and pretty much the rest of New England housing lobster rolls by the pound. (Highroller Lobster Co; check them out!)
But sometimes, you're just in the mood for something carby, saucy, and slathered with cheese. For me, this is a daily occurrence, so I've been working on a list over the years of all the places in Portland that can do the job.
And it's your lucky day, because I'm sharing it with you!
Eat in, bring a pizza to the beach, stop by and grab a box for the ride home; whatever, just make sure you try them.
Portland Pie Company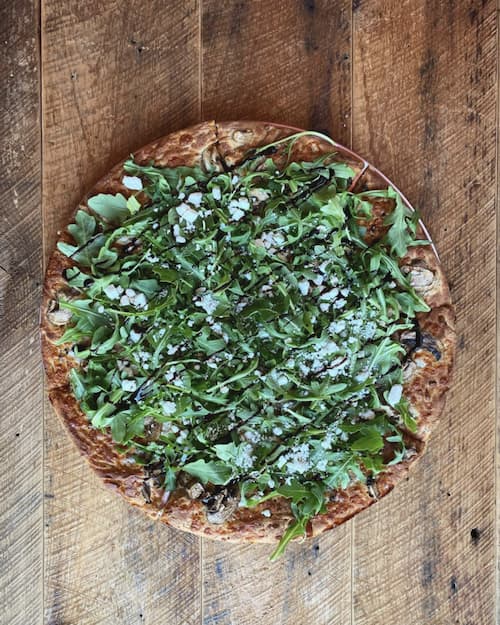 This is one of the most well-known places in northern New England. Famous for their gourmet artisan pizzas, huge sandwiches and fresh salads, they've unofficially coined the title of Maine's original craft pizza. A huge honor, really.
I recommend going with the Mount Katahdin Pesto pizza. Their pesto is outstanding, and they use it alongside the freshest spinach and artichoke hearts. Truly the gold standard of craft pizza.
Brickyard Hollow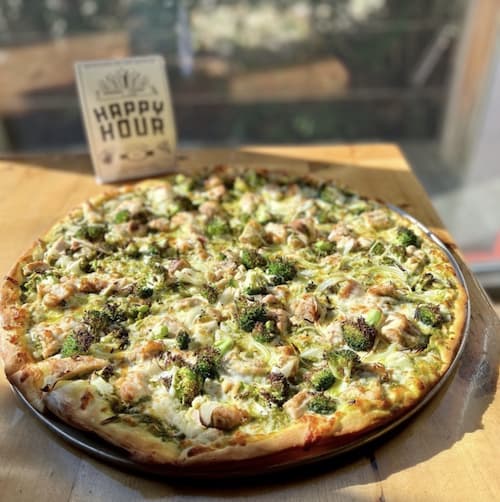 I am absolutely OBSESSED with this place. This is a must-stop every time I'm in Portland.
It's actually a brewery, but the beer and food are so good that they have four locations.
When you think of brewery food it's often little snacks and pickies, but not this place. Brickyard Hollow does it right with dumplings, loaded fries, protein bowls, and mouth watering craft pizzas.
I recommend ordering their loaded pork gouda fries and fresh mushroom, roasted garlic & gorgonzola crumble pizza. Their roasted garlic is what will greet you at the pearly gates of heaven, and you'll get three days worth of lunch out of this monstrosity.
Slab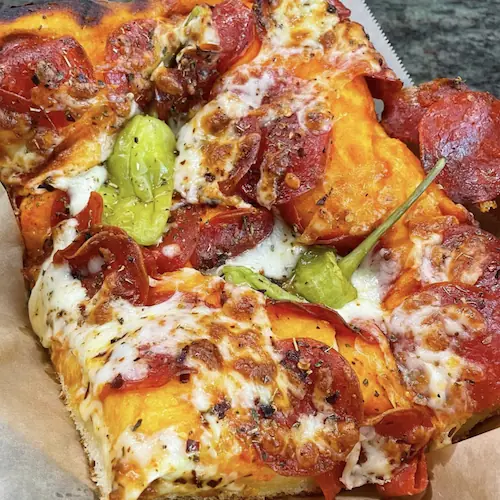 This place is NUTS! It's a little different from the rest, because it sells Sicilian pizza by the slice along with their thin crust round pizzas. And as you all know, any pizza restaurant that sells pieces by the slice knows what they're doing.
I recommend ordering a slice of Sicilian along with a Bee Sting Thin Crust pizza. This guy is LOADED with prosciutto, black olives, banana peppers, TONS of cheese and drizzled with honey at the end. This place is doing it right.
Slab also sells their pizza at local farm stands and other eateries, so if you're out somewhere and see a sign that advertises Slab pizza, get it immediately.
Otto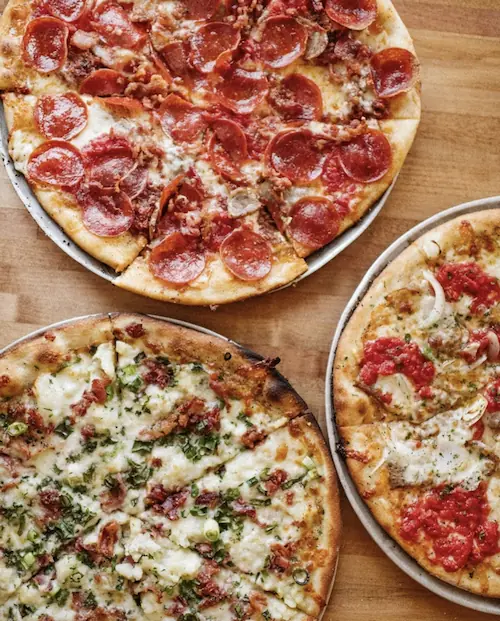 This is arguably the most famous pizza joint that I've listed. EVERYONE knows and loves Otto, and the OG location is right in the heart of Portland. My friends and I inhale copious amounts of pizza and beer whenever we go here.
One time, I was hungry at 7am and ate a whole entire cold Otto pizza we had refrigerated from the night before to myself. If a pizza is good cold, you know it's legit.
I recommend their signature mashed potato, bacon and scallion pie. It's their famous specialty pizza, and I make sure to get it every single time I go.
Flatbread Company Portland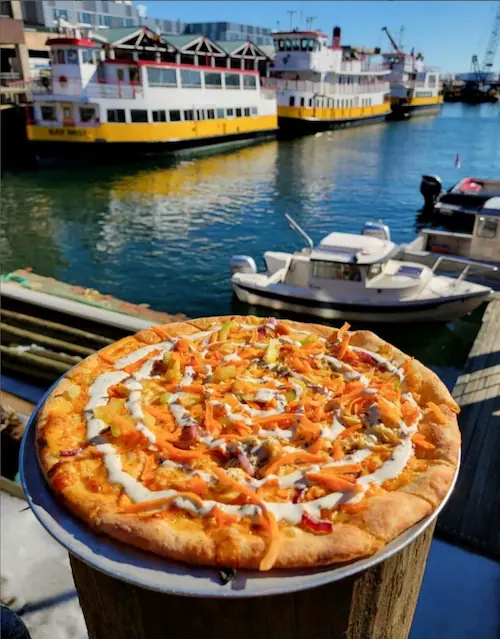 Doesn't that picture encompass everything Maine is all about?
If you're from New England (or Maui, Hawaii), chances are you've been to Flatbread Company. This pizza is UNIQUE, let me tell you.
This wood fired pizza place uses the freshest ingredients to make the most delicious, organic flatbread pies. A little different than the artisan pizza Portland is known for, but worth it nonetheless.
I recommend getting a half and half with Mopsy's Kalua Pork Pie and the Community Flatbread.
You get a wonderful combination of goat cheese and homemade organic mango BBQ sauce for the Pork Pie, and the delectable blend of mushrooms and onions that Flatbread is known for with the Community Flatbread. A win-win indeed.