Yesterday, I posted a typical recipe from my region with which I grew up. Today, I want to share another typical product that I learned to appreciate as an adult. A drink, to be precise.
It's called Lu Cazolà or, sometimes, Lu Carzolà, which are both dialect for "The Shoemaker". But you can also omit the article and just call and it Cazolà.
It is possibly the most typical drink of the Marche sporche – the inland, least classy part of the region. To draw a comparison, if Garth Brooks had been from here, he would have probably sang about the low places "where the Cazolà drowns and the beer chases the blues away." It's the drink elderly people ask for when they want a remedy against cold. The one that people order in sports bars after a long day of work. You get the idea.
It's not always my first choice when going out, but it has a cultural significance so it's good to know it. Its ingredients are not always easy to find outside of Italy, but if you can get your hands on them, you should definitely try it once.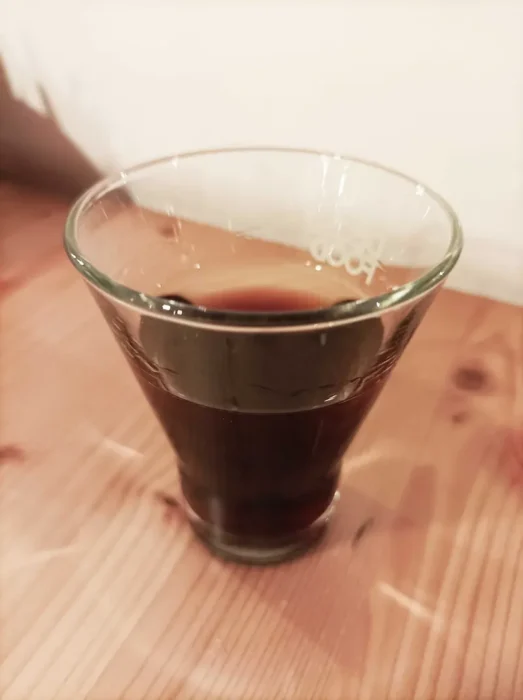 Why is it called The Shoemaker?
There are many stories about that. Most people on the web say that it's because this drink was invented by a local shoemaker. Others believe that artisans used to serve it to their customers.
But there's a funnier story, and in my heart it's the real one behind this name.
During the fascist era, the coffee distributed by the regime used to suck so much, that the locals resorted to pouring Varnelli liqueur on it in order to make it drinkable. Apparently, there was a proverb for that. "Ce ficco lo Varnelli, come lu cazolà ce ficca na pezza", which translates to: "I'm pouring Varnelli on it, like a shoemaker would use a patch (to fix a broken shoe)".
To this day, many people still like to "correct" their coffee (that's how we call it) with Varnelli or Sambuca. My theory is that after a while, somebody switched coffee with Caffè Sport Borghetti, and Lu Cazolà reached its final form.
Now let's see how to make it.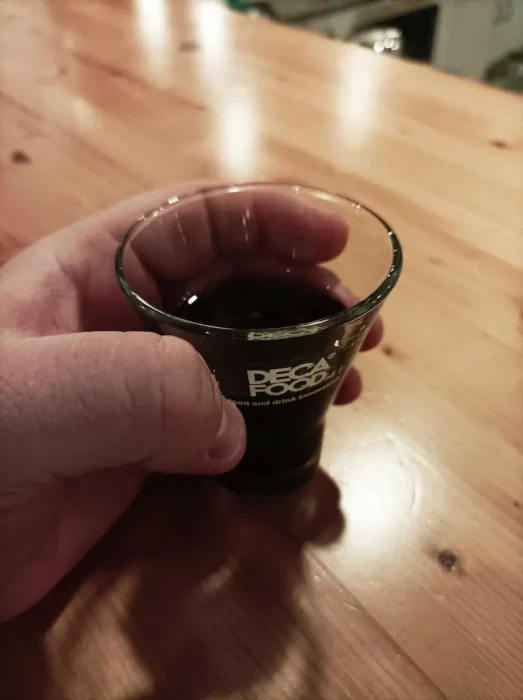 How to make Cazolà at home
This drink is simple and straightforward. It's made with two local liqueurs, and is served on a small glass without ice.
The ingredients are:
Caffè Sport Borghetti: a coffee liqueur invented in the city of Ancona (the region's capital) by Ugo Borghetti.
Varnelli: a dry anise liqueur produced in the mountain area of Pievebovigliana, Muccia, and Visso. It was first meant to be a herbal remedy against cold and minor illnesses, but people soon found out it was perfect for recreational use as well. Since then, Varnelli has been used for decades to correct coffee, and to make local drinks and dishes (like pasta with ciauscolo and Varnelli).
The method is simple. 2 parts Caffè Sport, 1 part Varnelli. Easy as that.
This drink has a strong, decise taste, and the herbal properties of Varnelli make it a perfect drink against the cold during fall and winter. So, next time you're back home shivering for the low temperatures, serve yourself a glass of Cazolà, and put a patch on whatever was wrong with your day – like a shoemaker would!
Print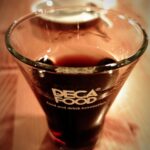 Lu Carzolà
---
2 oz Caffè Sport Borghetti

1 oz Varnelli liqueur
---
In a liqueur glass, add the Caffè Sport Borghetti and then the Varnelli liqueur. Serve without ice.