This week, I got the opportunity to speak with Massachusetts native and food blogger, Jordan Brocklesby. From navigating the Boston food scene and making a transition to her newest adventure in Portland, Maine, Jordan is an expert on all things New England food. Here, she talks about making her transition to being a foodie in Maine, the changes in current social media trends, and spills the tea on the best spot to get a lobster roll!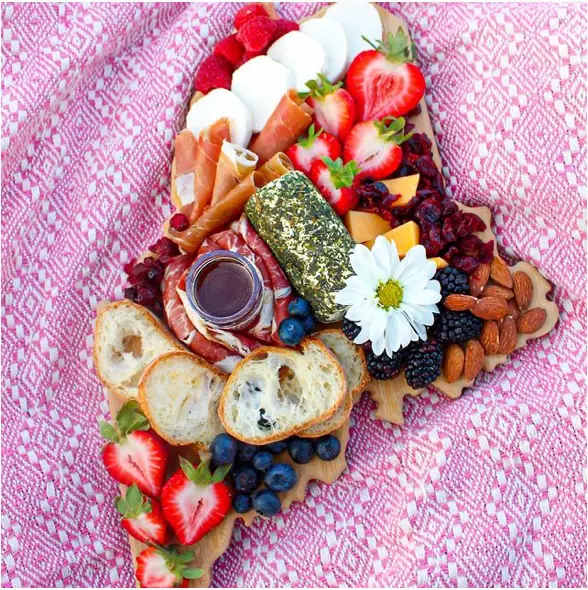 Tell us about yourself! How/why did you start your food account(s)?
Hi! I'm Jordan. I run Jordan's Plate on Instagram and Plates of Portland Maine on Tik Tok.
I started my Instagram, @jordansplate_ in 2020 during the pandemic as a passion project and to give myself a competitive edge in the job market. I fell in love with food blogging and began to immerse myself in the Boston food scene.
After capturing the Boston food scene for almost two years I have started my next adventure in Maine! Plates of Portland Maine was a Tik Tok account I made on a whim to get me started in this new location, and it has become a huge part of my content recently.
That's super exciting! Congratulations on your new move to Maine. How did you make your transition from the Boston food scene to the Portland food scene? Was it challenging?
As of now I am still in the midst of both. I think it is always important to know how to pivot and constantly evolve. Although I just started covering Maine, I am slowly working on a brand refresh for my Instagram, and am excited to get things started as an official Maine account.
View this post on Instagram
It's so important, especially in the food industry. Kudos to you for embracing change! What would you say the main differences are between being a Boston foodie and a Portland foodie?
I love being a foodie in both cities! They are both super unique and it has been fun getting to try restaurants in both spots.
I think there are a lot of opportunities in Portland that I am excited to break into. However, both in general have been fantastic!
That's so great to hear. What would you say your favorite cuisine has been in Portland?
This is definitely a tough question. I have to go with everything! Portland has a ton of diverse cuisines and food options.
View this post on Instagram
What's your favorite kind of content to create?
I go back and forth between photos & videos. Videos/reels are becoming extremely popular but getting my camera was such a special moment. I worked so hard on my page just using my phone, so upgrading to a camera meant a lot to me!
What do you predict for the future of food accounts on social media?
I think social media is always evolving. Right now, there is a focus on reels, which I think will continue to grow!
Do you enjoy blogging on TikTok or Instagram more?
Tik Tok is super new and fun for me to work on. I still love my Instagram and am working on a refresh which I am looking forward to seeing come to life, so definitely a tossup.
View this post on Instagram
What would you say your top 5 must visit restaurants are for the Portland area?
My top 5 as of right now are:
Bird & Co.
Baharat
Mr. Tuna
Terlingua
Luke's Lobster
View this post on Instagram
Best sushi in Maine?
Mr. Tuna, they have a restaurant and food truck!
Spot for the best lobster roll?
Bite Into Maine food truck!
Maine's best brunch spot?
My favorites are Bayside American, Nom Cafe & Dutch's,
Favorite Maine brewery/cider house/distillery?
Apres is pretty new and has awesome vibes!
Best BBQ in the area?
Terlingua for sure!
Favorite dessert spot?

Gelato Fiasco is one of my favorites!
---
Make sure to follow Jordan at @jordansplate_ on Instagram, @platesofportlandmaine on TikTok, and @jordansplatefoodie on TikTok to stay up to date with all that she's doing!
All featured photos courtesy of @jordansplate_ on Instagram.