If you want my honest opinion, making grilled cheese sandwiches is a form of art.
I'm being so serious.
When I was a kid, this was my absolute favorite meal.
But in true four year old fashion, all I needed was two pieces of white bread, some slices of American cheese, and a dream.
My grandma would butter up each side of the bread and press it for me, making me the grilled cheese from heaven…
…For a four year old.
Now that I'm older and my taste buds are more evolved, whenever I make grilled cheese, I use anything BUT butter (and American cheese).
And to be honest with you?
I am now an avid butter on grilled cheese hater (sorry Grandma).
Sure, it works just fine.
But there are a few other things that work even better, to get you to that level of ultimate crispiness that brings your grilled cheese sandwich to sheer perfection.
Mayonnaise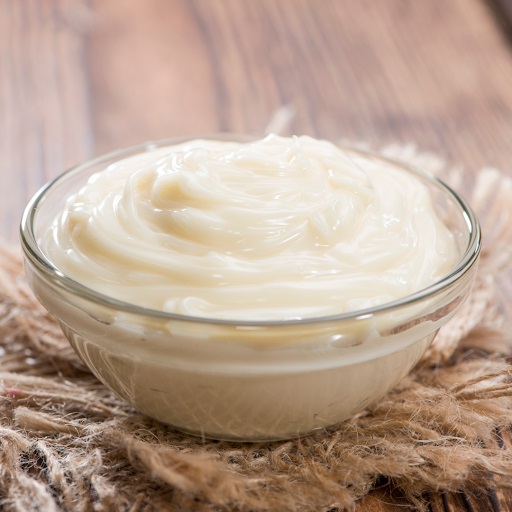 This is my number one vote for a butter substitute when making a grilled cheese sandwich.
It's easily spreadable on the outside of the bread, taking the place of butter with a vengeance.
It adds a creamy texture and a tangy flavor, giving your sandwich even more flavor than it would have with butter.
Best of all, it gives your sandwich the best crispy texture that you can have, due to how well it spreads and the coverage it can give to the outside of the bread.
I'm not kidding you when I say that this makes the perfect grilled cheese sandwich.
Oil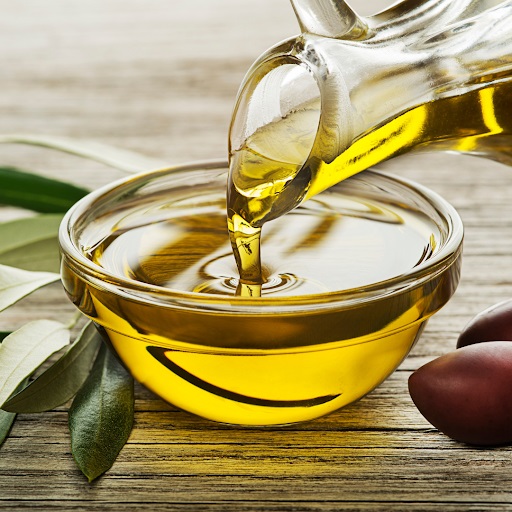 There are various kinds of oil that you can use to grill a grilled cheese sandwich that take away the use for adding butter to the bread.
The most obvious of the oils to use is olive oil.
Not olive oil cooking spray, regular old olive oil that can really get into the nooks and crannies of the bread.
A classic staple in Italian American cuisine, olive oil provides a neutral flavor at a low smoke point.
When using olive oil, be sure to add a smidge of water to the pan before covering your sandwich, and to cook the sandwich on low heat.
This will allow the cheese to melt while olive oil works its magic to lightly crisp up both sides.
Just beware that olive oil gets very smokey when on a higher heat, and can start a fire very easily. Use caution when using this method, even medium heat can be too high!
If you wanted to cook your grilled cheese in a more traditional way while using oil, consider using of the following oils that have a higher smoke point instead:
Vegetable oil

Avocado oil

Olive oil

Coconut oil
Note the option of coconut oil on this list. Coconut oil is another type of oil that can be used instead of butter. It provides a nice crispness to the bread, while imparting a hint of coconut flavor to the sandwich.
This will slightly augment the flavor of the sandwich, so just beware of this factor if using this method.
It's extremely spreadable, though, which makes it optimal for using to make grilled cheese sandwiches.
Margarine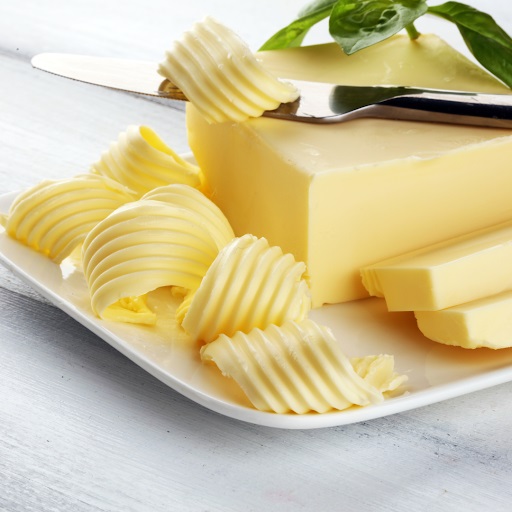 Butter's aspiring younger sister, as I like to call it.
Margarine, as you probably know, is a great substitute for butter in cooking and baking.
It has a similar consistency and can be spread on the bread before grilling the sandwich.
If you want my opinion, it's honestly easier to spread margarine over your bread than butter.
Which is why this has my vote for one of the best butter substitutes to use when making grilled cheese sandwiches.
I wouldn't necessarily say that it provides a different flavor than butter per say, but it's definitely a great option for when you're out of butter or just wanting to try something new.
Mashed Avocado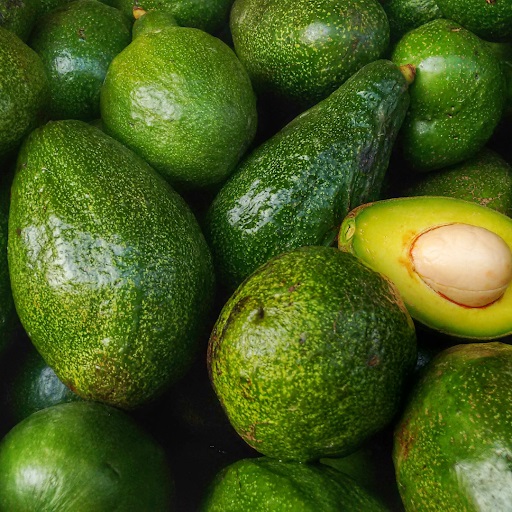 This one might come at a bit of a surprise to you, but for a healthier twist, you can use mashed avocado as a spread on the bread.
It adds creaminess and a unique flavor profile to the grilled cheese, and is a much healthier alternative to most of the above mentioned replacements.
It still gives you that crispy texture that is desired when it comes to grilled cheese sandwiches, and has tons of healthy added fat.
Simply mash the avocado, season with salt, pepper, and lemon juice, and spread evenly over each side of each slice of bread on the outside of the sandwich.
Just be aware that this may impact the flavor profile of the sandwich ever so slightly.

Greek Yogurt
I'm gonna let you in on a bit of a secret:
There's really no difference between using this and mayonnaise when making a delicious grilled cheese sandwich.
All you have to do is mix it with some lemon juice, salt, and pepper, and it will virtually taste the exact same.
It spreads so easily over the top of the bread, giving you the crispiest grilled cheese sandwich that you could ever want.
It's a lot healthier than the above options too, and won't really augment the flavor profile too much.
But if you want a deliciously creamy and tangy flavor, again, don't forget to season the Greek yogurt. Full fat and low fat work the same with this method!
Bacon Grease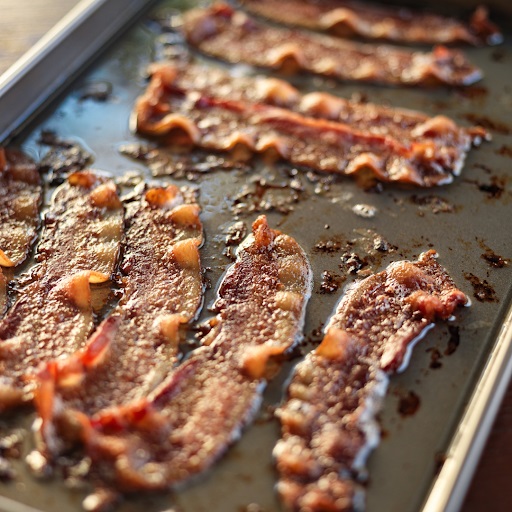 This option is purely just for fun.
It's not a healthy fat, nor does it try to be.
But it gives your grilled cheese sandwich a delicious flavor and similar results to the mayonnaise option.
Bacon fat has a high smoke point making it a great cooking oil, and thus a great alternative to use for things like grilled cheese sandwiches.
It really soaks right into the slices of bread, spicing up your traditional grilled cheese sandwich to the max.
While it's not a healthy option, it's certainly a delicious option.
Give it a try, and I promise you'll love it!
How To Make The Best Grilled Cheese Sandwich Ever
View this post on Instagram

As I said above, the making of grilled cheese sandwiches is an art.
This art is contingent upon a few things:
Bread.
Cheese.
Toppings.
The bread, in my opinion, needs to be sourdough.
I don't make the rules.
This type of tangy Italian bread will give you the best depth of flavor with this, and contrast very nicely with the other ingredients.
If you don't have sourdough bread, honestly, I love using a bulky roll or a hamburger bun flipped inside out.
The butter substitute will spread easily over the smooth surface, and make a wonderful round sandwich.
Next up is the cheese.
Any good grilled cheese sandwich uses a combination of the three:
A sharp cheese

A creamy cheese

A fun cheese
One slice per type of cheese is fine.
This always ends up with me using a combination of cheddar cheese and literally anything else. I've used cheddar, gouda, and provolone, cheddar, pepperjack, and mozzarella, and just about anything else that you can think of.
In fact, a few years ago, I went to Wicked Fresh Craft Burgers up in North Conway NH, and ordered the best grilled cheese of my life.
It had provolone, cheddar, and swiss on it, and it honestly changed my life.
I added some crispy bacon and caramelized onions to it, and I've been thinking about it every day ever since.
Using my methods above, here's how to make this grilled cheese recipe at your very own house!
View this post on Instagram
Print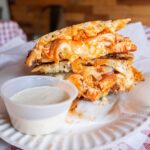 Grilled Cheese Sandwich Recipe With No Butter
---
2 tbsp

mayo or any other spread

2

slices of sourdough bread OR one bulky roll cut in half

1

slice cheddar cheese

1

slice provolone cheese

1

slice swiss cheese

2

pieces of crispy bacon

½ cup

caramelized onions

Apple slices (optional)
---
Assemble the sandwich and spread an even layer of mayo or the substitution of your choice on each side of the bread.

Using a frying pan, grill each side of the bread over medium low heat until the cheese is melted and the bread is golden brown.

Serve hot with a side of chips, crunchy vegetables, or an apple.