When in Rome," as the saying goes, you will have a plethora of delicious local cuisine to choose from. One dining option that is especially well-loved by locals and visitors alike is pizza al taglio, or, pizza by the slice. There are over five thousand independent pizza al taglio spots in Rome alone. With staggering numbers such as this, it can be hard to know which one you should go to. Fear not. We've created a list of five of the best pizza al taglio restaurants in Rome, so you can spend more time enjoying the sights, culture, and delights that the Eternal City has to offer.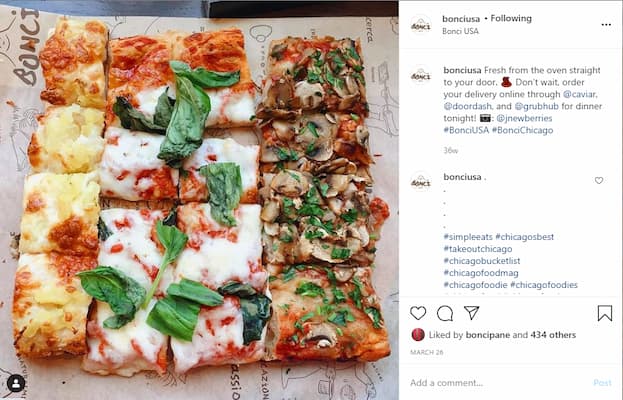 Owned and operated by the talented and well-known chef Gabriele Bonci, Pizzarium is a venue that certainly does not disappoint. Prominently located in Rome just a few minutes away from the Vatican, Pizzarium features a different selection of pizza al taglio options, high quality organic ingredients, and vegan options. Although this venue frequently has long lines and lengthier wait times, once you bite into your slice, you will see what everyone has been raving about.


https://www.instagram.com/p/_BsPFGRQkk/
If you're not lured in to Antico Forno Roscioli by the fragrant aroma of bread and baked goods that linger in the air outside of this shop, then you may be lured in by their outstanding reputation for top notch customer service and incredible dishes. This bakery has been owned and operated by the Roscioli family since 1874. They are not new to this business; they also own and operated a deli, a wine bar, and a ristorante nearby. This venue is a local favorite, and despite the fact that they are seemingly always busy, their staff is fast and efficient. They keep their toppings simple, sticking with local staples and fan favorites, and their dough has been classified as one of the best in all of Rome.
https://www.instagram.com/p/BqcMenShQMS/
There are multiple La Boccaccia branches in Rome, but the original venue is located on Via di Santa Dorotea. This pizzeria uses local produce to top their crispy dough. Their ingredient combinations are delicious and unique, and they offer a wide variety of pizza al taglio options to choose from. Although this restaurant is a bit off the beaten path, the taste of their dishes more than make up for it ten-fold.
https://www.instagram.com/p/BWpKAjOgMUO/
Tucked away in a picturesque alleyway, Cucina del Teatro looks something out of a dream. It may be a bit hard to find, but Cucina del Teatro is worth searching for. Upon entering, you'll find a stone alleyway scattered with tables, hanging flowers and ivy walls acting as a backdrop. Cucina del Teatro offers a wonderful ambiance in combination with their highly praised menu options. They use fresh local ingredients and their dough is light and airy, making for a heavenly combination.
https://www.instagram.com/p/BlQqLIvHrDk/
Pizza Zaza may seem like a surprising addition to this list, but the restaurant deserves the mention. This is a tiny establishment, and if you don't know where you are going, it is quite easy to miss. Pizza Zaza makes their dough from high-quality organic ingredients — always freshly baked with a crispy base. Don't let the size of this shop fool you. The wonderful taste of their pizza easily compares to some of the biggest names in Rome.
When you can't hop on a jet for Roman pizza, check out our list of the best Roman pizza restaurants in the United States.