If you're planning a dinner party, a holiday or even a casual get-together, pairing some good wine and appetizers is always a good idea. It's great to bring people together with a variety of wines and some really easy appetizers.
You can create a party that revolves around the perfect pairing of wine and small bites, or you can set it up as a fun first course of a formal dinner.
If you've ever been to Venice, you've probably had "cicchetti" and a glass of wine. Cicchetti is similar to the concept of tapas in Spain where you have some wine and small finger foods in a bar and then bounce to the next place for another round of wine and appetizers.
I was in Venice once and I spent the afternoon going bar to bar trying the local wine and tasting the little appetizers each place was known for. Some bars served little sandwiches and some places served little skewers of grilled vegetables. It was cool to get a sampling of everyone's specialties.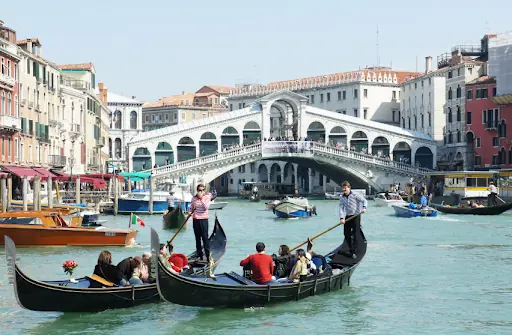 This concept is so fun. I think it's a great idea and a good way to bring friends together to enjoy some good wine and interesting food.
The great thing about a get-together like this is that it doesn't have to be fancy or a lot of hard work. You don't have to buy the best wine on the shelf and you can use some really easy recipes for the appetizers.
A wine-tasting party can be a great time. I think it's fun to ask everyone to bring a bottle of wine and leave it in the paper bag while it's served. Let people guess which wine they're drinking. A lot of times, people will discover their new favorite wine because they are trying something they normally wouldn't order.
If you want to create some wine pairings for your party, keep it simple. You can make suggestions so everyone can try the right wine with the right appetizer. But, the truth is that there really are no right or wrong wine and food pairings.
I'm a big believer in the idea that you should drink the wine you like, despite what the experts say.
Here are some good wine suggestions and easy appetizer recipes for your next impromptu party.
Red Wine Wine to Serve with Your Appetizers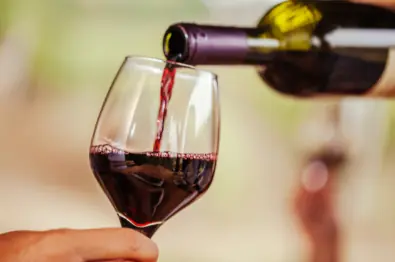 Have a nice assortment of red wine at the party. Here are a few I suggest.
Pinot Noir pairs well with crostini topped with mushrooms and parmesan cheese.
Cabernet Sauvignon is a safe bet with a cheese board.
Malbec goes great with roasted carrots and a red pepper stuffed with eggplant.
Etna Rosso is nice with a bruschetta topped with fresh tomatoes and tuna.
Nero d'Avola can be served with baby lamb chops or charcuterie boards.
White Wine to Serve with Your Appetizers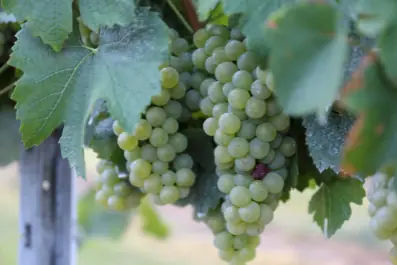 A few nice crisp white wines will go well with the appetizers you serve.
Sauvignon Blanc is a good choice for anything with pesto. This can be sweet or a dry white wine.
Pinot Grigio is also known as Pinot Gris if you're French. It is a nice idea to sip this while enjoying some shrimp.
White Burgundy is a white that goes well with anything rich and buttery. Try it with the classic pairing of scallops wrapped in bacon.
Make sure you have a few good craft beers at the party for the people who aren't into wine. It's important that everyone there has a nice time.


Appetizers to Serve with Your Wine
The appetizers you decide to serve don't have to be difficult to prepare. The idea is to have a sip of wine and a tasty appetizer. Keep it simple.
Here are some ideas for the appetizers to serve with the wine. I like to serve appetizers that will sit well at room temperature.
Cheese and charcuterie board with a variety of salumi and cheeses. Serve hard and soft cheeses to mix it up. Add some fig jam, pickled vegetables and nuts to the board.
Bruschetta with fresh tomatoes, basil and a drizzle of olive oil. Here's my → favorite bruschetta recipe.

Grilled bread with cream cheese and pepper jelly is a go-to recipe that everyone likes.
Shrimp cocktail with lots of lemon and cocktail sauce.
In Italy, it's common to get a plate of olives and salty snacks with a glass of wine during aperitivo hour. Put out some potato chips, peanuts, and pretzels.
Make some fresh salsa and serve with salted tortilla chips.
A simple recipe for deviled eggs can be topped with pickles, meats and cheeses for a tasty appetizer.

Put some prosciutto and a small mozzarella cheese ball on a skewer with a cherry tomato and fresh basil. Drizzle it with olive oil and balsamic glaze.
A mixture of olives tossed with oregano and olive oil is great to pick on.
A personal favorite of mine is eggplant caponata. It's the best appetizer because it goes with so many things. It can be on top of a crostini, served with fish or eaten by itself.
Serve some Sicilian arancini. These are little rice balls that are filled with cheese and meat and fried until golden brown.

Keep it simple and make a crudite board. Carrots, celery sticks, peppers and whatever other vegetables you like. Serve it with blue cheese dressing for dipping.
These are just some of the best wine and appetizer pairings. I hope I have given you some inspiration.
If you are in the Boston area and need some help planning your next office party, go check out our catering services page. We will find the right solution for you.