I have to be honest. I've never been a fan of jarred tomato sauce until I started making it for our Mortadella Head fans. I was always really skeptical about a jar of pasta sauce you buy at the supermarket.
Any time I tried a jar of sauce that someone bought, it didn't have that homemade taste you want. It was missing the good olive oil, the fresh herbs and the fresh garlic that you get from a homemade spaghetti sauce.
Recently I've noticed that there are much better jarred tomato sauces coming to market. There are some producers that really care and are making quality sauces. Look for smaller companies that use quality ingredients.
If you see fresh basil on the list of ingredients it's probably a good sign.
By the way, I never really call it "spaghetti sauce" myself. But for the purposes of making sure people understand what I'm talking about I will use it in this article from time to time. I'm pretty sure "spaghetti sauce" is used by a lot of people out there.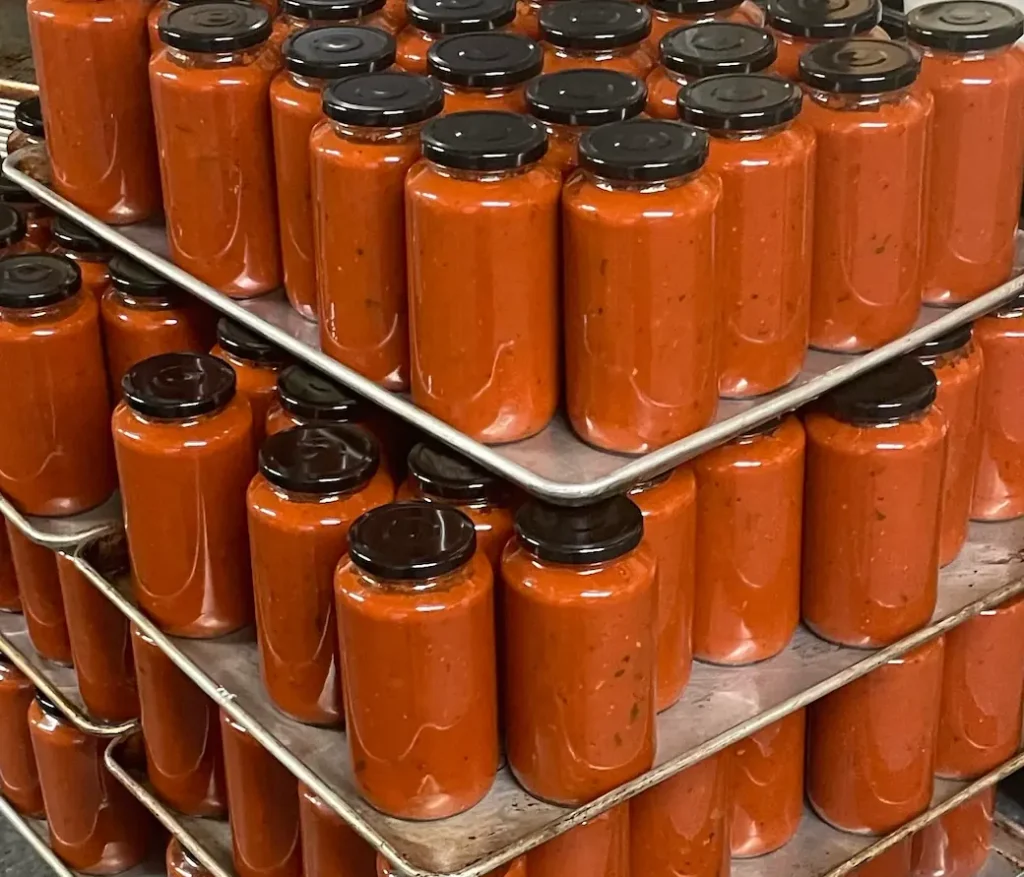 Today I am going to teach you how you can take a decent jar of tomato sauce and transform it into a completely different dish. Most people think a jar of spaghetti sauce can only be spooned over some boiled pasta. That's not true at all.
In an Italian restaurant, the chef usually has a base tomato sauce that he uses for lots of other dishes on his menu. He takes the base sauce and adds a little of this and little of that and creates a variety from that one good tomato sauce.
So pour yourself a nice glass of red wine, grab a good jar of sauce from the cabinet and let's see if we can trick someone into thinking that we are using a made from scratch sauce.
Here are some ideas on how to use a jarred tomato sauce.
This is one of my favorite dishes when done right. Get some chicken at the grocery store. Preferably thighs because they have more flavor.
Slice up some onions, mushrooms and bell peppers. Saute it all together and add in the tomato sauce. Let it simmer for a bit and you have a great dinner. Toss it with pasta or have a side of broccoli rabe.
Go see the full recipe!
Fry up some ground beef, onions, carrots and celery in a dutch oven. This rich meat sauce recipe takes some time so make sure you stir it often with a wooden spoon so it doesn't burn.
Add the tomato sauce to the ground meat and vegetables and let it simmer on low, nice and slow. Add a little cream and grated parmesan cheese and toss it with pappardelle.
Go see the full recipe!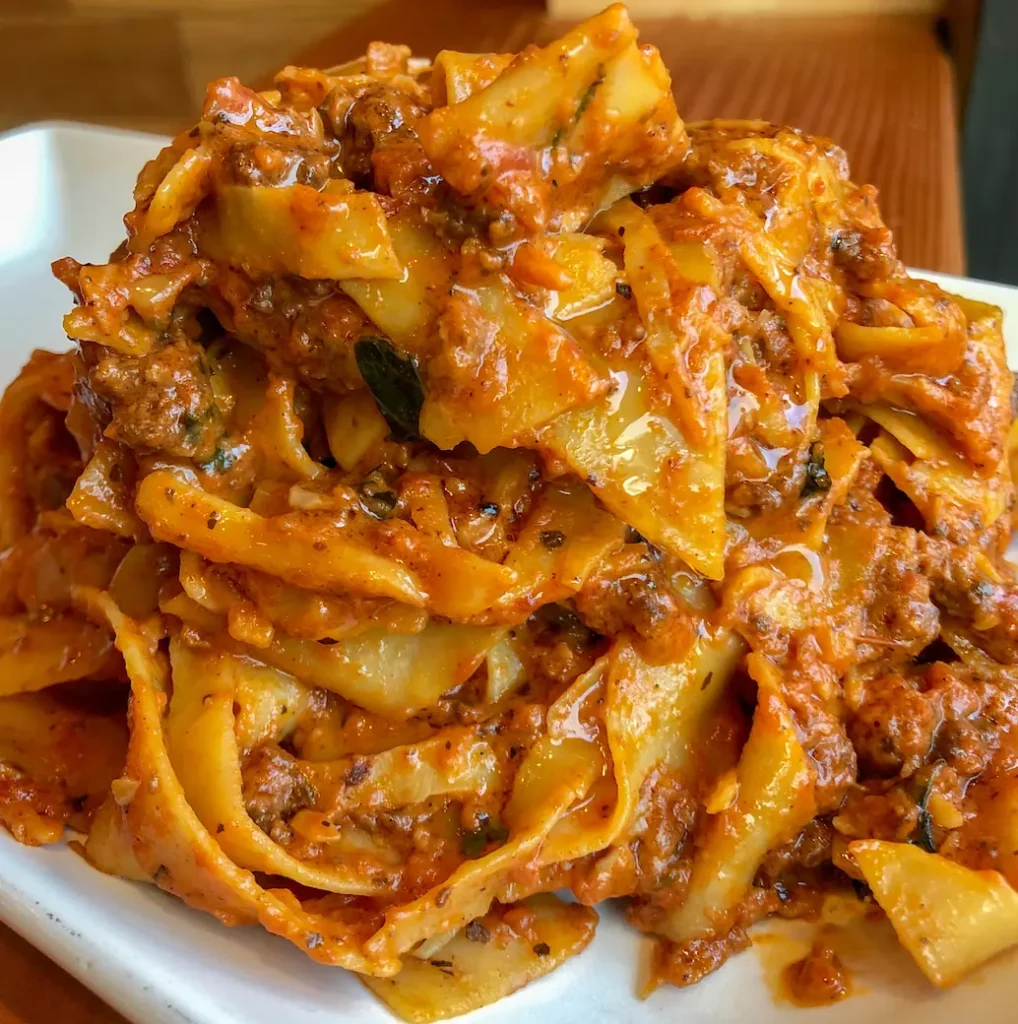 This dish is so easy to make. It's even easier if your tomato sauce is already done. Add an anchovy, olives, some capers and a little dried Calabrian chili peppers to your jar of store bought sauce.
Let it simmer on medium-low heat until all of the flavors come together and toss it with spaghetti.
Go see the full recipe!
This one is for all the angry people out there. I'm kidding. In case you didn't know, arrabbiata means "angry" in Italian.
Take your jar of marinara sauce and add some spicy peppers. I've used dried Calabrian chili peppers, pickled cherry peppers and even jalapenos.
Whatever spicy pepper you decide to use, add some fresh grated Pecorino Romano cheese and you can't go wrong.
Go see the full recipe!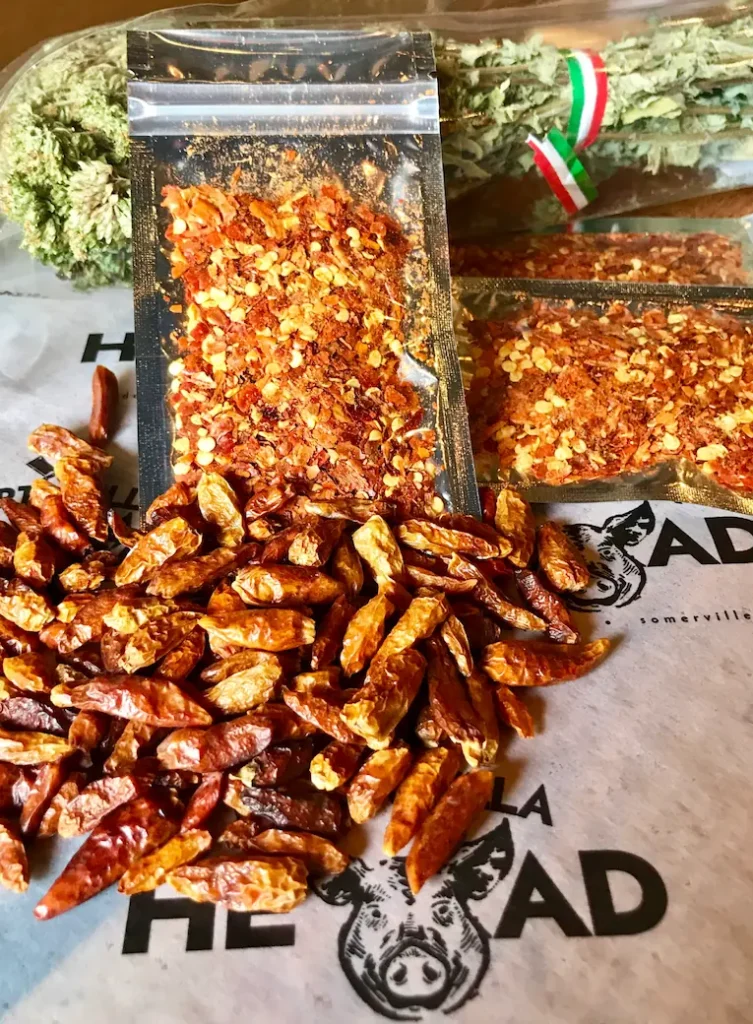 This is a dish that originated in Sicily. It's one one my favorites because it's so delicious and so simple at the same time.
Dice up an eggplant and fry it in olive oil. Add your tomato sauce and let the fried eggplant simmer. The eggplant and tomato sauce will come together creating this magically delicious sauce that you won't be able to stop thinking about.
Add some grated ricotta salata and fresh basil and you'll lose your mind.
Go see the full recipe!
This sauce is an Italian-American favorite that you can't stop seeing on Instagram. It's basically a simple sauce with a few ingredients that everyone loves. It's creamy, it's spicy and it's made with booze. What's not to love?
Get a good jarred pasta sauce, add some vodka, heavy cream, and crush red pepper. Let it simmer and finish it off with diced fresh tomatoes, basil and grated parmesan. Boom!
Go see the full recipe!
So you like it spicy and you like seafood? That's easy. A really quick weeknight meal can be a shrimp fra diavolo.
All you need are some shrimp, crushed red pepper and a good jar of tomato sauce. I like to add a little clam juice and white wine to the tomato sauce and let it simmer for about 20 minutes.
Toss everything with some linguine and you'll think you're eating at a 5 star Italian restaurant.
For this recipe we're going to hit the pantry hard. Grab a jar of sauce, a can of chopped clams and some clam juice.
Hit your saute pan with some olive oil, chopped garlic and parsley. Toss in your clams and add your tomato sauce.
Add the clam juice and let it simmer on medium heat until your kitchen smells like an Italian restaurant.
Throw in some al dente linguine, a pad of butter and sprinkle on some grated cheese. The purists will start yelling at you because you put cheese on seafood, but who cares? We're already violating the rules with a jarred tomato sauce.
Oh boy! Grab the large skillet for this one. We are going to fill that sucker up with seafood. We need mussels, shrimp, calamari, clams and maybe even some lobster.
Add some olive oil and garlic to the pan and then toss in the fish. Pour on the tomato sauce and let it simmer until all of the seafood is cooked.
This old school classic is great on a cold day. Get some cannellini beans and let them simmer in the tomato sauce with a little chicken stock. Boil some pasta…small shapes like ditalini work best for this recipe. Toss it into the sauce and beans and you're ready.
I like lots of grated Romano cheese with this dish.
Go see the full recipe!
This dish is going to stick to your ribs. Boil some ziti or penne. Mix the cooked pasta with ricotta and any other cheese you can find. Mozzarella and provolone are good.
Spread some tomato sauce on the bottom of a baking dish. Add your ziti and cheese mixture to the pan. Finish it off with more sauce and mozzarella. Bake it in the oven until its nice and gooey!
Go see the full recipe!


This is the steak of the pizza maker. Fry your steak in a pan. Get a good sear on both sides. Add some tomato sauce, oregano and capers. Pour in a little pasta water and turn the heat up to medium high and let the sauce thicken up.
Serve it with pasta or some roasted potatoes on the side.
This is an easy one. Add your jarred sauce to a saucepan. Submerge the meatballs in the sauce and let them simmer on low heat until the meatballs are hot all the way through.
Serve your meatballs with pasta or load up a sub roll with more sauce and parmesan cheese for a beautiful sub!
Go see our special recipe!
The first step is to make some really good chicken cutlets. Make sure they are thin and crispy. I always pound my chicken out with a mallet before I bread them.
When you fry the cutlets, make sure the oil is really hot. That will get them crispy.
When the cutlets are done, crack open a jar of spaghetti sauce, spread it on the cutlets and load up the mozzarella.
Pop it in the oven until the cheese is nice and melted.
If you make this right, it will be a family favorite. Eggplant parm is one dish that vegetarians and meat eaters love equally.
Fry your eggplant until it's golden brown. Then layer it in a baking dish with the tomato sauce, provolone, Romano and basil.
Repeat the layers until you reach the top of the pan. Bake it in the oven until the cheese on top gets nice and crispy.
Some good advice is to let it cool a little bit before you cut into it. It will help the pieces stay together and prevent the cheese from running out like molten lava.
Go see the full recipe!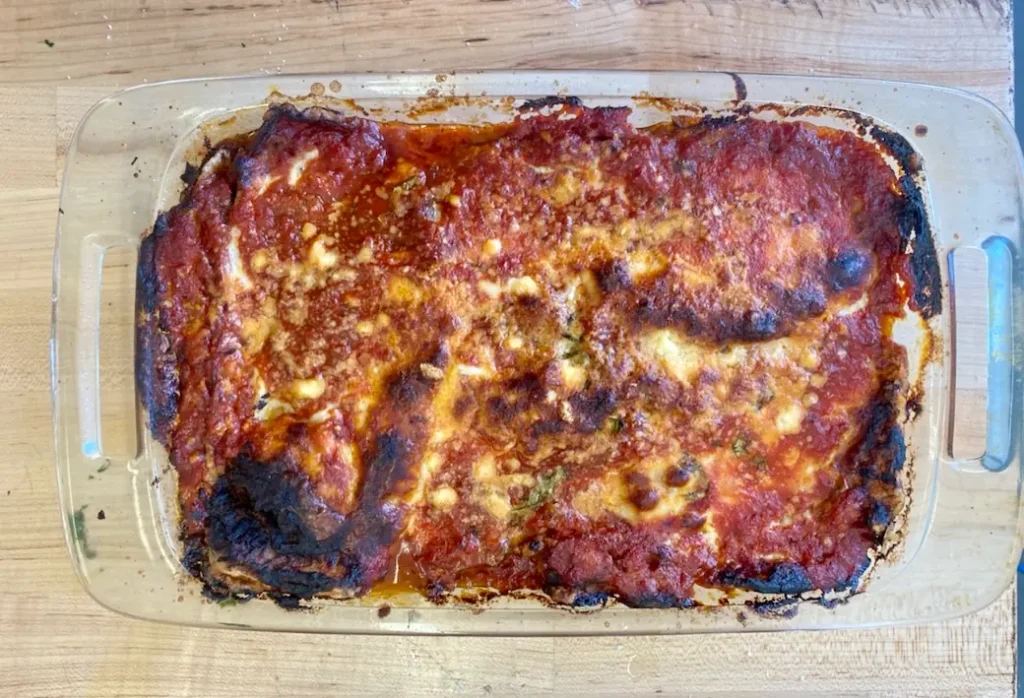 I figured since we're talking about other parms, let's do veal too. It's important to pound your veal cutlets out really thin before you fry them.
Now add the tomato sauce and cheese. How much sauce you use is your choice. I like extra sauce, but that's me. Spread it on thick or thin and bake it in the oven.
Serve it with spaghetti and a side salad.
nec ullamcorper mattis, pulvinar dapibus leo.
This is a great way to use up the vegetables from the garden. Get some peppers, onions, eggplant, zucchini, summer squash and whole tomatoes. Saute them in olive oil until they soften up. Add the tomato sauce and let it simmer on low until the vegetables are nice and soft.
This is a great side dish with any type of meat.
Get some red and orange peppers and fry them in olive oil with garlic. Cook them until they get really soft. Add your jar of tomato sauce and let it cook on low until the peppers soak up the sauce flavor.
Serve this at room temperature or hot as a side dish with meat or fish.
Get some red and green peppers. Fill them with a mixture of rice, Italian sausage and cheese. Get a baking dish and put in the peppers. Pour some sauce on the bottom of the pan. Cover with aluminum foil and bake until the peppers are soft.
This is a classic dish that has been adopted into Roman cuisine. It's delicious and so easy to make.
In a saute pan, add some diced guanciale and onions. Cook on low heat until the guanciale gets crispy and the onions get soft.
Pour in some tomato sauce and let it simmer until the flavors of the onion and guanciale take over. Toss it with your favorite pasta and grated pecorino Romano.
Go see the original recipe!
Get some Italian sausage and fry it up with onions, peppers and mushrooms. Pour in some tomato sauce and let it cook on low heat for about an hour. If you want to cook it longer, that's fine. The longer you cook it, the stronger the flavors.
Serve it with pasta or a side of vegetables.