featured photo by @federalhillri on Intstagram
Who knew the tiniest state in the US would have such good food?
Whenever I travel and tell people that I'm from New England, the first thing that comes out of anyone's mouth is "Is the food in Rhode Island all that it's cracked up to be?"
The first time anyone asked me that, I figured they were psychotic. Rhode Island is tiny, how could it be known for anything across the country?
But then I started thinking about how all of the best restaurants I've been to have been in Rhode Island. And how my grandfather's mother, my Nonni, grew up smack in the middle of Federal Hill with her Italian immigrant family.
These people must be onto something.
I've since been cultured, and am now an avid RI food champion and fanatic (seriously, if you haven't been, GO). Federal Hill is right up there with the North End for the best Italian food in New England with all its charm and culture.
Here are my five must visit food stops in Federal Hill.
Venda Ravioli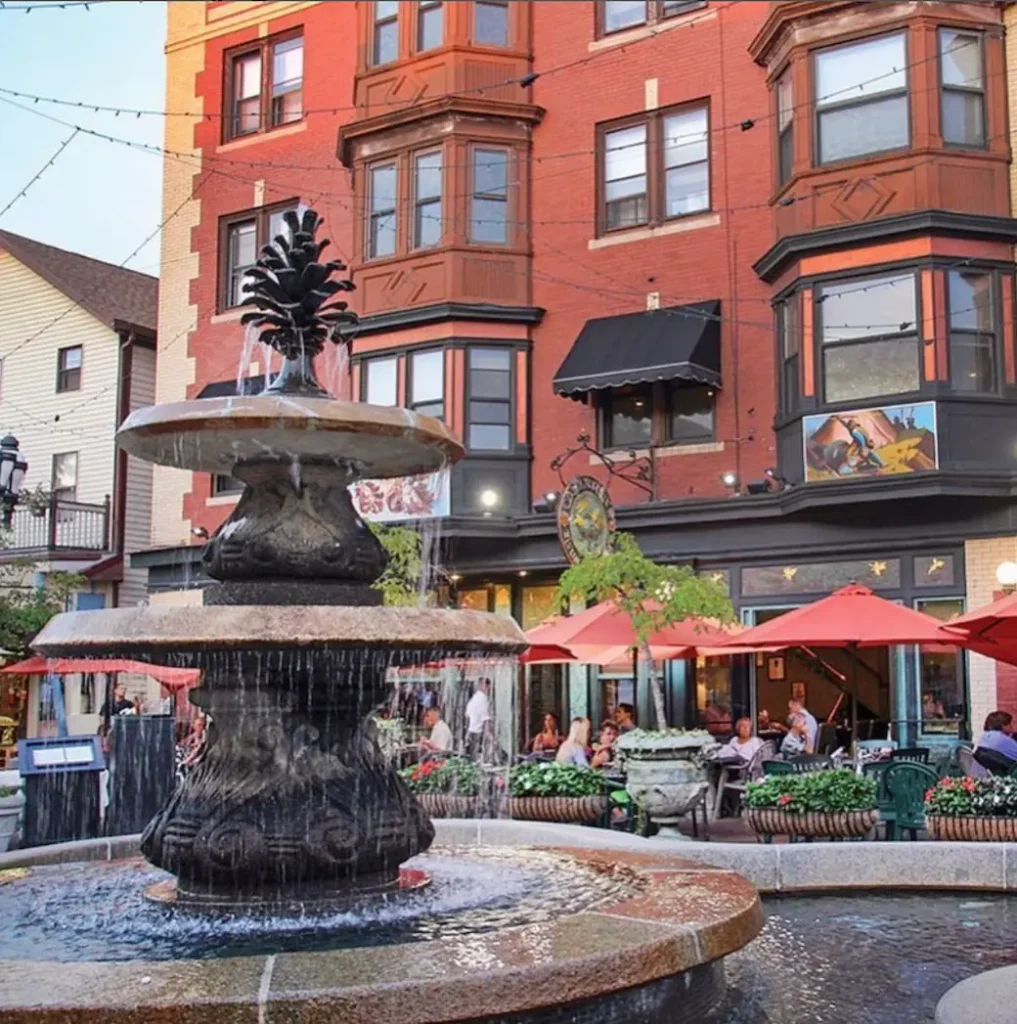 One word: Ambiance. This place is unique because it's a 2 in 1. It's part Italian market, part restaurant/bar. At the deli you have a nice selection of imported cheeses and meats, and they even sell gourmet pasta dishes to go. From gift baskets to olive oil, when it comes to Italian markets, this place cannot be beat.
On the side of it, however, is Constantino's Venda Bar & Ristorante. An upscale dine in version of the restaurant, Venda Bar is no stranger to gourmet Italian cuisine. I even watched an engagement one time when I was there. That's how you know it kicks ass.
What to order: They're known for their calamari, so you should most definitely choose that as your appetizer. For your main course, their pizzas are outstanding, and (shocker) so is their ravioli.
Ristorante Il Massimo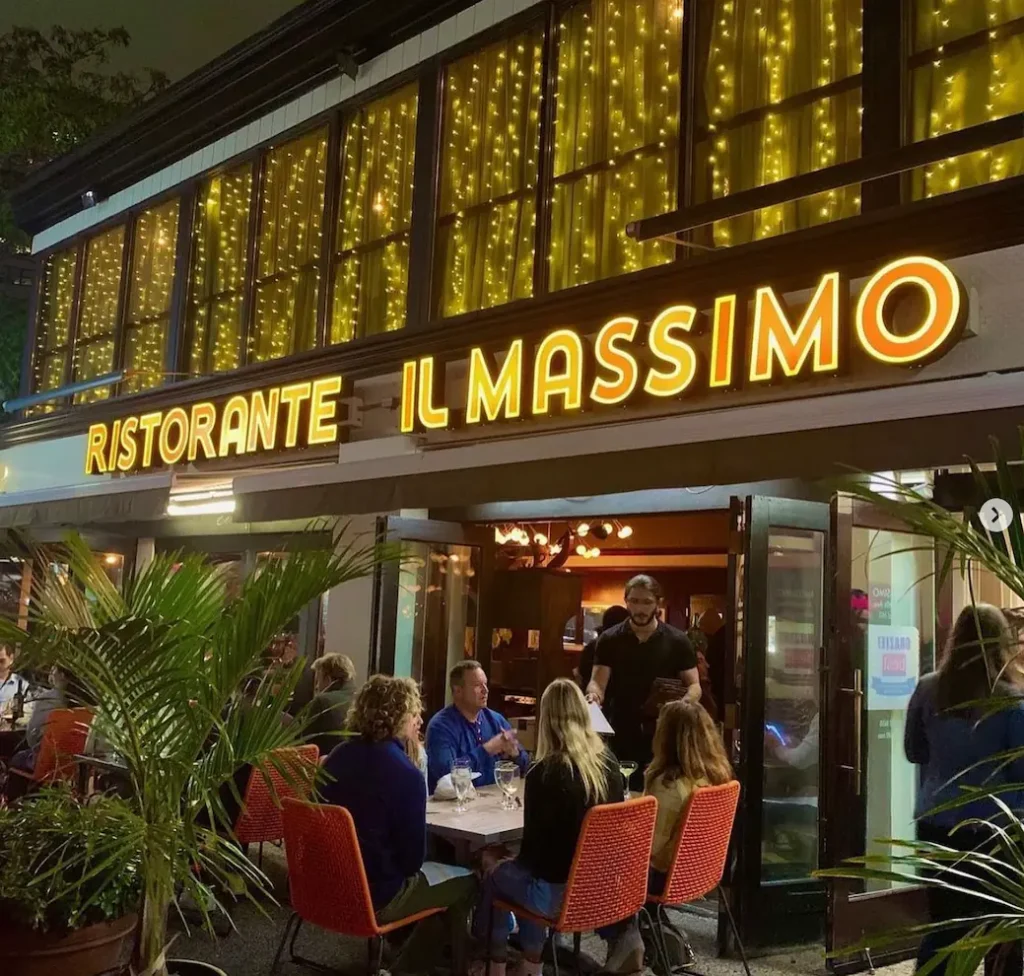 I ended up at this place completely by accident. I royally screwed up my dinner reservation and was left with an hour and a half to kill. By some grace of God, two bar seats had magically opened up as soon as we walked in, right after the hostess had told me there was a three hour wait. I call that fate.
What to order: We slugged down smoked Manhattans. The bartender went to town making the bitter aftertaste feel like a warm campfire. I think I had about 3 in a half hour and stumbled out of there.
This wasn't of course before I vacuumed up our charcuterie board, which had probably the best cheese selection I've ever had anywhere. I think about coming back for the charcuterie board quite often, and I guarantee you will too.
Pane e Vino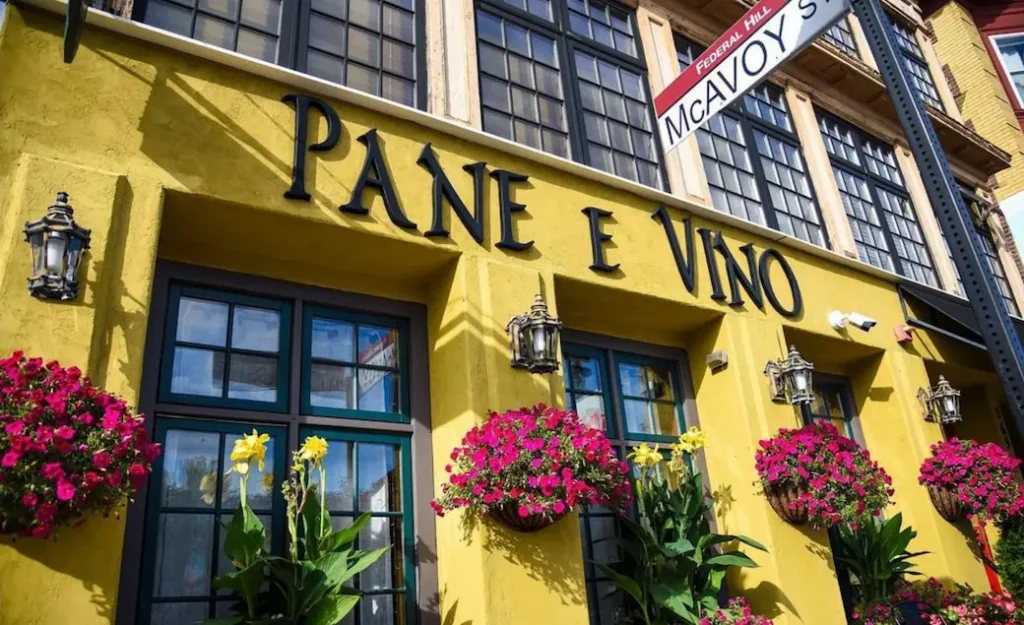 I think part of my life's purpose is to try out different restaurants. That's either really sad or absolutely genius. I think I'll go with the latter.
This is one of those places that just reinforced why I love dining out so much. I'd even go as far as saying top 5 dining experiences ever. We went here on Valentine's day a few years back, and the tables were all decked out with rose petals. I know I know, the bare minimum for the holiday, but I was hooked.
What to order: They honestly probably have the best arancini that I've ever had outside of Italy. You know when you just bite into something and it takes you back to your childhood when your Grandma had the sauce simmering on the stove on a Sunday for hours? That.
I had to stop myself from ordering a second plate of arancini to actually eat my Gnocchi Sorrentina, which was delectable. I really honestly tried to save my leftovers for lunch the next day, but I ended up eating them the minute I got home. They're truly the gold standard for gnocchi.
Trattoria Zooma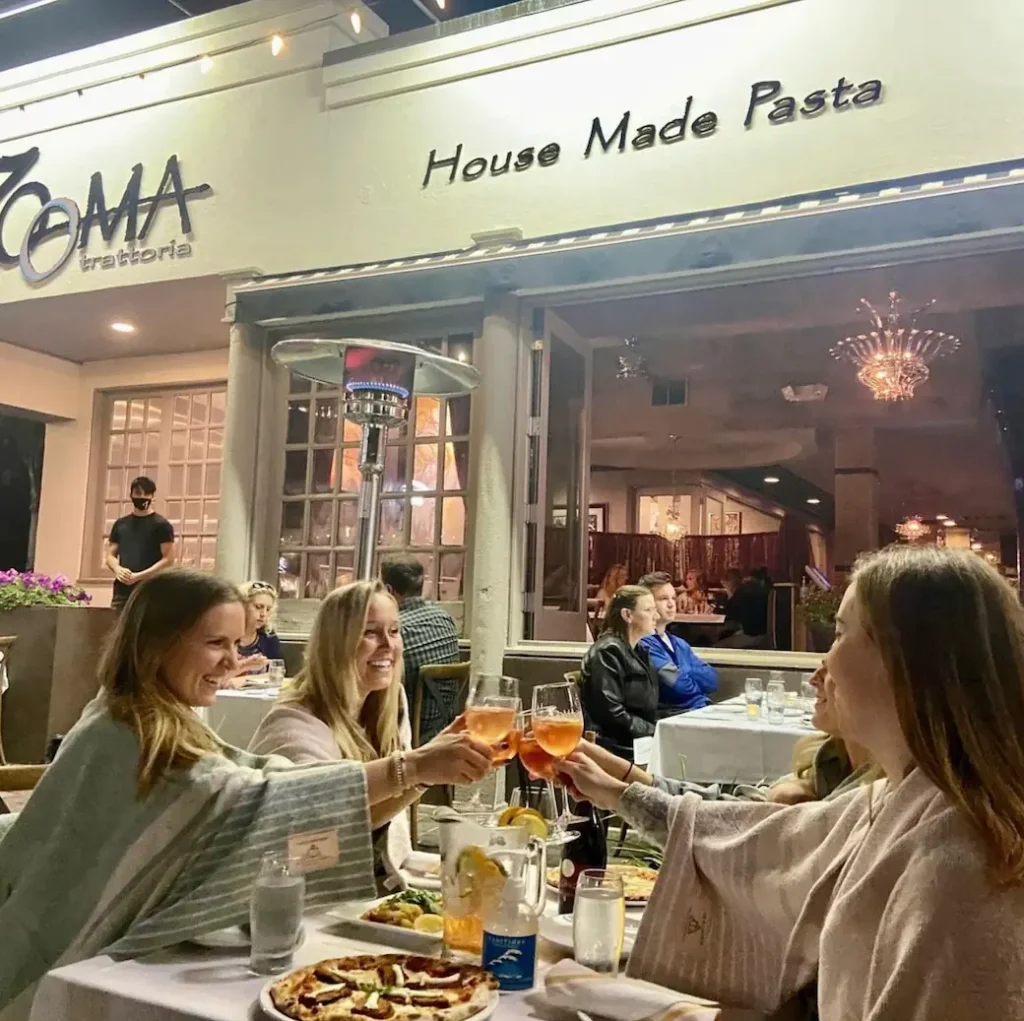 You want to know a tell tale sign of legitimacy when it comes to Italian restaurants? Homemade pasta. Any restaurant owner who takes the extra effort to flour and roll the dough is someone who cares. Someone who values tradition.
And that's what Trattoria Zooma is all about. They roll out their pasta with their hands and bring pride and joy to the Italian heritage across all of Federal Hill. This is my family's go to spot, who are native RI Italians and very particular about their sauce (which is probably the highest compliment that any RI restaurant can get).
What to order: These guys know how to shake a mean cocktail. Their bourbon bramble is carefully crafted with Blackberry liqueur, served as a martini, and iced with frozen blueberries to add a unique twist. Their sangria is to die for, served as red, white or sparkling along with their signature sangria blend.
For food, if you hadn't already guessed, it would be a cardinal sin against all of your Italian ancestors if you didn't order a pasta dish. I recommend the Sacchetti al Fungo di Bosco, housemade "little pouches" filled with cheese and mushrooms with pomodoro, scallions, and balsamic glaze. These guys are doing it right.
Cassarino's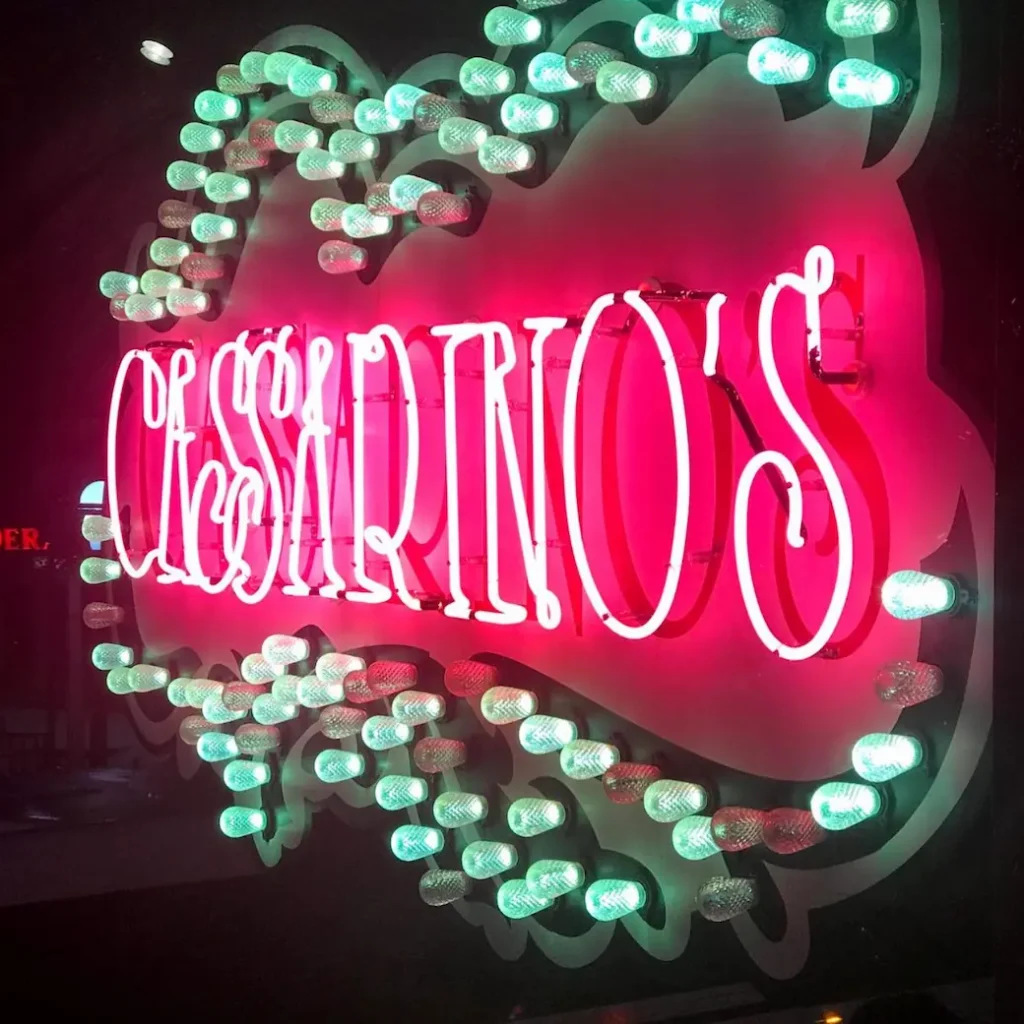 I can never shut up about this place after I go. And here's why: it just keeps on getting better. Every time I leave here I talk to my friends for days about how good the food is, and will give my five star review to any random guy on the street.
When you ask anyone what their favorite restaurant in Federal is, Cassarino's will always be a contender. The layout is amazing, the interior is warm and welcoming stretching across three floors. And the FOOD!
What to order: Every single restaurant should copy the bruschetta from this place. The warm sourdough is LOADED with the most delicious marinated tomatoes and balsamic. Just look at this: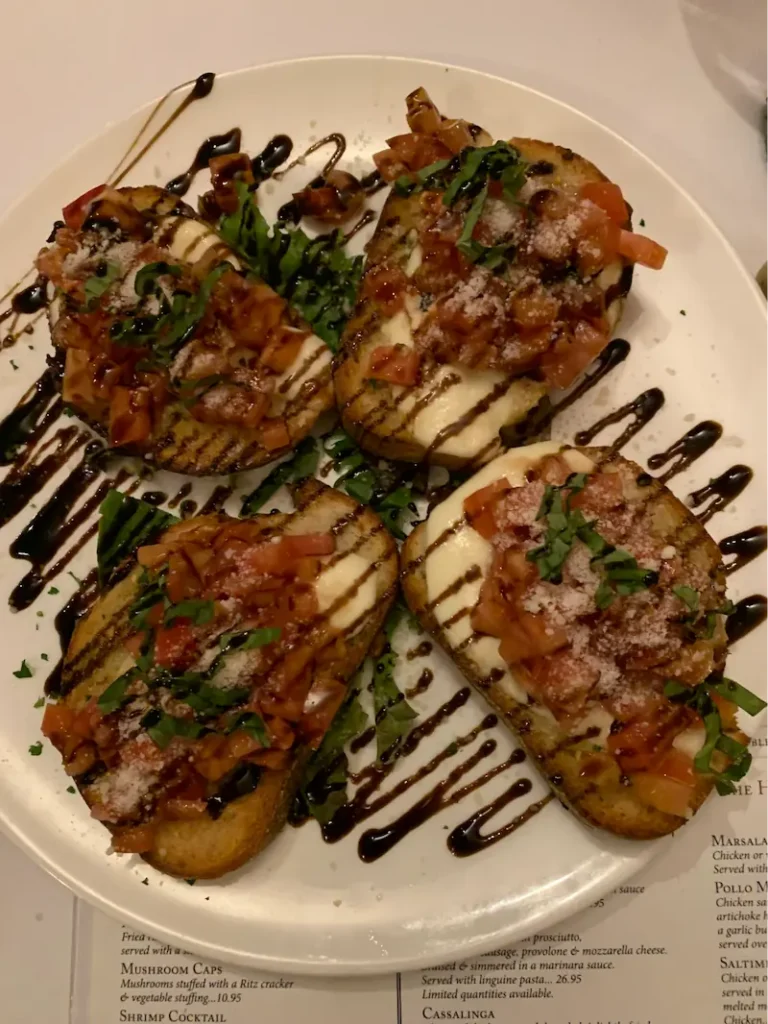 I ended up getting the Frutti Di Mare the last time I went, and will recommend it to anyone. They really do not skimp out of their seafood portions, and I had lunch for the next three days. The tell tale sign of a place that's worth your time.
Want more articles like this? Subscribe our newsletter to become a Mortadella Head like us!