Who knew that the Ocean State was home to such good food?
It surprises everyone in New England when I tell them that Rhode Island is known around the country for how delicious their food is, especially when places like New York and New Jersey are so close by.
But, that's something that always gets brought up by people all over the country.
Turns out, the smallest state in the union can cook just as well as the big dogs, and in some peoples' opinions, maybe even better.
If you ask me, this is because Rhode Island simply has everything.
Beachfront towns with fresh seafood.
A bustling, thriving city.
A little Italian neighborhood within the city.
Roadside, divey burger and hot dog shacks.
Every.Thing.
You can call this coincidence, or you can give thanks to Johnson and Wales University; New England's top culinary school. It's right in the heart of Rhode Island.
Either way, get ready to go wild while visiting Rhode Island. From their live music, raw bar filled, beachside oases to their thriving, city side eateries, there's something for everyone here.
So, save your chain restaurant visit for some other time (sorry, Capital Grille).
Today, I'm going to help you discover some of the best restaurants in the state, from Narragansett bay to Providence to Pawtucket. Let's eat!
Disclosure: Everyone in the area has their own list of their favorite Rhode Island restaurants. This just happens to be mine. If I'm missing out on anything great, tell me below, and I'll be sure to visit!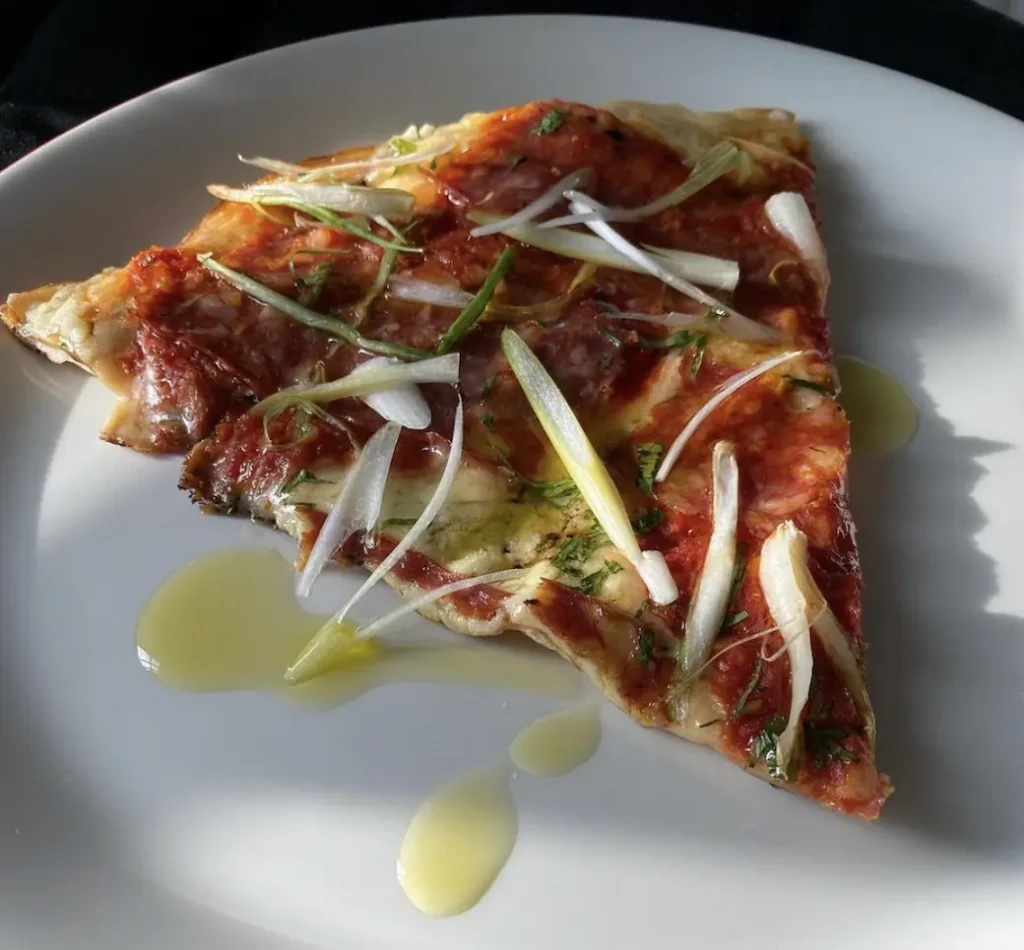 577 S Water St, Providence, RI 02903.
This is probably the best Italian restaurant that you can go to outside of Federal Hill.
Located in the heart of Fox Point (right by Brown), this popular chef-owned location has been charming everyone who visits the city since the 1980s with authentic Italian cuisine.
This isn't like any of the normal Italian restaurants you've been to, though.
This restaurant has kept their short, specific and artistic menu the same for years, serving up unique timeless classics.
Some favorites include the Grilled Pizza, Clams al Forno, Dirty Steak, and Baked Pasta.
Al Forno also serves up made-to-order dessert, which is both delicious and hard to come by (no offense to pastry shops, it's just a nice change of pace).
For Italian food in Providence, Al Forno will give you your fix. Be sure to make a reservation, because this place will fill up fast.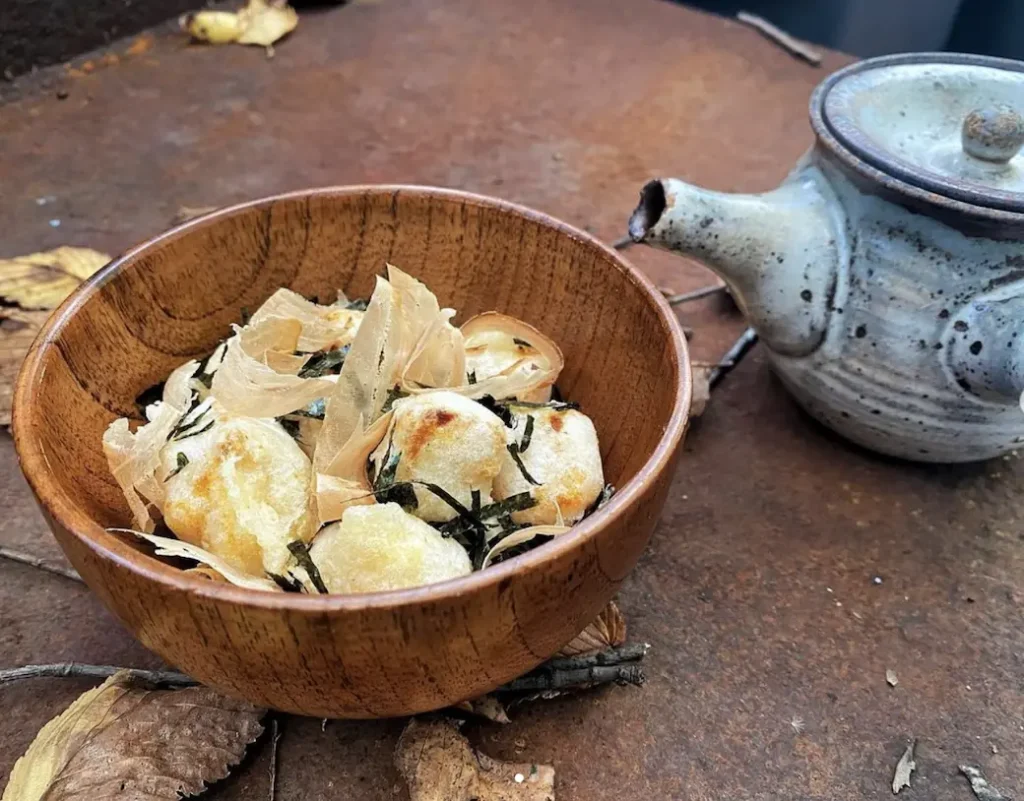 3 Luongo Square, Providence, Rhode Island 02903
"Kind of strange." "Weird." "Odd."
These are just a few of the words used by the owners of this great place in the heart of Providence to describe the overall vibe of their restaurant.
This restaurant has a Japanese-style "ambiance," but also doesn't really serve traditional Japanese dishes.
Sure, Japanese flair inspires most of the dishes served, but this restaurant is unique in and of the fact that they experiment with all that they have. Every single day. I'm not kidding you, the menu changes every single day.
When you sit down, you're met with a handwritten notebook page. This is the menu. And it contains whatever the hell the chefs felt like experimenting with that day.
You're almost guaranteed to order something new each time you sit in their dining room.
And when you go, don't expect to order your favorite bottle of red. Why? Because they don't serve wine at all. Nope, not even BYOB.
You're in sake territory now.
They serve sake. And maybe a few expensive Japanese whiskeys, but mainly sake.
Their reasoning? "One doesn't walk into a taco shop and ask for Quenelles Lyonnaise."
If you haven't been to Big King yet, I'm sure you can already tell from this description that there's truly nothing like it. It's a number one local favorite. So make that reservation and enjoy what may be the most unique dining experience that Providence has to offer.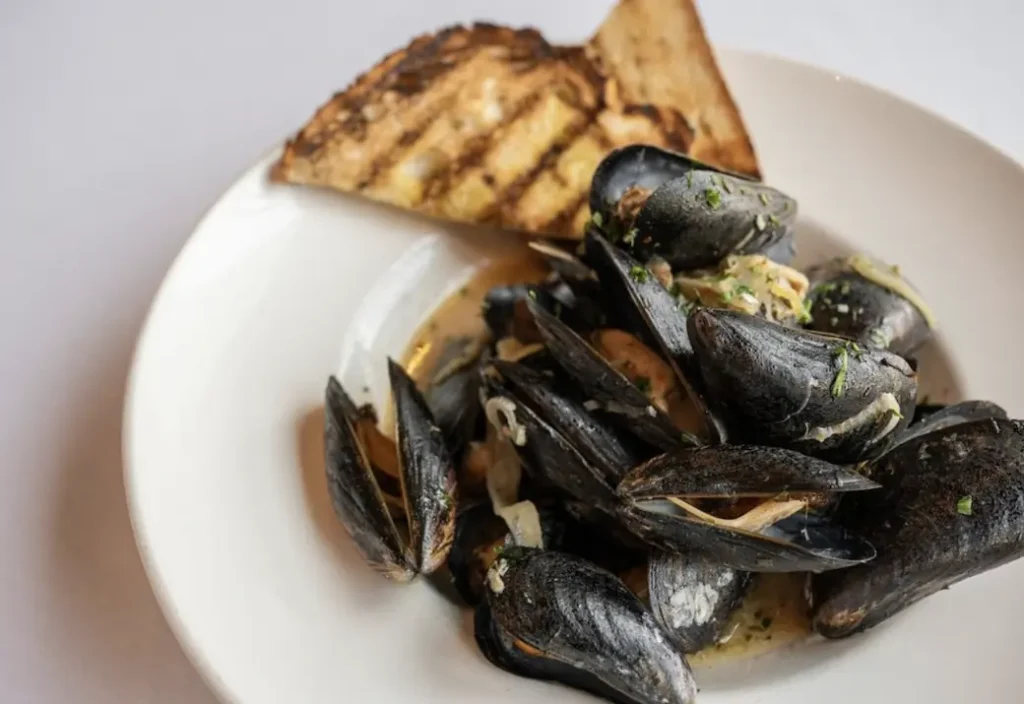 121 S Main St, Providence, RI 02903
As I sit here writing this, I'm listening to my dad ask my mom if they can go to "that seafood restaurant everyone loves" this weekend.
Coincidence? Absolutely. Hemenways is just that good.
Famous for their Raw Bar, guests can enjoy top-of-the-line seafood while looking out at the downtown Providence skyline, combining everything good about Rhode Island into one scene.
Don't like seafood? They've still got you covered, with the finest meats from their premium chophouse including sirloin steak and delicious pork chops.
Make sure you order wine with whatever meal you decide on, because these guys have won the Wine Spectator's Award of Excellence since 2012 for their extensive wine list.
If wine isn't your thing, these guys can shake a mean cocktail. Just ask!
Overall, Hemenways Restaurant is a staple for the Rhode Island food scene. If you're looking for the freshest seafood right in the heart of the city, this is the perfect place for you.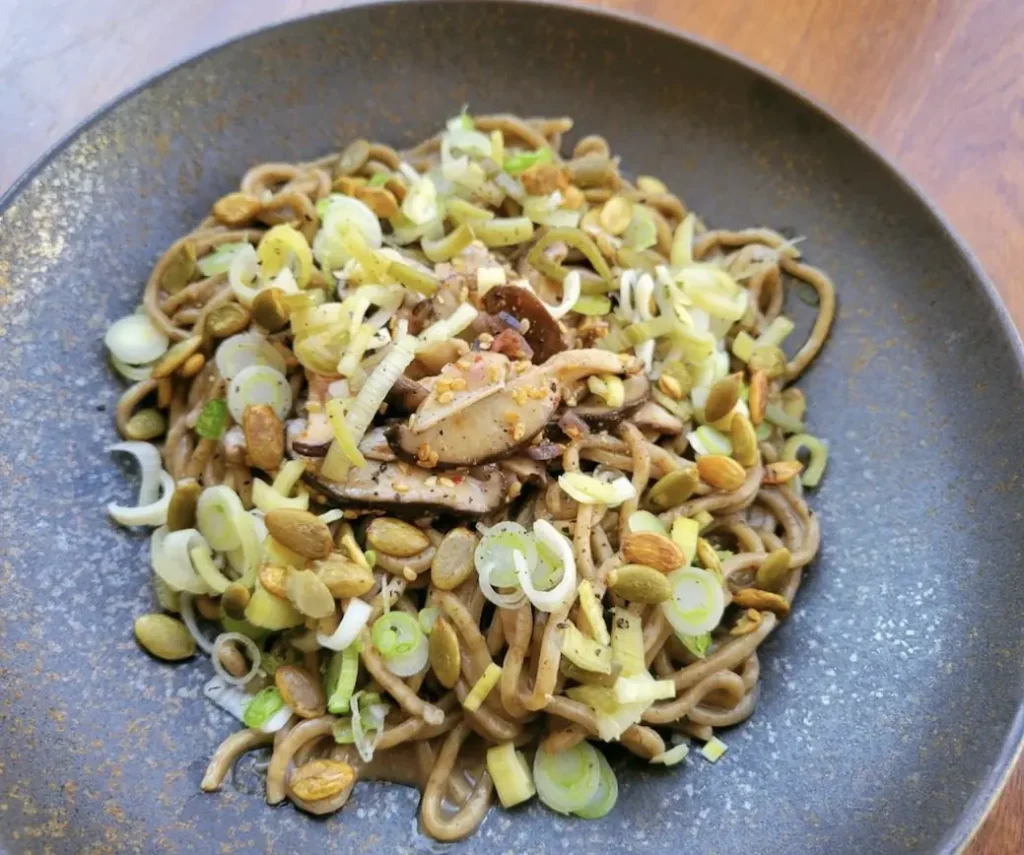 122 Fountain Street, Providence, Rhode Island 02903
If you go here and realize that the custom menus, non-traditional Chinese-inspired cuisine, and strange but charming ambiance seem familiar, you know your gut is on point.
These guys also own Big King, and while there are subtle differences between the two eateries, they are one in the same when it comes to overall dining experience.
Have a big group but not sure where to go to eat? This is a great place for that.
The staff at North will carefully curate your own custom menu based on dietary restrictions, likes, dislikes, and what they have a la carte for that day.
If that's not top-notch customer service, I don't know what is.
Their menu, like their sister restaurant, changes every day, so come with an open mind and a hungry stomach.
These guys also don't take reservations other than large parties, so come prepared to weather whatever.
You can also get takeout here, too, which is wonderful if you were planning on taking your food back to the hotel room or eating in the car. Just stop by and order in person.
This is truly a dining experience like no other, and whether you're taking advantage of their outdoor seating or sitting inside their small restaurant, you have to see for yourself what makes this place so popular.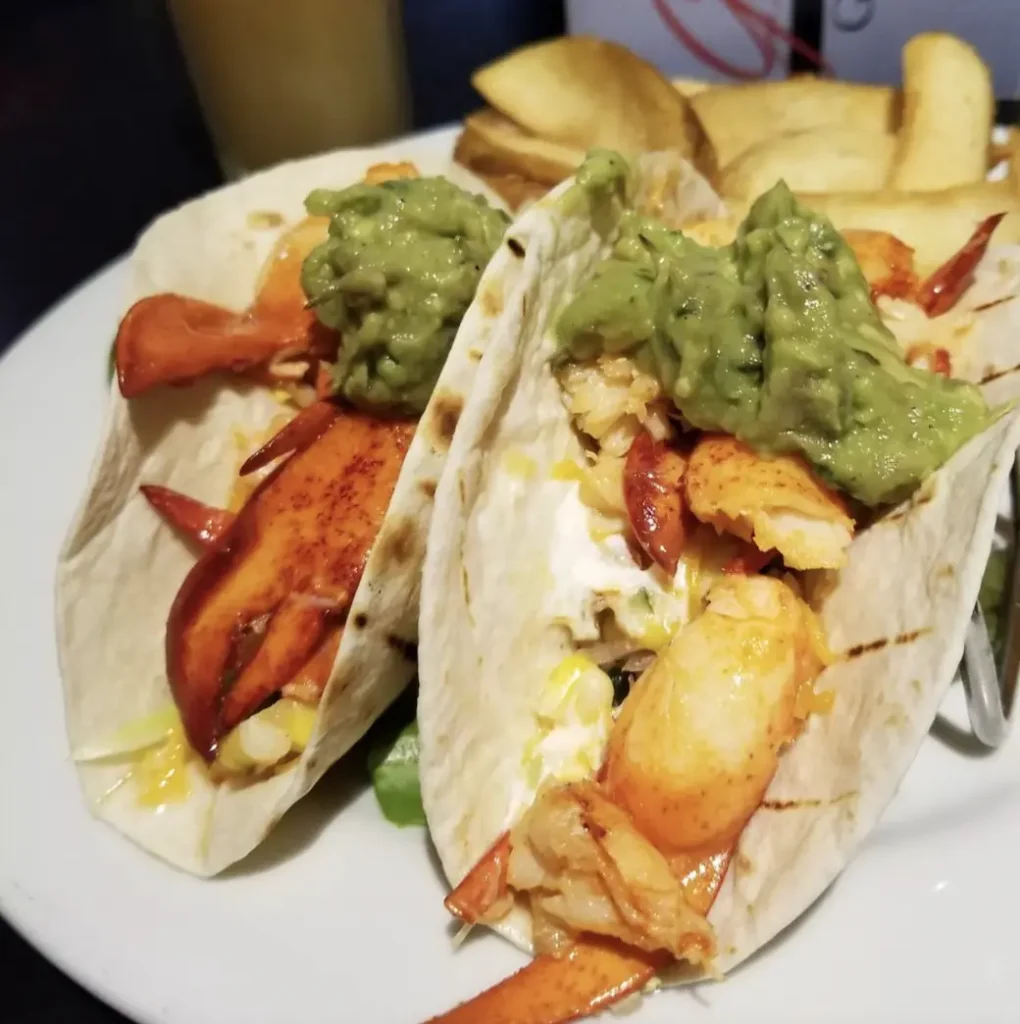 206 Thames St. Newport, RI 02840
If you've ever been to downtown Newport, I'm sure you've walked by this place.
It's one of those places where if you haven't eaten there, you always say you will.
So, this is your sign to go, because it's awesome.
This is the perfect place to watch the game with your friends, because they have so many TV's around. 14 to be exact.
They pride themselves on serving home-cooked style food, and man, do they deliver with all of the classic favorites.
Cheesy rigatoni? You bet. Delicious grilled sandwiches? Check. Cozy signature cocktails? Plenty of them.
Never mind just cocktails, these guys also have 16 different craft beers on draft. Variety is their game.
Whether you're craving an appetizer and a drink, or a home-cooked family-style meal, the Gas Lamp Grille is your place.
I recommend making a reservation before you go, because this place fills up quickly. The food here is so good that I promise you, you won't want to wait for very long.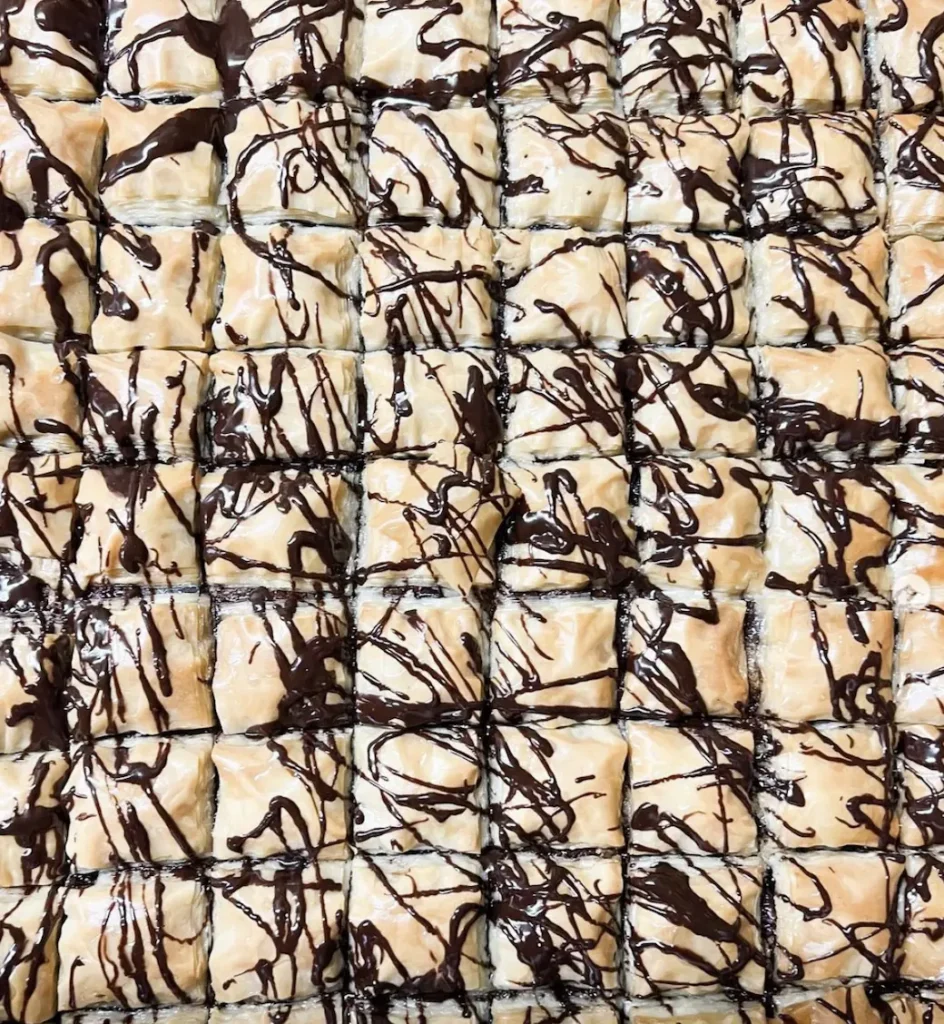 107 Ives St, Providence, RI 02906
A story of baklava, war, determination, and a dream.
Aleppo Sweets is entirely refugee-run, coining its name from Aleppo, Syria – the hometown of the owner and head chef Youssef Akhtarini.
Since age 16, Youssef has been creating baklava. In his hometown, his dessert shop was one of the most famous and well-known places to satisfy your sweet tooth.
Unfortunately, when war broke out in Syria, Youssef's sweet shop was destroyed and he was forced to relocate.
The process took two years and consisted of relocating to a few different countries, but the family eventually settled down in Providence, Rhode Island.
Eager to continue on with his passion and the family tradition, Aleppo Sweets was born in the heart of Providence.
This refugee-owned dessert cafe is well known around the state for serving up the most delicious baklava and traditional Syrian desserts. Take it to go, or eat it with some classic hand-mixed ice cream. You won't even be able to tell that you're in Providence!
If you're like me and have more of a savory tooth than a sweet tooth, you're in for a treat. You can build your own delicious mezze dishes, or enjoy some Fatayer or a Kabob plate.
There's something for everyone here, and I guarantee you'll be craving more the minute you walk out the door and your stomach settles.
Though a bit different than the other restaurants listed in this article, Aleppo Sweets should be one of your top priorities when visiting Rhode Island.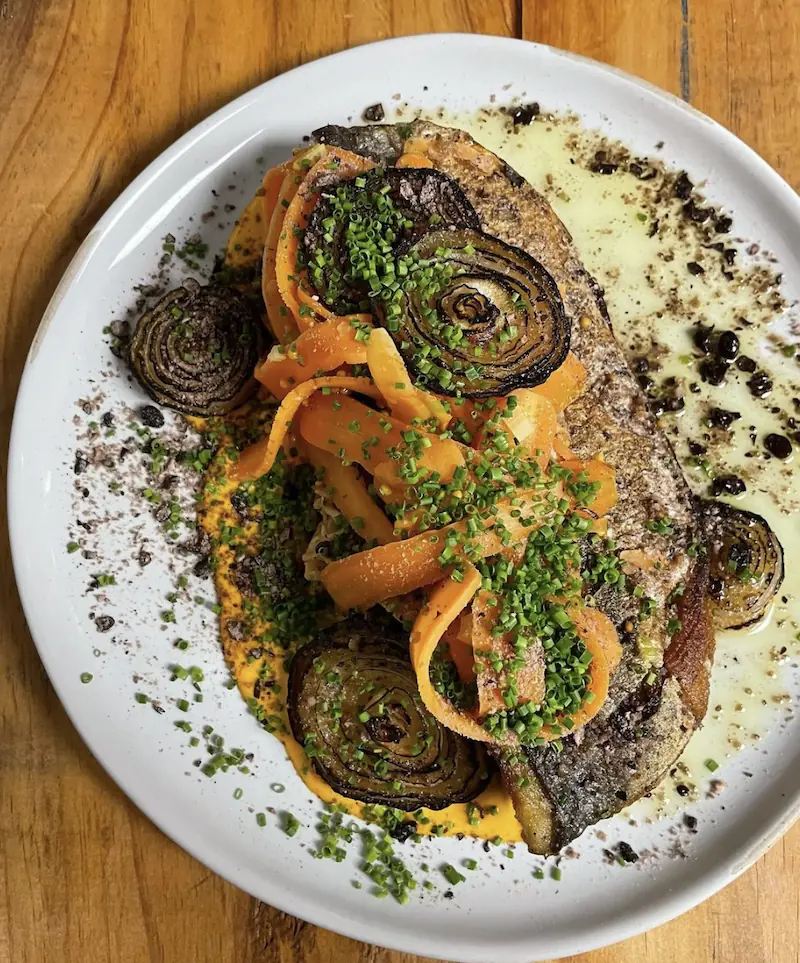 4 Richmond Square, Providence, RI 02906
Owned by the same restaurant group as Hemenways, the Waterman Grille offers a unique dining experience, unlike any other, right in the middle of Providence.
Located on the Seekonk river in an establishment that dates back to 1871, you'll remember this restaurant forever. Experience their open kitchen and wood-fired grill with a bunch of your friends, because this menu encourages sharing.
The 100% employee-owned Waterman Grille prides themselves on using the freshest local ingredients in their dishes, from fish caught by local fishermen to Rhode Island based fresh fruits.
This Rhode Island restaurant includes food of all kinds, including seafood, American fare, Italian favorites, and more.
My personal favorite dish is the Monkfish. You have to try it!
As stated before, their short and specific menu is designed to share among others, so bring your friends and family, and get ready to enjoy a fun night like nothing you've ever experienced before in Providence.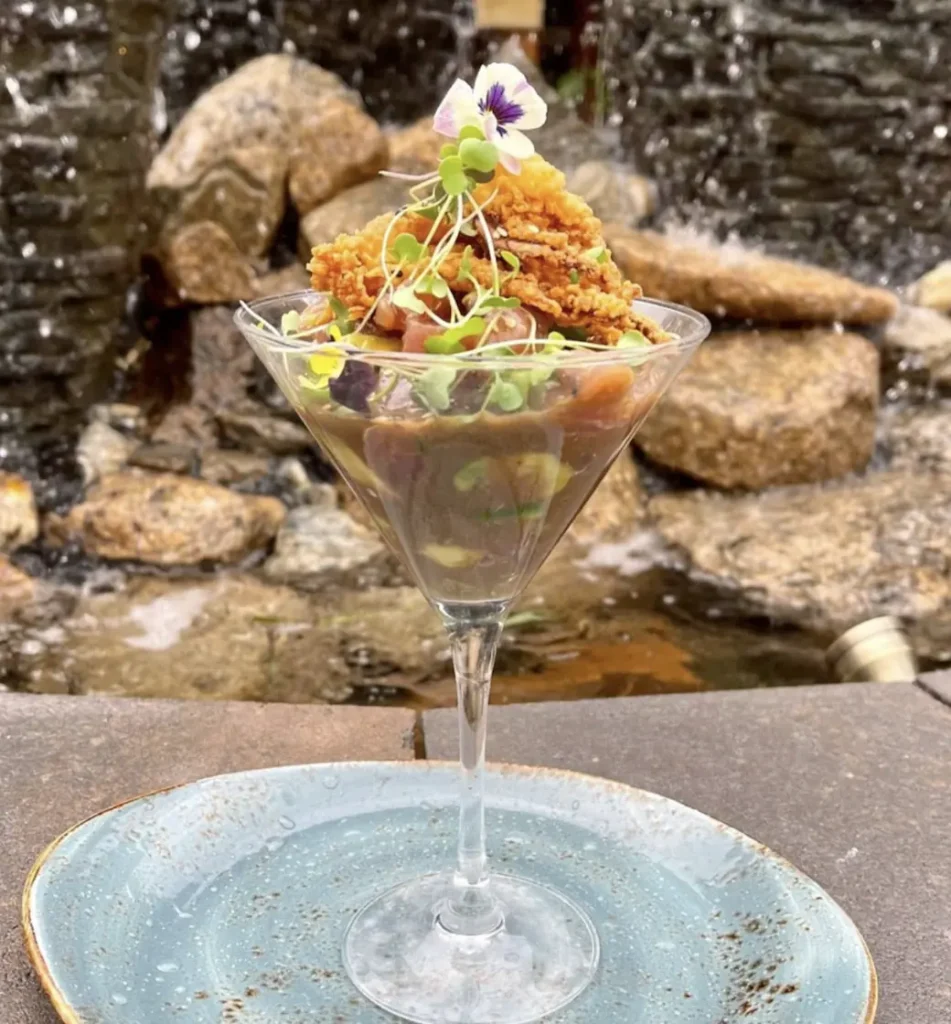 903 Chalkstone Ave, Providence, RI 02908.
Brought to you straight from the Los Andes mountains that run through Peru and Bolivia, Los Andes transports the flavor of Peruvian and Bolivian cuisine right to the heart of Providence.
Los Andes is one of the best places in the state, for a myriad of reasons.
Ever heard of a ceviche martini (pictured above)?
It's one of their most popular appetizers, and something I can't believe more restaurants have thought of doing.
Their menu describes it as, "a delightful medley of seafood consisting of fresh diced barramundi, squid, shrimp, kiwi mussels, tossed with a cilantro, rocoto and garlic leche de tigre, served in a martini glass, and garnished with cancha and choclo."
If that doesn't sound delicious enough, the restaurant offers the most scrumptious Paella, Churrasco, Jalea, and more traditional Latin dishes.
From their extensive cocktails list to their wildly creative menu, Los Andes is a must-visit to anyone traveling to Rhode Island.
334 S Water St, Providence, RI 02903.
Garden? Nope. The world's first plant-based food hall? Yup!
Equipped with four restaurants, three bars, a coffee bar, and a bakery, Plant City offers the most extensive plant-based food concept to Rhode Island vegetarians and vegans alike, all brought together by a little marketplace with live music in the center of Providence.
Plant City was opened just three years ago, and has fastly grown to become a favorite of locals and travelers to the area.
I'm not vegetarian or vegan in the slightest. I love any kind of meat and try to include it in all of my meals. But I love Plant City.
There's seriously so much variety to choose from when spending a day here.
Want to have a few beers and enjoy some buffalo cauliflower? There's a place for that.
"Chicken" and waffles for brunch? Yup.
The most delicious "chicken" broccoli alfredo you've ever eaten? Of course.
This place truly has it all, and I endorse it even for the biggest carnivores there are.
Make sure you pay Plant City a visit because it's truly one of a kind.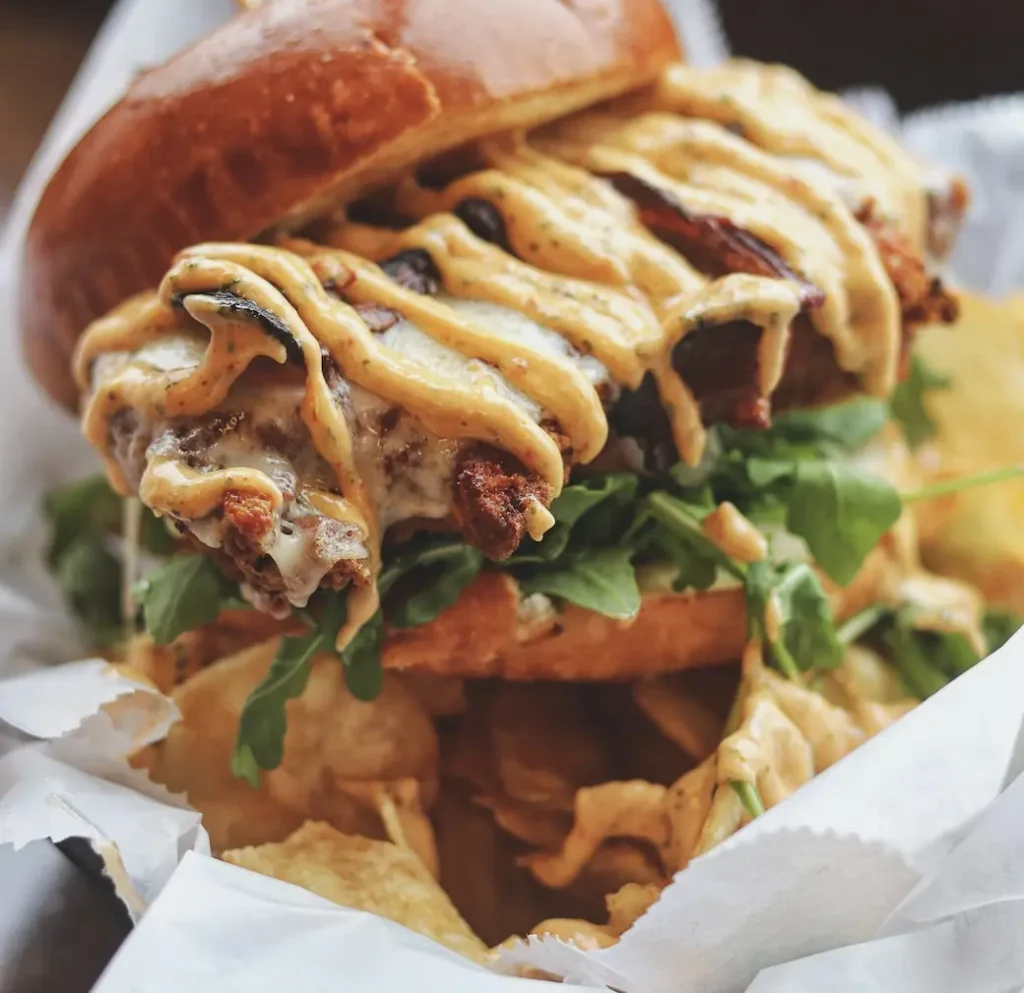 140 Thames St, Newport, RI 02840.
Known for its yellow awnings, high ceiling, whimsical decorations, and classic Newport charm, Brick Alley pub is a Rhode Island tradition, and has been for over 40 years.
I saved my favorite for last with the Brick Alley Pub, and if you go to any restaurant in Newport, or even Rhode Island, I highly recommend you pay this local establishment a visit.
I've been going here since I was a kid with my family, slowly moving up from the kids' menu to their signature entrees.
What I love the most about the Brick Alley Pub is the fact that there's something for everyone.
I've been here after a long beach day, for a quick drink to pass the time, and in the dead of winter, wanting to warm up after a cold walk outside.
This restaurant truly has it all.
If you're cold and visiting during the dead of winter, you can enjoy a signature winter cocktail alongside a warm bowl of their delicious homemade chili or a plate of their famous nachos.
In the summertime (and all year round, really) you can enjoy some of the freshest seafood you can find. From Rhode Island-style calamari to ahi tuna sliders to lobster mac and cheese, you can guarantee that Brick Alley has the freshest you can find.
No matter the season and no matter who your company is, you can always enjoy a great meal at the Brick Alley Pub. It's one of the most incredible restaurants in the state.
Honorable Mentions: Federal Hill and its restaurants are home to the best Italian food in the state. Some say the best Italian food in the country comes from Providence's very own Federal Hill, because of the cluster of Italian immigrants that arrived here in the early 1900s. The traditional Italian dishes found in Federal Hill are so good, that I decided to write an entire article dedicated to this cluster of Providence restaurants. It's in the link above, go check it out!