We all know that there are many types of pasta. Spaghetti, bucatini, lasagne, tortellini, gnocchi, pennette rigate, pennette lisce and all the rest… The internet is full of lists. But did you know that their shape is not the only difference between one another?
There are mainly 3 kinds of pasta dough: dry pasta, fresh pasta and egg pasta. The first two are often referred to as "regular pasta" and can be used for the same types of pasta, depending only on the chef's preferences. However, there are some types of pasta that can be done only with the last one.
In this article, I'll show you the difference between these three pasta doughs and which foods you can make with egg pasta. But first, let's start with the basics.
Regular pasta: how is it made?
The recipe for regular pasta is:
Flour
water
Extra-virgin olive oil
Just flour, water and oil – it's as simple as that. In fact, in the EU, there's a law that forbids the use of other additives in pasta. It can be dry or fresh, depending on the flour and on its levels of humidity.
Dry pasta
Usually, dry pasta is made with durum wheat semolina flour. However, you can also use other types of flour (corn, rice, kamut) as well as wholemeal flours. As the name suggests, this type of pasta must be dried to less than 12% humidity. Thanks to this process it can have a 3 years shelf-life.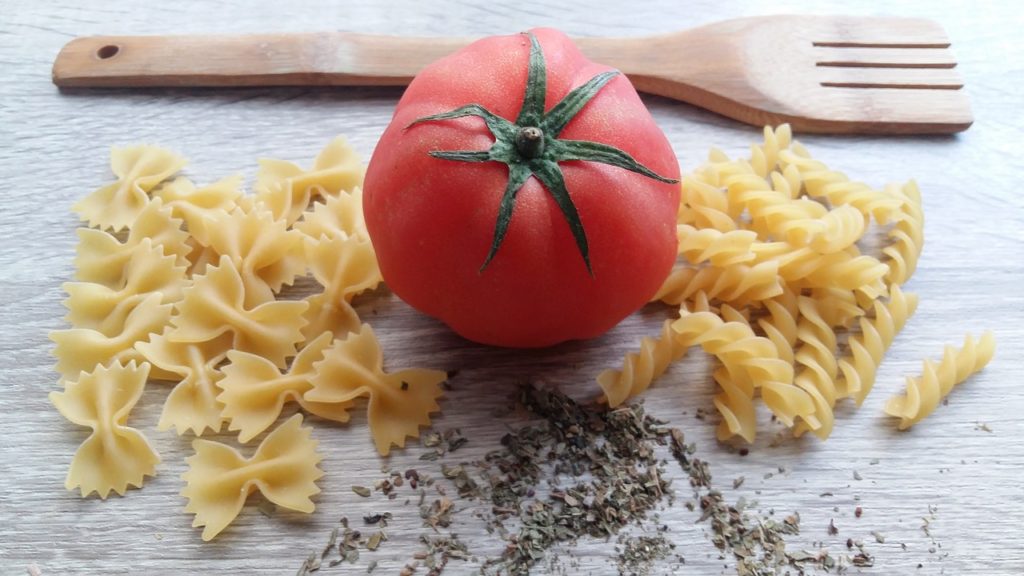 Fresh pasta
The main difference between fresh pasta and dry pasta is precisely the drying process. Whereas the highest level of water for dry pasta is 12%, fresh pasta has a minimum 24% humidity. This results gives it a shorter shelf life and less adaptability. In fact, fresh pasta must be stored at temperatures between 35,6 °F and 39,2 °F (2 °C to 4 °C). If it's homemade, it must be eaten before 5 days. Otherwise, it can last for about 30 to 90 days.
So which goes with what? Are pennette made of fresh or dry pasta? Actually, there's no big difference between these two kinds of pasta. They can be used for the same recipes, depending only on the chef's preferences. However, there are some types of pasta that can be done only with a third kind of dough.
Egg pasta
Now, it's time to talk about egg pasta. Even in this case, the difference is simple and intuitive. Egg pasta is made by just adding 1 egg each 100 grams of flour.  However, this little difference opens up to a world of new possibilities. Contrary to what many people think, this kind of pasta dough is made with full egg, not only egg yolk. This makes it richer in fats and proteins, and gives it a finer texture and a smoother taste.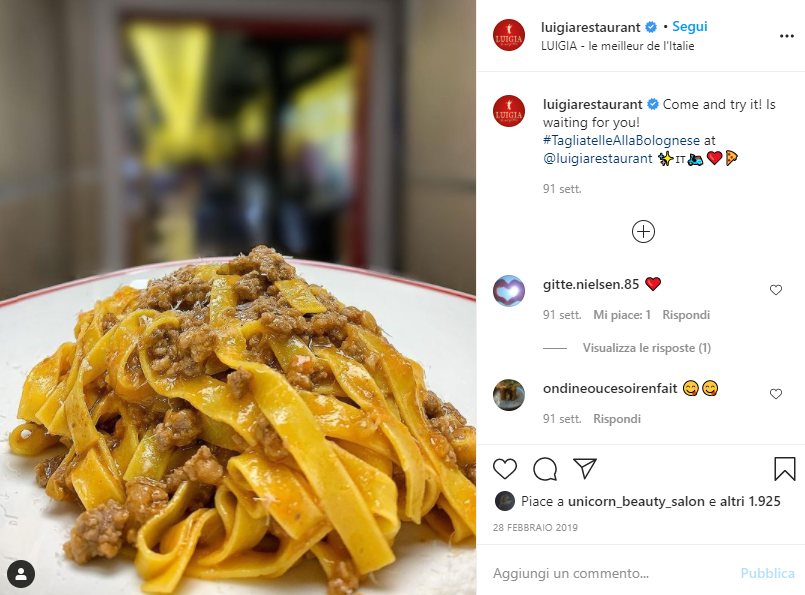 Which types of pasta are made with eggs?
Egg pasta is a very common ingredient in Emilia Romagna, especially in Bologna's traditional meals: tortellini, lasagna and, of course, tagliatelle alla bolognese. It is also used for ravioli, pappardelle, fettuccine and many others. Outside Emilia Romagna, it's the most common choice when people decide to make homemade pasta. As a result, it's used in lots of lesser known recipes, like vincisgrassi or gesuiti.
I hope this article was useful to you. Egg pasta is a necessary ingredient in most of my favourite primi and, if you're not familiar with it, I strongly recommend you try it. If you're looking for a nice past time, try making it at home. It's easy to make, and it's fun for kids, too!