With its huge cultural heritage, its history, its breathtaking landscapes and (of course) its food, Italy has a lot to offer to every tourist. There are 55 World Heritage Sites spread across Italian regions. If you are planning to visit Italy often, you should try to see as much of them as possible. But if it is a short trip, it is difficult to choose what to see. If you're a food-lover and you're going to Italy to have a culinary adventure, make sure you spend a day or two in Bologna. Many Italian foods that made their way into American culture are from there, so you probably already know some of them. But if you're going to Bologna, it might be an opportunity to taste them in their original place of birth, with local ingredients and wines. Now, let's see 5 foods you can eat in Bologna!
Tagliatelle alla Bolognese
Tagliatelle are large cuts of egg pasta. They're usually handmade (as they always should be!) and you can buy them in every pasta shop. When served with Bolognese sauce (locally known as ragù), they become Tagliatelle alla Bolognese. The original ragù is made with minced beef, tomato sauce and vegetables and takes more than 3 hours to be ready. You can buy as many imitations as you want, but it will never be like eating it with tagliatelle in a good restaurant in Bologna, possibly with a glass of red wine or a Lambrusco.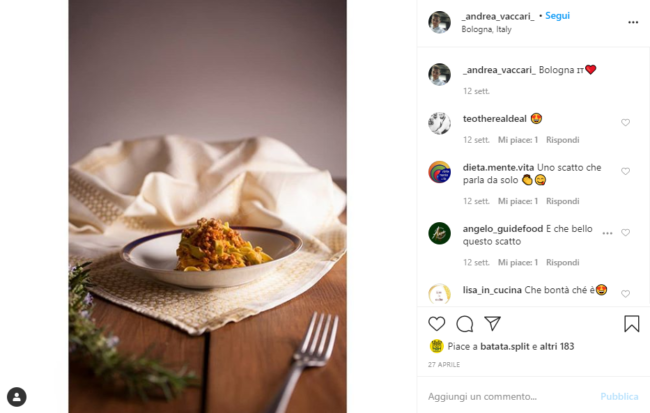 Lasagne
Surely you know what lasagna is. This world-famous dish is made with minced meat sauce, béchamel sauce and egg pasta sheets. It probably originated in Naples during the Middle Ages, but its name suggests that it comes from some older recipe. Indeed, the name "lasagna" probably derives from the Greek word "laganon", which is the first known kind of pasta. The bolognesi made their own unique version of this food, which is usually green due to the vegetables mixed in the dough and served with ragù and Parmigiano Reggiano.
Tortellini
The cities of Bologna and Modena are still arguing about who created this food first. Tortellini are little pieces of handmade egg pasta, stuffed with meat and vegetables. In Bologna, they're usually served in brodo (with broth) but they also feel good with sauces and, of course, parmesan.
Mortadella
While the origins of the tortellini are yet to be determined, there's no doubt that we all have to thank Bologna for mortadella. This sausage, traditionally flavored with black pepper grains, has spread all over the world and generated many variants. Like many other Italian regional foods, it has its own PGI (Protected Geographical Indication) rating. Many supermarkets in the world sell imitations of the mortadella, but only a few have the original one with the PGI label. The best way to know how it tastes like is to go to Bologna and enjoy it in its natural environment.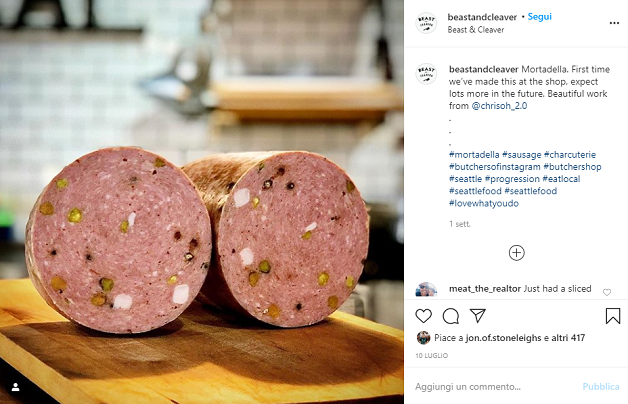 Parmigiano Reggiano
We already discussed the origins of Parmigiano Reggiano. The PDO laws for this parmesan say that the real "King of Cheeses" must be produced exclusively in some Italian provinces, including Bologna. If you're making a trip to Bologna, it's the perfect excuse to buy and eat it. You can grate it on pasta, melt it in tomato sauce, make a delicious parmesan cream or have it with honey, mortadella and even chocolate.
We hope our list will come in handy during your trip. Let us know in the comments which of these foods you tried and what's your favorite one!