How to make the perfect homemade béchamel sauce
Béchamel sauce is an essential ingredient in some of the most yummy Italian foods, but it's really hard to find a good one in stores. This really sucks, as a bad besciamella can ruin a good meal in just one bite. If you're a dairy products fan, you already know it. Lucky for us, the recipe for béchamel sauce is very fast, cheap and easy to make. All it takes is some milk, butter and flour. Let's see how to make it.
What do you need to make béchamel sauce at home?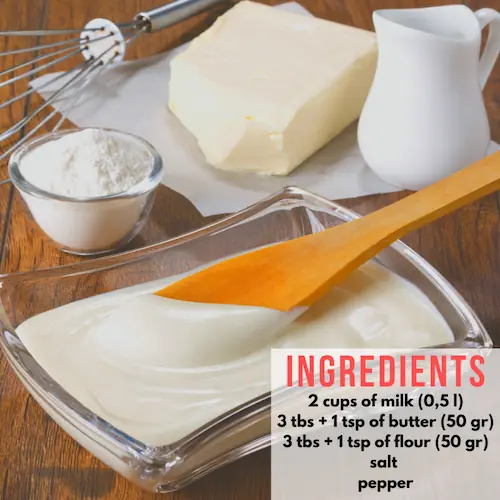 Difficulty: Extremely easy
Preparation: 5 minutes
Cooking time: 10 minutes
Cost: Cheap
Ingredients
1 pint of milk
3 tablespoons + 1 teaspoon butter (50 gr)
3 tablespoons + 1 teaspoon flour (50 gr)
salt
pepper

Method
Heat milk and butter in two separate pots. Once the butter melts, turn off the heat and add all the flour, then mix everything with a kitchen whisk to avoid lumps from forming. After that, turn the fire back on and heat the sauce over a low flame until it becomes golden. Now, this is what the French call "roux".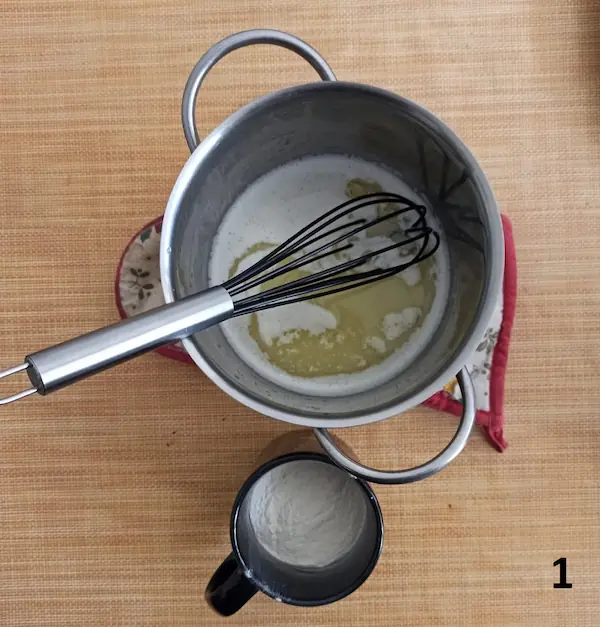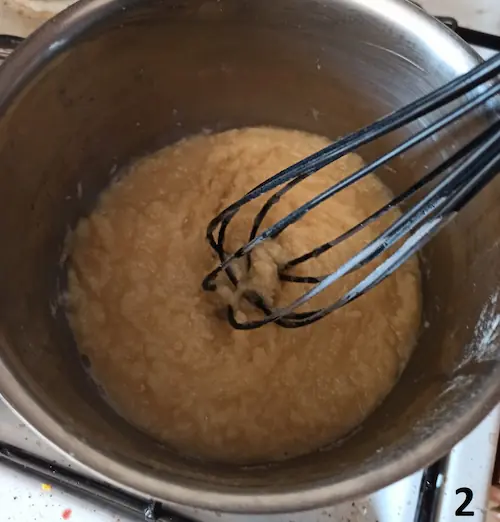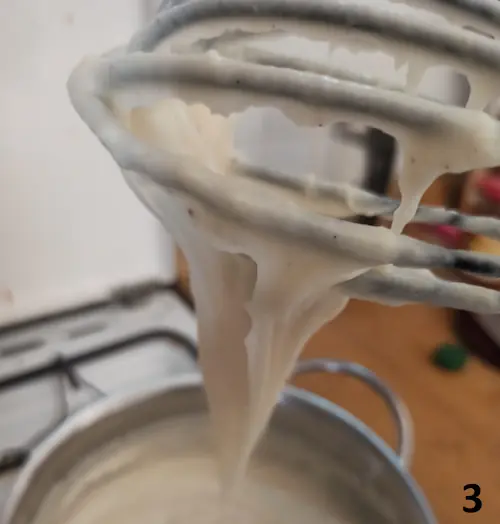 Add some salt and pepper to the milk. If you want to flavor it a little, you can also add a little nutmeg. Pour a portion of the milk on the roux to dilute the bottom, and then add all the rest. Mix everything vigorously with the whisk and keep cooking over a low flame for 5 or 6 minutes.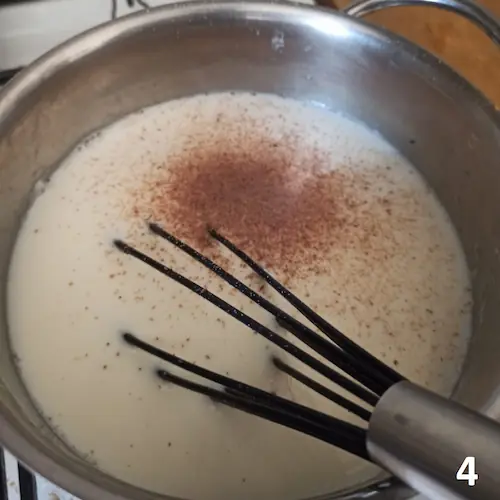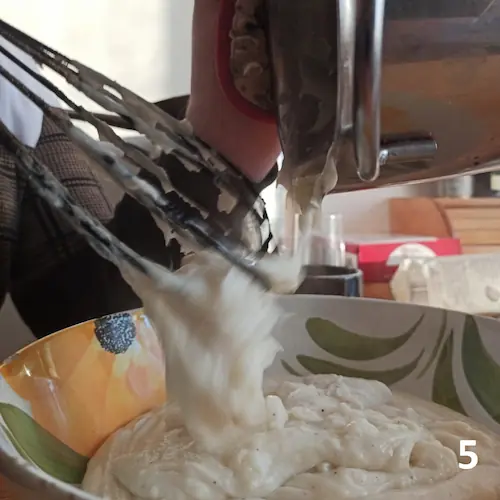 And now, your béchamel is ready. If you follow this recipe, you will get a medium density béchamel sauce. If you like it thicker, add some flour and butter at the beginning. If you prefer it more liquid, reduce these two ingredients. Personally, I like to add 1 extra tablespoon of both flour and butter.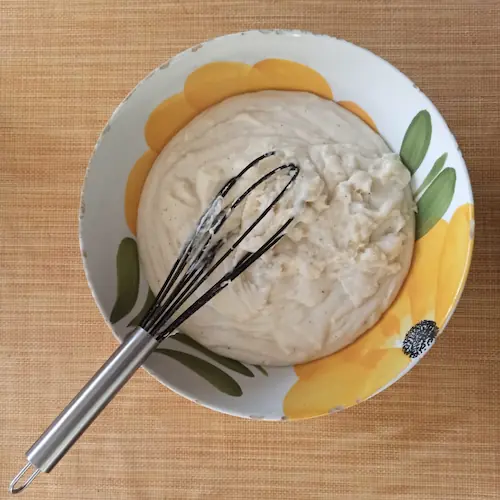 Have fun making béchamel at home with this recipe! You can use it to make many wonderful italian meals, like lasagnas, pasta al forno, uova alla monachina and many more. Buon appetito!