featured photo by @barbi.giangiu on Instagram
I remember booking my trip to Rome, and immediately telling my father how excited I was to try the authentic pizza. I was met with a laugh and a head shake telling me there was absolutely no pizza in Rome, that it just didn't exist there.
Not going to lie, I was a bit upset. Pizza is my favorite food, and I knew Italy just had to have good pizza.
But when my plane touched down and I began seeing everything that the eternal city had to offer, I immediately knew that my dad had been wrong.
He was a victim to the widely spread rumor that the birthplace of pizza was New York.
But, it wasn't. The OG pizza as we know it today was actually created in Naples, by a man named Raffaele Esposito.
Italian King Umberto 1 and Queen Margherita popped in for a surprise visit to Naples ordering Esposito to make them a flatbread (I'm sure he was absolutely panicking).
He gathered the freshest basil, tomatoes, and mozzarella he could find, thus making what's known today as the classic Margherita pizza (again, I'm impressed with the quick thinking he did under pressure).
So it's no secret that being so close in proximity to pizza's birthplace, Rome knows how to do it. And man, does Rome do it right.
In fact, that's exactly where Mortadella Head owners Sebastiano Fricia and Chuck Sillari learned how to make our famous Roman pizza. They got lessons from the best of the best, Gabriele Bonci (who we will talk about later), and perfected the Mortadella Head staple as we know it today.
Pizza in Rome can look like anything. In Rome, you'll be able to find Neapolitan Pizza, Sicilian Pizza, Roman-style Pizza, and even Tuscan Pizza. It's truly a haven for all pizza lovers.
Rome is seriously home to some of the best pizzerias you could ever visit. And, most of them sell suppli along with their pizza (suppli is a kind of fried rice ball), which makes the local pizzeria experience even better.
In this article, we'll go over all of that and then some. By the end of this, you'll be an expert on where to get your hands on a slice of cheesy saucy goodness whenever you're traveling to the heart of Italy.
Let's get going!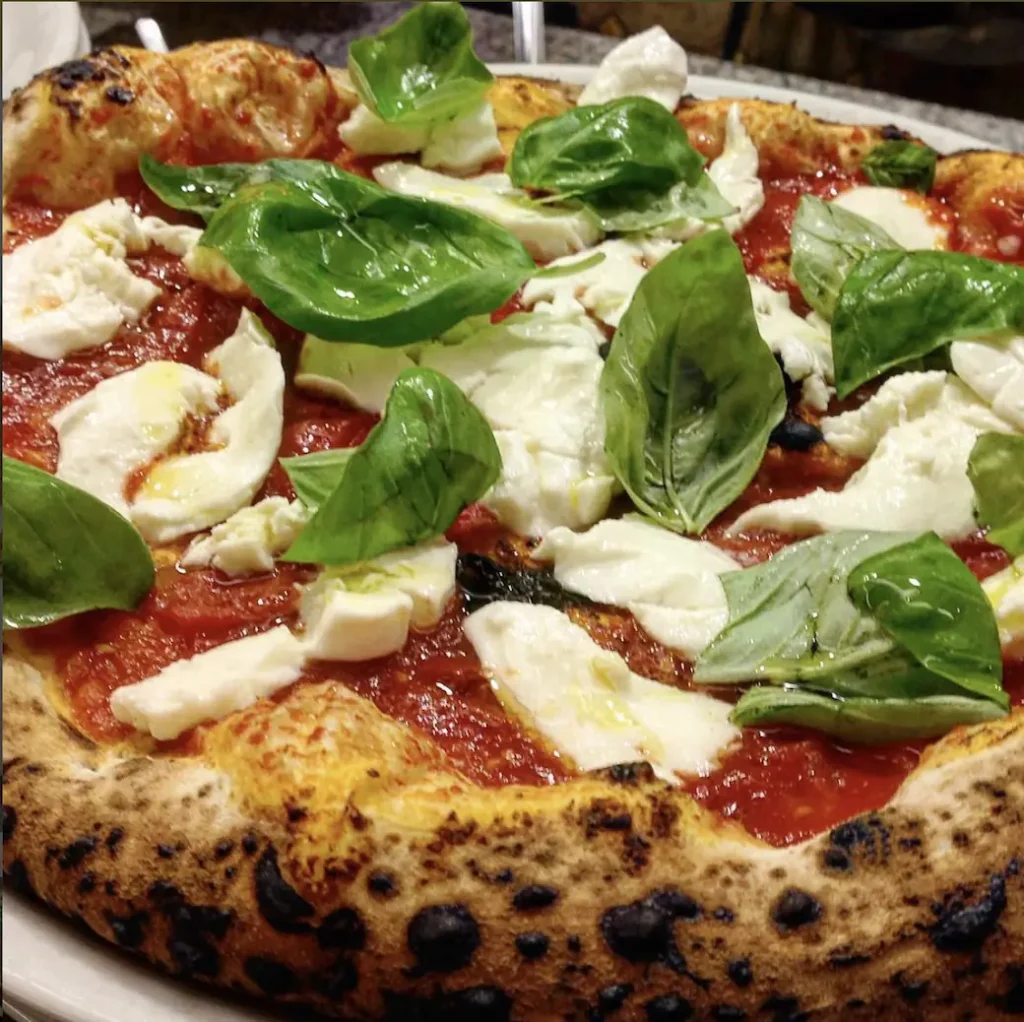 In 2004, highschool sweethearts Cecilia Capitani and Giancarlo Casa embarked on a pizza journey with longtime friend Sergio Natali. Their idea was this: reconstruct the idea of a traditional "pizza," doing away with the cheapest toppings and creating new, unique, and exciting masterpieces.
They've played around and created the most delectable fluffy dough, and invented a new type of suppli recipe (this is one of the BEST places to get suppli in Rome. Trust me on this).
The three lifelong friends have developed works of "culinary authorship," boasting one of Rome's most famous pizza places. While you may not be able to find actual cats here, you'll be able to find an extensive drink list, wonderful suppli and dessert, and delicious pies with the most creative toppings you've ever seen.
My favorite Google Review: "Very cozy place!! The menu is rather big and full of creative ideas. The pizzas are absolutely amazing. There are more than enough varieties of Margherita to satisfy everyone. Service was top notch, the waitress who helped us spoke English and was very helpful! PS One of the best pizzas I have tried in Rome (visited all the spots from Pizza Show on Munchies)" -Michael
Located in Rome's Trastevere district (my personal favorite part of Rome) is a stylish bohemian pizza joint that impresses everyone who walks through their doors.
Boasting many different types of pizza, an almost perfect five-star rating, and a world-class reputation, Seu Pizza Illuminati has become a classic Roman tradition for travelers and locals alike.
Known for their famous thick crust, Seu Pizza Illuminati's focus has always been on the dough and maturation process. Head chef Pier Daniele Seu carefully constructed his pizza dough using the most natural raw ingredients, in order to deliver the best quality product possible.
Their toppings are just as fresh, attracting customers with their high-quality deliciousness. Operated by a small team of young pizza artists, Seu Pizza Illuminati is often considered to be in the top 3 best pizza places in Italy. Talk about an achievement!
My favorite Google Review: "This restaurant is a little bit away from more public or lively areas. At first it looks a bit unassuming and not very exciting. The menu is really interesting and there is a great selection of pizzas to choose from including classic flavors and more exciting flavors such as watermelon or salmon and mango! There is a lot of seating indoors and outside as well so we didn't have to wait too long for a table despite the restaurant being busy. The pizza dough is probably the best I've ever had and the toppings we ordered were great. Even the dessert pizza by the slice was incredible! And the menu is very reasonably priced. Worth traveling to it even if you are not nearby!" -Francesca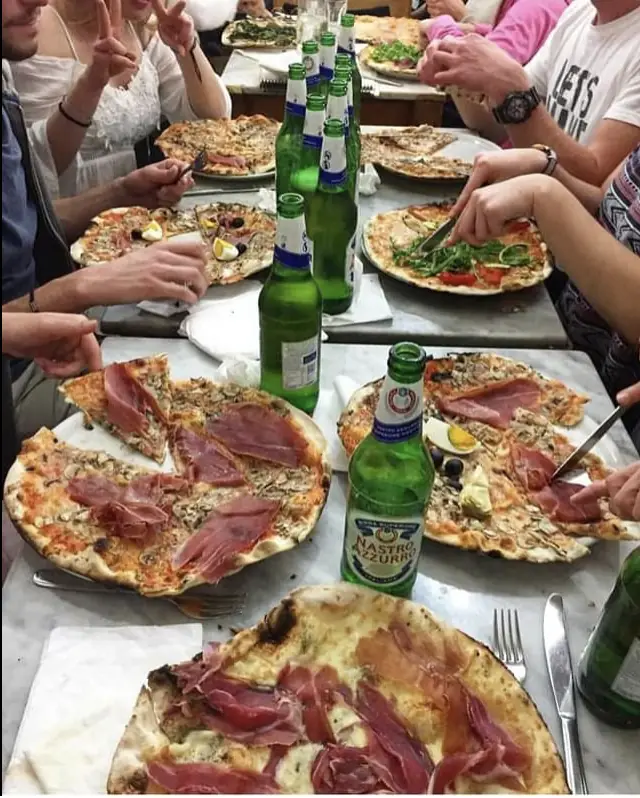 Trastevere just seems to house all of these great places. I'm not complaining, though.
Ai Marmi is unique in that you can get authentic thin crust pizza here, which is less common in Rome. This may be why Ai Marmi is so popular, as there's almost always a 20-minute wait to get in. The crispy pizzas and crust are both delicious!
If you want to try something other than pizza, they have a wide variety of popular appetizers, from suppli balls to salad to potato chips. Their calzone is also especially delicious!
This is also not a place you should expect to stay for lengthy amounts of time. You can expect your service to be quick, efficient, and prompt. This is also a wonderful option for takeout if you wanted to enjoy a large pie while sitting in one of Rome's many parks.
My favorite Google Review: "I have never witnessed a more efficient pizza ensemble than the three guys working the kitchen here. It's like a steady flow of delicious pizza flying outta this oven every 20 sec. They don't offer a 1/2 liter of house wine so I am feeling pretty good right now after a full liter. But the best and most important part is that the pizza is amazing! I had zucchini blossoms and sausage and my wife had the margarita. Both were absolutely delicious." -Chris
For four generations, this famous bakery has treated dough making as an art. Not only do they sell pizzas, but they also sell pastries, bread, and more.
The OG bakery, whose original structure dates back to the early 1800s, initially just sold bread, but is now known for way more. This restaurant serves their great pizzas al taglio, by the slice, and you can always choose from a unique variety of options available. If you're still craving more, you can always order from their buffet which is home to a wide variety of Italian delicacies.
If you ask me, this bakery is in the perfect location. You can find it right near Campo Dei Fiori, and grab a quick bite to eat while you're out and about.
My favorite Google Review: "After discovering this place (via the wonder of Google Maps), we dropped in at least once a day for the duration of our 5-day stay in Rome, whether to pick up a late breakfast or an afternoon snack, or both. Service is very friendly, our kids were showered with free samples, and everything we bought tasted fantastic. Probably not the cheapest bakery around (we found some fab options in the Jewish quarter for that), but quality is amazing and location is unbeatable, we naturally passed by each day without having to go out of our way while exploring the sights of Rome. Special mention for their (branded) beer, which was very pleasant compared to the usual fare on offer at most cafes." -Matt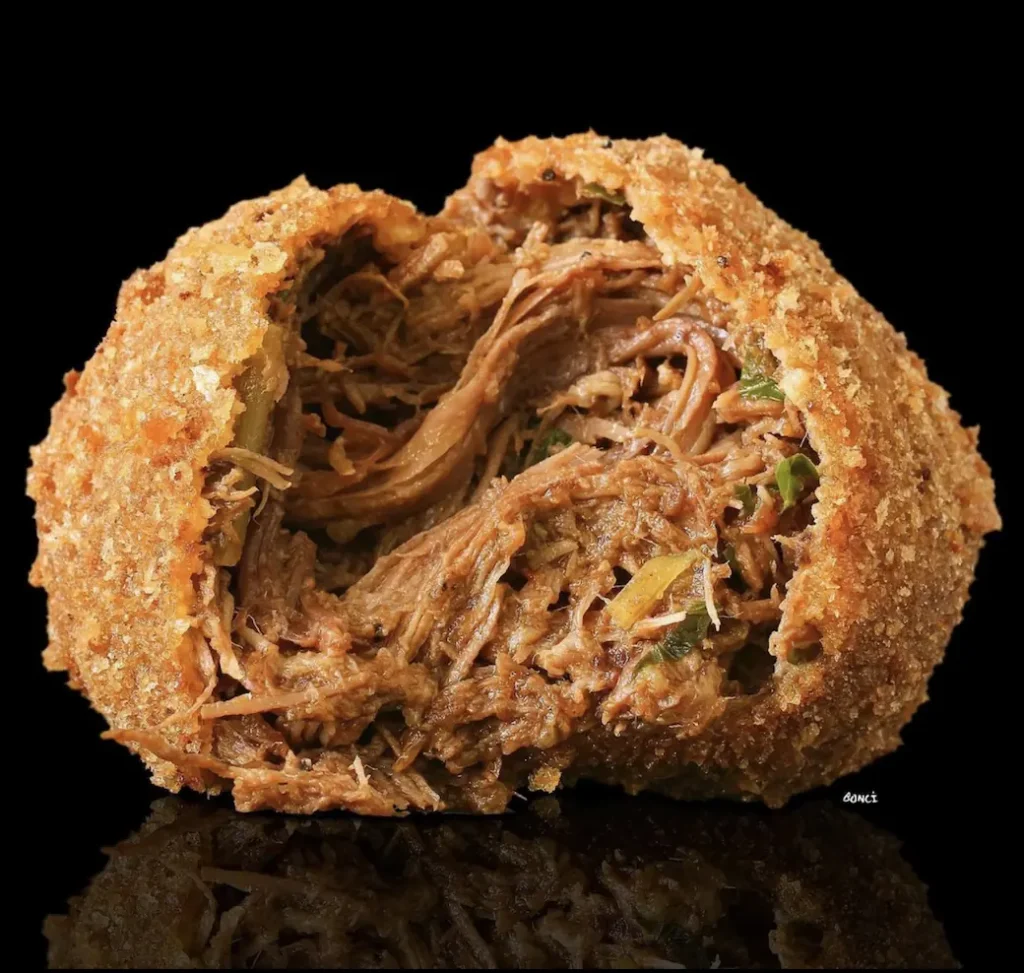 If you're crazy about Roman pizza, you've heard about Bonci.
If you know anything about 72 hour fermentation, you've heard about Bonci.
And if you've eaten at Mortadella Head, you've experienced the work of his students.
As I said earlier, Gabriele Bonci taught Mortadella Head owners Chuck Sillari and Sebastiano Fricia everything they know about Roman pizza. This is because he's a world-renowned chef, known by many as the "Michelangelo of Pizza."
Bonci has been perfecting his pizza Bianca and long fermentation since 2003, and has owned Pizzarium Bonci since 2012. His world-famous pizza place also has two locations in the United States, and people travel from far and wide to eat his traditional Roman-style Pizza. This is one of the most popular pizzerias on this list.
When I went to visit his shop in Rome, we waited for about an hour to get in and order. We were very impressed by his unique gourmet pizza offerings, as he's created upwards of 1500 different kinds of pizza to date.
I also tried his unique suppli balls (pictured above), which were out of this world. Ever heard of suppli alla carbonara? Neither had I, and now I crave it constantly.
Bonci also ships his pizza around the country, so if you're reading this from America, you can get his food delivered right to your front door!
My favorite Google Review: "If you go to Vatican City and don't go to bonci you commit a crime. Exceptional dough and ingredients! You want to keep eating more and more. I come back here every time I'm in Rome and it's always above and beyond." -Kama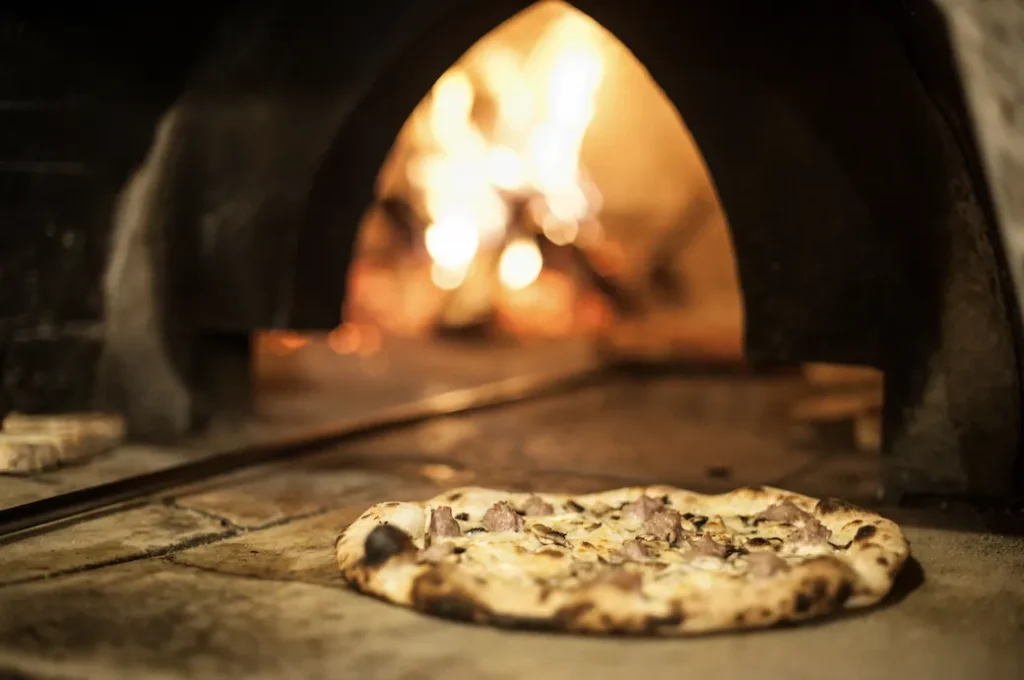 The worst thing EVER is when you eat a slice of pizza (or five) and are left with a horrific stomach ache for the rest of the evening. Luckily, Dar Poeta's delicious pizza is the solution for that issue.
The mission of this classic pizzeria, located in the heart of Trastevere, is to squash the myth that pizza had to be bad for you and filled with inflammatory ingredients. Dar Poeta has proved through their carefully fermented dough and locally sourced cheese and toppings that pizza is not "bad for you," and can actually be quite nutritional if prepared correctly.
Everything you get here, from the olive oil to the tomato sauce is as fresh and natural as you can get.
Their 48 hour fermented dough is neither Roman nor Neopolitan, rather unique to their world famous Trastevere pizza shop. The building dates back to the early 1600s, and pizza eaters can enjoy notes of "a now-forgotten Trastevere" while enjoying their meal.
I absolutely loved this place when I went. The fresh ingredients were as perfect as could be, and the pizza dough was almost addictive. This is sure to be a hit on your Rome pizza tour — it was one of our favorite places!
My favorite Google Review: "We dined in here, staff were very nice and welcoming. The pizzas were some of the best Italian pizza I have had, the crust is THE best crust on pizza I have had. Prices are cheap for what you get, a 8 euro pizza that if you're not a huge eater you can split between 2 people. If you're in Rome this is a must stop place for pizza, a very local Italian place in a good location!" -Julian