What's So Good About Stowe's Coffee?
If you've ever been to Stowe, you know that it's filled with many magical places.
It's not uncommon to stumble upon a historic building, quaint church, or beautiful mountain.
Home to Vermont's famous Mount Mansfield and Stowe Mountain Resort, Stowe has become a quaint staple of northern New England, filled with many famous breweries, restaurants, and coffee shops.
That's right, if you ask any local, you'll find out that there's no coffee better than Vermont artisan coffee.
And they're 1000% correct.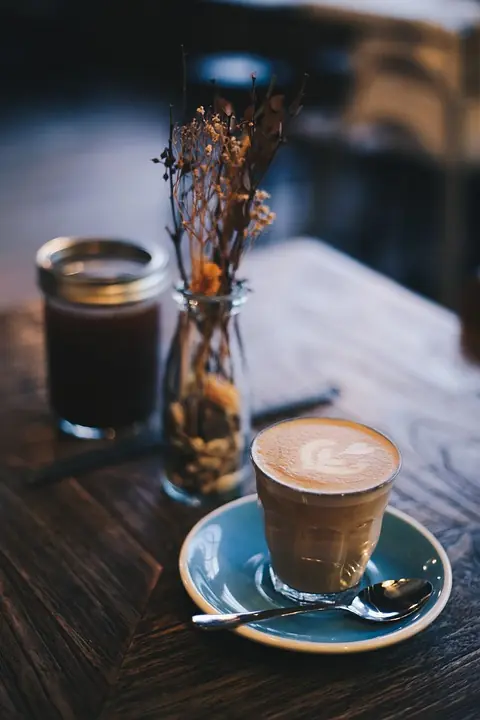 You'll find that most places in Stowe locally source the freshest ingredients, so you'll always be eating the best of the best.
I can confidently say that some of the best breakfast I've had has been from some of these local coffee shops in the heart of Stowe, all while drinking some great coffee.
From drip coffee to iced coffee to signature lattes, there's something for everyone at these coffee shops.
And whether you're vacationing in Stowe or planting your roots for awhile, you need to check them out.
These four great places are some of the best places to enjoy a cup of joe in Stowe.
1056 Mountain Road, Stowe, VT 05672
When it comes to local coffee shops, Stowe Bee Bakery is truly the gold standard.
With an extensive pastry and lunch menu, this cute little coffee shop is a great place to enjoy a fresh cup of joe.
With a traditional hot coffee menu and a wide selection of iced coffee drinks, you can relax with a cup in hand as the owners cook your lunch right in front of you in their wide open kitchen.
Everything you could get at Stowe Bee Bakery is always fresh. The owners, Dan and Lisa, never cook from a box or take shortcuts.
Whether it's your lunch or your pastry, you can rest assured that you're eating the best of the best local ingredients. I don't know about you, but to me, that makes for the greatest local experience there is.
The Stowe Bee Bakery is filled with great food, great coffee, and friendly staff to make your coffee experience one to remember.
144 Main Street, Stowe VT 05672
This one is truly going to "wow" you!
While this great local cafe has three different locations, Stowe is the original location, and even boasts its own bakery with a full array of treats.
Home of the famous Maple Latte, Black Cap Coffee sets the bar high for shops of its kind.
Aside from maple lattes, this local cafe creates tons of unique kinds of lattes that are sure to make you go back up for seconds.
My personal favorite is the Funky Monkey, which is a banana mocha iced coffee.
Aside from coffee, you can also get a freshly made pastry, delicious sandwich, or even a craft beer if you were feeling bold. Black Cap Coffee is the only coffee shop in Stowe with a selection of Vermont local beers!
Whether it's to house some breakfast sandwiches or sip on a warm latte, Black Cap Coffee isn't a place you want to miss.
1940 Mountain Road, Stowe, VT 05672
PK Coffee isn't just one of the greatest cafes in Stowe, it has a wonderful backstory too!
In World War 2, Pierre "Piet/Pietje" Ketellapper was a successful entrepreneur, with a passion for his coffee roasting and importing business in Belgium.
His niece, Katrina, after taking a coffee roasting class, decided to combine her love for coffee and her uncle's passion into one, and thus in 2016, PK Coffee was opened in honor of her uncle.
PK Coffee is committed to using the freshest, most local ingredients to provide customers with top notch quality coffee.
Aside from coffee, this wonderful coffee shop also sells teas (matcha latte, anyone?) and non caffeinated beverages.
Their goal is to produce coffee that tastes just as good as it smells—maybe even better.
Sold!
Do right by old Piet and give PK Coffee a try on your next trip to Stowe. You'll be glad you did!
394 Mountain Road, Stowe, VT 05672
If you're looking for a wonderful, family owned, local business, then look no further: Woodland Baking & Coffee checks off all of those boxes!
Longtime Stowe resident and owner Matt truly views this shop as his home.
Matt runs this place with love. Not only is it evident by his mother frequently sipping a latte in the shop in the afternoon, or his kids enjoying breakfast before school, but it's evident in each and every item that he makes.
Aside from the artisan coffee, his breakfast options and lunch are as delicious as can be.
From unique breakfast and lunch options, and never before seen baked goods, you're in for a treat with whatever you decide to leave with.
If you're looking for a place that encompasses the heart of Stowe and the local community, Woodland Baking & Coffee is the place to be.
Like this article? Are there any other places you think I should try? Leave a comment below and let me know! Also, don't forget to check my guide to the best restaurants in Stowe!