The name sounds like two cheeky little Italian boys, but it actually translates to "Cheese and Pepper" and is a pasta dish that fuses a delicious trio of ingredients to produce a real gastronomic wonder that balances a miraculous creamy cheese sauce with sharp notes of aromatic pepper. 
Forget the Colosseum and the Trevi Fountain, to experience the real Rome, you need to sit down in a dark trattoria, order the city's most-loved dish and rub shoulders with the locals while slurping up great strands of salty pasta goodness. The recipe calls for spaghetti or a similar noodle such as tonnarelli or taglioni and uses pecorino romano: a cheese similar to parmesan but with a little more oomph. A carbonara-style technique is used to create the sauce by whisking together the grated cheese, copious amounts of cracked black pepper and a little pasta water and then ensuring every thread of pasta is evenly covered, bringing you that characteristic cacio e pepe kick with every mouthful. 
When in Rome… eat as the Romans do. Here follows the definitive guide to where to get the best cacio e pepe in Rome.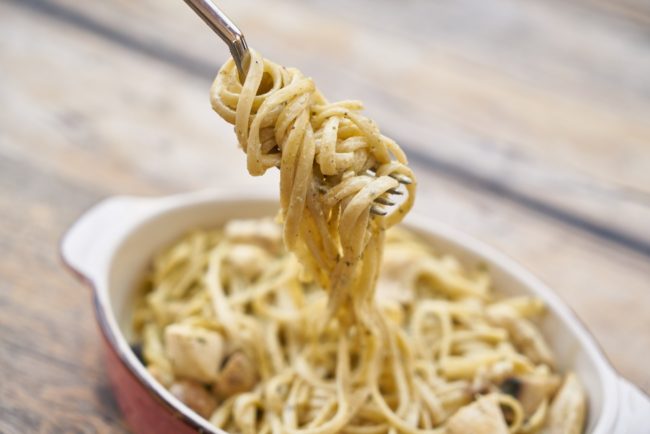 Osteria Della Fortunata
This is a spot rarely visited by tourists and is a real local gem. Located at Campo dei Fiori, you'll find charming old Italian ladies sitting at the window hand-rolling chunks of yellow dough into strands of tagliolini, La Fortunata's pasta of choice for their cacio e pepe. Served in a shallow clay bowl with the name of the restaurant painted on the rim, the dish comprises a steaming tangle of thick, blunt-edged noodles smothered in a cheesy sauce flecked with cracked black pepper. 
Roscioli 
First established as a bakery in 1824, which is still in operation serving some of the best pizza in Rome, the Roscioli name now includes a gourmet shop and restaurant: the Ristorante Salumeria Roscioli. Here you can sample all the Roman classics but absolutely not to be missed is their version of cacio e pepe. Combining tonnarelli noodles with a sauce that blends together two different types of pecorino and fragrant Malaysian pepper, the cherry on top of Roscioli's version of the iconic dish is the generous helping of toasted Javan and Sarawakan pepper sprinkled over the pasta before serving. 
https://www.instagram.com/p/B1Y5HRCoZUS/
Da Danilo
Have your cacio e pepe with a side of Roman entertainment at Da Danilo where a huge, hollowed out wheel of pecorino romano is brought to the table, inside of which the waiter mixes the pasta and sauce in front of your very eyes. This is not just a party trick, da Danilo swears that the unique technique guarantees maximum creaminess and freshness! 
Vyta 
Vyta is all about fresh, locally-sourced produce and they serve two versions of cacio e pepe: the classic version and the summer version, which has the flavourful addition of lemon and Roman mint. Although pasta purists may clutch at their heart, those two extra ingredients add a brightness like a dash of sunshine which cuts beautifully through the heaviness of the dish and is perfect for those hot Roman afternoons. 
Virtually every trattoria in Rome serves the iconic cacio e pepe, a dish beautiful in its simplicity yet very difficult to get right. You won't go wrong, however, by choosing among our pick of the best restaurants for cacio e pepe in Rome.