What are you having for Thanksgiving dinner this year? How do you feel about fish?
I love the holiday season. It's the time of year to get together with friends and family and eat good food.
Thanksgiving Day is right around the corner and it's time to start thinking about this year's menu. When I'm putting together my Thanksgiving menu, I like to get creative. I'm all about sticking with traditions, but adding some new ideas and interesting flavor combinations to keep it exciting.
Don't worry, the main event can still be the big, fat roast turkey. You can still have the usual suspects on the Thanksgiving table as sides.
I'm also not against sweet potatoes, Brussels sprouts and cranberry sauce. In fact, cranberry sauce is one of my favorite things about Thanksgiving.
I usually make my own cranberry sauce with fresh cranberries, a cup of sugar and a cup of orange juice. It's so easy to make.
Your favorite vegetarian Thanksgiving recipes are usually the staple side dishes. The butternut squash, mashed potatoes and green bean casserole.
But how do you feel about adding something for the seafood lovers sitting around the dinner table? Here are some suggestions if you want to put together a really cool pescatarian Thanksgiving.
Let's make the fish lovers happy. The recipes below are a great way to start off the Thanksgiving feast as appetizers. They can also be main dishes for someone on a pescatarian diet or great Thanksgiving side dishes for the meat eater.
Keep these recipes in mind for Christmas Dinner too. No holiday feast is complete without its share of good seafood.


Shrimp Cocktail
Starting off the Thanksgiving feast with a glass of wine and some ice cold classic shrimp cocktail is a tradition in my house. I like mine with a squeeze of lemon and cocktail sauce with extra horseradish.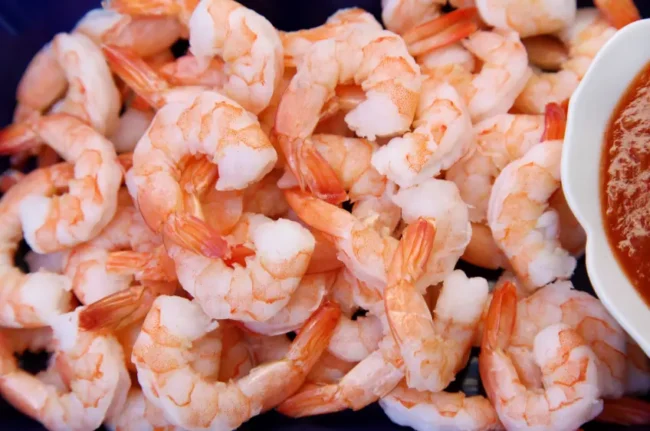 Scallops & Bacon
I absolutely love these. What I do is wrap the scallops in a piece of bacon and stick a toothpick in it to hold it together. Then I sear it in a frying pan to make the bacon crispy. Finally I give it a sprinkle of brown sugar and a drizzle of maple syrup and pop it in the oven.
It's such an easy recipe, but for some reason I only see these served for a holiday or special occasion.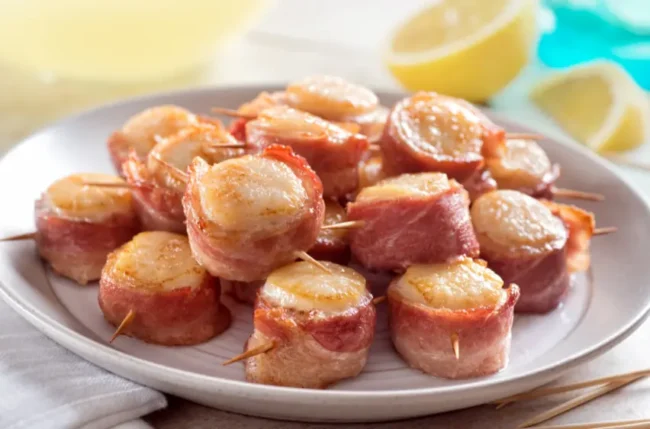 Clams Casino
For this recipe I get some cherry stone clams shuck them open. I then fill the shell with a mixture of bread crumbs, crushed Ritz crackers, garlic, parsley and melted butter. I put a small piece of bacon on each clam and then I bake them in the oven on a baking sheet until they're golden brown.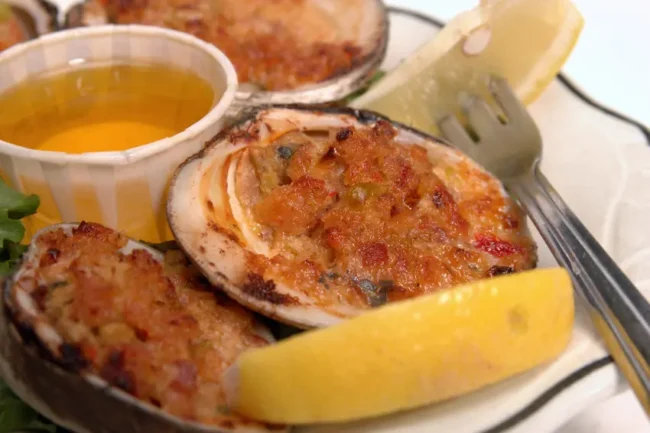 Sauteed Mussels
Cook your mussels in a mixture of white wine, garlic, parsley and butter. This is a simple dish that comes in handy when you need a couple gluten free recipes at your pescatarian Thanksgiving.
Oysters Rockefeller
This is a dish I love to make for any holiday meal. They are baked oysters smothered in spinach, garlic and cheese. There are a few different ways to make them and they are all delicious.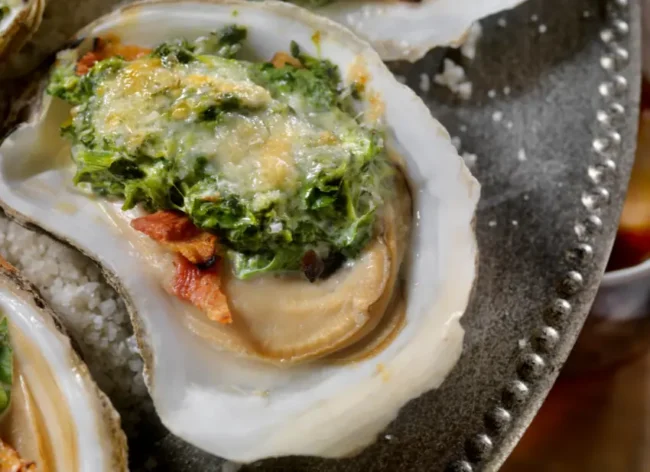 Stuffies
Stuffies are similar to the clams casino, but they are also very different. The classic recipe for a stuffie is found in Rhode Island. You take a bunch of large quahogs and take out the meat. Chop it up and mix it with breadcrumbs, Portuguese sausage, red bell pepper, onion and garlic. Stuff it back into the shell and bake it in the oven. I like to give mine a squeeze of lemon and a dash of Tabasco sauce.
Baked Stuffed Shrimp
There are many ways to make baked stuffed shrimp. You will usually find them butterflied and stuffed with a mixture of bread crumbs, butter and white wine.
Calamari Salad
This is a favorite salad for most of the people I know. It's more common on Christmas Eve, but it's a perfect addition to a pescetarian Thanksgiving. You boil some calamari and let it cool. Then mix it with olive oil, garlic, celery, red onions, parsley and lemon juice. Sometimes I like it with olives added.
Lobster Bisque
This creamy soup is a good option for a starter before the Thanksgiving meal. It's a lobster stew made with cream, butter and sherry. It is best when it's made with a long, slow cooked stock made with lobster shells.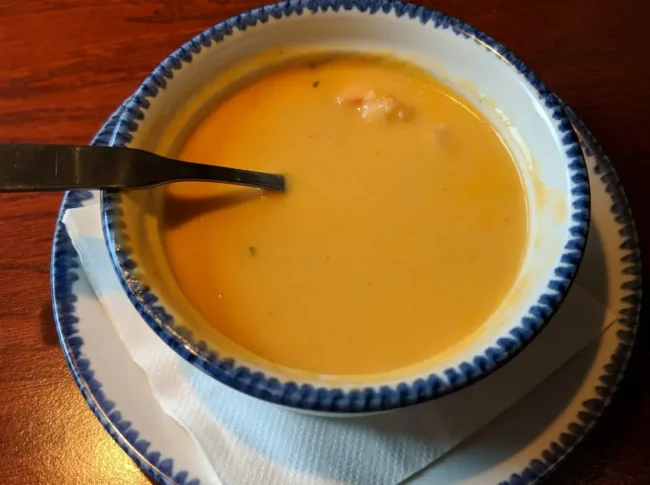 Fried Smelts
These are little fish that are dusted with seasoned flour and fried in olive oil. You squeeze a little lemon on them and pop the whole fish in your mouth. Eat the bones and everything.
Baked Stuffed Lobster
This is an impressive main course. People will forget all about the turkey if you put a couple of big, baked stuffed lobsters on the table. I like stuffing them with scallops, shrimp and seasoned breadcrumbs. You can mix your breadcrumbs with sauteed onions, celery and vegetable broth to make sure it stays moist in the oven.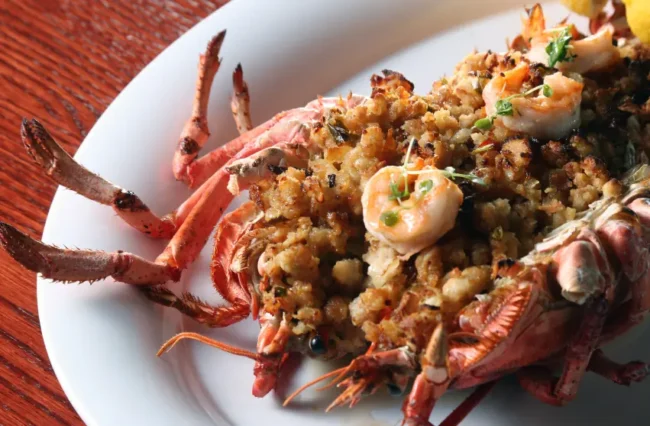 The only problem with serving all of these fish dishes at Thanksgiving is that you might not have room for the apple pie!