It's that time of year again! The vegetable gardens and farm stands are bursting at the seams with zucchini, eggplant, tomatoes and yellow squash.
What the hell are you supposed to do with all of these fresh vegetables?!
I have the solution for you. Let's make a classic French dish called Ratatouille.
In the United States, most people think of the famous Disney movie when they hear that word.
Usually when I think of French cuisine I picture something that's rich, buttery and way too difficult to make for my level of patience.
This dish is actually the opposite of all that. A ratatouille is a savory vegetable stew that can be a perfect side to roasted meats or a main course for vegetarians. It's a hearty dish made with basic ingredients that has a really great flavor.
This simple vegetable dish is from Provence which is in the South of France. When I visited Nice a long time ago the first thing I noticed was that the cuisine was mainly easy recipes using a variety of vegetables and fresh herbs.
I've never really been a huge fan of zucchini, but when I had it in a ratatouille I changed my mind. The way the sauteed vegetables soak up all of the flavors from the tomatoes, olive oil and herbs is great.
A ratatouille is the perfect way to convert people who normally don't love to eat their vegetables.
It's a very versatile dish and can be prepared in different ways. You can make a baked ratatouille or a stewed ratatouille.
I'm going to show you how to make what I think is the best way to make this simple dish.
I love this easy ratatouille recipe as a great side dish with a big, juicy steak on the grill. But, if you want to use it as a main course, use it as a delicious sauce over pasta.
No matter how you decide to use this great dish, the beautiful colors of the vegetables are going to brighten up your dinner table like nothing else.
So pour yourself a nice glass of red wine and let's learn how to make this great dish.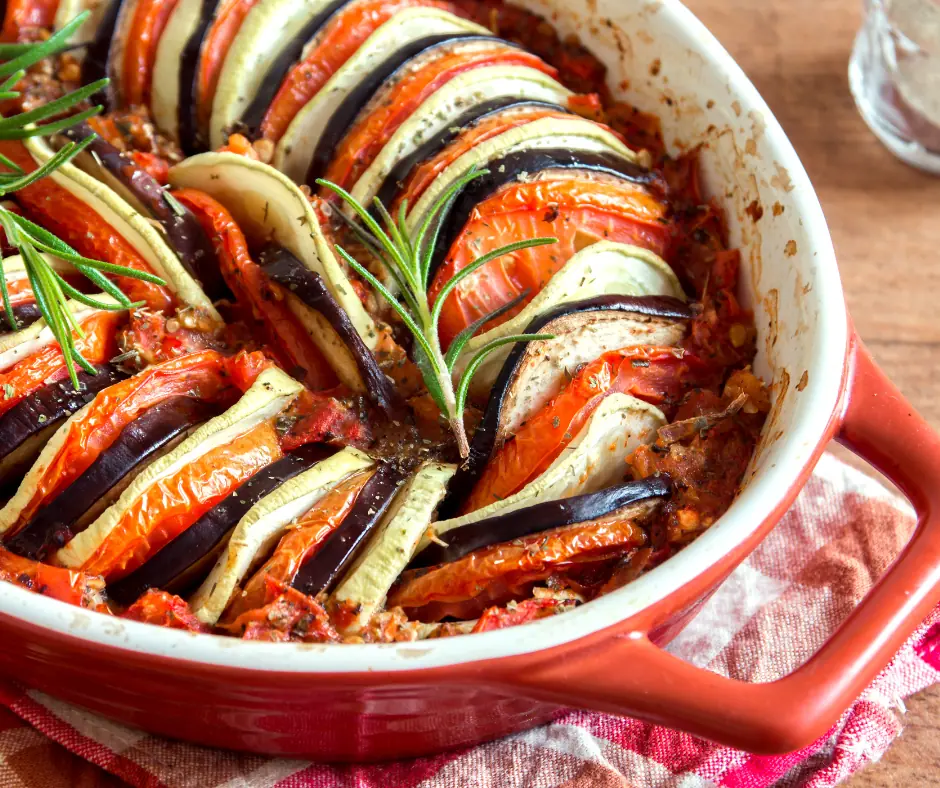 WHAT YOU NEED TO MAKE YOUR RATATOUILLE
The first thing you need to know is that I don't make any claims that this is the correct or authentic way to make a ratatouille nicoise. I have a tendency to tweak recipes a little bit.
Zucchini: The best time to make this dish is at the end of the summer. It's loaded with Summer vegetables that you want to be as fresh as possible. If you have a garden or a local farmstand, get some really nice zucchini and dice them into ½ inch cubes.
When you cut your vegetables into small pieces you get more surface area to sear and create flavor. It takes a little patience, but it makes a huge difference.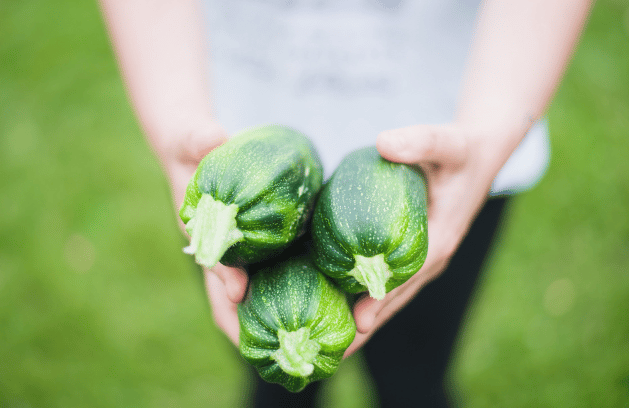 Yellow Squash:
The same goes for the yellow squash. Most gardens are loaded with this at the end of the summer. Get a few and dice them into ½ inch cubes just like the zucchini.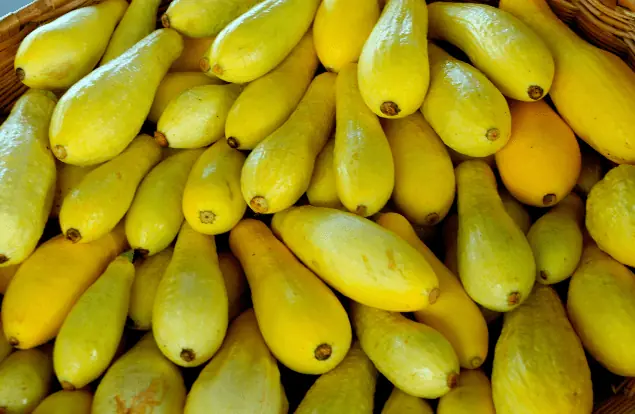 Eggplant: Get some nice firm eggplants and dice them up the same way. You can peel them if you want, but I like to leave the skin on. It adds some flavor and I like the look of the dark purple skin.
Peppers: For this dish I like using red and yellow bell peppers. They are sweeter than green peppers and add a beautiful color. If you can't find a red pepper or yellow pepper, green peppers will work.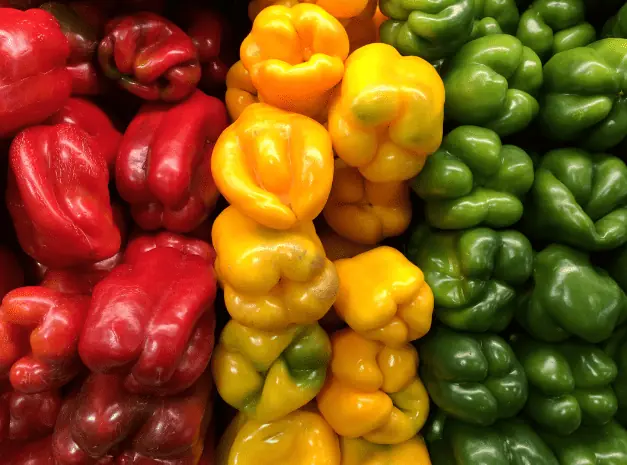 Onions: Get some Spanish onions and give them a good dice.
Garlic: Always use fresh garlic. As Anthony Bourdain said, "Too lazy to peel fresh? You don't deserve to eat garlic".
Olive Oil: For this recipe I strongly recommend a good olive oil. If you have extra virgin olive oil, use it. The diced vegetables soak up the flavor of the olive oil so use something that tastes great.
Tomatoes: Tomatoes are a key ingredient in this dish. I like to use a good tomato sauce to simmer the vegetables. The vegetables are like sponges and will soak up all of the flavor.
Fresh Herbs: I think fresh basil is all you need as it will add freshness to the ratatouille, but won't over power it. If you have a favorite herb, feel free to use it.
Salt: I love using a good Kosher salt or Sicilian sea salt when I cook.
Black Pepper: I suggest using fresh cracked black pepper. Get a pepper mill and crack your peppercorns for the best results.
White Wine: I also suggest using a white wine that is good enough to drink, but doesn't need to be too expensive. A pinot grigio or chablis are what I use for cooking.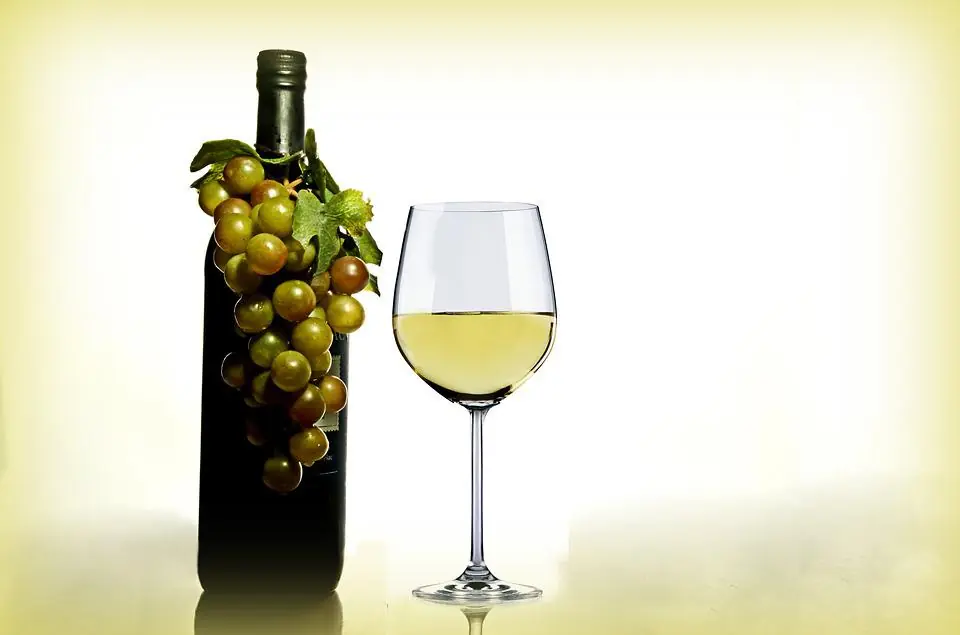 This is my new favorite way to cook vegetables like zucchini and yellow squash so pay attention.
I suggest cooking your vegetables separately for the best results. If you throw everything in a pot together you won't get the same great flavors and textures that make this dish so great.
The way I want you to do it may take a little more time, but it is well worth it.
In a large skillet, heat your olive oil on medium heat.
Cooking in stages, fry your diced zucchini, yellow squash and eggplant separately making sure you don't crowd the pan.
The key is to get a good sear on all sides of the diced vegetables.
After cooking each vegetable, set the fried pieces aside in a large bowl.
When all of the zucchini, yellow squash and eggplant are fried, clean out the pan and add some more olive oil.
On medium heat, saute your diced onions and season them with a little salt and pepper.
When the onions become soft and translucent, add your cooked vegetables to the pan and season again with salt and pepper.
Add your white wine and tomato sauce to the pan and turn the heat up to medium high heat. When it starts to boil, turn it down to a low simmer.
Add your fresh basil and let it cook low and slow for about 45 minutes.


HOW TO SERVE YOUR RATATOUILLE
There are lots of ways to serve ratatouille. This is the perfect dish for so many reasons. It's versatile, easy to make and delicious.
It's your best choice when it comes to vegetable sides for easy dinners. It's one of the best side dishes for quick and simple dinners as well as large dinner parties.
I also want to point out that I think it tastes the best when it's room temperature. That's when the flavors really come out.
Serve it on the side with grilled Italian sausage. In the United States we are used to seeing sausage served with pepper and onions. If you want to try something new, make a ratatouille and you'll love it.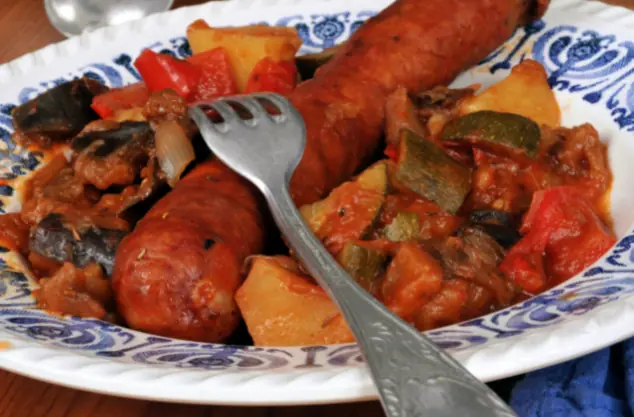 Grill some marinated flank steak and serve it with an arugula salad tossed in lemon juice and olive oil with ratatouille on the side. Add some french fries and make it a steak frites with a twist.
Fry some pork chops and serve them with ratatouille and sauteed broccoli rabe. Make sure you season your pork chops well with salt and pepper and get a good sear on the outside.
Mix leftover ratatouille with sauteed ground beef and white rice then use it to stuff some peppers and tomatoes and bake them in the oven.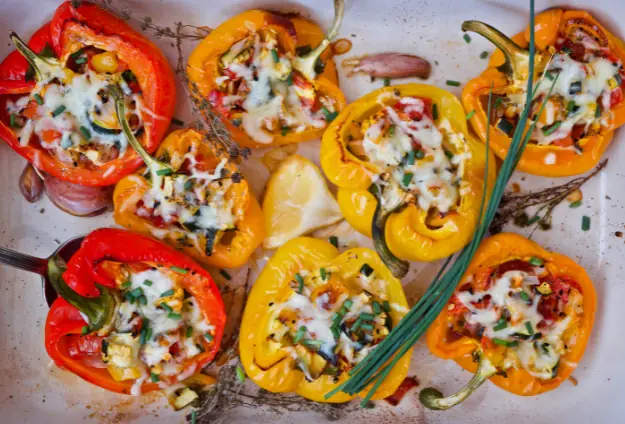 Toss your ratatouille with fettuccine egg noodles and parmesan cheese. It makes a delicious sauce.
Serve your ratatouille with creamy polenta and roasted herb chicken for a hearty meal. If you want a quick meal, pick up a rotisserie chicken at the supermarket.
Grill some crusty bread and top with the ratatouille and white beans. This is an easy way to use your ratatouille the next day as an appetizer for last minute dinner parties.
If you're looking for easy dinners for vegetarians, serve your ratatouille with a simple starch like brown rice or mashed potatoes. Grilled sweet potatoes and ratatouille is also an easy vegetarian main dish. You can also add quinoa.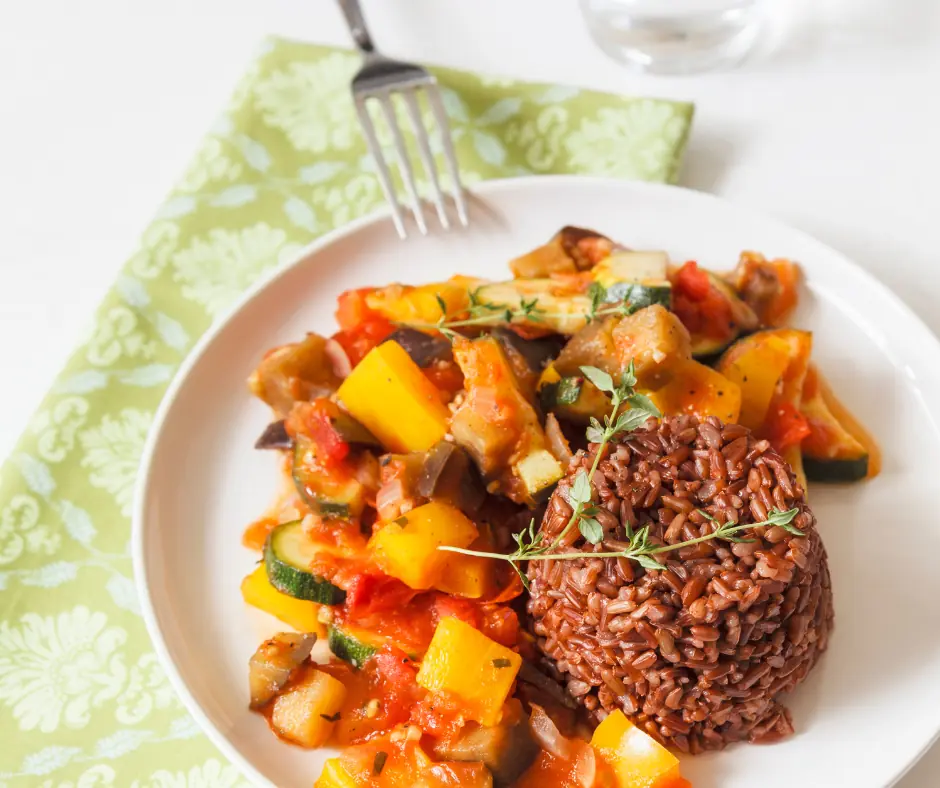 Make a Prosciutto Sandwich
There are lots of creative variations for sandwiches with ratatouille nicoise. Take a nice soft roll and fill it with prosciutto, fresh mozzarella and leftover ratatouille. Drizzle it with good olive oil and balsamic vinegar.
Make a Roast Beef Sandwich
For a great breakfast sandwich fry an egg with provolone cheese and load up a croissant with ratatouille and bacon. If you want to make it vegetarian leave out the bacon and it will still be a delicious breakfast.
Top a pizza with the ratatouille. Add some spicy salami and fresh basil. If you want to try something different, make a pizza with no cheese.
I'm serious.
Sometimes it's called a Tomato Pie. It's basically a pizza with tomato sauce and no mozzarella. The flavor of the tomato is so fresh. If you add the ratatouille it would make such a delicious pizza.
Take some pizza dough and make a calzone.
The best thing about a calzone is that you can get really creative. Fill it up with your favorite cheese and cold cuts. I like to make a calzone with ricotta cheese, mozzarella, ham and salami.
Make a frittata. Beat some fresh eggs and season them with salt and pepper. Add some fresh herbs and parmesan cheese.
Put your leftover ratatouille in a saute pan and cover with the beaten eggs. Cook until the eggs are done and serve with a simple mixed green salad.
Serve it with Grilled Fish
Serve your ratatouille with grilled swordfish. I've always loved to eat swordfish with Sicilian caponata and this is just as delicious.
A caponata is a vegetable dish from Sicily that contains eggplant, tomatoes, onions, peppers and other vegetables. It is another great vegetable side dish to try.
This is a great idea. Make a big, juicy burger and top it with ratatouille, pancetta and fontina cheese. Add a garlic aioli to make it really special.
What a great way to make a vegetable lasagna. Put it between layers of fresh pasta sheets, creamy ricotta cheese and tomato sauce. Bake it in the oven and it will probably become one of your favorite dishes.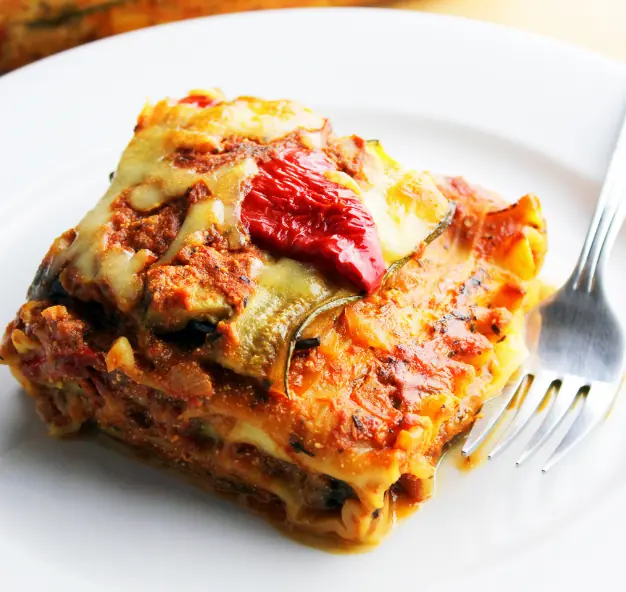 Turn your leftover ratatouille into a great vegetable soup with chicken stock. Let it simmer until all of the flavors come together. You can thicken it up with rice, pasta or beans.
This sounds different, but most taquerias have some type of sauteed or stewed vegetables to add to a taco.
The ratatouille is a great option to add to your chicken or pork tacos with sour cream, salsa and cheese. Leave out the meat if you want to go vegetarian.