We sell a lot of frozen lasagna here at Mortadella Head. One of the most common questions we get asked is, "Can you cook frozen lasagna without defrosting?". The short answer is "yes". You can cook frozen lasagna without defrosting it first and I'm about to tell you how.
Cooking a frozen lasagna without defrosting is very easy as long as you have a hot oven and an oven-safe dish. Depending on the size of the lasagna and the temperature of the oven, expect it to take between 65-90 minutes to fully cook. It will be done when the internal temperature reaches 165 degrees.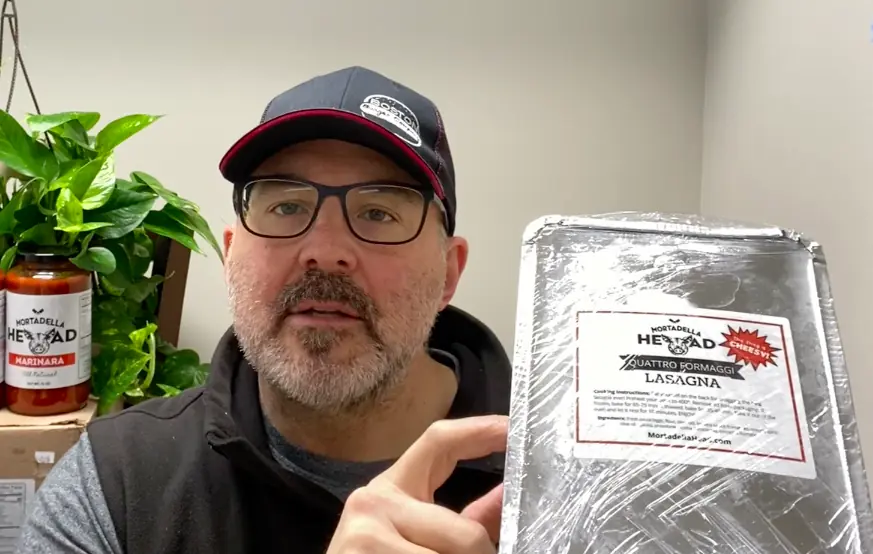 It's always good to have some frozen lasagna in your freezer. It comes in handy when you need a quick weeknight dinner.
If you make a big batch of lasagna and you have some leftover, you should freeze it.
I like making homemade lasagna specifically to store in my freezer. I put it together and freeze it in an oven-safe dish to save time. I just need to take it out of the freezer and cook it when I'm ready. It comes in really handy in a pinch.
You can freeze your leftover lasagna right in the baking dish that you made it in.
You can also make a lasagna and cut it into individual portions before you freeze it. A single serving of lasagna is really convenient to have ready when you're short on time.
Where can you buy frozen lasagna?
If you don't feel like making your own lasagna, there are plenty to choose from at the grocery store. Stouffer's lasagna isn't the only brand to choose from these days.
They usually come in an oven-proof container ready to go in the oven.
As a test, I've purchased some frozen lasagna at the grocery store. They weren't the best quality. Some were just ok and some were pretty bad.
They all had cooking instructions with the bake time on the original packaging.
At Mortadella Head, I make a few different types of lasagna in aluminum pans and we display them right out front in our freezer case. Quattro Formaggi, Bolognese, and Buffalo Chicken are really popular at our store.
They are all sold frozen so people can take them home and cook them when they're ready.
We also ship our frozen lasagna all over the United States. We pack them up in temperature controlled boxes with ice packs. Then we send them off with cooking instructions on how to cook the lasagna while it is still frozen.
We've been getting rave reviews and a lot of repeat customers. They all say they can't believe they were frozen because after they're cooked they are better than fresh lasagna.
So…if you are going to buy a frozen lasagna, make sure you get a good one.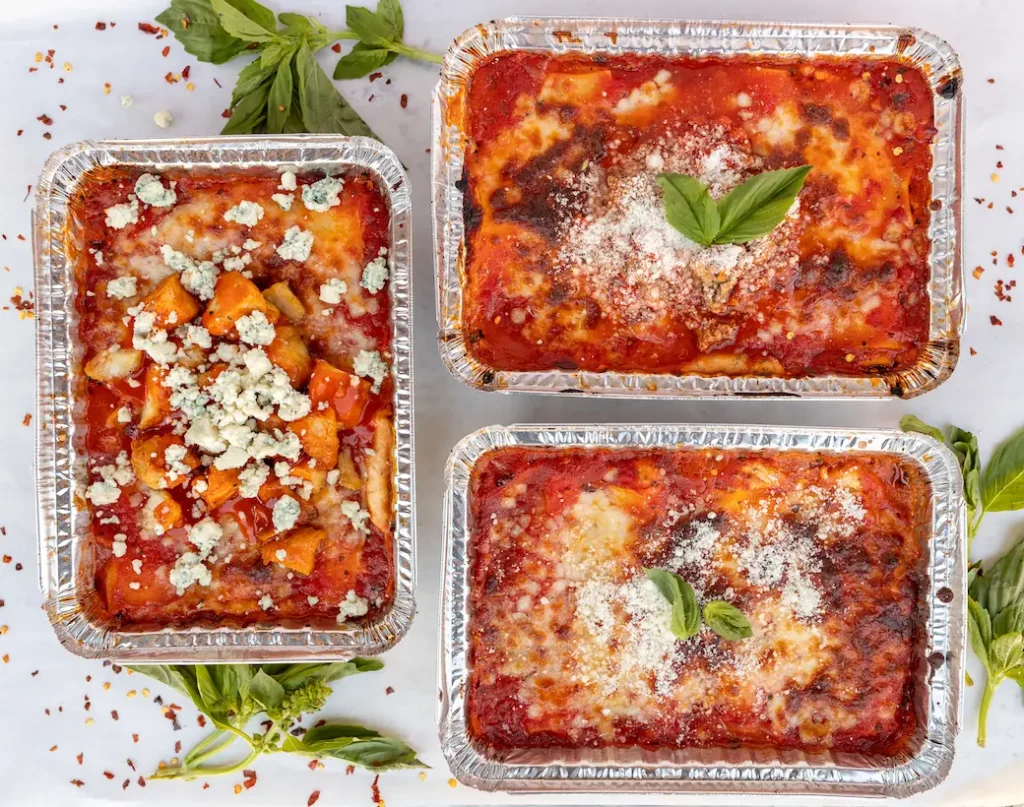 For the best results, make your own lasagna. A large portion is a good idea.
Making a big lasagna ahead of time is about as much work as putting together a single serving of the lasagna so you might as well get a few dinners out of it.
Everyone has a favorite lasagna recipe. I know I do! But if you don't have your own, try making our Quattro Formaggi Lasagna.
Whatever recipe you decide to make, get the best quality ingredients. They should include tomato sauce, ricotta cheese, and some other Italian cheese such as mozzarella, provolone, and Romano.
The lasagna's cheese mix has to be great. The first thing you need to do is get really good ricotta cheese. It should be creamy and smooth.
A few other things you could add to your list of lasagna ingredients are sausage, meatballs, or Bolognese sauce.
When you are done layering everything in your lasagna dish, cover it and put the uncooked lasagna right in the freezer.


How to Cook a Frozen Lasagna Without Defrosting
Now let's talk about the best way to cook a frozen lasagna.
If you have a lasagna on the shelf of your freezer, the good news is that you don't have to defrost it. There's no need to bring it to room temperature before you cook it in a hot oven.
The cooking time will vary depending on the size of the lasagna and the temperature of the oven.
If you are cooking a lasagna you purchased, for the best results follow the package directions. They usually come in an oven-proof container and you can pop the original packaging right in the oven.
The company that made it probably tested it several times so doing what they say is probably the best bet.
Here are some cooking instructions for a homemade frozen lasagna. I don't want to say I'm an expert in cooking frozen lasagna, but I'm probably as close as you can get.
This method works for frozen lasagna made in a glass dish, pyrex dish or aluminum pan. It also works with a conventional oven or a convection oven.
The first thing you want to do is bring a preheated oven to 400 degrees Fahrenheit.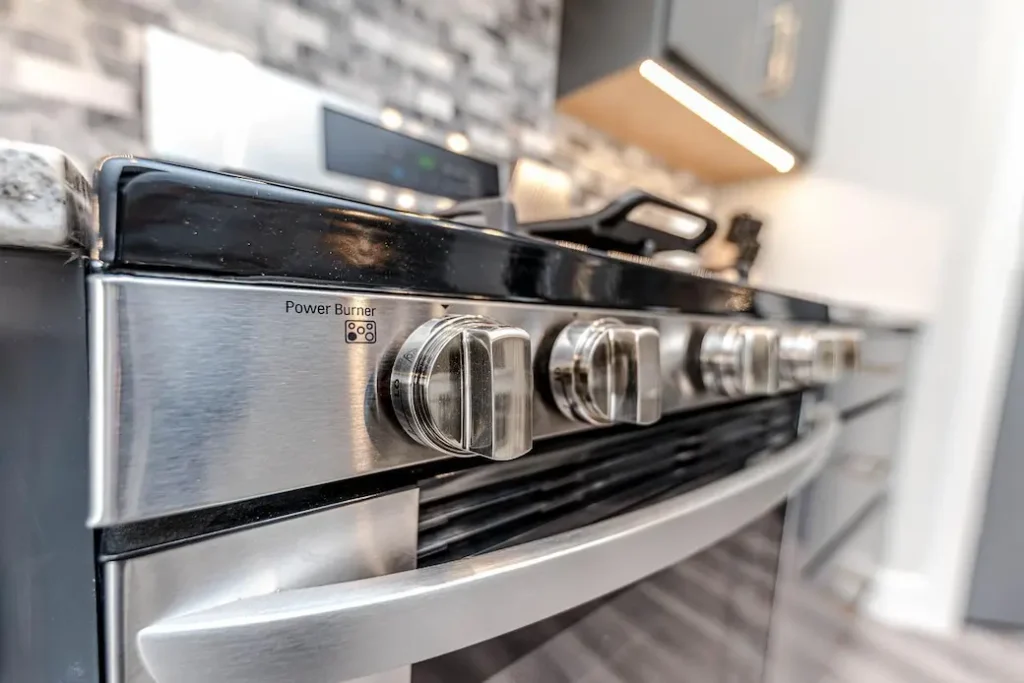 If You Like it Brown and Crispy
Here's what you do if you want the top of lasagna brown and crispy. The lasagna sheets, sauce, and cheese will get nice and toasty just the way you like it.
Put a baking sheet on the top rack of the oven. This will catch any melting cheese that bubbles over the edge of the lasagna pan. If you don't have the baking sheet under the lasagna, the cheese will fall to the bottom of the oven and could start to smoke up your kitchen.
At the very least, this trick will save you lots of clean-up time.
Remove the plastic cover from the lasagna if there is one. Cover the frozen lasagna with aluminum foil and place it on the baking sheet.
Leave it in the oven for 65 to 75 minutes, but remove the aluminum foil half way through.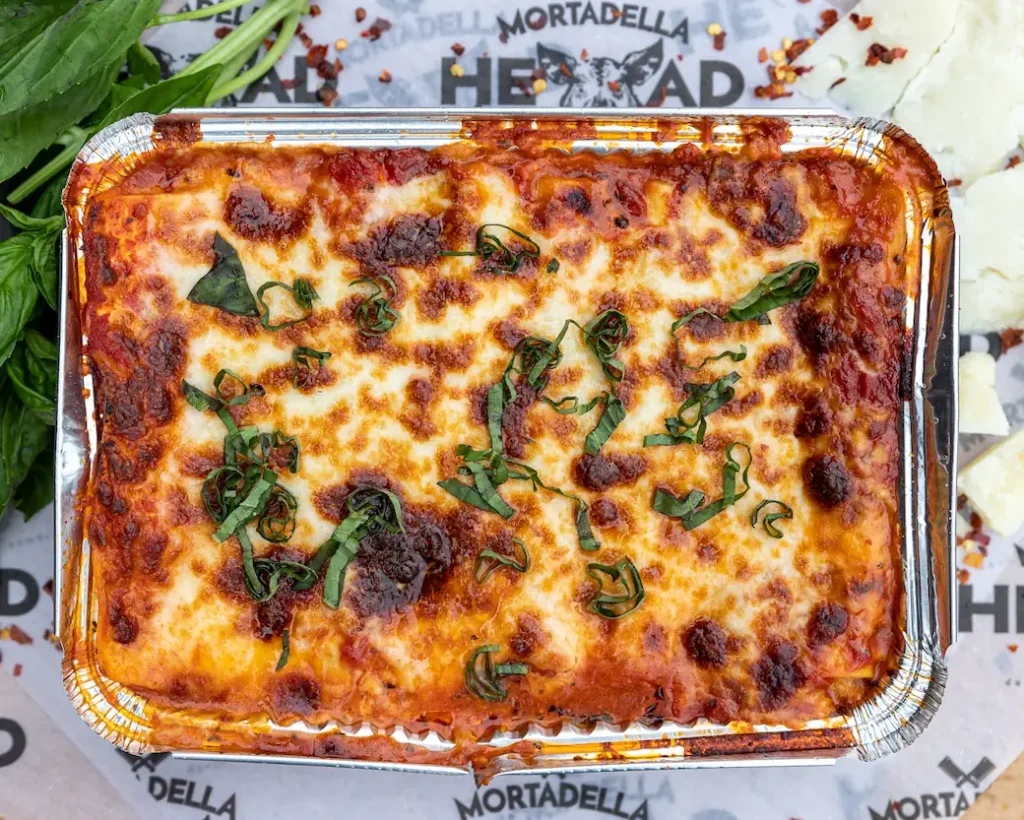 If You Like it Melty and Gooey
This is a great trick if you like the top layer of your lasagna saucy and gooey.
While your lasagna is in its frozen state, cover it tightly with plastic wrap. Then completely cover the plastic wrap with aluminum foil. Make sure that none of the plastic wrap is exposed.
The aluminum foil will prevent the plastic wrap from melting in the oven. The tight plastic wrap will allow the lasagna to steam while it cooks. The steam will prevent the lasagna from drying out and the cheese on top will melt perfectly.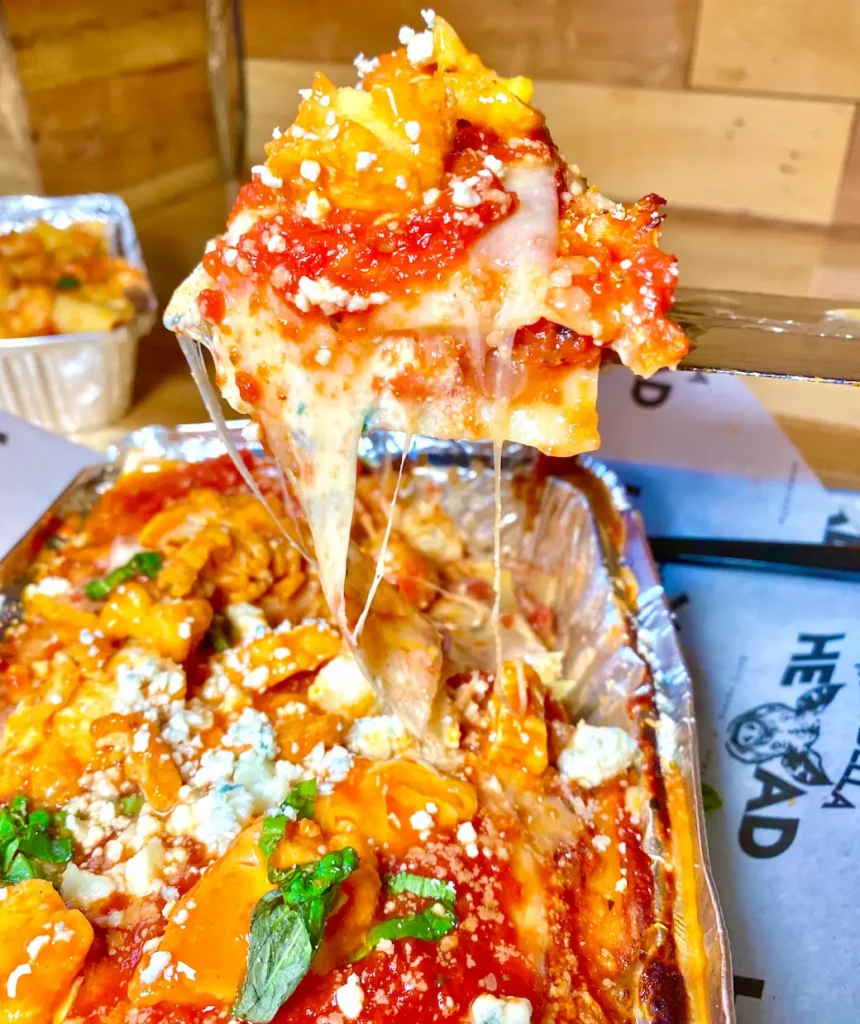 This part is important!
After 65-75 minutes in a 400-degree oven, your frozen lasagna should be fully cooked. It will start to fill your kitchen with the enticing smell of fresh lasagna.
Another way to know it's ready is when the internal temperature reads 165 degrees on a kitchen thermometer.
Take your lasagna out of the oven and set it on the counter. Make sure you have a cutting board or towel underneath so the heat doesn't cause damage to the surface.
Let your lasagna cool off for about 10-15 minutes. This will allow the cheese and sauce to set up a little.
If you cut into it as soon as it comes out of the oven, the cheese will ooze out right away leaving you with half-empty pasta sheets.
Now that you know howto cook a frozen lasagna without defrosting, let us know if you want a recipe to try at home. And if you don't feel like cooking, check out our store and buy one of our frozen lasagnas!