featured photo by @pizzabarbone on Instagram
I've highlighted my three favorite spots and made a complete list of the 20 best pizza shops worth checking out. See all of that and more here!
My New England pizza tour has brought me to one of my favorite places to spend the summer — Cape Cod.
I think it's safe to say that every New England resident you could ever come across has some tradition regarding The Cape. Everyone goes at least once in the summer.
Even my family who's from Massachusetts' south shore makes the 45-minute drive to spend the week.
The last time I was there, I met a handful of people from New York, who decided to visit the beaches here rather than those in their majestic Hamptons. Our seacoast is just that popular.
I'm sure when you think of Cape Cod, you (obviously) think about the seafood.
And who wouldn't? Aside from Maine and parts of Rhode Island, the Cape is New England's seafood mecca.
But sometimes, you just need something easy to take to the beach.
Or your 6-year-old is throwing a temper tantrum because he just hates fried clams.
Or you're missing your carb-filled Italian fix.
Sometimes, you just need a good pizza.
That's why I've decided to make a list of all of my favorite places to enjoy some delicious pizza whenever I visit the heart of Massachusetts. I've included pizza shops from all over The Cape, so any and all pizza lovers can find the best in their area.
I've highlighted my three favorite spots and made a complete list of all of the best pizza spots worth checking out.
(Also, if you're here because someone recommended Cape Cod Cafe to you, you may want to redirect yourself. Although it's the birthplace of bar pizza, the restaurant is in Brockton, MA, which is about an hour or so from The Cape.)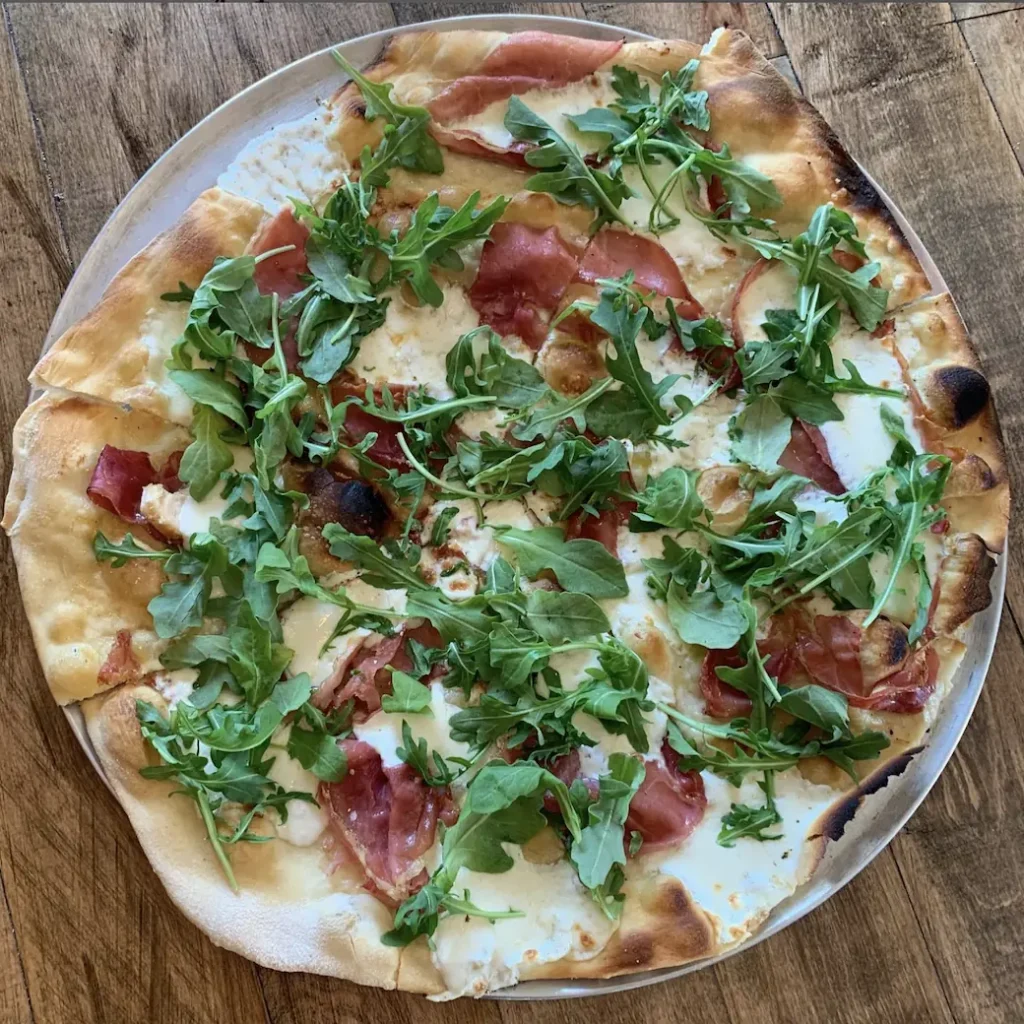 Located in Harwichport, MA.
Photo by @embercoalfirepizzawings on Instagram
That prosciutto and arugula pizza is calling my name.
This is my first stop on any Cape excursion. This place is just awesome.
Located in the beautiful Harwich Port, MA, Ember is a haven for any lover of pizza, wings, and a good atmosphere.
If you're dining in, there's almost always a wait. But it doesn't really matter as you can enjoy it by their outdoor fire pit with access to a full bar. Sounds like heaven to me.
Their pizza is coal-fired, giving it a robust flavor similar to what you'd find in New Haven.
Aside from delicious, crispy thin crust pizza, you'd be remiss if you didn't also house an entire order of buffalo chicken wings during your visit.
Or end your meal with a famous cookie pizza, which they are known across The Cape for.
Whether you're dining in or taking a pizza down to the beach, make sure your plans revolve around Ember.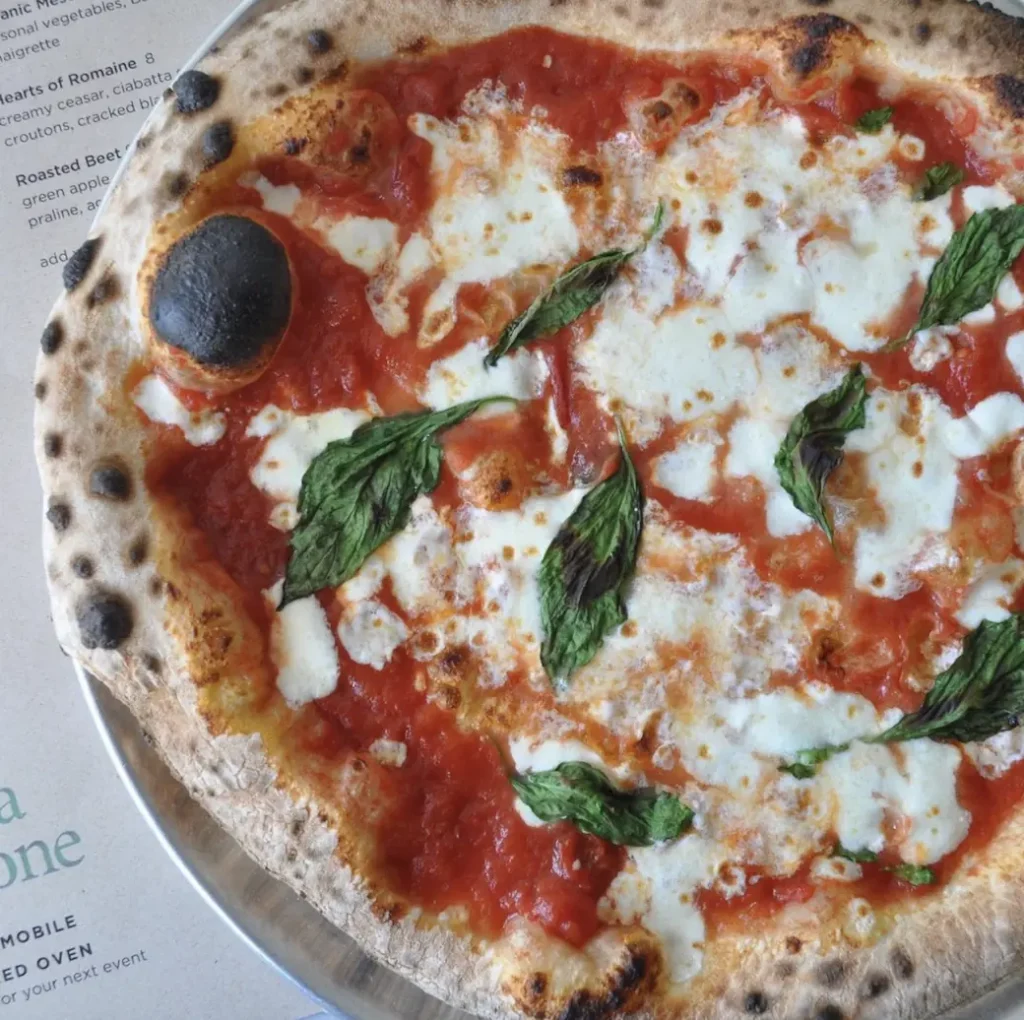 Located in Hyannis, MA
Photo by @pizzabarbone on Instagram
The last time I saw a pizza that beautiful was in Florence, Italy. Do with that as you may, but that's probably the highest pizza compliment anyone could ever receive.
When you're talking about the gold standard of Neapolitan pizza, Pizza Barbone is doing it right.
This is somewhere that any tried and true Cape Cod native knows.
Not just because of their modern and classy downtown Hyannis Main Street location, but also because of their mobile pizza kitchen.
Everyone loves their food truck.
You can always expect to see a Pizza Barbone truck on any Cape Cod drive. They're just that popular.
Whenever you see one, you need to do yourself a favor and stop for one of their delicious signature pies if you can. Make it a priority. You'd be doing yourself a disservice if you didn't.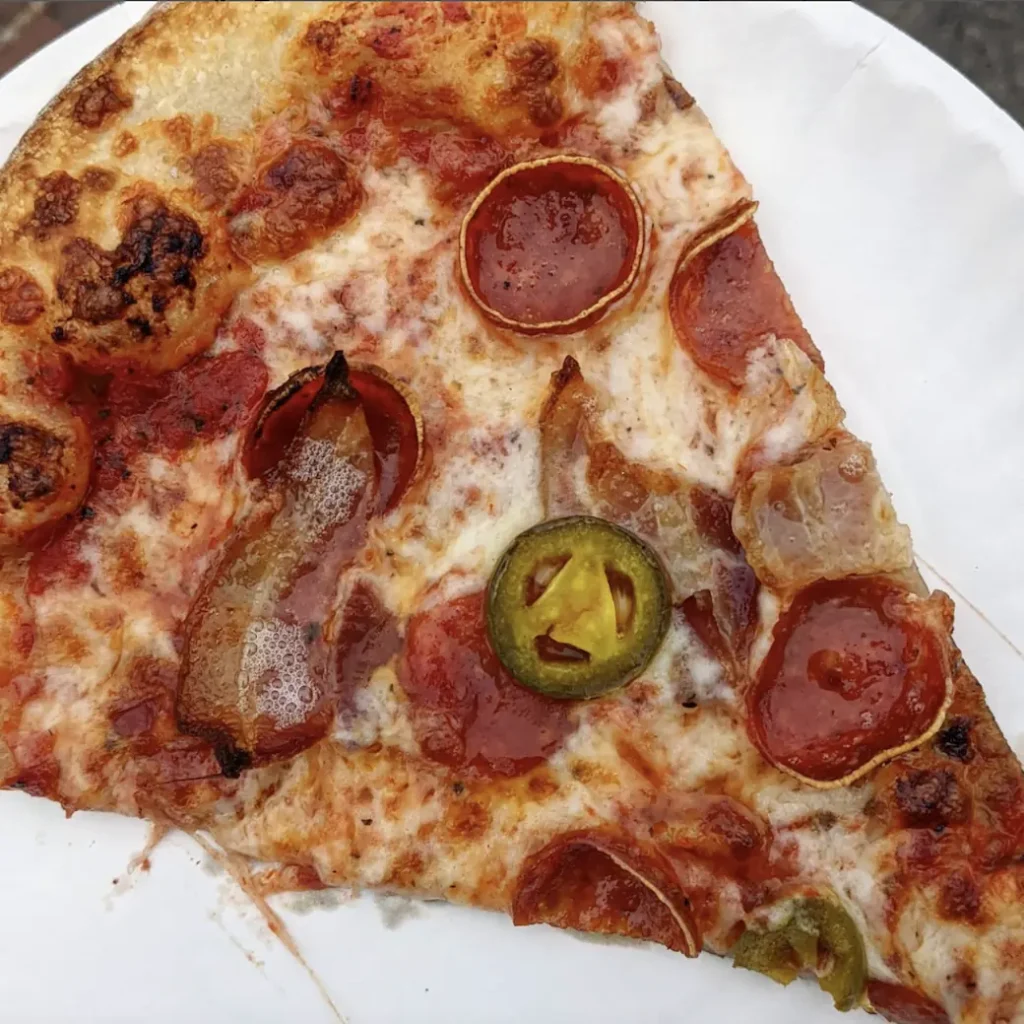 Located in Falmouth and Sandwich, MA
Photo by @moto.pizza on Instagram
Pro tip: If a pizza shop uses fresh pepperoni on their pepperoni pizza, they don't mess around. Trust me.
These guys are dubbed "Cape Cod's friendliest, tastiest little pizza joint." Anyone who's coined that title deserves a major visit.
This artisan pizza joint is doing it right by using the freshest ingredients and always experimenting with creative new specialty pizzas.
What I love about this great place, though, is their unique little touches.
That includes shuffleboards, vintage arcade games, and a weekly Bike Night where the local community goes to show off their motorcycles. Pretty neat!
Moto has two locations at the start of Cape Cod, and both are equally as fun and tasty!
A Comprehensive List Of The Best Pizza On The Cape
Asides from my personal favorite spots, there are many many other places to enjoy a fresh pie on Cape.
Since there are so many, I've narrowed it down to the top 21 places that you need to check out.
Make sure you look these places up and call ahead beforehand, as some are seasonal and may not be open during your vacation.
Here are the 21 best places to get pizza on Cape Cod, organized alphabetically by town:
Stone L'Oven Pizza – Brewster, MA
Carmine's Pizza – Chatham, MA
Joey's Pizzeria – Dennis Port, MA
Knockout Pizza – Dennis Port, MA
Red Barn Pizza And More – Eastham, MA
The Fairway – Eastham, MA
Moto Pizza – Falmouth/Sandwich, MA
Paul's Pizza – Falmouth, MA
Simply Divine Pizza Co – Falmouth, MA
Ember Coal Fire Pizza – Harwich Port, MA
George's Pizza House – Harwich Port, MA
Palio Pizzeria – Hyannis, MA
Pizza Barbone – Hyannis, MA
Pizza Wave – Marston's Mills, MA
Wicked Restaurant & Wine Bar – Mashpee, MA
Marc Anthony's La Pizzeria – Onset, MA
Lost Dog Pub – Orleans/Dennis, MA
Rock Harbor Grill – Orleans, MA
Cristp Flatbread, Inc – Osterville, MA
Twisted Pizza Subs And Ice Cream – Provincetown, MA
Savory And The Sweet Escape – Truro, MA