If you are a coffee enthusiast, at some point in your life you've asked yourself what's the best roast for espresso. And if that's your case, this guide is for you. 
Espresso is a very popular way of enjoying coffee around the world. Here in Italy, it's actually the default way of having coffee at the bar. It is known for its rich, bold flavor and smooth, creamy texture.
To make a great espresso, it's important to use the right type of coffee beans, and the right roast. But how do you find the latter?
Well, the truth is that there is no absolute best coffee roast for espresso. Yes, some blends are known for the particular quality of their beans and roasting process. But in the end, it all goes down to personal preference.
So, in this article, I'm going to show you what factors to consider when you pick a coffee roast for your espresso. Then, we'll see some of the most highly recommended options. 
Whether you prefer a light, medium or dark roast, there is an espresso blend out there for you. Let's find it together!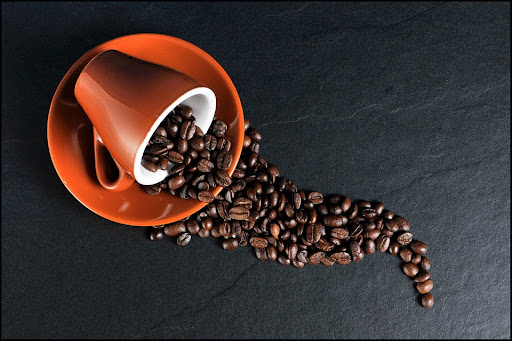 How to choose the right coffee roast for your Espresso
There are 4 main factors to consider when selecting a coffee roast:
roast level;

type of coffee beans and their provenance;

your preferred brewing method;

price.
Let's explore them all. 
Roast level
The roast level determines the flavor profile and strength of your espresso shot. 
A light roast means that the beans are roasted at a temperature under 400 degrees Fahrenheit, and only until the "first crack". This is the sound coffee makes when it starts expanding from heat, much like popcorn. 
Light roast coffee beans stay light in color and have a mild, sweet flavor. To make a practical example, this roasting method is the one used to make Starbuck's popular blonde espresso. 
Dark roast coffee beans, on the other hand, are roasted for a longer time, at temperatures up to 460 degrees Fahrenheit. After the first crack, the espresso bean starts to get darker in color and takes on the well-known deep, dark hue we are all familiar with.
Generally, darker roasts are more commonly used for espresso because they have a more intense flavor.
However, I think we should give more credit to medium and lighter roasts. They allow the beans to maintain flavor notes that would be lost at higher temperatures. As a result, the coffee brews made with them usually have a more balanced taste and a broader variety of flavors and hints.
Type of beans & provenance
Coffee is usually made with either 100% Arabica or a mix of Arabica and Robusta beans.
These are two different species of coffee, each with different characteristics and subvarieties.
Arabica beans have a smoother taste, with fruity notes. Robusta beans, on the other hand, have a stronger, more bitter taste, but also higher caffeine levels. If you're curious, here's an interesting article about all the differences between Arabica and Robusta. 
The place in which they're grown also plays an important role in their final taste and caffeine levels. For this, many people like to choose single-origin coffee, which means blends made with beans from a single, specific area.
Other people, on the other hand, like to mix different beans according to their preference. If you like experimenting, this can be a fun activity.
The beans' provenance can also be an important factor to consider for those who like fair trade products. And of course, it can also impact the roast's price. Speaking of which…
Price
This is not a factor that you often find in the other coffee roast guides – but I think it's important to spend a few words about it. 
There's this common misconception that the more you pay for a product, the more it's good. However, I think that some high-end products cost way too much for what they offer, without a solid reason. In fact, there are lots of inexpensive blends that are used everyday by professional baristas around the world. 
You don't have to break the bank to enjoy a good coffee. Just remember the factors that I listed above, and pick an affordable blend that meets your preferences.  
Other important factors
Apart from the ones we've already seen, there are also other factors that you may want to keep into consideration when choosing a roast for your espresso. 
Is it kosher? Is it organic? Is it fair trade?
Ultimately, the choice of roast will come down to personal preference. It's recommended to experiment with different roasts to find the one that suits your taste best.
In the next part of this article, I'm going to show you 9 different espresso blends to make sure you can find something that matches your needs. 
Most Recommended Espresso Roasts
When it comes to selecting the best coffee roasts for espresso, there are several options to consider. Here are some of the most highly recommended espresso blends. 
Some can be found in grocery stores or coffee shops. For other, you'll need to check online. 
To give you more complete info, I've also listed the price reported on the website of each brand. It may be slightly different by the time you'll read this article, but at least it will allow you to have an idea of how much you will spend. 
Let's get started!

Intelligentsia Black Cat Espresso Blend
Intelligentsia is a renowned specialty coffee brand hailing from the United States. 
Known for their direct trade practices and commitment to quality, they pay a fair price for high-quality coffee beans sourced directly from farmers. The result is a rich, dark, and chocolatey espresso blend with just the right amount of sweetness.
The Black Cat Espresso Blend produces consistently sweet espressos, with a full-bodied analog profile that hints at dark chocolate. Its low acidity makes it an excellent choice for milk-based drinks and sensitive stomachs.
But what sets the Black Cat apart from other espresso blends is its unique brightness, a result of Intelligentsia's mission to revolutionize the way people think about espresso. The flavor profile even shifts slightly from season to season, as the blend is crafted with careful attention to each batch of beans.
With its syrupy mouthfeel and classic chocolate notes, the Black Cat is a versatile and delicious choice for any espresso lover. Whether you prefer a rich, full-bodied shot or a lighter, more nuanced flavor, the Black Cat has something to offer. 
Price: $16.50 x 12 oz
View this post on Instagram
Kimbo GOLD Medal Italian Espresso
Kimbo is an Italian coffee roaster that has been producing high-quality coffee since 1963. 
Their espresso blend is a medium roast that is made primarily from Arabica beans. It has a smooth, creamy texture with a sweet, nutty flavor and a hint of chocolate. 
This is a great option for those who prefer a lighter roast that still has a rich, complex flavor.
Price: Here in Italy, this one costs about $5 x 12 oz. However, I've seen that the same pack can cost up to $20 at Walmart. So I recommend checking it out online to see if you can find it at more affordable prices. 
View this post on Instagram
Koffee Kult Thunder Bolt 
Koffee Kult may be a relative newcomer to the American market, but their ThunderBolt blend is already making waves. Specializing in single-origin organic and ethically sourced coffee since 2010, Koffee Kult takes pride in producing coffee that is not only delicious but also sustainable.
ThunderBolt, their dark roast blend, offers a unique flavor profile. With prominent notes of green apple, lime, and pineapple, the coffee also has a hint of cinnamon when brewing. It works well with both the pour-over and espresso methods, as well as in a French press.
Koffee Kult sources their 100% Arabica beans from Colombia and Brazil, and their ThunderBolt blend offers a bright fruitiness that shines through the dark roast smokiness. The resulting brew is not as high-impact as some other blends, but it still packs a caffeine punch while maintaining a slightly sweet and heavy body.
For those looking for an even bolder flavor, Koffee Kult's Dark Roast Coffee Beans come highly recommended. These highest quality gourmet whole bean coffee beans are freshly roasted in small batches in Florida and offer a slightly bolder flavor that's perfect for those who prefer a stronger taste.
Overall, Koffee Kult is a great option for those who want organic and ethically sourced coffee without sacrificing taste or caffeine potency. With their commitment to sustainability and small-batch roasting, Koffee Kult is a brand worth trying for any coffee lover.
Price: $16.99 x 12 oz
View this post on Instagram
Volcanica Coffee Tanzania Peaberry 
This high-end product is often considered a game-changer when it comes to creating the perfect espresso. Unlike most coffee cherries, which have two beans, Peaberry coffee comes from cherries with only a single bean, resulting in a flavor richness that is double that of regular coffee.
Volcanica sources their peaberry coffee from the Nitin Estate in the Ngorongoro Crater, resulting in a coffee with wonderfully acidic and fruity characteristics. The medium-light roast has flavor notes of dried fruit, savory chocolate, and orange, with a slightly sweet taste of plum, nougat, and light lemongrass.
But it's not just about the flavor. This coffee is also certified Kosher, Rainforest Alliance, and UTZ Certified, ensuring that it is produced sustainably and ethically. Plus, the natural drying process on raised beds leads to a sweeter, more floral flavor.
Price: $17.99 x 16 oz
View this post on Instagram
Illy
Illy is an Italian coffee company that has made a name for itself in the world of espresso. The company's unique blend, known as CLASSICO, is famous for its mild and balanced flavor profile. With notes of caramel, orange blossom, and jasmine, this medium roast is sure to please even the most discerning coffee connoisseurs.
Despite its size and somewhat industrial nature, Illy takes great care in selecting only the finest 100% Arabica beans for its blend. This commitment to quality is why top baristas have been using Illy for over 16 years.
While Illy may not be the most cutting-edge coffee brand on the market, it remains a solid choice for those who value consistency and reliability. While it may be a bit more expensive than some other options, its exceptional flavor and versatility make it well worth the investment.
That being said, it's worth noting that Illy's finely ground beans may not be the best fit for every brewing method. While they work well in a moka pot or espresso machine, the grounds are so fine that they can sometimes slip through the filter of a traditional French press.
Price: $14.99 x 8.8 oz
View this post on Instagram
Blueprint Coffee Penrose Blend
Blueprint Coffee's Penrose is a blend that delivers a consistently great taste throughout the year, making it the perfect choice for espresso lovers. 
The blend is updated regularly depending on the season, ensuring that the beans are always fresh and at their best. 
Made from a variety of beans (including Arara, Bourbon, Castillo, Catuai, Colombia, F6, Icatu, and Topazio) the Penrose boasts a rich sweetness that can be enjoyed on its own or with a splash of milk or cream.
The beans are sourced from Fazenda Rio Brilhante and Manos Juntas Micromill, with an elevation of 900 meters. Blueprint Coffee's Penrose is a true delight for coffee enthusiasts who want the perfect espresso experience.
Price: $21 x 12 oz
View this post on Instagram
Coffee Bean Direct Italian Roast Espresso
Coffee enthusiasts seeking a bold and full-bodied espresso should consider CoffeeBean Direct, known for their K.O.A. certified dark roasted beans.
With a flavor profile featuring notes of wine, chocolate, nut, and spice, these beans are perfect for creating an exceptional espresso experience. While some customers find the taste less intense than other brands, the larger pack sizes are ideal for frequent coffee drinkers, and some even vacuum-pack and freeze their beans for extended freshness.
CoffeeBean Direct's Italian Roast Espresso is a standout choice for those seeking a robust and strong cup of coffee. Grown in the shade at high altitudes, the beans produce a rich and full-flavored coffee. 
Sourced from South America and India, these whole beans come in different sizes up to 5lb bags and are a testament to the company's commitment to quality and unique roasting process. At an affordable price point, you can indulge in a premium coffee experience without breaking the bank.
Price: $19.95 x 16 oz
View this post on Instagram
Lifeboost Organic Espresso Coffee Beans
Lifeboost Premium Espresso is the perfect organic fair trade coffee that will give you a great caffeine kick. 
These dark roast beans are grown in the mountains of Nicaragua and handpicked one at a time, rinsed in spring water, and dried in the hot Central American sun. These small beans pack a punch with notes of chocolate, caramel, and a slightly fruity flavor.
Lifeboost's 100% Arabica beans are grown without the use of any harsh chemicals or pesticides, making it a healthier option for coffee enthusiasts. The espresso roast has lower acidity and a bold, smoky, and fuller flavor that is perfect for lattes, macchiatos, and cappuccinos. 
This robust coffee stands up to milk and sugar additions, so you can enjoy your coffee the way you like it.
Lifeboost is USDA approved, non-GMO, dairy-free, and contains zero sugars or carbs. 
The shaded rainforest mountains of Nicaragua slowly produce coffee cherries, which undergo careful processing and high roasting temperatures to bring you this supremely bold, pesticide-free, and organic espresso. 
Every time you order, these freshly roasted beans are third-party tested for mycotoxins, heavy metals, pesticides, and 400 other toxins. With Lifeboost Premium Espresso, you can enjoy a high-quality coffee experience that is not only delicious but also environmentally friendly and sustainable.
Price: $24.60 x 12 oz
View this post on Instagram
Kicking Horse 454 Coffee
Kicking Horse's 454 beans are the perfect alternative if you're looking for a strongly caffeinated coffee without the intense jolt of Death Wish. 
This organic, fair-trade, and Kosher dark roast is a more affordable option that still delivers a great taste. The beans have a well-balanced flavor profile with a velvety mouthfeel and low acidity. 
If you prefer a different flavor profile, Kicking Horse's Kick Ass Dark blend is a great option. This robust dark roast has a sweet taste with a hint of smokiness. The aroma is a combination of cacao nibs, peat, and nutmeg, while the tasting notes include a heavy body with sweet tobacco and earthy undertones and a black licorice finish.
Kicking Horse sources their beans from Indonesia, and recommends French Press, Drip, and Pour Over as the best brewing methods to extract the full flavor from the beans. 
Overall, Kicking Horse's 454 beans and Kick Ass Dark blend offer a more affordable and flavorful alternative to other high-caffeine coffees.
Price: $11.99 x 10 oz
View this post on Instagram
How to Make a Good Espresso
Once you have chosen your preferred espresso beans, it's time to learn how to make a good espresso.
There are few things as easy as that. You just need a good espresso machine, and to follow some good practices. Here's what you need to do:
Start grinding the beans using a fine grind setting. This will ensure that the water can easily pass through the coffee and extract its flavors.

Heat the espresso machine and run some water through the group head to warm up the equipment.

Fill the portafilter with the ground coffee and tamp it down using a tamper. This will ensure that the coffee is evenly distributed and compacted, allowing for even extraction.

Place the portafilter back into the group head and lock it in place.

Turn on the espresso machine and let it run until the espresso starts flowing. The ideal time for a shot of espresso is around 25-30 seconds, and it should produce about 1-2 ounces of espresso.

Once the shot is pulled, turn off the machine and remove the portafilter. The used coffee grounds can be disposed of, and the portafilter should be cleaned and prepared for the next shot.

Serve the espresso in a preheated cup and enjoy!
Domestic advice: did you know that you don't have to throw your coffee grounds in the trash right away?
There are many ways to dispose of them in an environmentally friendly way. I usually sun-dry them with banana peels and egg shells to make fertilizer for my chili pepper plants. And when I have an important meeting, I mix them with honey and olive oil to make a face scrub. 
If want to know more, here's an interesting article about the best ways to use coffee grounds. 
With time and practice, you will master the art of making delicious and satisfying espresso.
Conclusion
Now you know what to look for when picking a coffee roast, and have a few recommended blends to try out. 
In the end, it all comes down to choosing between different types of roast, bean variety, and sourcing methods, as well as price and other factors (organic, kosher, free trade, etc.).
Try out as many blends as you can, and choose by yourself which is the best coffee roast for espresso!