The Agriturismo – A brief history and why you'll love it
Among the many experiences you can have in Italy, there's one kind of holiday you have to do at least once in your life: go to an
agriturismo
. Some people also know it as "farm holiday". This name, however, could be misleading for an American audience, as farms in Italy are usually smaller than the ones you can find in the US, and focus more on agriculture than on livestock farming. In this article, I'm going to show you what's an
agriturismo
and why you absolutely have to try it.
What's an agriturismo?
Let's start with the
definition
of
agriturismo
. An
agriturismo
is an independently-owned farm that allows tourists to live with the owners, eat their products and, in some cases, have a brief experience of rural life and work. Many
agriturismi
have become luxury locations with all the comforts. You can enjoy your time in a five-star residence surrounded by nature, or you can join the farmers, see how they work and, sometimes, help them. Now, before I tell you why you'll love that, let's see how the first
agriturismi
were born and what kinds of accommodation they offer now.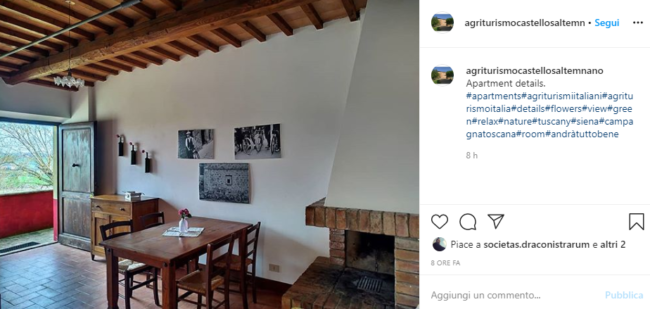 A brief history of farm holidays in Italy
The concept of
agriturismo
was developed in the second half of the 20
th
Century, after the post-WWII industrialization. Traditional farmers had been left behind by society and struggled to make ends meet. Many of them had to move to the cities. The others had to make a profit from what they owned: a small farm, and a big, empty farmhouse. By following the example of some farmers in France, many families turned their spare rooms into accommodations for tourists. People loved this new kind of holiday. It was a perfect escape from the city life and, for many people, it was like travelling back in time. As more families started this new business, the
agriturismo
became a huge cultural phenomenon that lately spread across Europe and the rest of the world.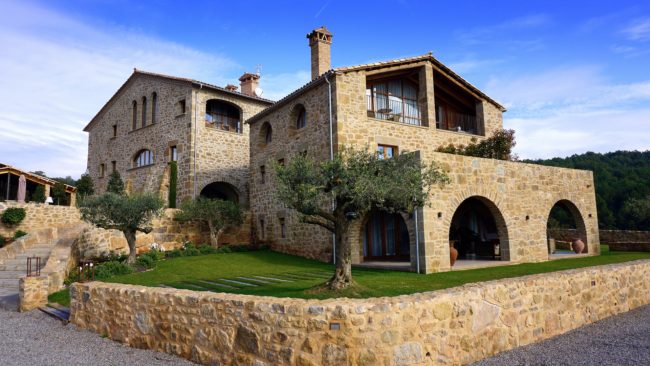 Types of agriturismo in Italy
A good
agriturismo
aims to make its visitors have a closer relationship with nature. There are many ways to achieve it. Some
agriturismi
focus on food and build a restaurant on their property. Choose this kind of agriturismo if you want to taste local, genuine food.
Other agriturismi focus on teaching, and organize courses and activities for their visitors,
like cooking lessons and horseback riding. These
agriturismi
are usually loved by children, as they allow them to meet and play with animals. In fact, they are so loved that they gave inspiration for a new kind of kindergarden which is becoming more and more popular in Italy: the
agrinido
! If you like solitary trips and new experiences, you can choose an
agriturismo
that allows you to live and work with the owners. These
agriturismi
are located mostly in the mountains and offer a truly unique experience.
Why choose an agriturismo for your next holiday?
If you've read this far, you already know why you should choose an
agriturismo
for your next holiday in Italy. You can relax in a place more peaceful than any city hotel or spa will ever be, while eating genuine, local food. Your children can learn about plants and animals and play with them. You get to know a local family and make new friends, who will help you experience a different lifestyle. Aren't you packing up yet? Well, if you're not, I already am! See ya'.