If you're visiting Venice, you better pack your walking shoes. Ancient cobble stoned streets and bridges are pretty much the only mode of transportation aside from a gondola or water taxi. The whole city is considered an open-air museum and it's impossible to list everything you're going to want to take photos of for your Instagram feed. All of that walking and selfie taking can be tiring, and at the end of the day, you'll probably want to relax, have a spritz and enjoy a traditional Venetian dish? So, here's a list of 5 foods you need to try while in Venice:
Spaghetti alla Busara
This dish is made with spaghetti and a scampi sauce called "busara". This sauce was originally a dish from Trieste, but the Venetians turned it into their own. Its spicy kick makes it different from the shrimp scampi we are used to in the States. The pink meat of the scampi and the chili give it its beautiful bright red color, which match perfectly with Venice in the fall. A feast for the mouth and the eyes. Enjoy this dish with a glass of dry white wine.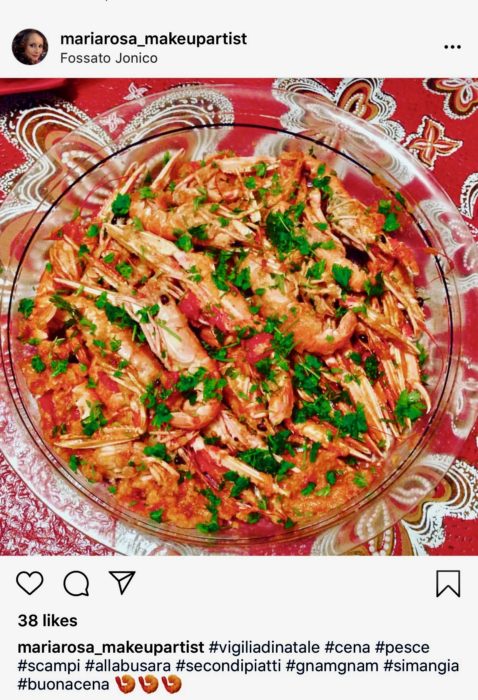 Castradina
The Castradina s'ciavona is a dish made with smoked lamb. It's the typical dish of the day of Madonna della Salute (November 21), which is an important Venetian holiday. It celebrates the end of the Plague that kicked the city's ass back in 1630-1631. Back then, the castradina was believed to have less chances of transmitting the virus than other foods, and nowadays it's still eaten by Venetians every fall.
Risotto de Go
The Risotto de Go is one of the most ancient Venetian dishes, originating from the fishermen of Burano. It's made of rice and goby fish, right from the lagoon. In Italian, this little fish is known as Ghiozzo. The risotto di Go is usually made with carrots, shallot, celery, parsley and white wine. It's mostly prepared during the fall, when the goby fish are plentiful. You'll probably find it in every restaurant in Venice, but it could also be an excuse (not that you need one) to visit the beautiful island of Burano, "the city of a thousand colors".
Polenta e Schie
If you're visiting Venice this fall, you have to try Polenta and Schie. The "schie" are briny little lagoon shrimp. They are usually sauteed in garlic and spooned over a nice pile of polenta. This delicious dish can be served as an appetizer or as a main course. Pour yourself a nice chilled glass of white wine to wash it down.
Bussolà
Also known as "Buranello", this traditional biscuit is from the island of Burano. It's made with flour, eggs, sugar and butter and shaped like a donut. They say that it was originally prepared by sailors' wives before their husbands left for the sea, to help them survive the long journey. Some say the Bussola got its name because it's shaped like a compass, which is "bussola" in Italian.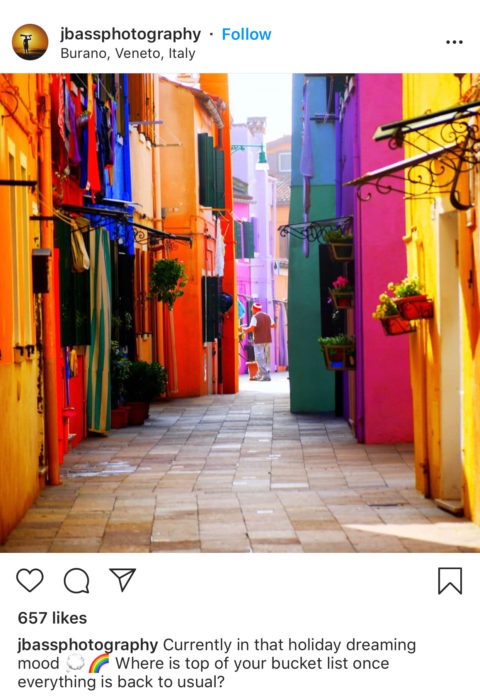 We hope you enjoy your trip. Let us know if you tried these foods in the comments!